Chapter 2 in the guided skiing series. Hooked up with a friend's guide, Francesco, for a day at Courmayeur. It had snowed about 40 cm two days before our meetup. Unfortunately, the day before was Sunday, so the hordes had gotten to a lot of the goods before us.
Still, it was this kind of day, so how bad could it be?

Crowded, too. There were sometimes other skiers on the trams! Actually, I think I screwed up with this photo. I wanted a shot of the third stage, which is even smaller than this. Like being inside public john with three of your close friends.




I thought this looked like a cool direction to go, but Francesco thought it was too "crowded." Think there are 4 people in that group.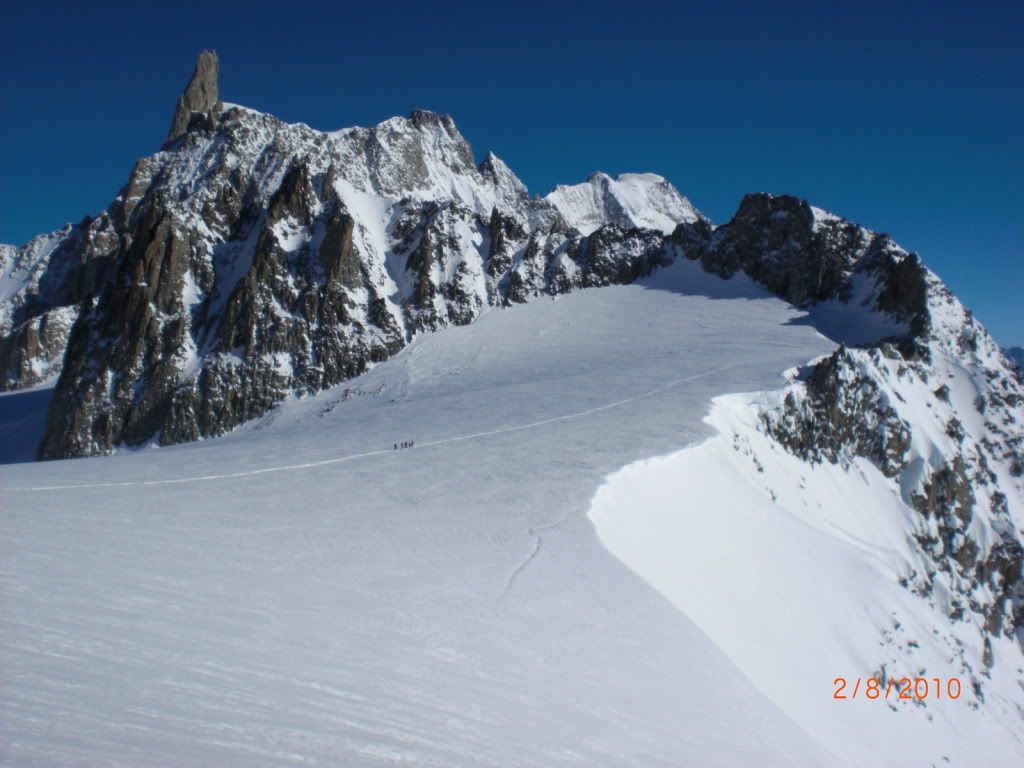 So we proceeded to hunt powder where we could, which inevitably involved me being roped into chutes and walking over rocks on exposed faces. Over behind me, in back of the glacial ice, are the rocks we had to scuttle across. How do I get myself into these situations?




 I guess it was worth it. This didn't seem steep at all after risking my ass on the rocks.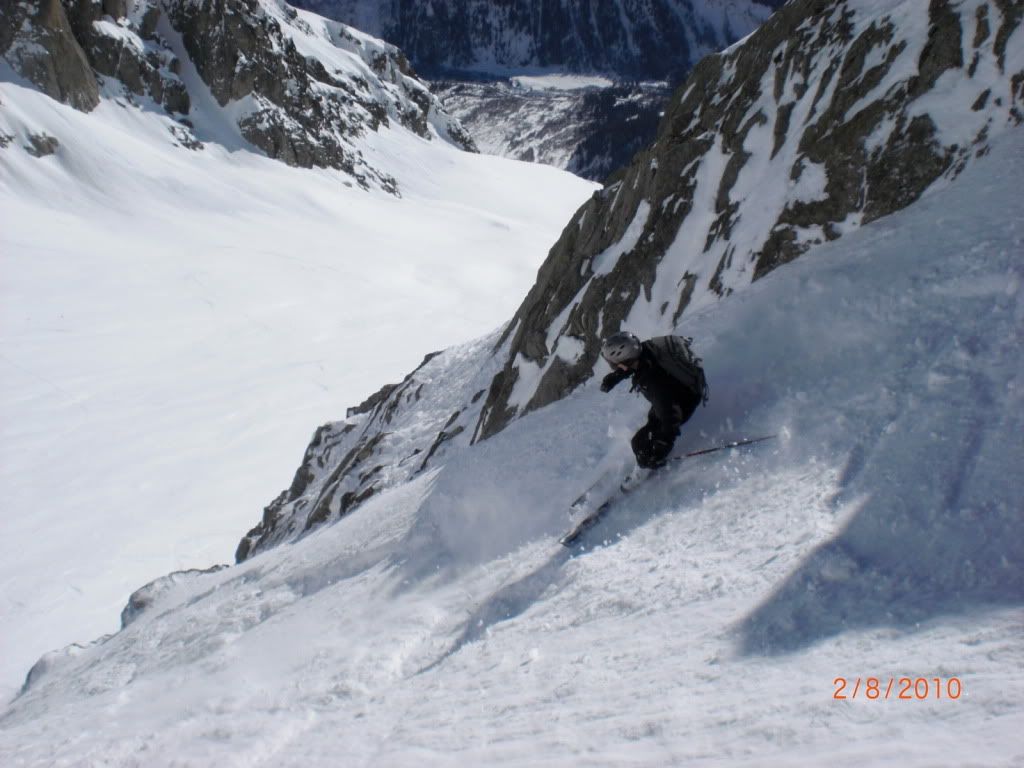 Francesco is a great guy and an excellent guide, though he's not the photographer my last guide was. Or maybe I need a better camera.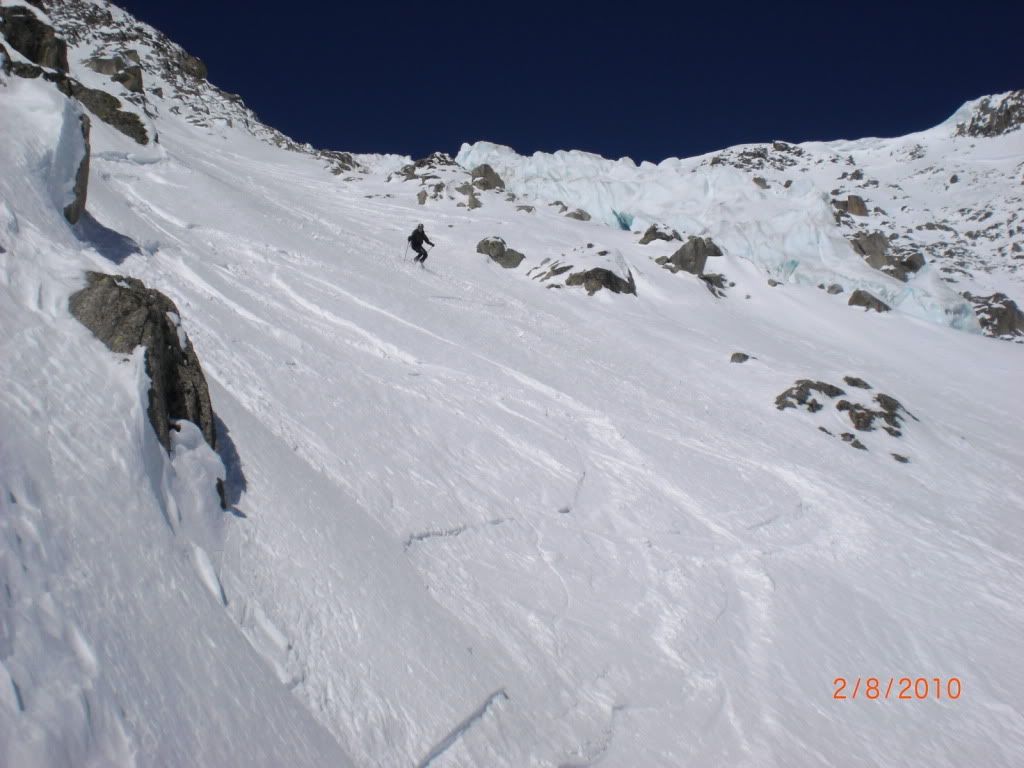 Fancesco seemed more interested in getting me safely out of the middle of these chutes than in action-photo ops.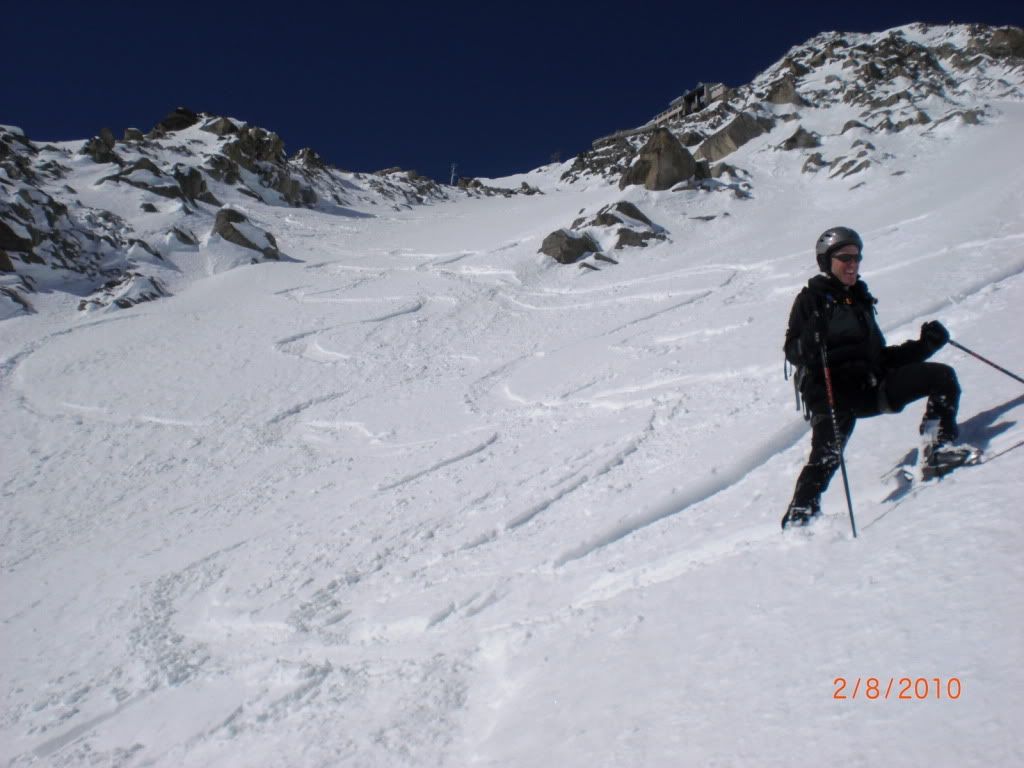 This one's not bad, I guess.

This being Courmayeur, as famous for food as for skiing, I assented to a longer-than-usual lunch stop. Also because the tram on the Montebianco side closes for over an hour at lunch. I thought only my home hill did that.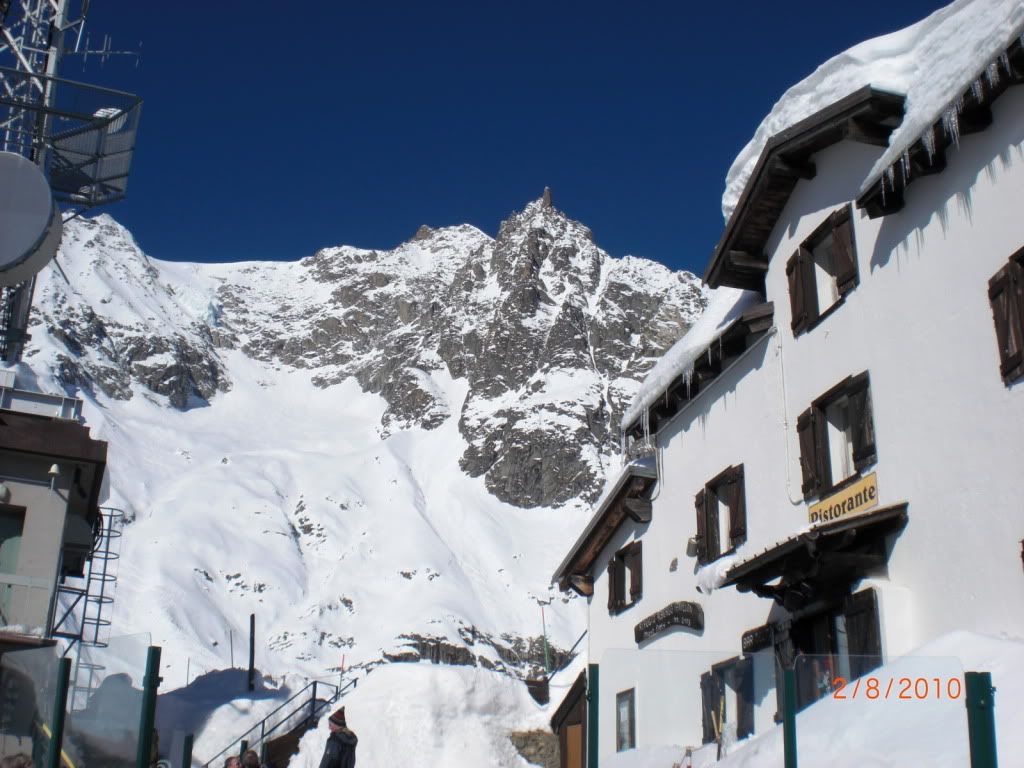 But then again, that's not exactly a cafeteria with a parking lot view.