Jan 29th, 30th at Vail and the 31st at Loveland.  
Friday's posse shot out of a cannon included vail snopro, Uncle Louie, Cgeib and Betsy:



From top to bottom, back and front of Vail skied well with a 39" mid, 16 F at top with a sunny sky. 
[We were "shot out of a cannon" Friday since vail snopro had us all signed up ready to start our day running some NASTAR gates for team Epic Ski.  Yup…Ric knows only one speed to ski and the NASTAR gates right off the bat serve as your warm up
 ]

Betsy took a picture of the boys lined up on the last run of the day you'll notice VSP's NASTAR weapons slung over his shoulder:


  

On Saturday at Vail we lost vail snopro due to his clients but did add the lovely Lgeib to the posse:
I snapped various shots while at Vail and even at a pretty good distance away I think you can still notice their enthusiasm:

Betsy
  
Uncle Louie



vail snopro

 

vail snopro flying by Cgeib and Uncle Louie on his way down back in BSB: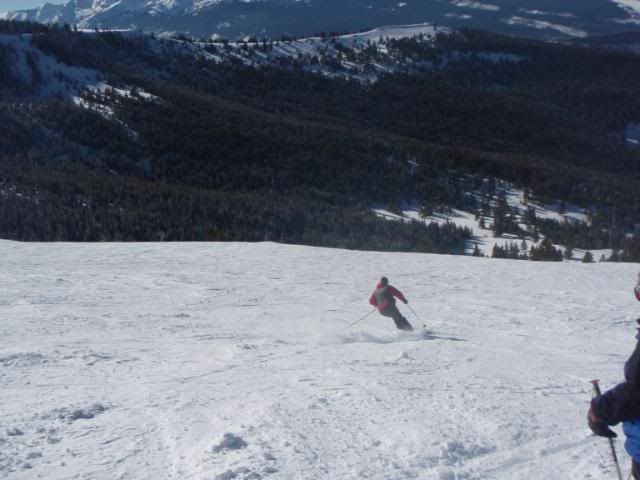 Betsy:



Uncle Louie:



Saturday...

Cgeib:



Betsy:



Uncle Louie flipping his Tiger Shark Switch:



Check out these L'rippers rock'n.  Too fast for our posse
:





Sunday...
Loveland had fantastic variable snow conditions with a reported 41" mid along with sunny skies.   Some leading storm winds did cause us to abandon 9's ridge and pitch by 1:30 where we finished off the day protected on 1. 

Here looking from 8 over to the top of 1:



Remaining shots come from Loveland.  [edit...*]Here I'm coming down near Perfect Bowl off 4: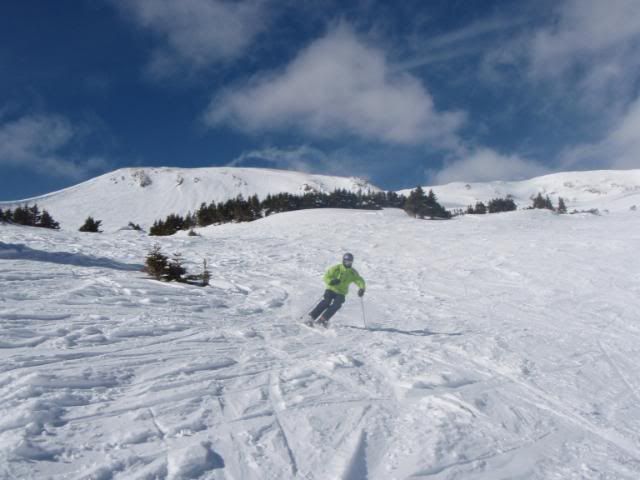 Looking over at Marmot & Field of dreams:



Looking down at Zippity Split heading to 4: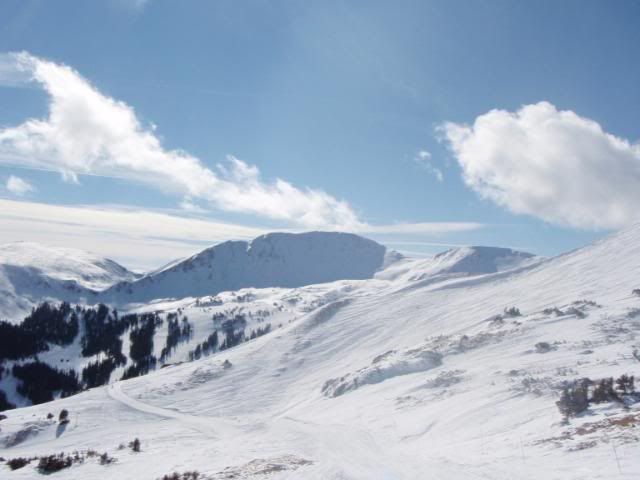 9:



Peering up at the span of Jelly Roll and Castle Rock:



Wild Child and Porcupine Saddle:
 


...Vail and Loveland may claim a different experience and are separated by a couple of mountain passes; but they both skied equally well on the last days of January 2010.  A great time.
[*Loveland location edit...]
 
Edited by DonDenver - 2/1/10 at 2:29pm