I got out for one of my favorite little tours today.  Blacktail Butte is small mountain just to the east and north of the Jackson Hole airport.  The butte sticks up out of the valley and offers 360-degree views of the whole JH valley.
There's nothing death-defying or super-gnar about this tour, it's just a beautiful place to visit and a fun place to ski if the conditions are good, which they were today.  One other thing I like about it is that no one ever skis there, so you have this great feeling of solitude.
It was just a fun day with a few good friends under glorious sunny skies.
Pepi and Steve skinning up with the Grand Teton in the background: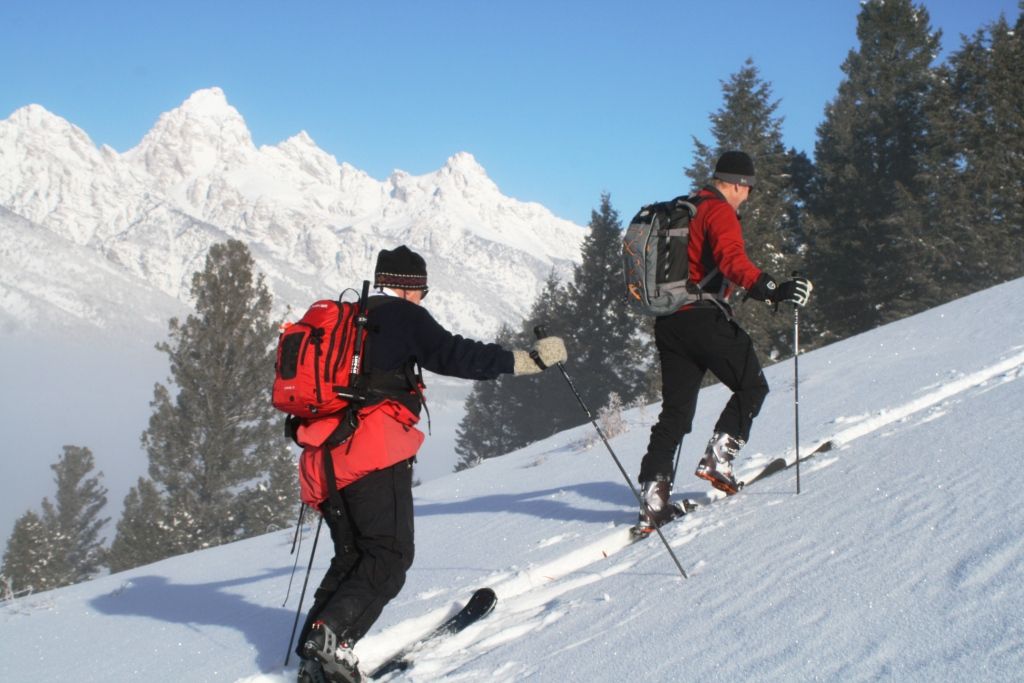 Laura enjoying the sun and snow: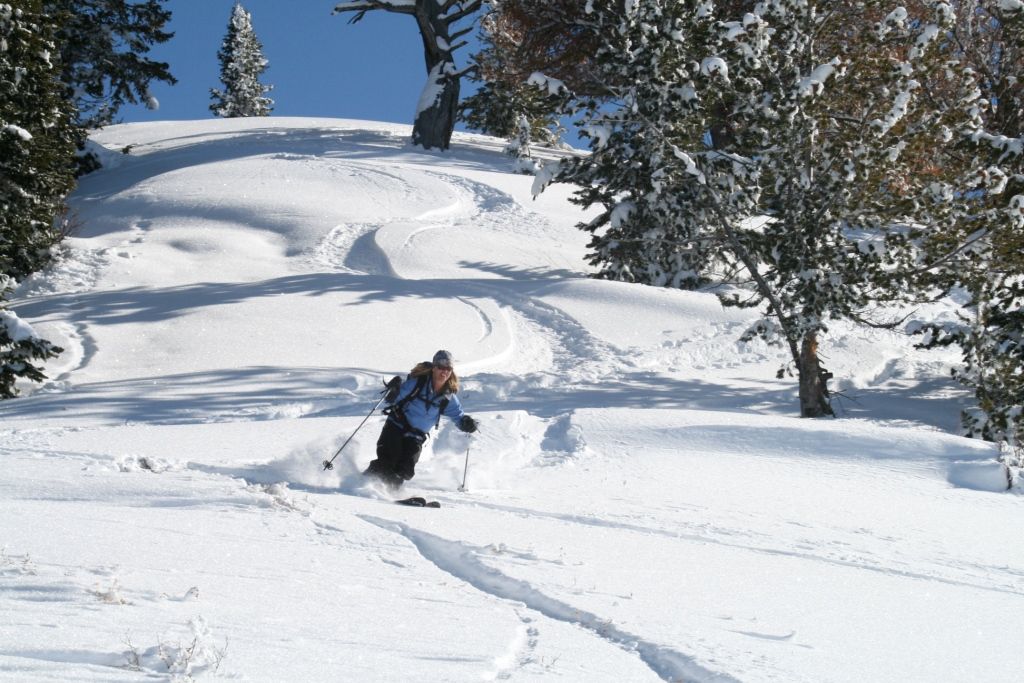 Laura again (cause she's such a great skier to watch):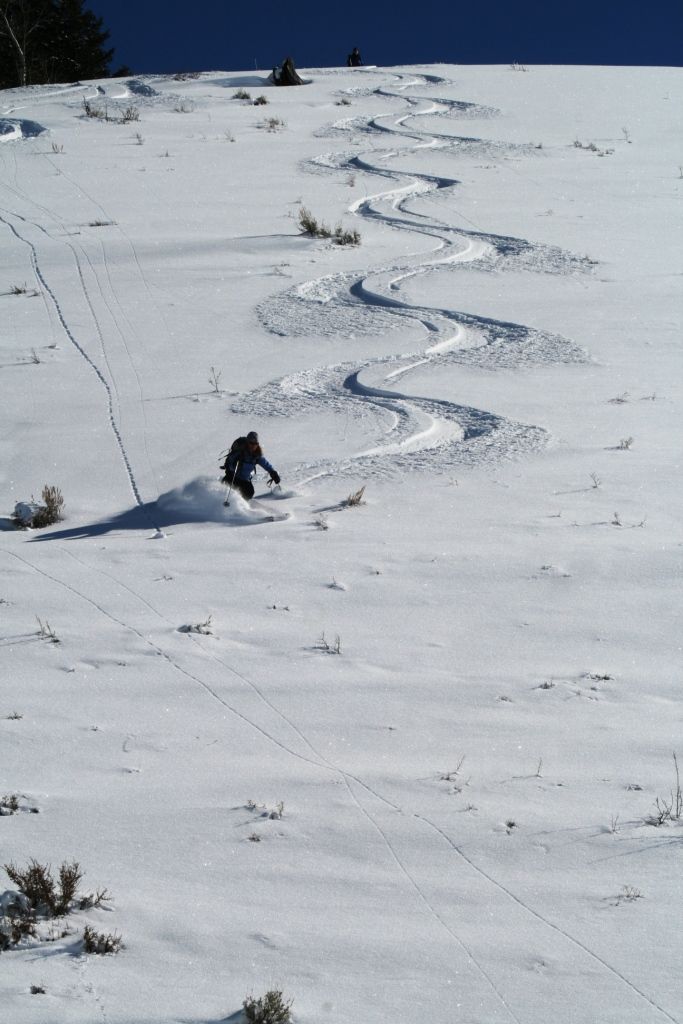 Pepi showing he can still pour on the gas when he wants to:
Steve thinking that sunshine, soft snow, and blue skies are a fun combination:
EVERYBODY ski!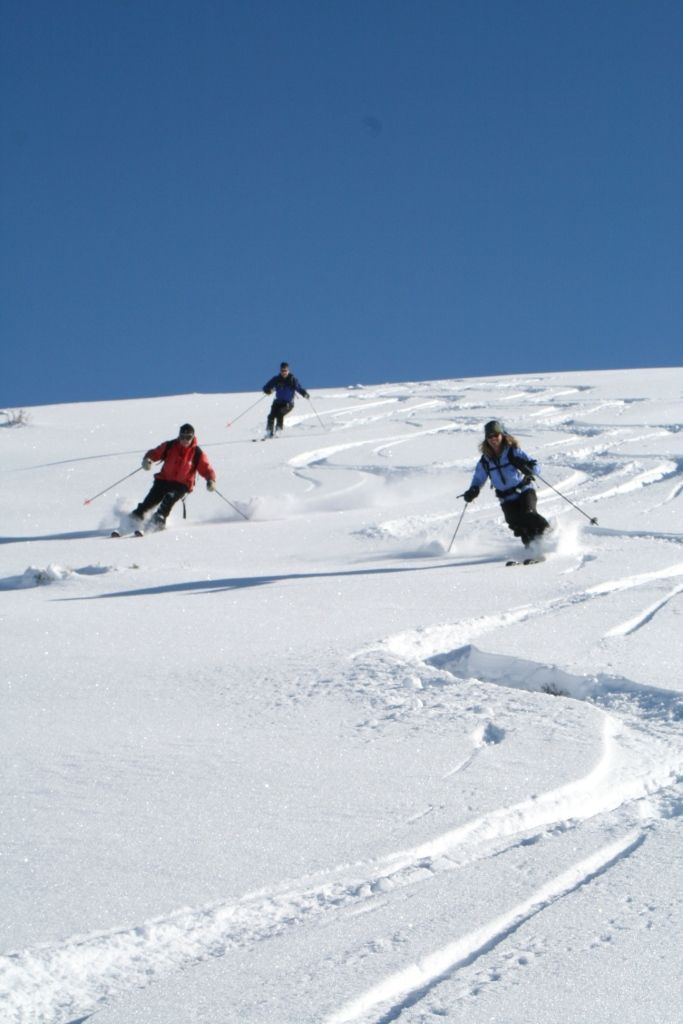 This was a very fun day.
Edited by Bob Peters - 1/29/10 at 11:26am