I've been in touch with guide Armin Fisher at Alagna for a couple of seasons but we've never been able to hook up. Serendipitously, I got an email from Armin just a few days before I was planning to meet up with Mr Nobody and WTF at Champoluc (linked to Alagna). Not so serendipitously, the weather changed, and the only good day turned out to be one that didn't work for Mr N. And I never got to meet up with Fox either, to my regret.
Anyway, bluebird skies after a weekend of snow. Armin laid a nice track:
 
But it still took me about 45 minutes to skin up here: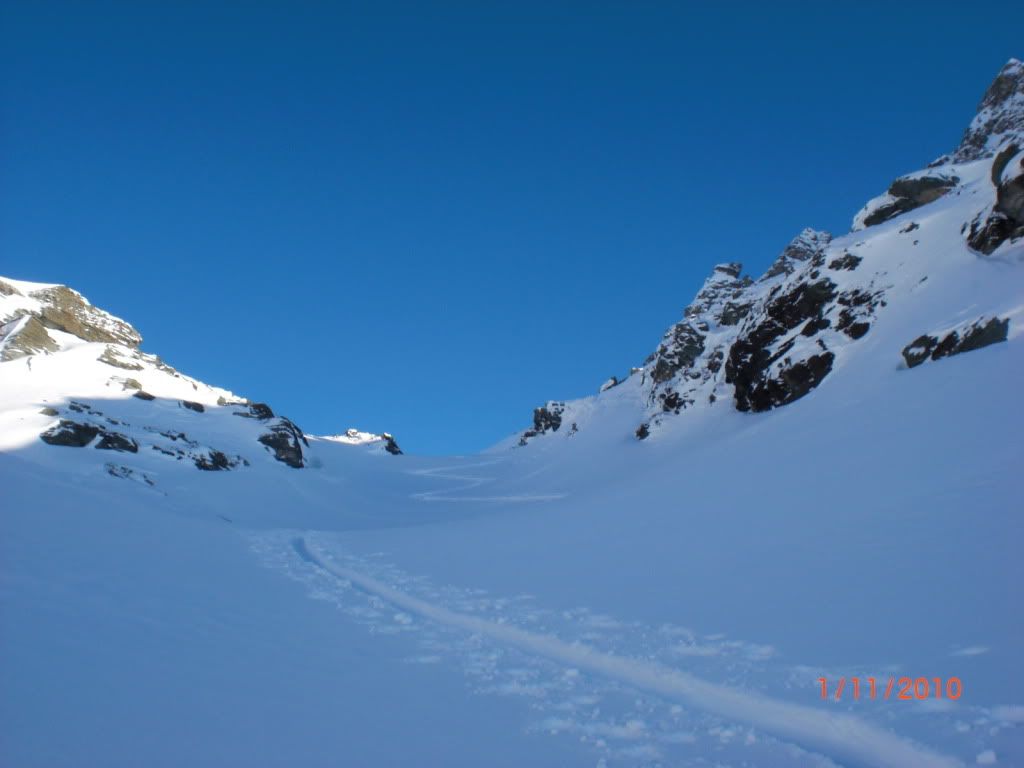 And when we got to the top, Armin didn't tell me to NOT LOOK OVER THE CLIFF....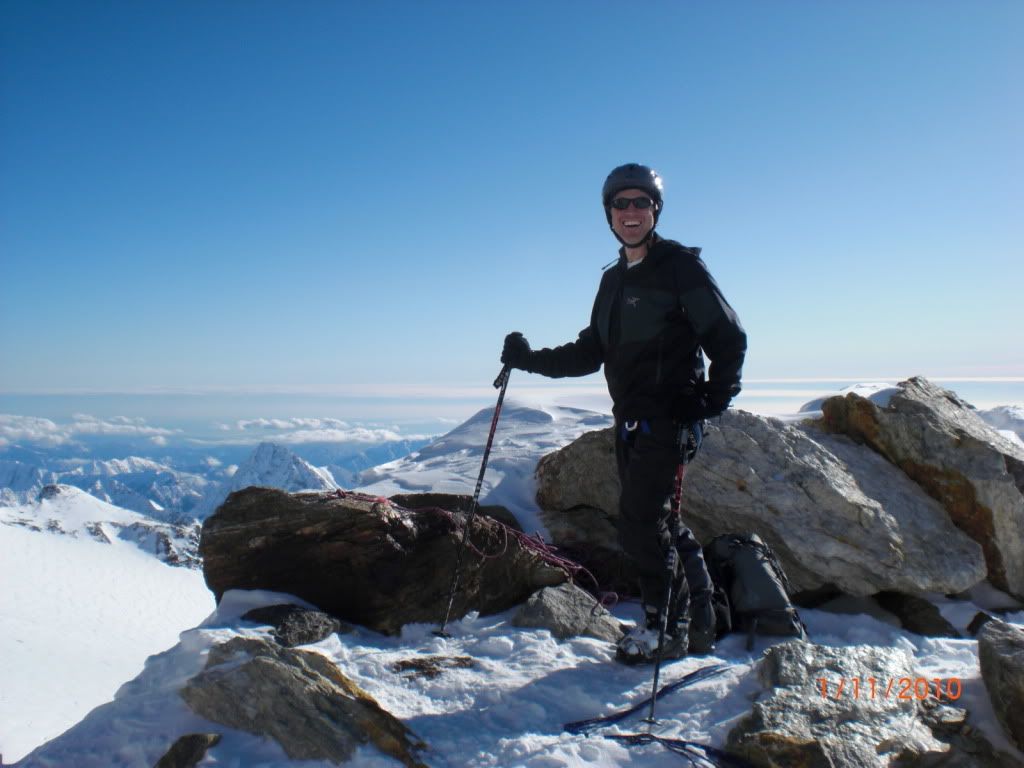 ...nor did he mention that I'd be going down this way (see below). That's about a 20 meter (65 foot) drop there. Scared shitless, chanting my mantra ("I love skiing, I love skiing") all the way down. This was also where my phone starting ringing. It was FoxHat, no doubt wondering if I was going to make it for lunch (sorry Fox, everything took much longer than I thought it would. Mostly because I'm a slow climber). When I got down from the cliff, the phone was no longer working. Perhaps from my body shaking so violently. Or maybe just out of coverage range.
The payoff:




And the money shot:
 And one more for the road (just to get an idea of scale):
Edited by prickly - 1/18/10 at 7:10am