Paul Jones and I had a great time at Killington today for its seasoning opening.  Bright sunshine, fresh man-made pow, comfortable temps - you can't ask for much better in early November in VT.  It felt good to be back on skis. 
The Killington snow makers did an impressive job over the past few days blowing enough snow to provide top to bottom skiing.  Creamy powder covered the seven open trails, which were served by the gondola and the glades triple from 10:00 AM to 3:30 PM.
With Killington having been closed for six months, I was not surprised to see a good crowd of skiers and boarders shredding the slopes this morning.  All that pent up excitement being let loose on the few open runs made it feel a little like roller derby, especially after I collided with a snowboarder on my first run.
  Fortunately, I was able to continue skiing until about 2:30, by which time most people had quit for the day.  The lift lines were never longer than a few minutes, so we skied a lot of quality runs.  The run under the glades chair, Rime, bumped up quickly and was my favorite of the day.      
Buzz eager to get to the slopes.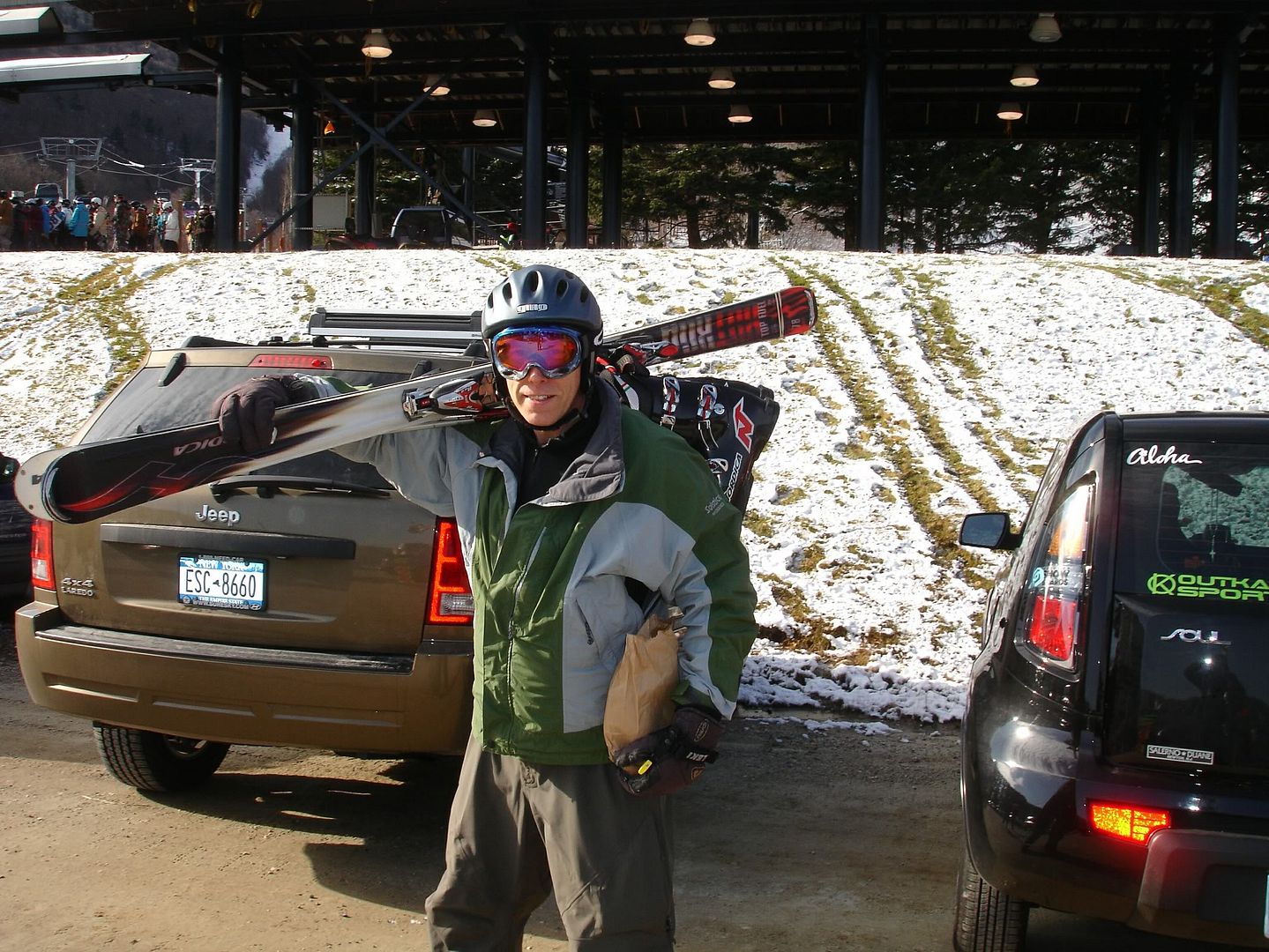 Glades triple line, looking up at East Fall and Rime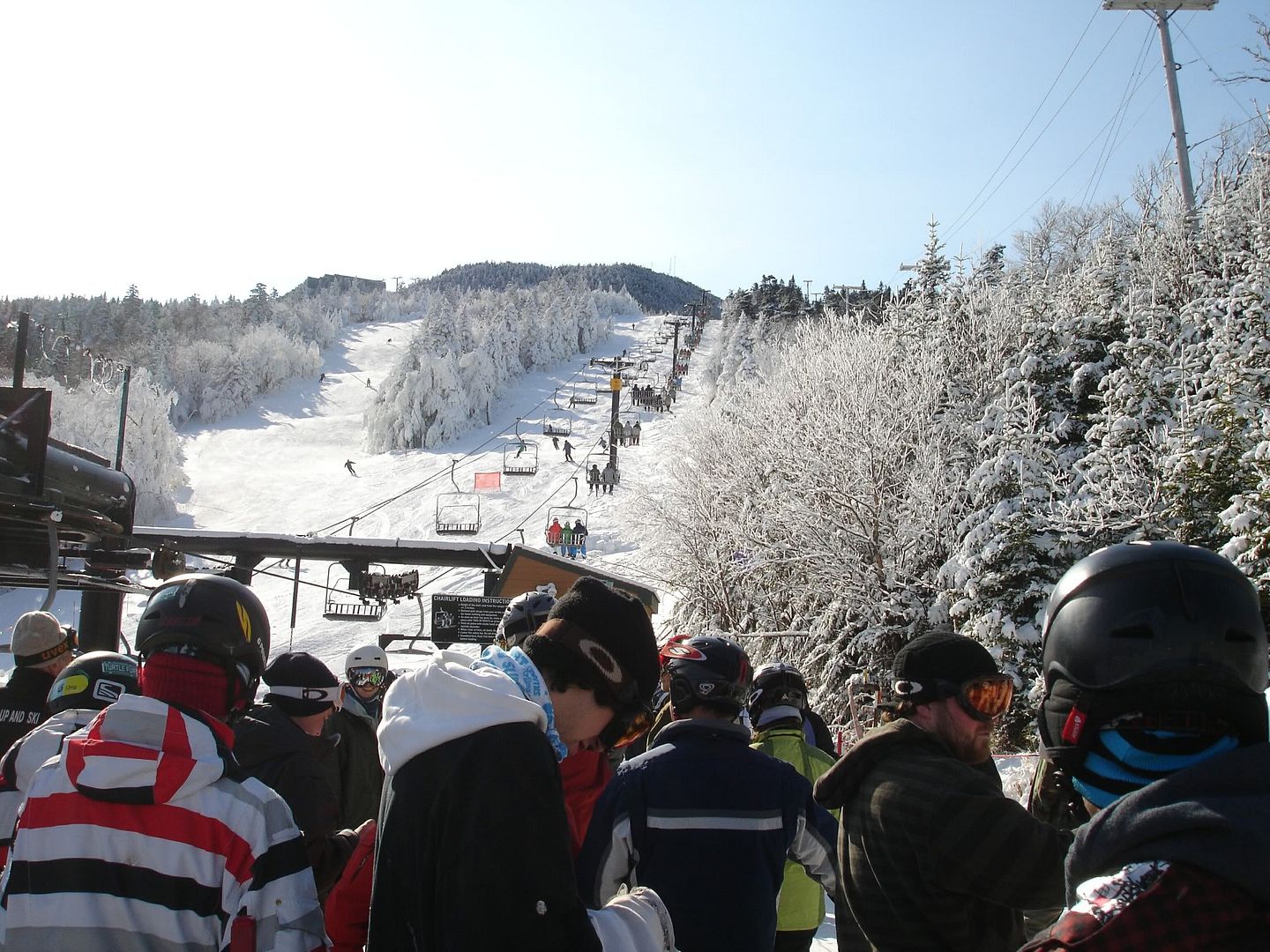 Great Northern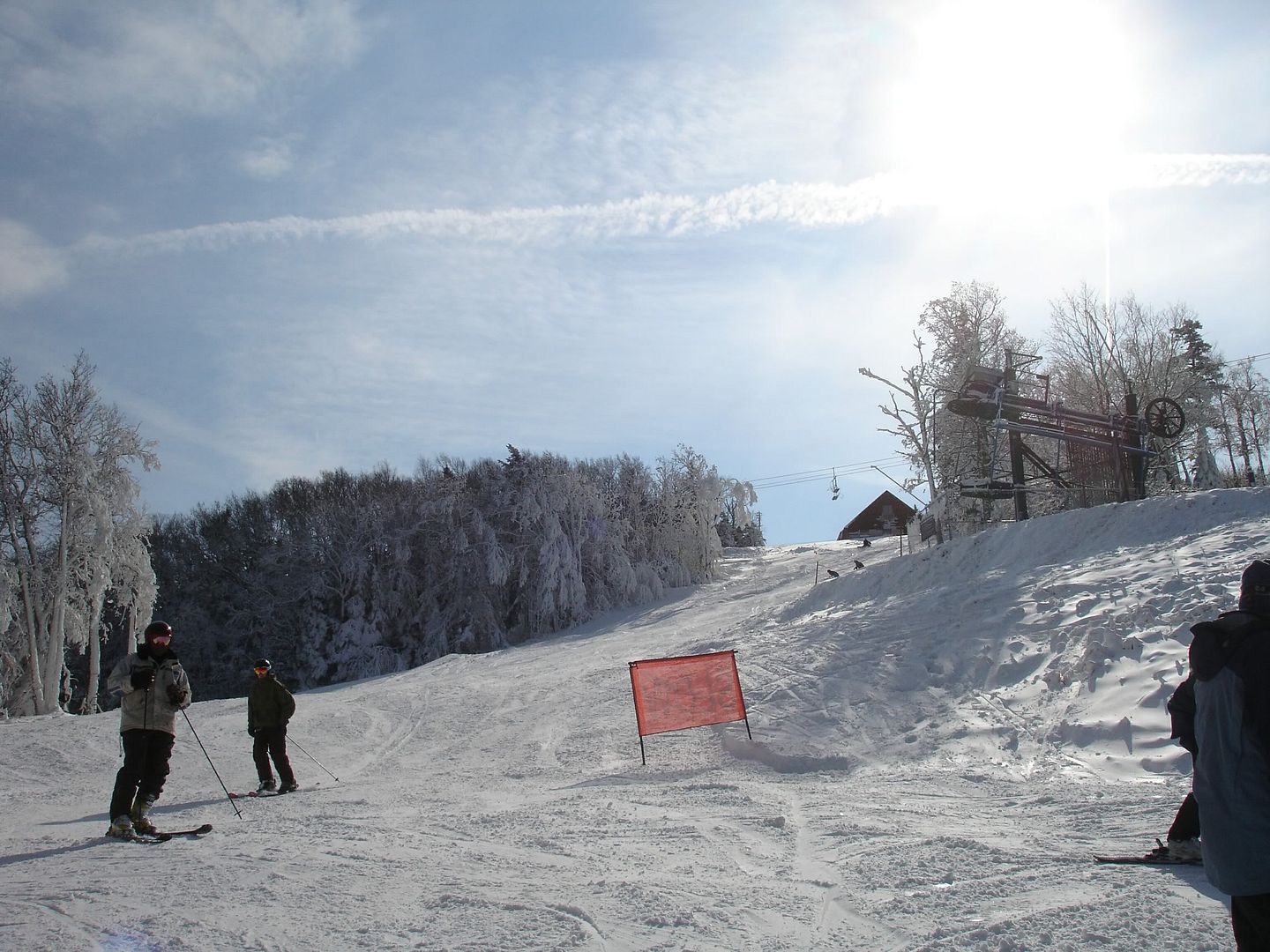 Buzz on Bunny Buster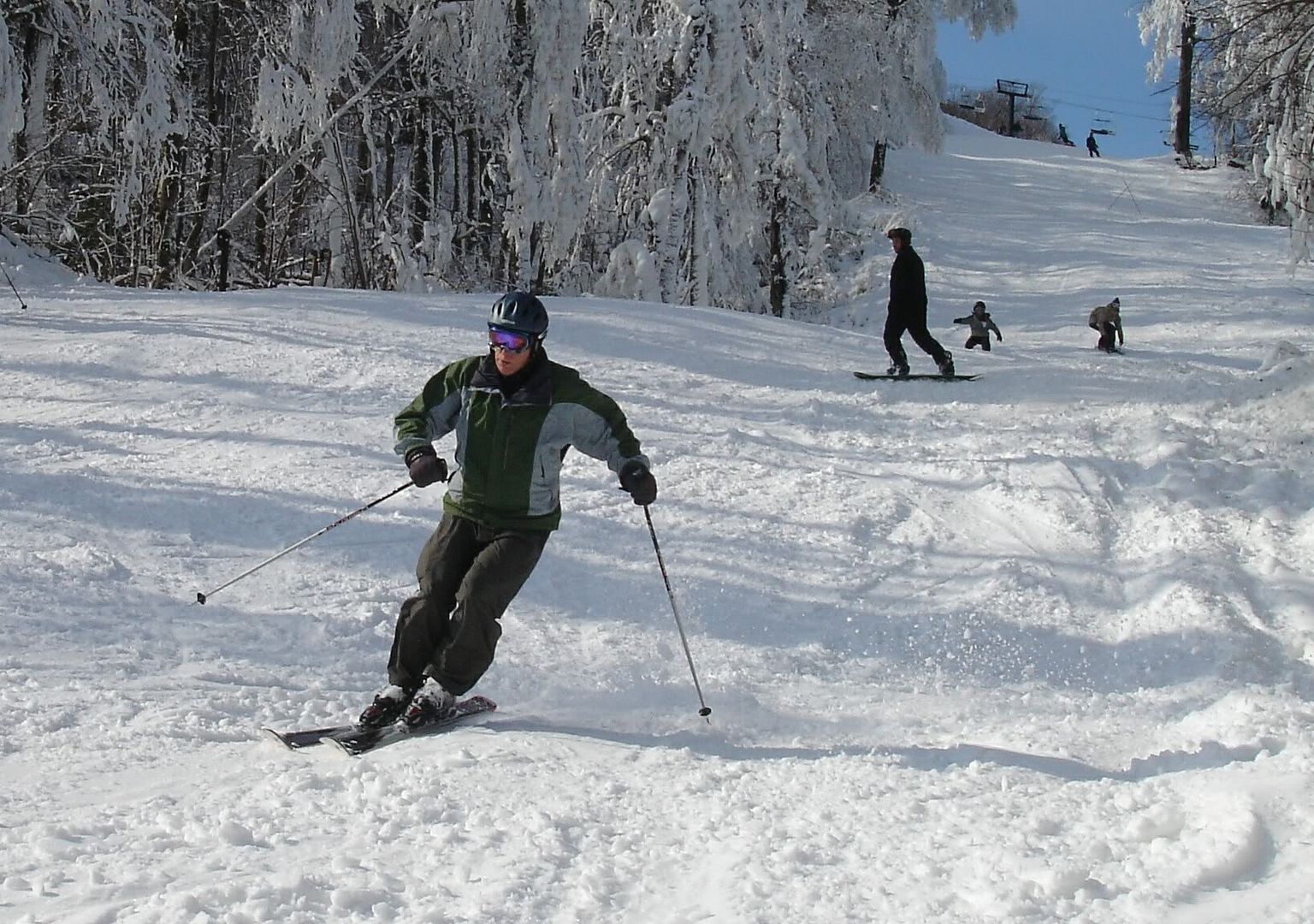 Me on Rime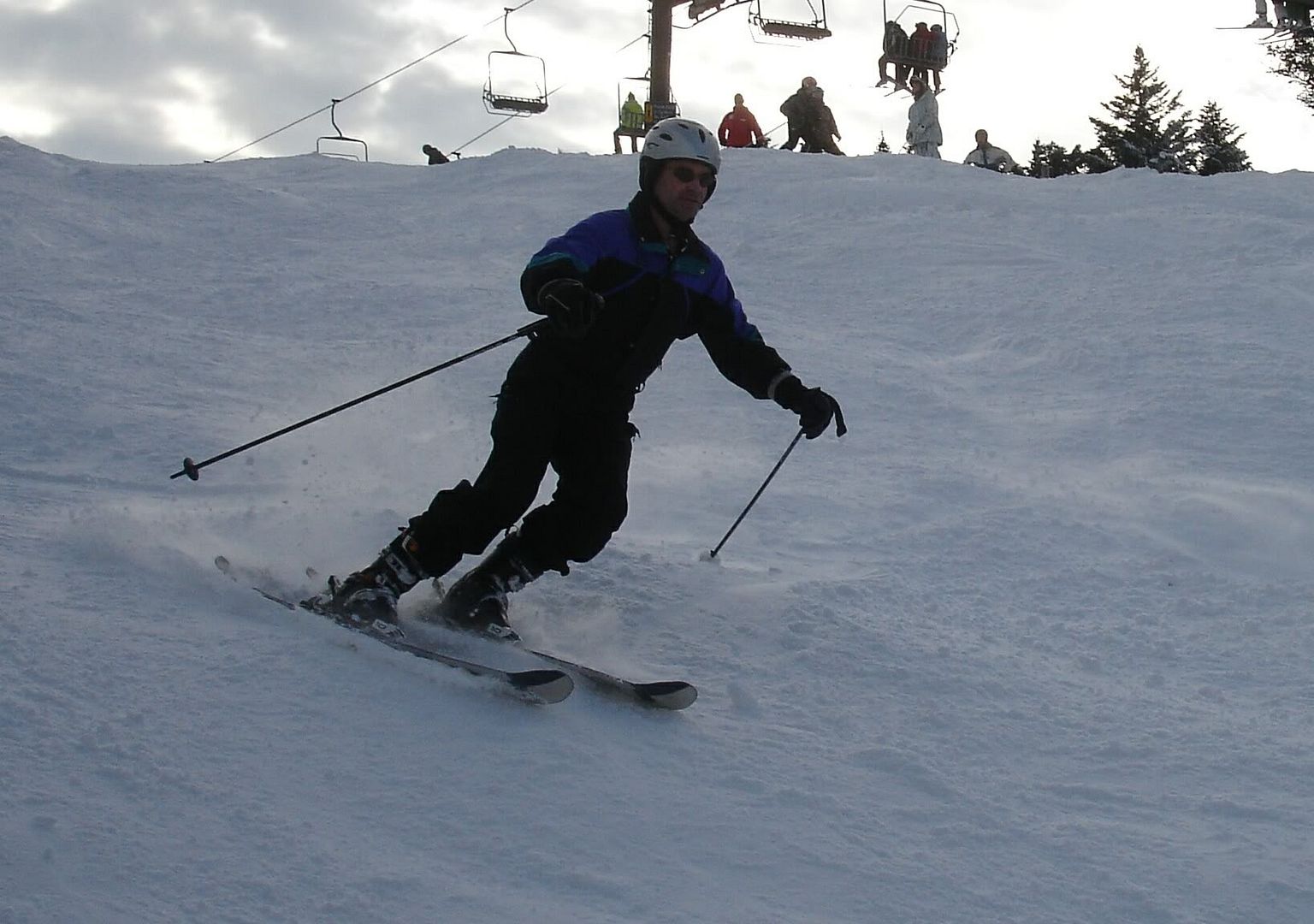 Superstar waiting its turn to be covered