It snowed quite a bit last Friday/Saturday at Grand Targhee and then yesterday it was snowing pretty hard in Jackson Hole, so we planned a little outing for early this morning.  This morning broke cold (16 degrees f) and clear.  We arrived at the Targhee parking lot at 8:00 and began the laborious process of gearing up for the first skiing/skinning adventure of our 2009/2010 season: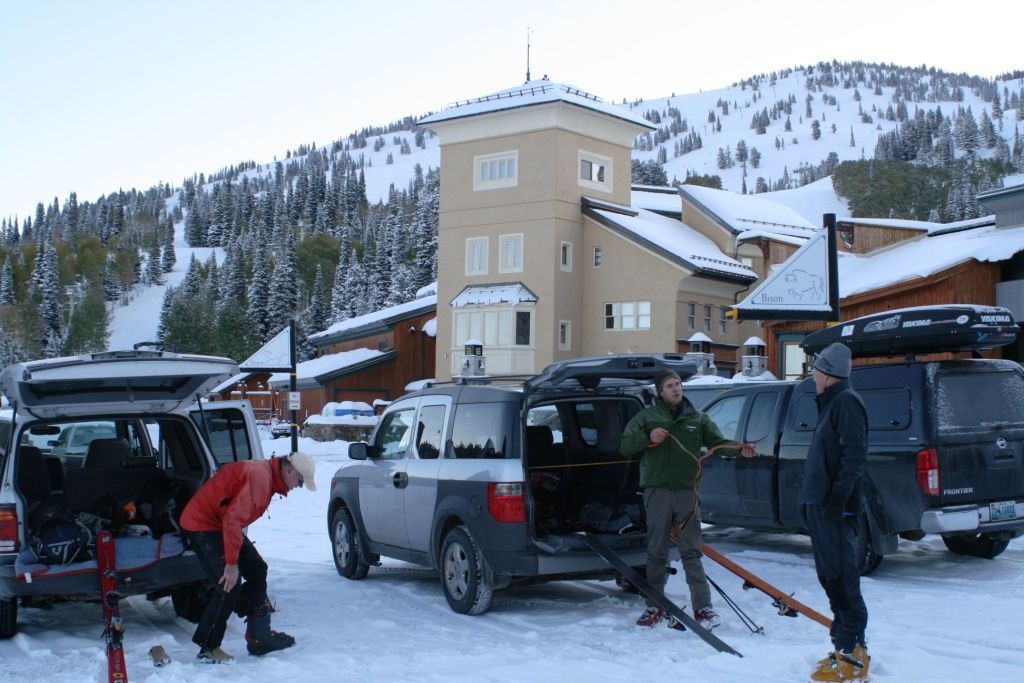 EpicSkier Strike! (skinning on his new bc setup) heading up out of the base village, still in shadows:
Bill popping up out of the shadows and into the moring sun:
Climbing higher:
And finally, the reason we came: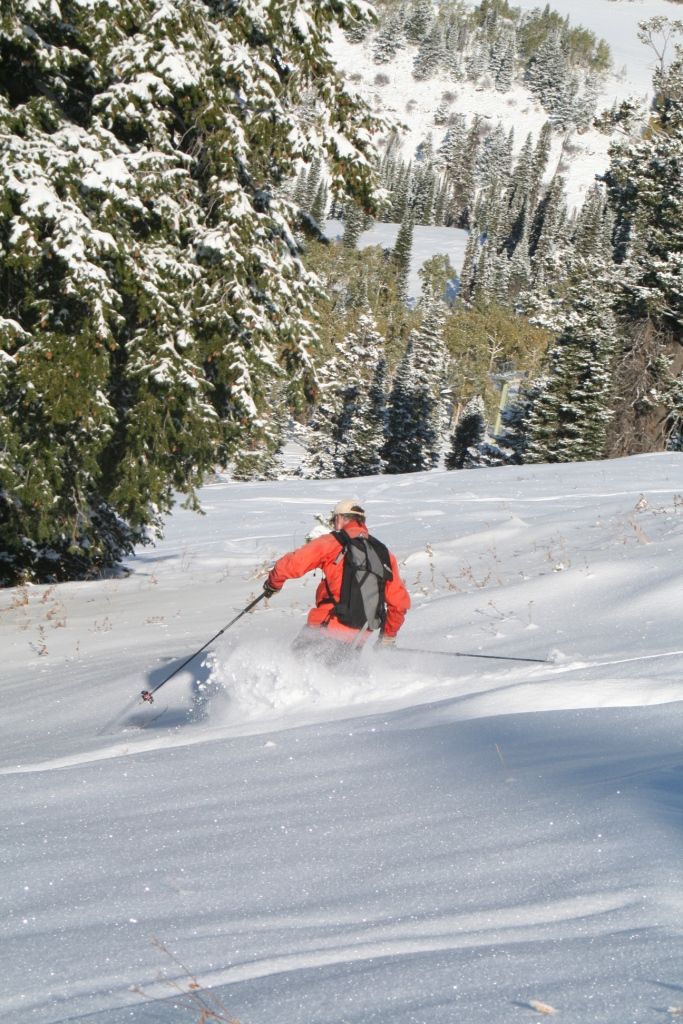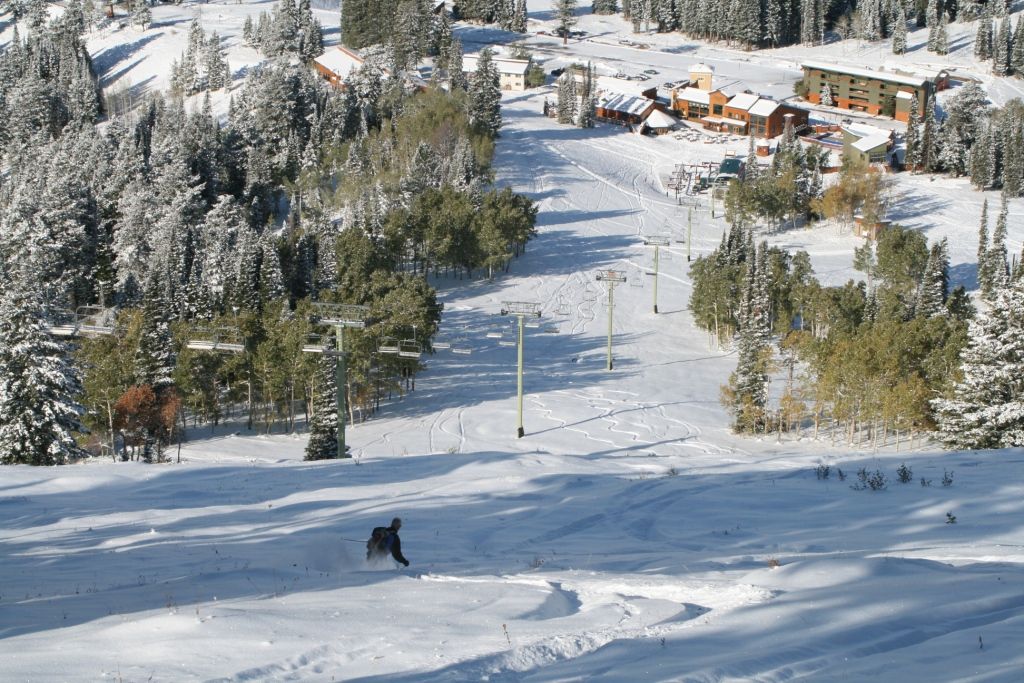 It was a little thin in spots (as a few dings to my old skis will attest), but all it all it was way more fun than I was expecting.  Real turns in real powder.  Magnifique!
And we were back down to the cars by: