We just returned from a short (TOO short!) flyfishing trip near Twin Bridges, Montana.  We stayed at an incredible lodge called
Healing Waters Lodge
and fished two days on private water that the owners of the lodge have leased from various ranches around the area.
Twin Bridges is about a hundred miles southwest of Bozeman and makes a great central location for fishing some of Montana's best-known trout rivers and streams.  Two years ago, Ruthie and I spent a day floating the Big Hole river near Twin Bridges with guide Greg Lilly.  We had a great day and Greg was a superb guide.  He ought to be, because his family has lived in the area since 1863 and his father was the founder of one of the best-known flyfishing shops in the West, the Bud Lilly Fly Shop in West Yellowstone, Montana.
Greg, partner/guide Bill Kemph, and their wives Janet and Mary operate the lodge and we got to fish one day with Greg and one day with Bill.  They and their guides are all longtime experts at driftboat fishing on surrounding rivers like the Big Hole, the Beaverhead, the Madison, the Ruby and more, but I was most interested in doing some wade fishing on the smaller private streams on which they've leased the fishing rights. 
The lodge is incredibly beautiful and the rooms are spacious and really comfortable.  Here's the dining lodge (with trout-stocked pond in front):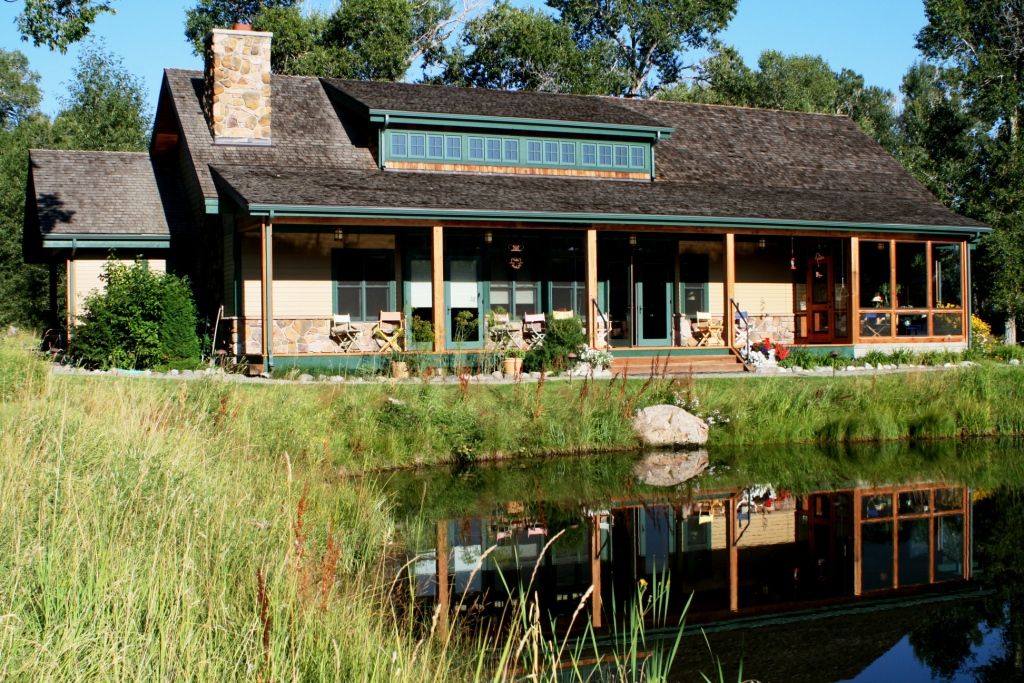 I'm a complete sucker for vegetable and flower gardens and Janet has amazing gardens at the lodge.  Every meal we had included fresh vegetables from the garden.  Here are some photos from the vegetable garden:
Tomatoes:
Peppers:
Onions: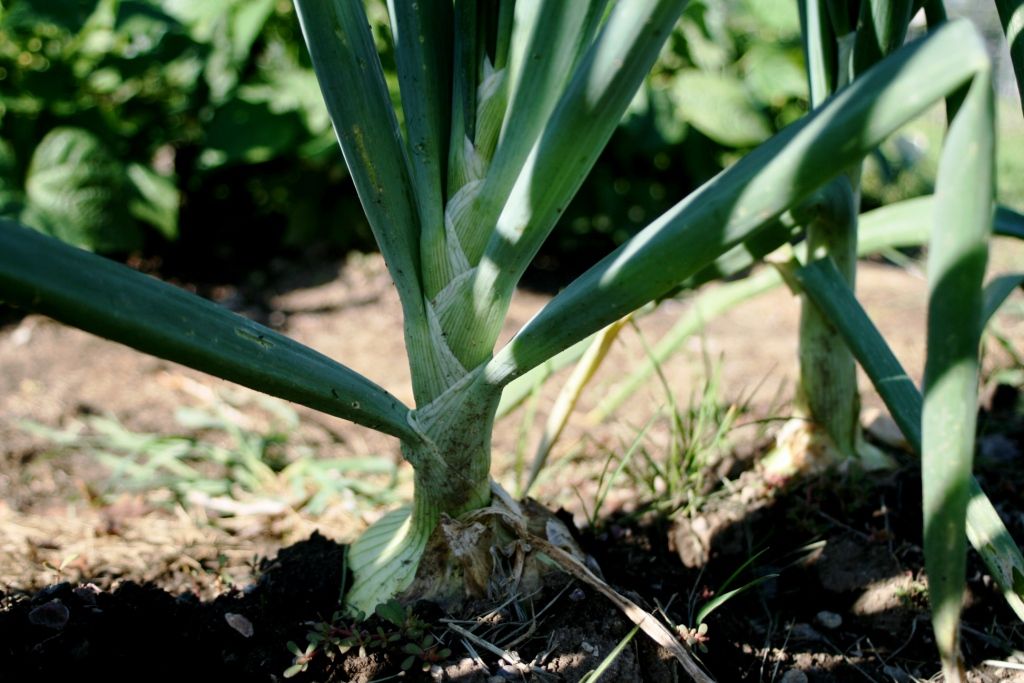 Greens of all kinds: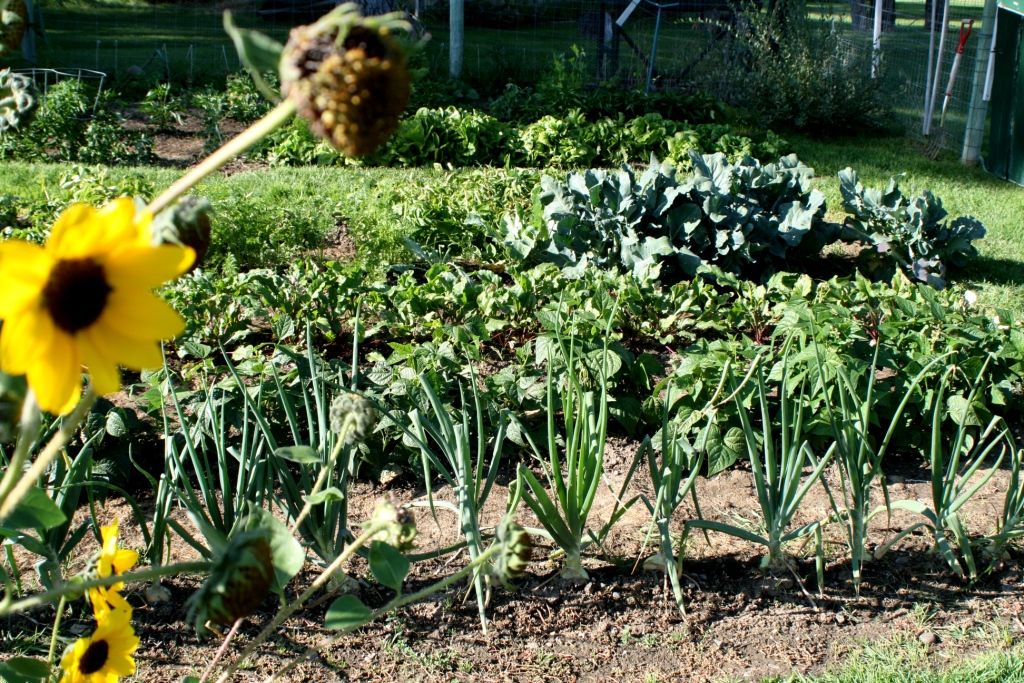 Which led to meals like this.  Yummmmm: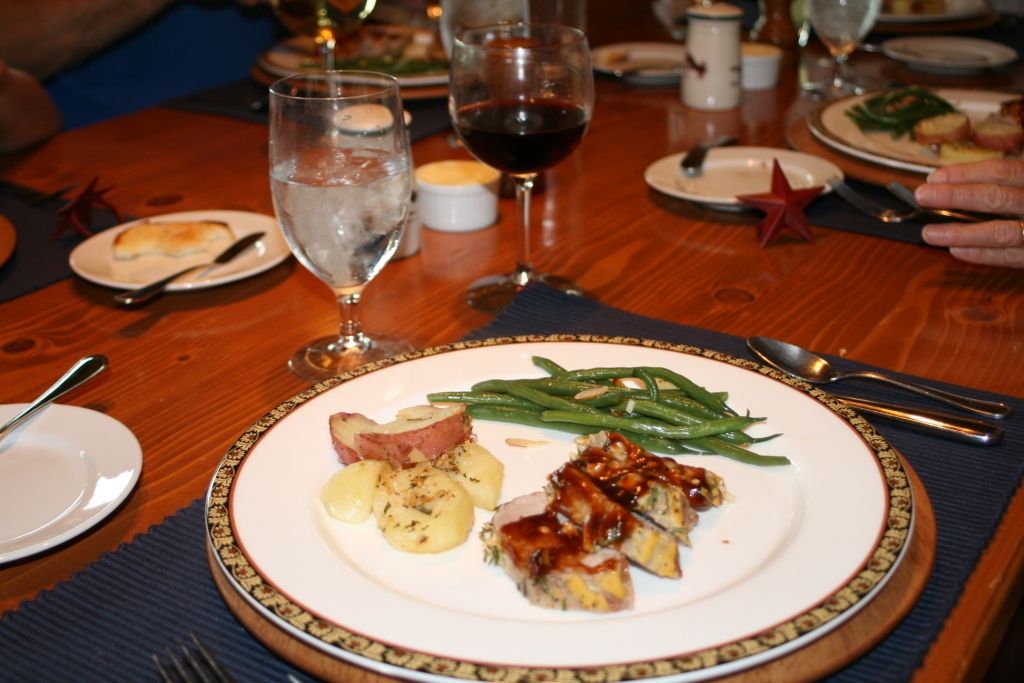 But we weren't there to eat (although we did a lot of that).  We were there to fish.
On our first day, we fished with Greg on a private stretch of the Boulder River outside Whitehall, MT.  Here's a photo of Greg consulting with my wife on *just* the right fly.  The dots you can see above the water are part of the clouds of trico mayflies that were hatching.
Whatever fly he selected, it worked:
We fished about a mile of the Boulder and caught about 20 - 30 fish each, mostly brown trout but with a few rainbows.  Our biggest that day was a brown trout of 19 1/2 inches.
Our fishing that day was outstanding, but I didn't know was what was in store for the following day.  I've fished for trout for over 40 years, and the next day turned out to be the very best day of dry-fly trout fishing I've ever had. 
We fished with Bill on a private tributary of the Beaverhead River, a few miles downstream of Dillon, MT.  This stream is part of a 1300 acre ranch and the owner has done a fantastic job of restoring this creek to its meandering ways.  We started out fishing a baetis mayfly hatch in the morning, with big fish rising like crazy. 
This is me hooking up on a big brown that was sipping mayflies right off the blades of grass on the bank: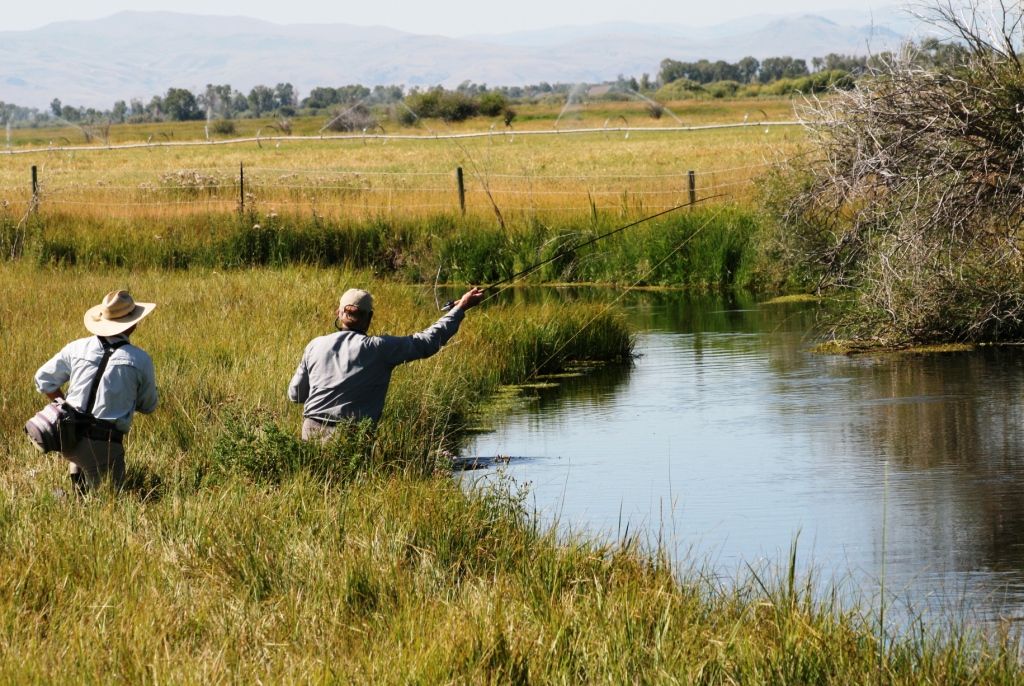 Then trying to keep a tight line while he takes off: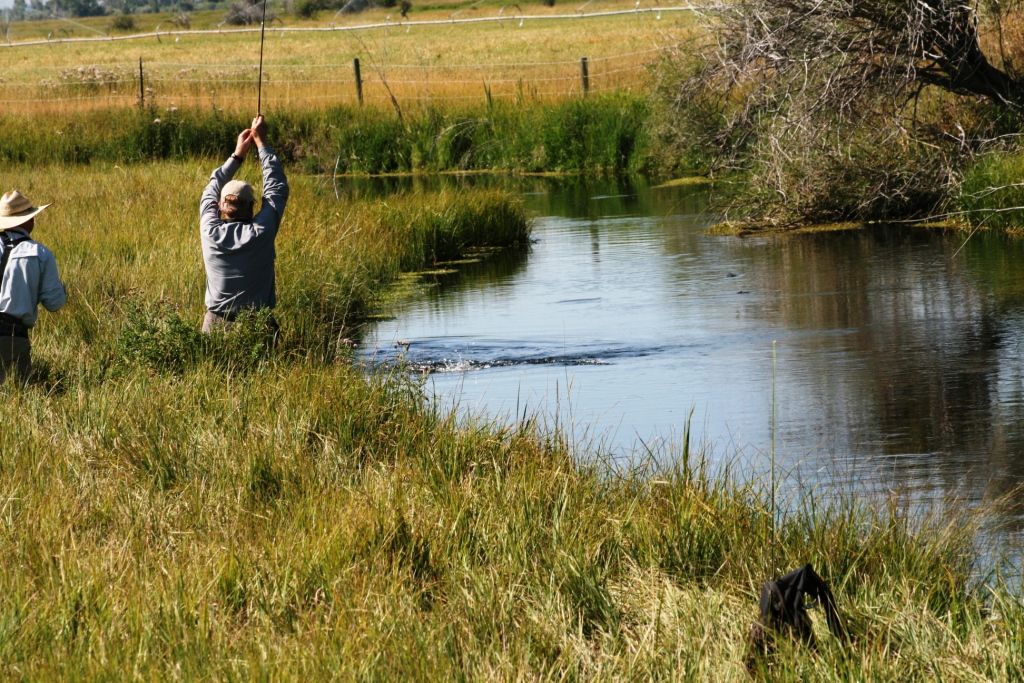 Nice fish:
About the time the mayflies disappeared, the grasshoppers got really active and the fishing just got sick.  Between Ruthie and I, we landed nearly 40 fish and either missed strikes, lost, or broke off many more.  The AVERAGE fish was probably 19 to 20 inches and we landed one that was 24" and one huge male that was 25 1/2 inches. 
Here's another honker of a brown trout: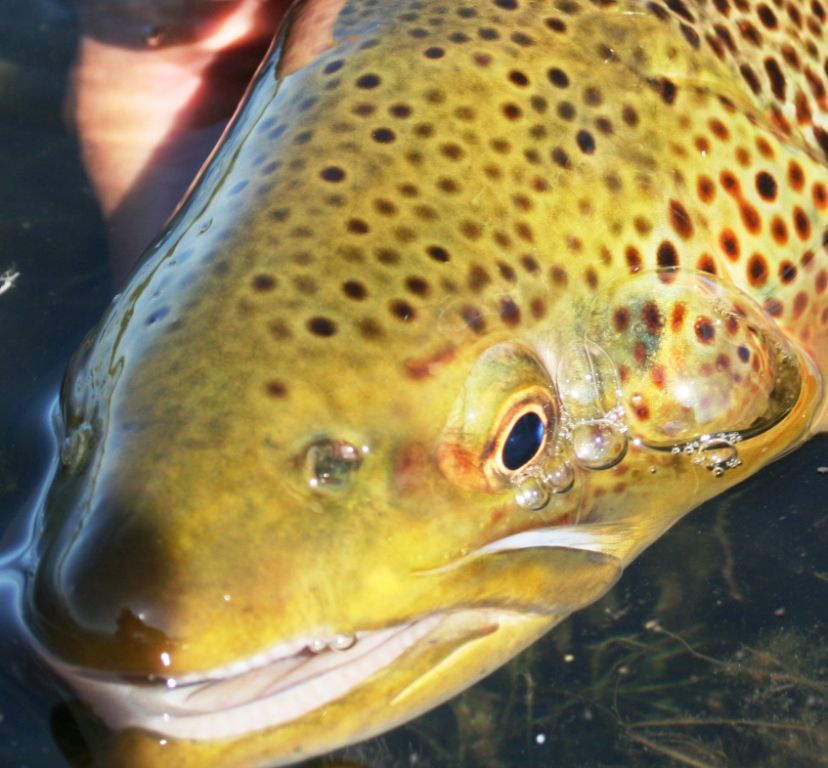 In all my years of trout fishing, I've never caught that many big trout on dry flies.  This stream consisted of bend after bend after bend of grassy banks with deep undercuts and log shelters.  Sometimes you had to throw the hopper imitation into JUST the right spot to get a strike.  Other times, these trout would just launch on the fly from five feet away.  A lot of the strikes looked like someone had just thrown a bowling ball into the stream.
I'm STILL excited about it.  What an amazing day.
Edited by Bob Peters - 8/28/09 at 12:14pm