I did a hike in the fog a few days ago and happened to walk by one of my favorite out-of-bounds runs at Jackson Hole.  We were hiking the Rock Springs loop trail and we walked near the bottom of the cliff band that's just down and to skier's right of the OB gate at the top of Rendezvous Bowl.
There are two couloirs that drop through that cliff band and both get skied quite a bit.  One is called Space Walk and the other is called Zero G.  Of the two, Zero is my favorite because of the big spire sticking out of the lower part of it.
I couldn't get a good photo of Space Walk because it was too foggy, but the clouds parted a bit as we walked near the runout of Zero G and I was able to get a couple of photos.
Here's what it looks like during the summer: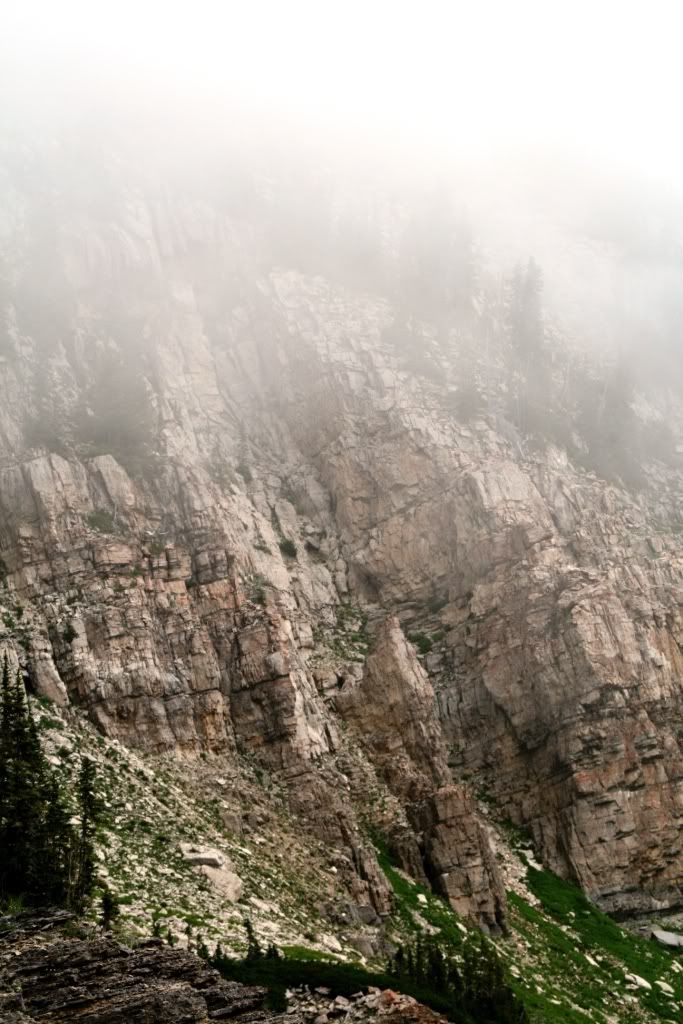 And here's the typical route outlined to give a little better persepctive:
Two years ago, bushwackerinpa and a couple of his friends skied it with me on
April Fool's Day
(trip report), and here's what it looks like when you're dropping into the upper part of the chute: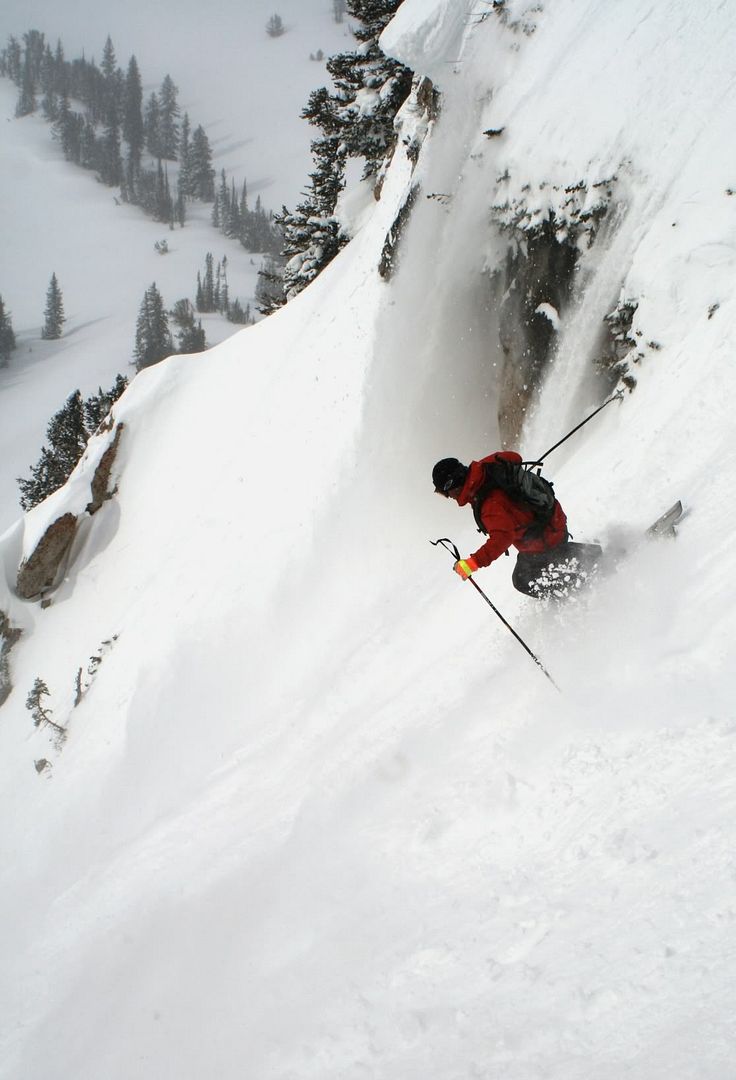 And here's bushwacker skiing down toward the spire that sticks up out of the lower part of the chute.  That spire is what breaks up the red line in my summer photo up above: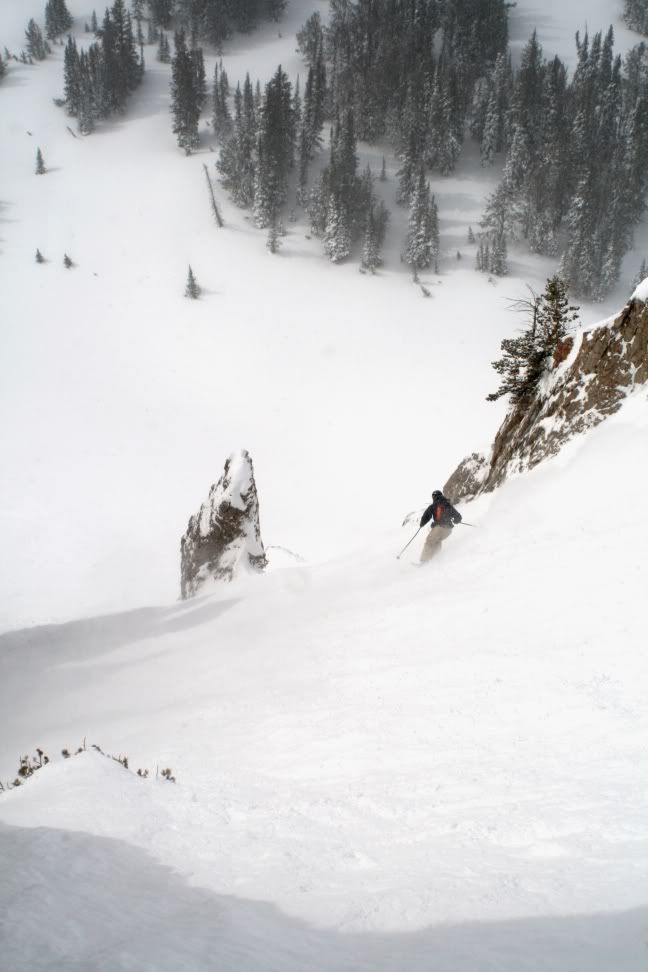 And here it is from a distance during the winter.  Zero G is the obvious couloir in the left-center of the photo and Space Walk is the less-obvious one in the right-center:
Here's a thread
with some photos of skiing Space Walk in post # 12.
It's really interesting to see some of this stuff up close during the summer.  It's definitely a different feeling.  It looks a little crazier than it does with snow on it.