Summer's on its way out.  Good riddance.
We had more snow on the mountains yesterday (Sunday, 8-16).  Here's Sleeping Indian on Sunday morning, with new snow down to about the 9,000 foot level: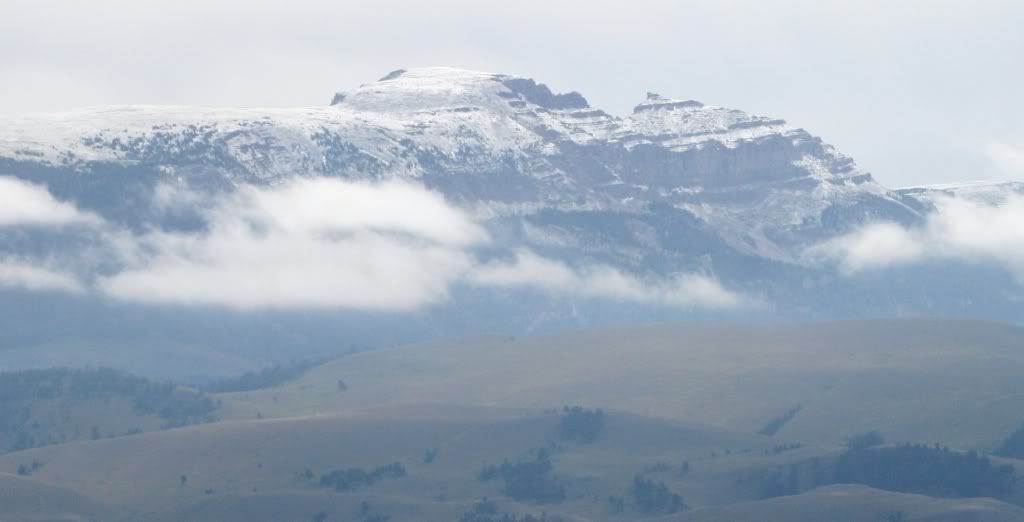 On Saturday, I went out to do my turns for August.  I wussed out and did the "easy" route, which is a 30-turn snow patch on the Powder 8 slope on Cody Bowl.  It's only about a 40-minute hike from the top of the Jackson Hole tram, so it's a great place to do a summer "quickie".  As it turned out, we goofed around a little once we were out there.
This is me at the top of the snow patch: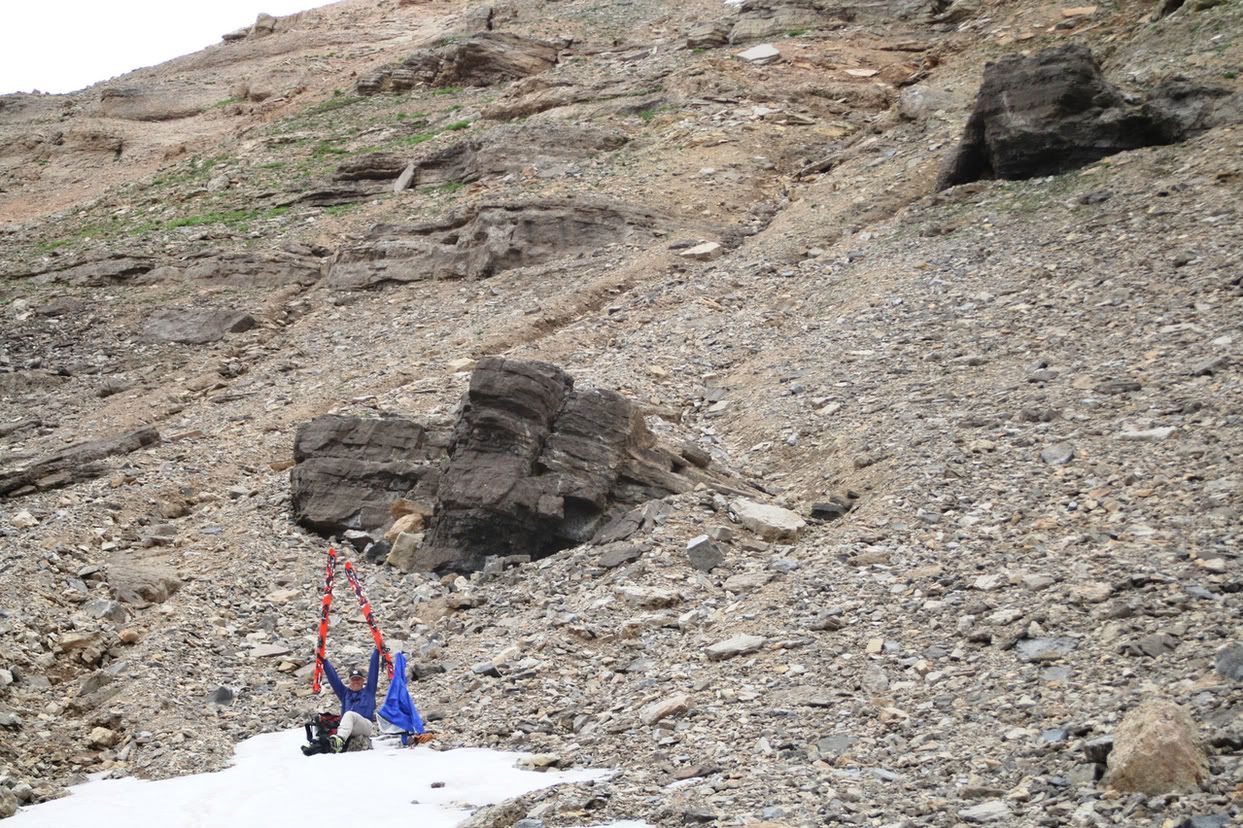 Bouncing-around on the runnels and sun cups: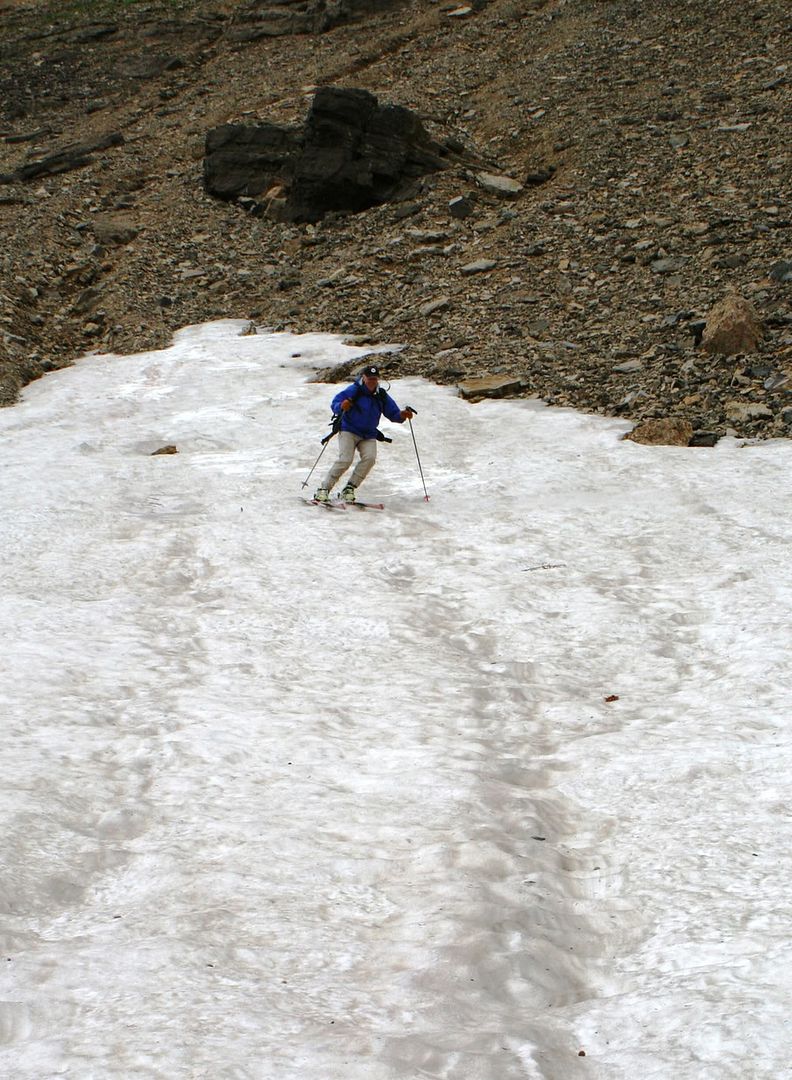 Flex-testing my Head backcountry skis on a particularly nice runnel: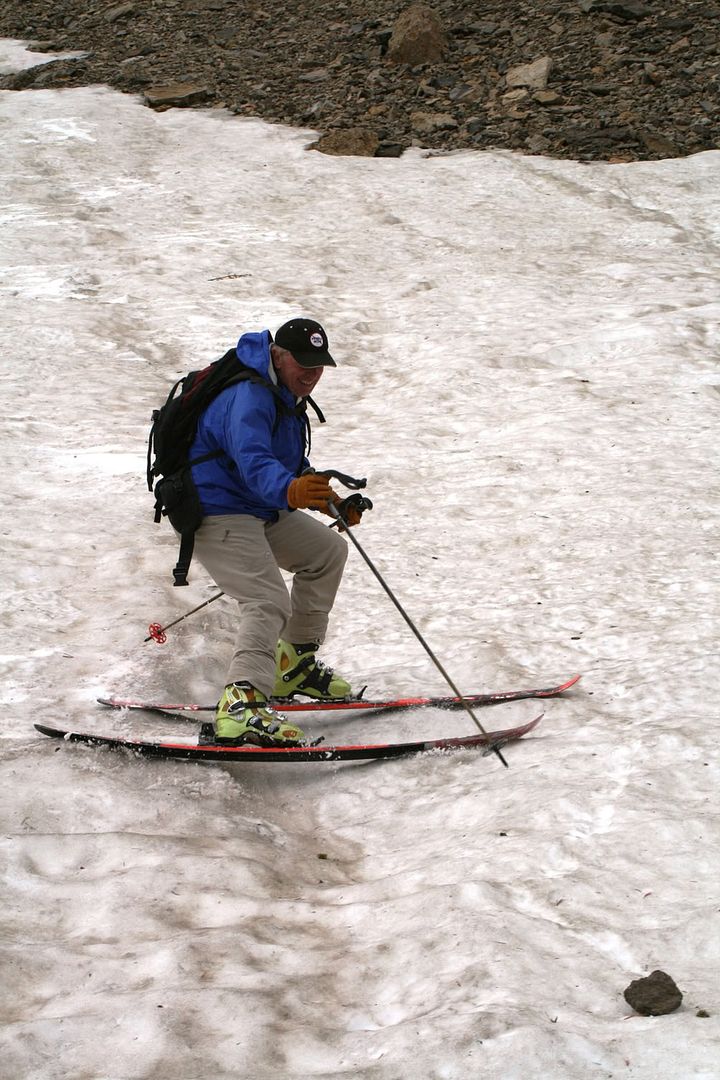 Ruthie thought it looked fun so she put my 27.5 boots on her 23.5 feet to go make a run with a little help from our friend's dog Bodhi: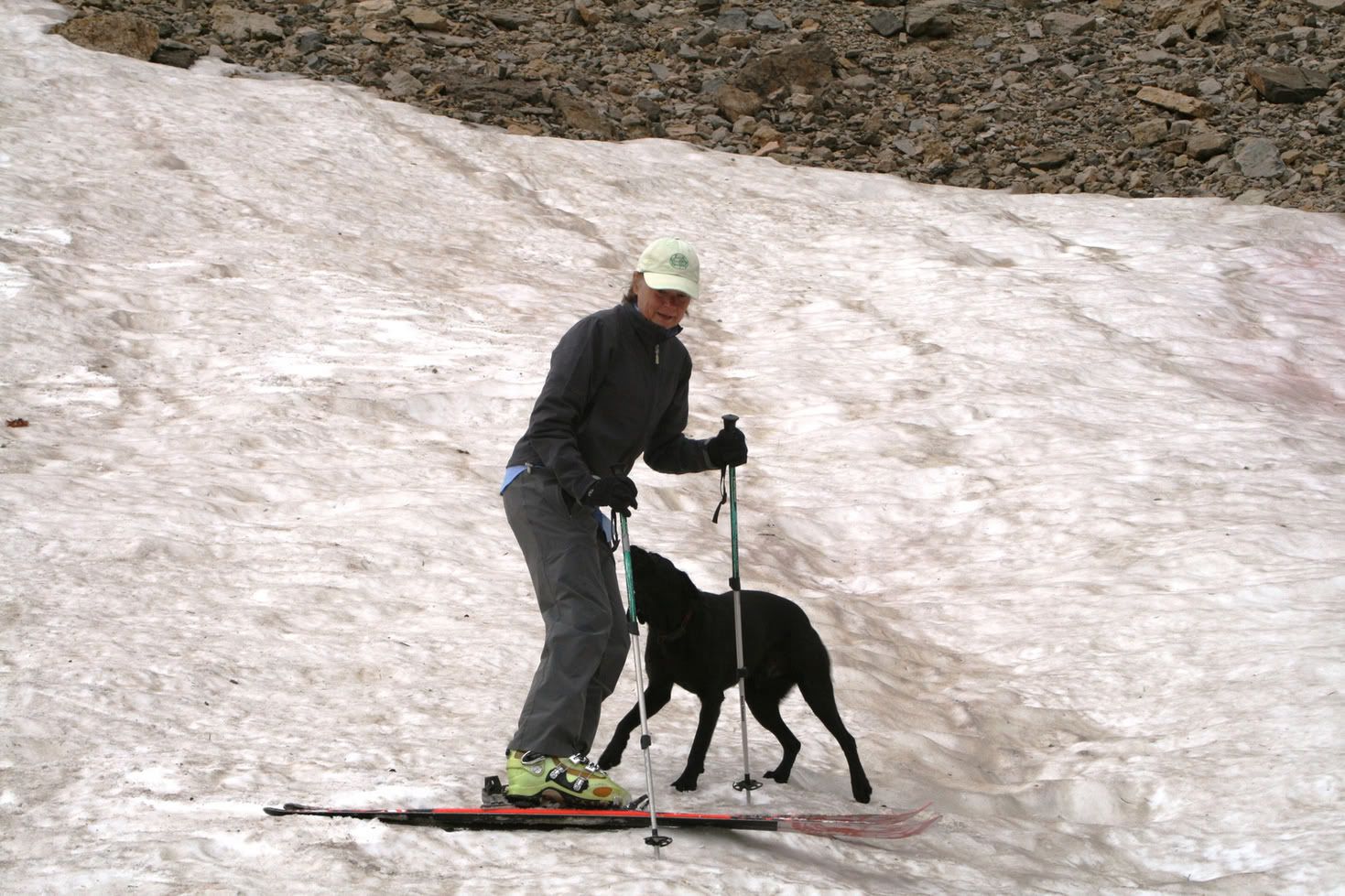 Then we headed off to another little snow patch for some silliness:
Here I am getting ready to launch a little summer air (and if you believe that, we've got some great bridges for sale)':
Preparing to tuck the headwall:
Coming out of the tuck to prepare for the somewhat abrupt runout: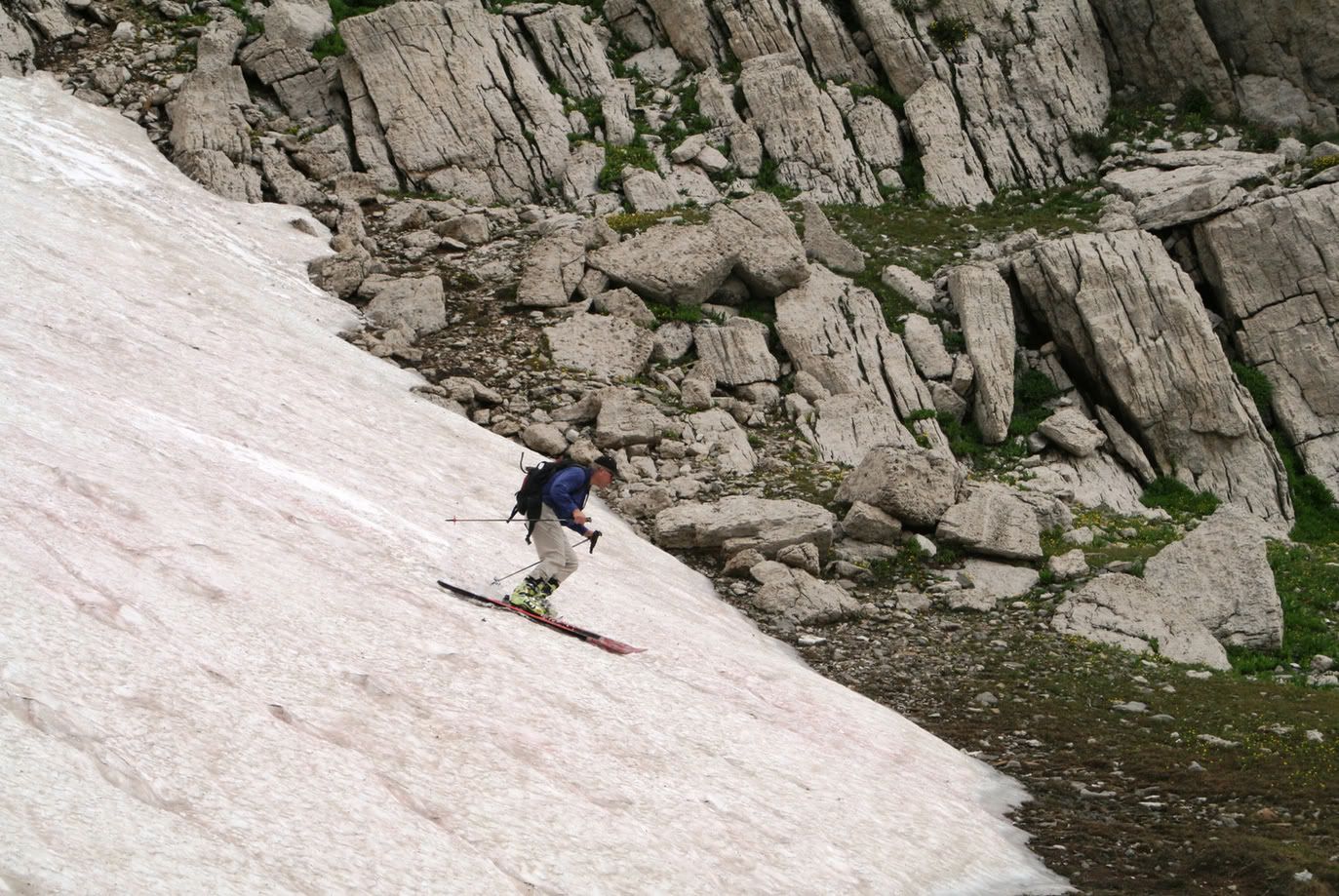 Bodhi in downhill speed mode.  If you click on the photo and then click again to enlarge it, you can see that he's just about to chomp down on a snowball I threw for him: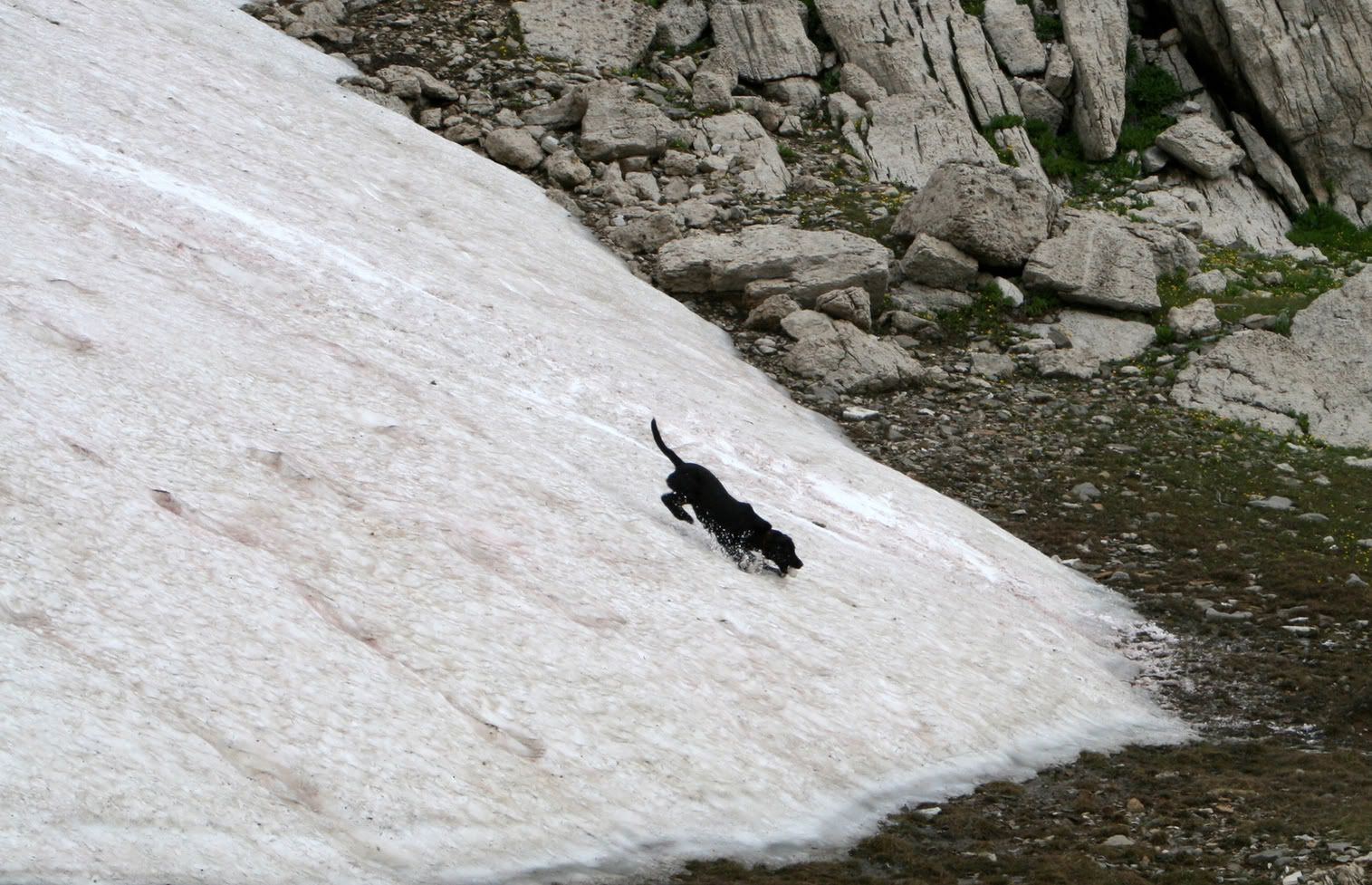 Just another stupid day in JH.
Edited by Bob Peters - 8/17/2009 at 05:30 pm GMT