I just got home from a trip to the
fishing lodge in Alaska
that we have listed for sale.  This is the same place I went to last August and did the infamous
skiing-on-caribou-poop trip report
on EpicSki.
This lodge is located halfway down the Alaska Peninsula, which ends at the Aleutian Islands for all you geography buffs out there.  The lodge sits on a wooded bench at the lofty elevation of 435 feet above sea level. Just above the lodge are the foothills of the Aleutian Range, which is the volcanic mountain range that runs the entire length of the Alaska Peninsula and also forms the islands of the Aleutian chain.
This semi-dormant volcano, Mt. Chiginagak, towers above the entire landscape around the lodge. 
Its summit elevation is only 7,005 feet, but it rises almost from sea level.  The view above is what you have if you're fishing just a little downstream from the lodge. 
This photo, by Janet Schaefer of the
Alaska Volcano Observatory
, shows the crater of the volcano.  The lodge is located in the green valley almost directly above the summit in the photo:
Anyway, last year I skied a couple of fairly big snowfields on August 19 on a small sub-summit above the lodge at 2,700 feet.  THIS year, almost all of that snow is gone.  They've had an incredibly dry winter/spring/summer and the recent temperatures in much of Alaska have been off-the-charts hot. 
No skiing for me this year.  I didn't even take the skis.
I just went fishing this time.
Because of the low water and warm temperatures, most of the migrating salmon were staying in the lower parts of the rivers, so we rode boats downstream to get to the fish.  A typical day would start with a wonderful breakfast at the lodge: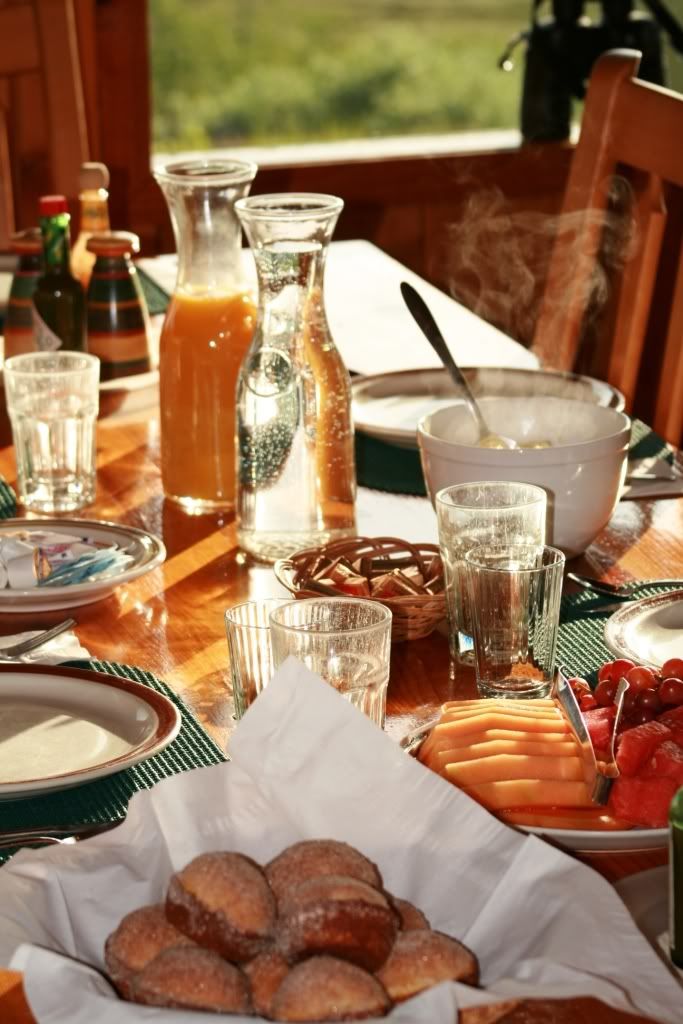 And then a boat ride that almost always includes lots of wildlife sightings like bald eagles (I think these two must have been twins):
Arctic terns:
Caribou:
Tundra swans:
And king salmon like this one I'm holding: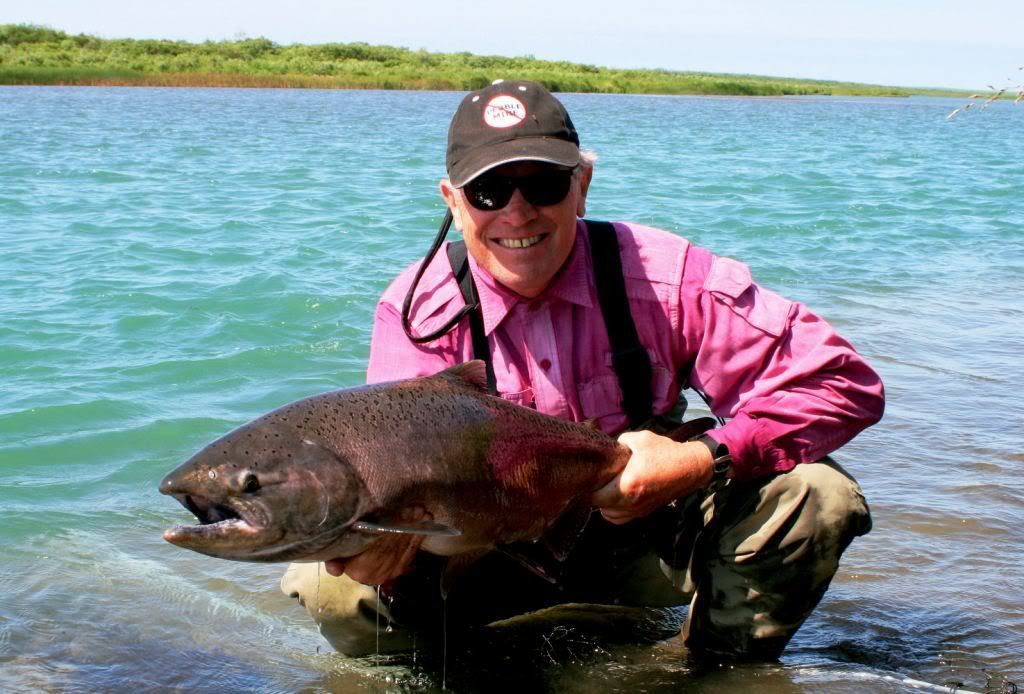 A couple of days, we flew out in a small plane to a smaller stream that's loaded with rainbow trout and arctic char.  Here's what a plane looks like taking off from the lodge airstrip:
Here's a big arctic char that ate a mouse imitation skating across the surface:
And on one day, I took a hike above timberline with one of the owners of the lodge.  We found a little bit of snow, but not much:
And a very cool mound of rocks and vegetation that was covered by a giant spider web.  This was at the 2,700 foot elevation point and there were bugs of every possible kind flying and crawling around on this thing: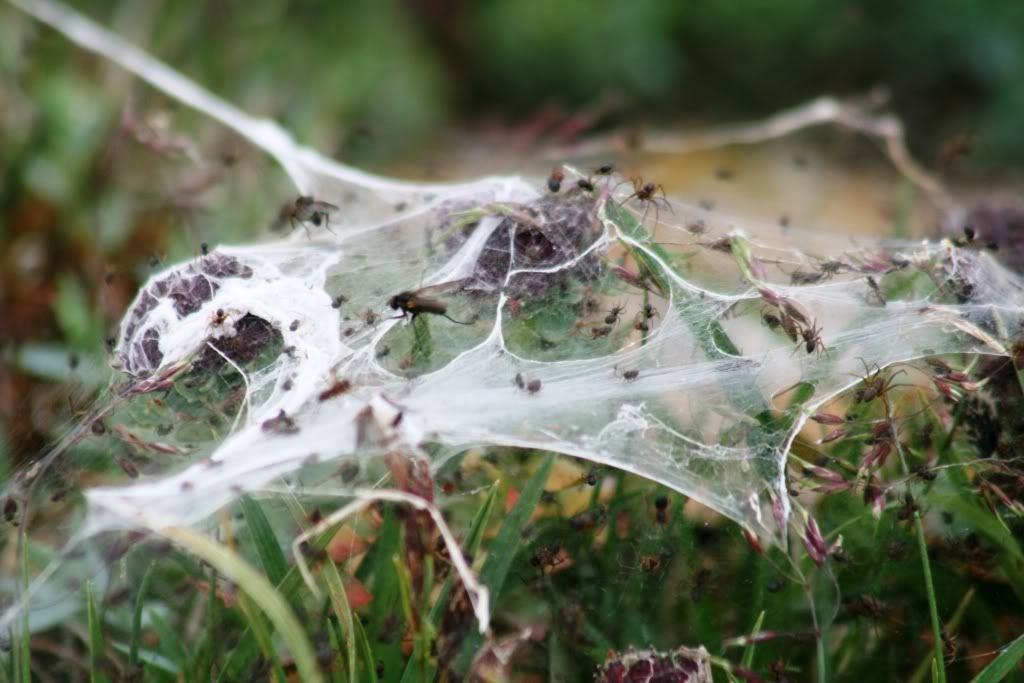 I always hate to leave that place.