Our traditional summer sojourn begins as the band strikes up the local 4th of July parade ending after a revisit to the Isles enjoying the rocky beaches, great boats and fat Lobsters

A few days after the 4th traffic dies down; a trip over to Mount Desert Isle must include a stop at George's lobster pound at the bridge...smell that wood firing those pots!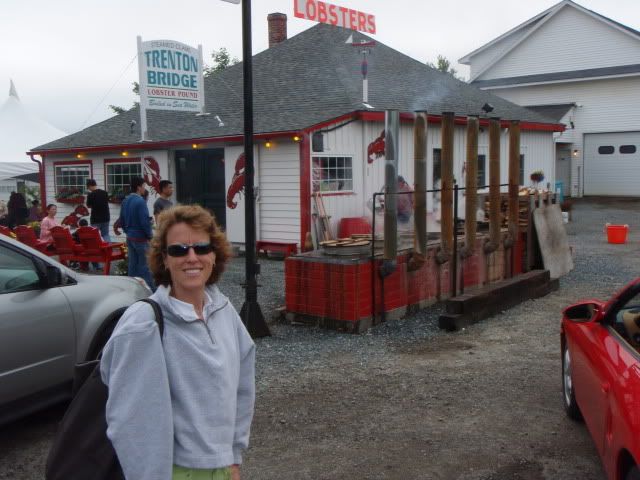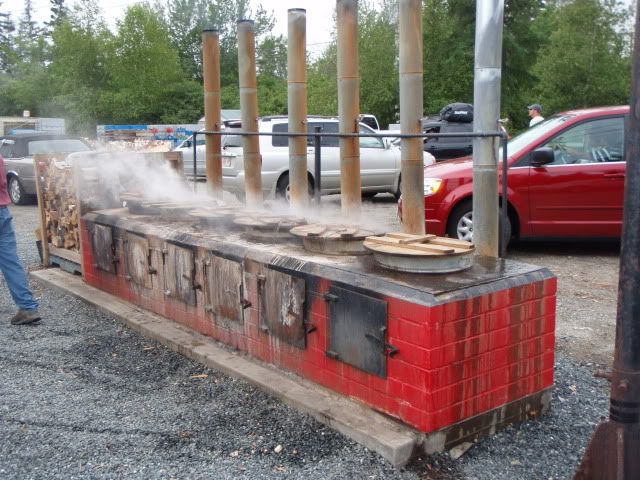 Spotted at Bar Harbor; classic lines, well trimmed and a nicely powered…outstanding!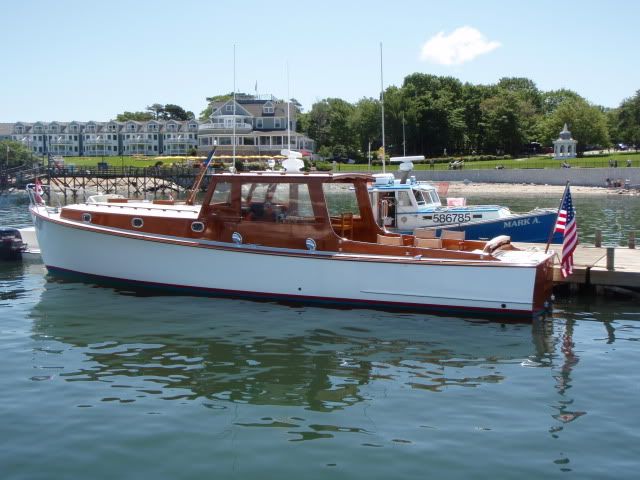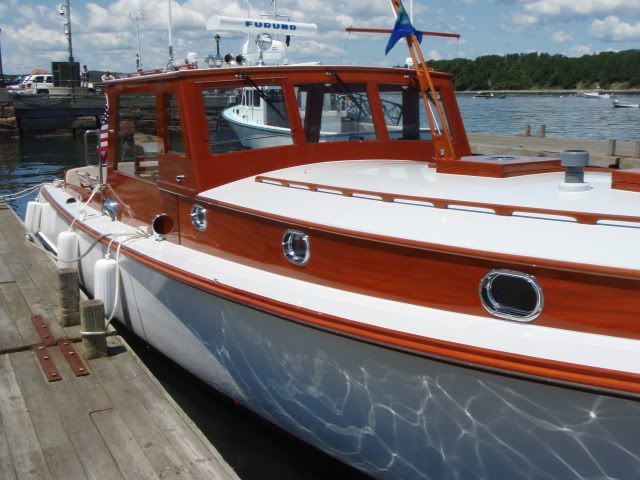 Looking up towards Bass Harbor Head Lamp:


A free million in the wallet?  Spend it on one of the boats this company makes [Southeast Harbor location]: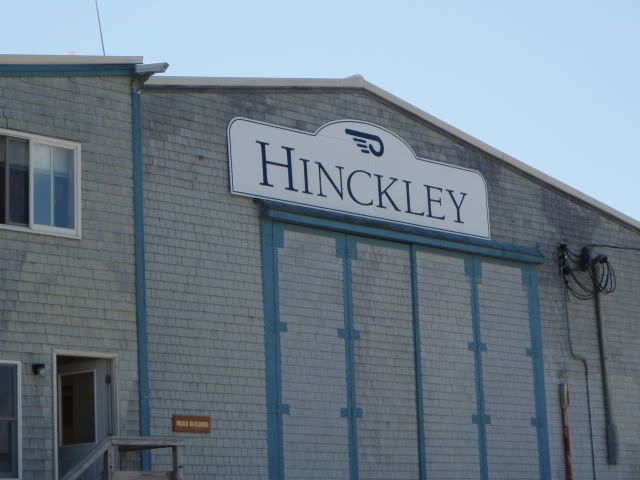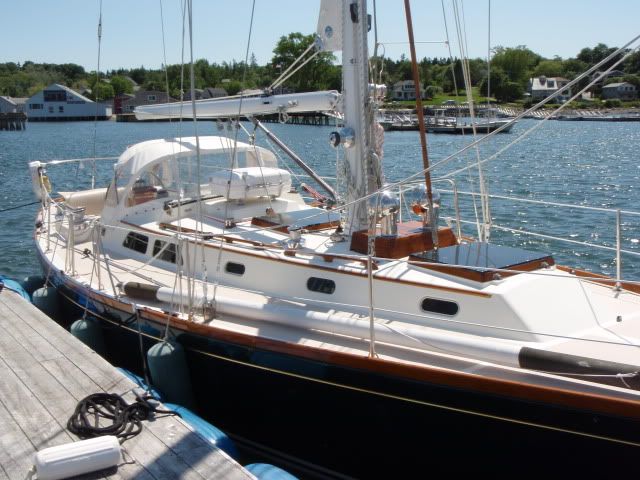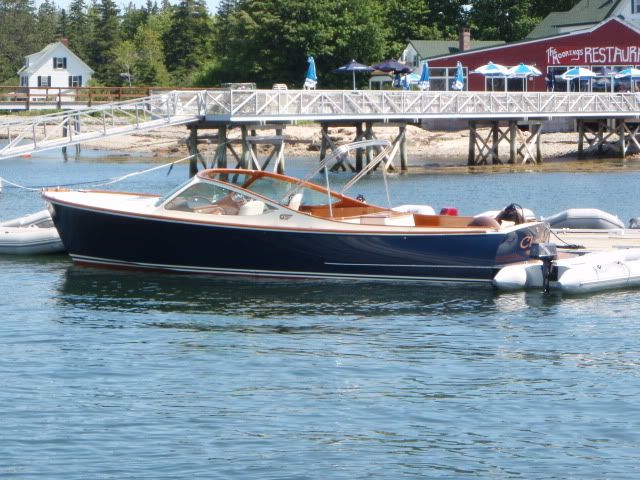 Back home; Betsy looks out over the Reach viewing the comings and goings: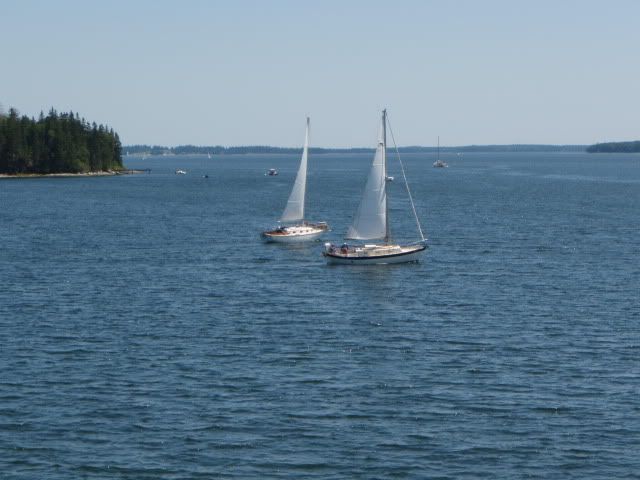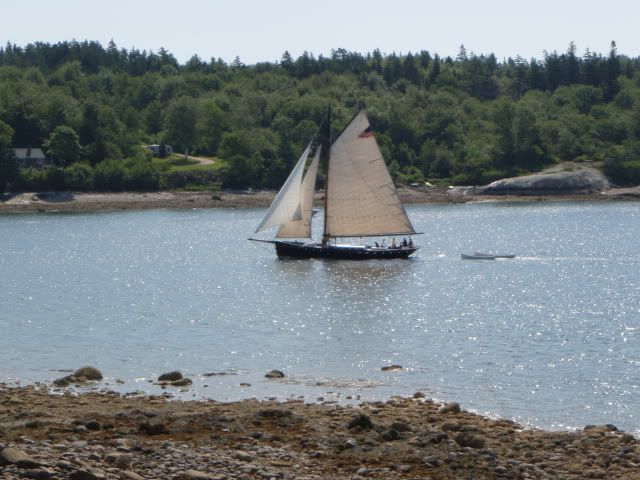 We'll take that bridge over to Stonington for some views:

And Finally...straight from the boat ready for the pot...Ciao, Mr. Lobster!