I headed back up towards Castle peak yesterday and today. Yesterday weather moved in rushing me off the mountain so I did not take any pictures. Today I watched the forecast and got a earlier start. The whole drive up from Aspen the clouds kept rolling in. I considered going home but decided not to. As I got up into Montezuma Basin as far as the road would let me the clouds started pouring over the peaks closing in. I just stayed in the Jeep and figured it would be worth waiting it out. After sitting in the Jeep for 15 20 minutes the sleet stopped and the skies started to brighten up. Over towards Pearl Pass the skies were still very dark. Concerned about lightning I slowly started to get ready figuring I would wait for all the dark clouds in sight to move past. Finally the skies lightened and I began the hike with very light rain/sleet falling.
Right as I made it into the basin directly below the summit of Castle Peak the clouds started to break up. The clouds were great going in all different directions above and below where I was. After a short break it was time to get the skies on and get the first turns of the day. The snow was good, the dirty snow was much more predictable than the clean snow. There was some cupping from the sun but nothing horrible you just had to stay loose. I stopped right at the bottom of the main basin where the road ends. Picked up my shoes and proceeded to start climbing up to ski the slope I skied yesterday. The climbing was relatively easy kicking the toes of your boots in getting a nice platform to stand on. My route choice was not the best. It was a little steeper than I thought. So I had to be very conscious of ever step I made. Nothing crazy just really had to pay attention. The trip down was great, you had to keep a eye out for rocks but the snow was great for July. I think the only thing left to do now is go back and ski from the summit. I will have to wait until the fall at least for that there is not enough good snow at this point.
Here are the pictures from today.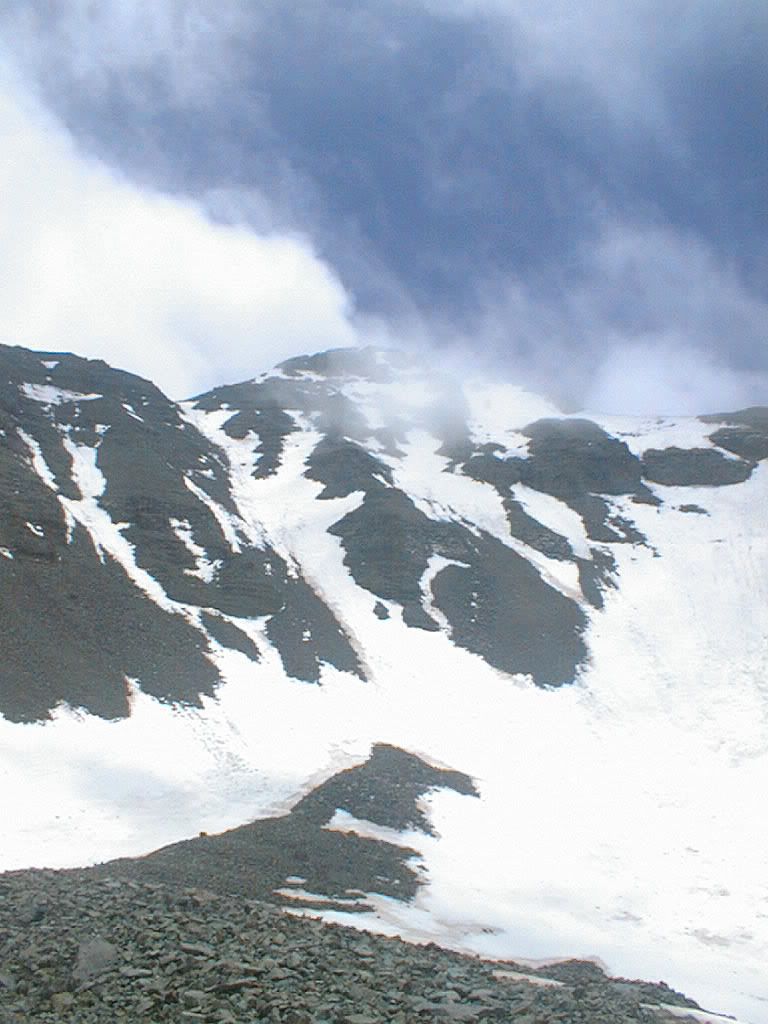 The summit of Castle Peak as the clouds start to break up.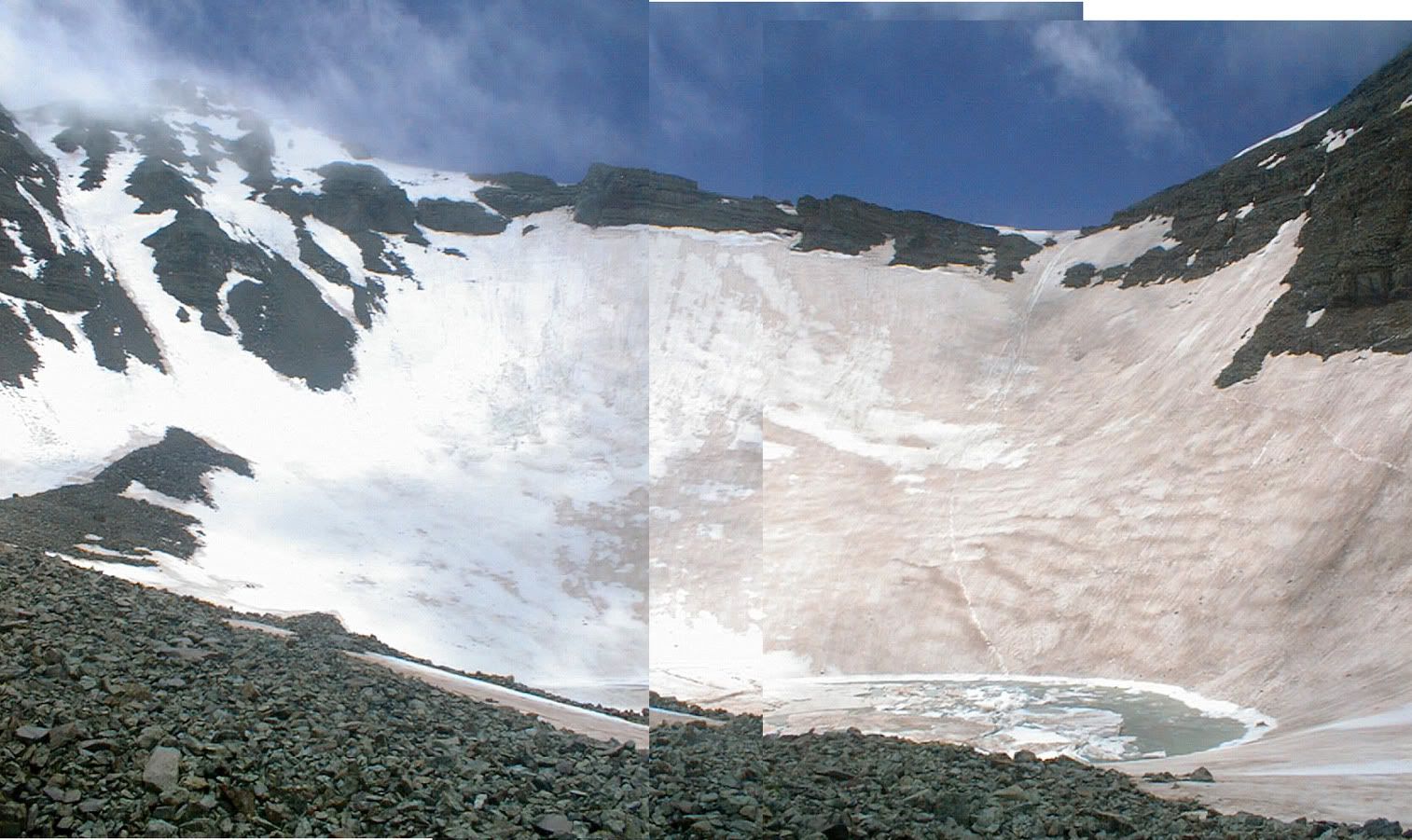 upper basin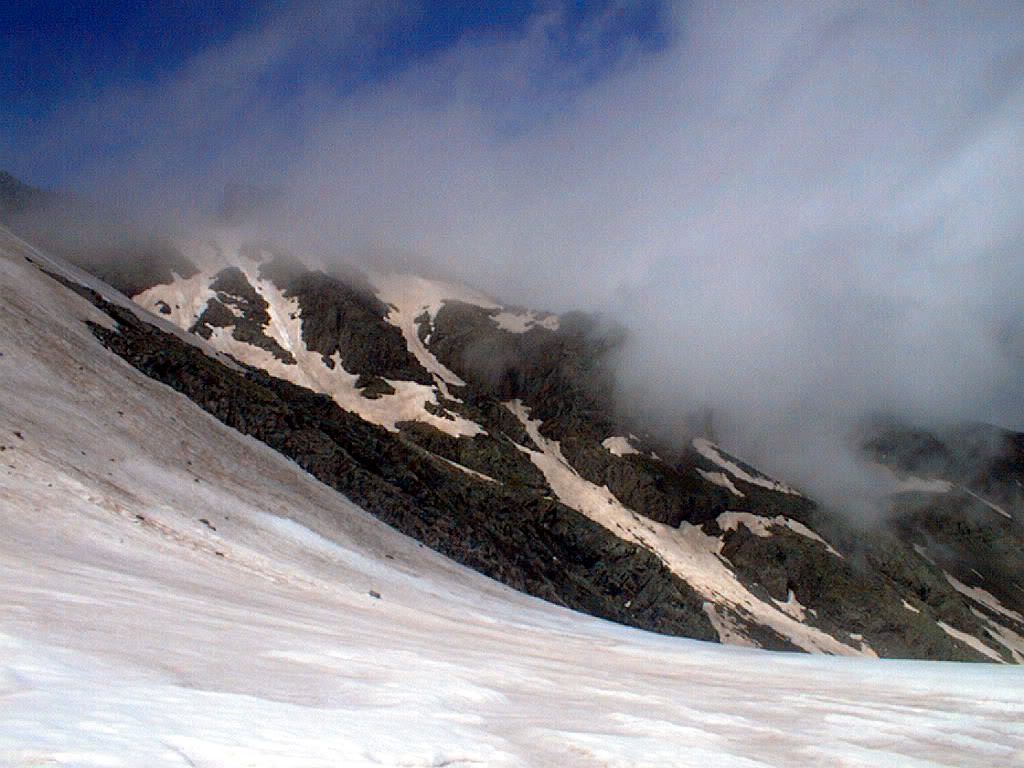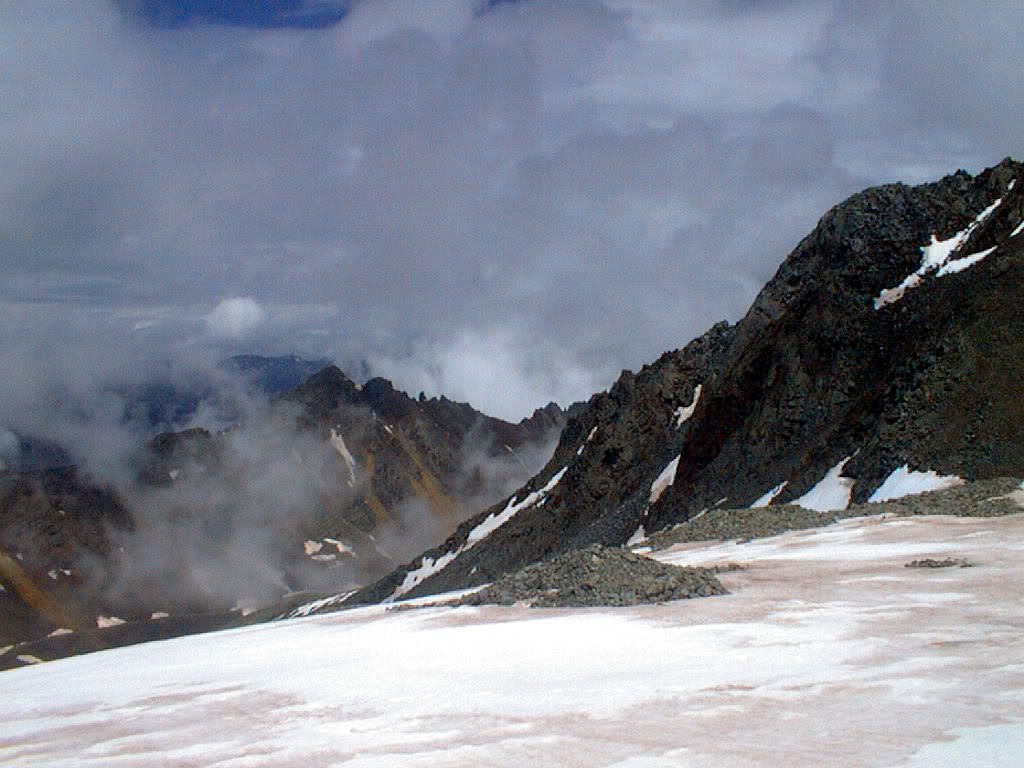 My tracks coming down from the upper basin. The straight lines are from climbers sliding down on there butts.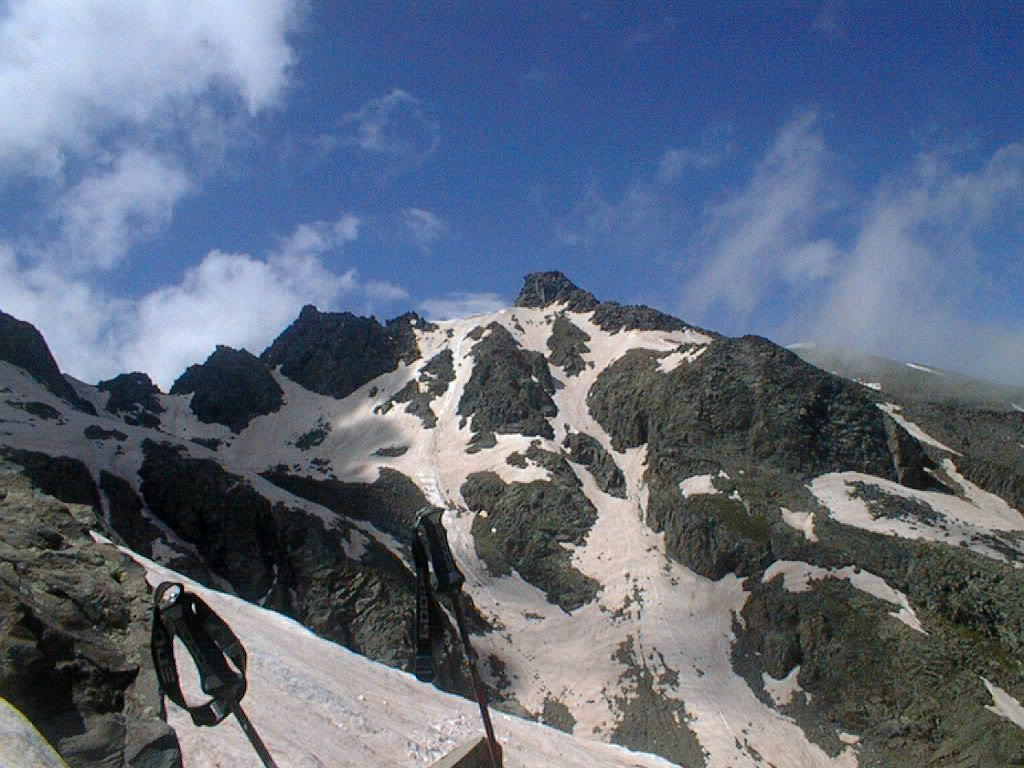 Looking down about to start skiing the second time. You can just see my tracks from the day before.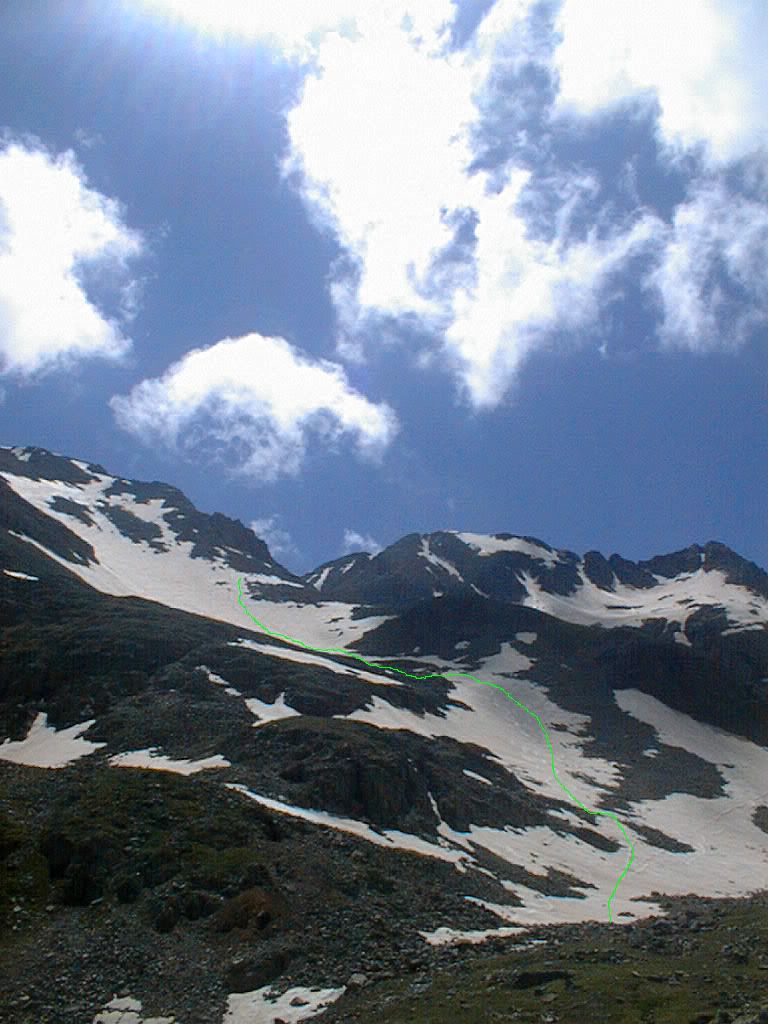 Looking back with the green line showing the line I skied. I would like to get higher but it would be a difficult climb I think.