I explored a new trail today, goes from Moonlight beach south to the Sudsbury Highway 17 bypass and connects just before it reaches Highway 69.  It's actually a 4x4 quad trail, not a bike trail, but it's fun enough, lots of ruts, and rocks to negotiate, a few little hills.  I actually misjudged and got my front wheel stopped by a little rut I was trying to go through and had to jump the handlebars.  I was too tired and lazy to lift the wheel, and thought it would go through ok.  Man am I ever out of shape.
The trail was a little muddy in spots.  It was a warm day and I know how to swim, so I said what the heck and tried to make it through the first puddle with a lot of speed.  Those puddles are pretty deep.  Lucky for me I got stopped before the water reached my crotch.  "Why?" you ask.  Keep reading.
Here's why you should ALWAYS wash between your toes after a muddy ride.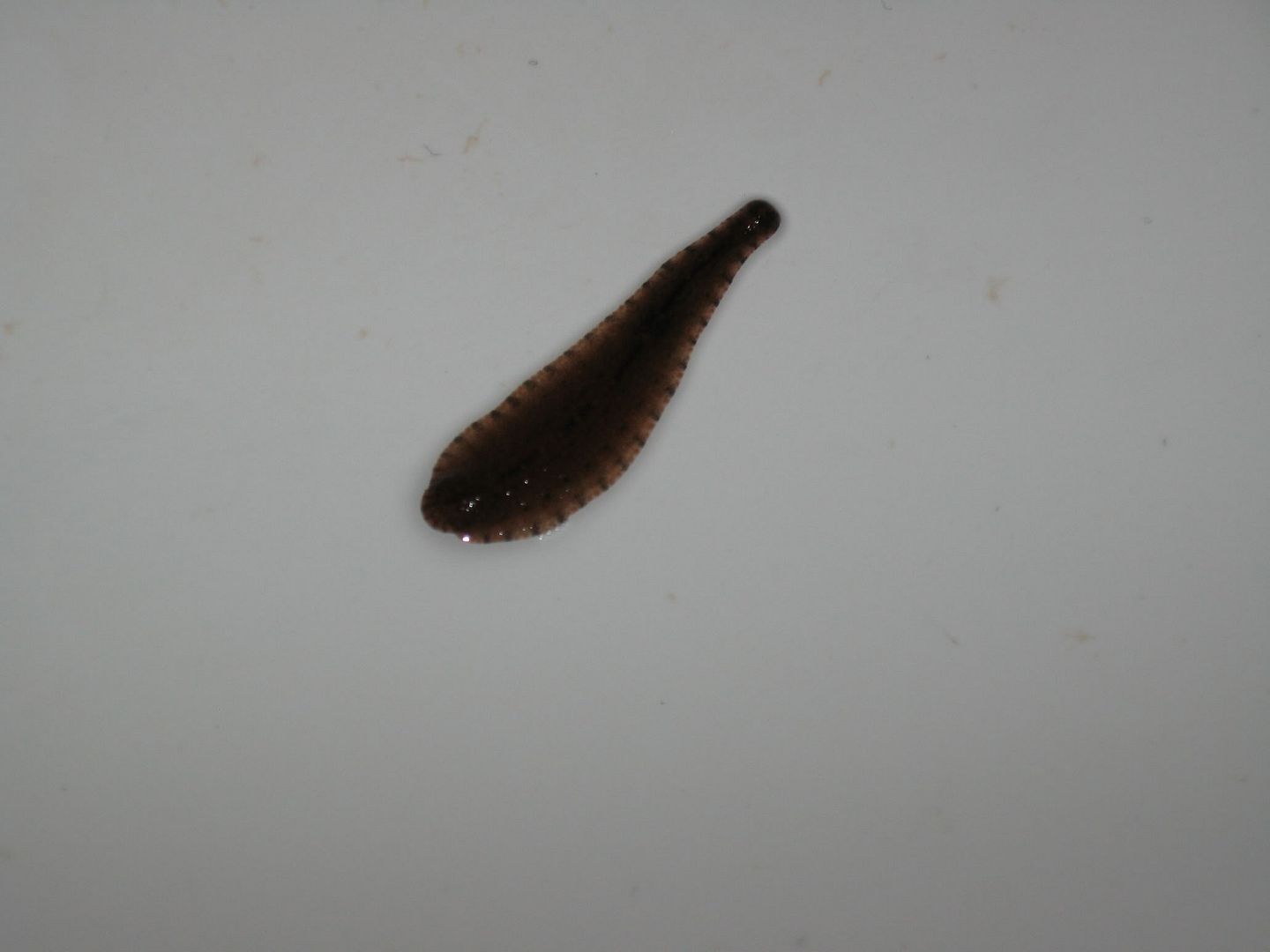 This one was a little over an inch long.  I was wondering why that black mud wasn't washing off.  He came off readily enough, but his three little friends needed the salt treatment.
BTW my top gear is skipping AGAIN.  You would think a gear set would outlast a set of tires
I'm off to clean my sport sandles, carefully.