At 6:30am today, there wasn't a cloud in the sky.  By the time Epic member Strike! and I got out of the tram at the top of the Jackson Hole Mountain Resort at 9:15am, it was starting to rain.  Heavy black clouds, hard rain, and WIND.  Lovely.
We started hiking anyway, reasoning that we could see what we THOUGHT was clearing skies to the west.  Our destination was somewhere on Cody Peak.  We weren't sure if we would do Four Shadows couloir or the Powder Eight shoulder or what. 
When we got to the top of Four Shadows, the snow was looking kind of soft and rotten (no overnight freezes for the last several days):
We could see a long snowfield leading north from near the top of Cody Peak and that snowfield looked pretty inviting so we headed off that way.  After a long, low-angle cruise down snowdrifts on a north-running ridgeline, we did a minor hike back up to catch the top of the bowl snowfield.  Here's Strike! booting toward the top of the snow:
Here he is preparing to ski a totally untracked line down into a big bowl: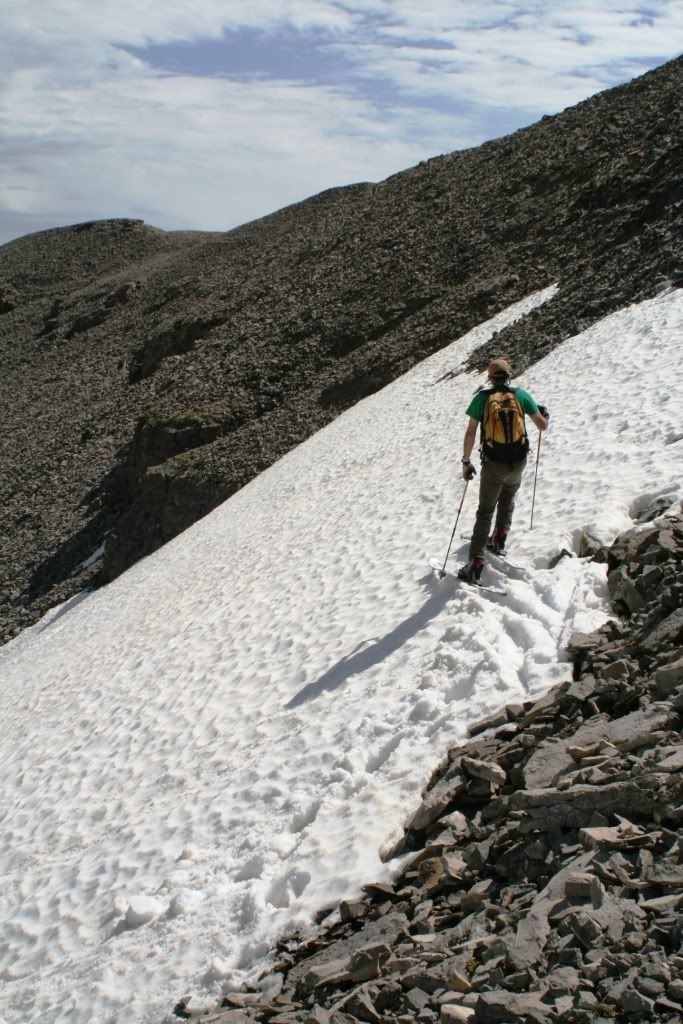 His second turn.  Grand Teton in the background: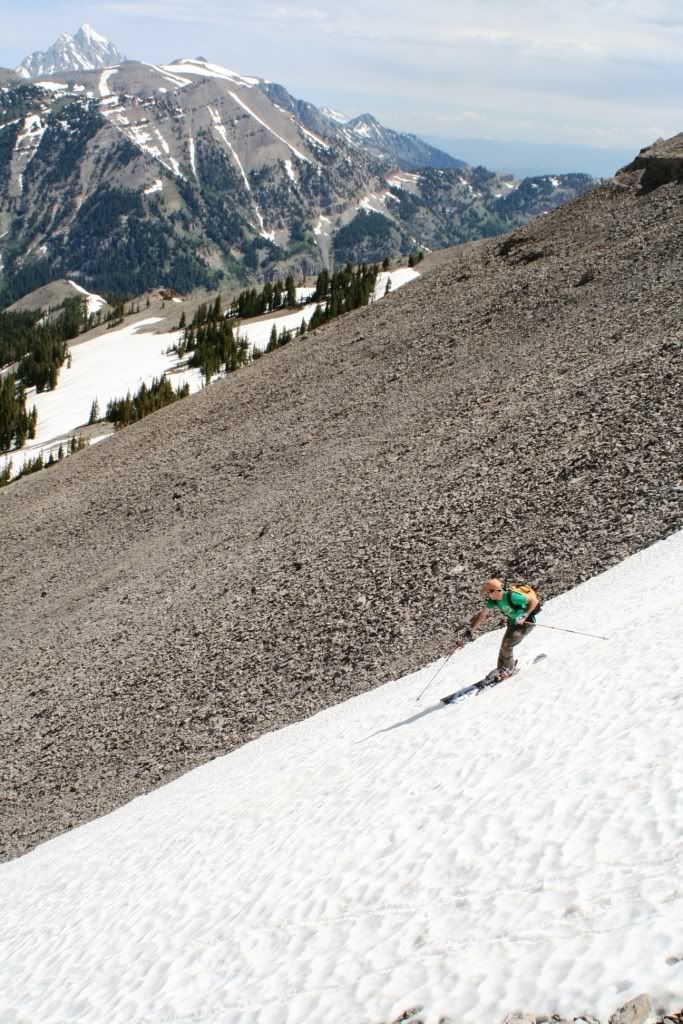 A little further down.  Gettin' into the NICE snow.  This guy can ski:
We skied down a few turns from where we started in the photo above and then traversed skier's left out to the main body of the bowl.  Here's Strike! skiing the bottom part of the bowl:
Tracks: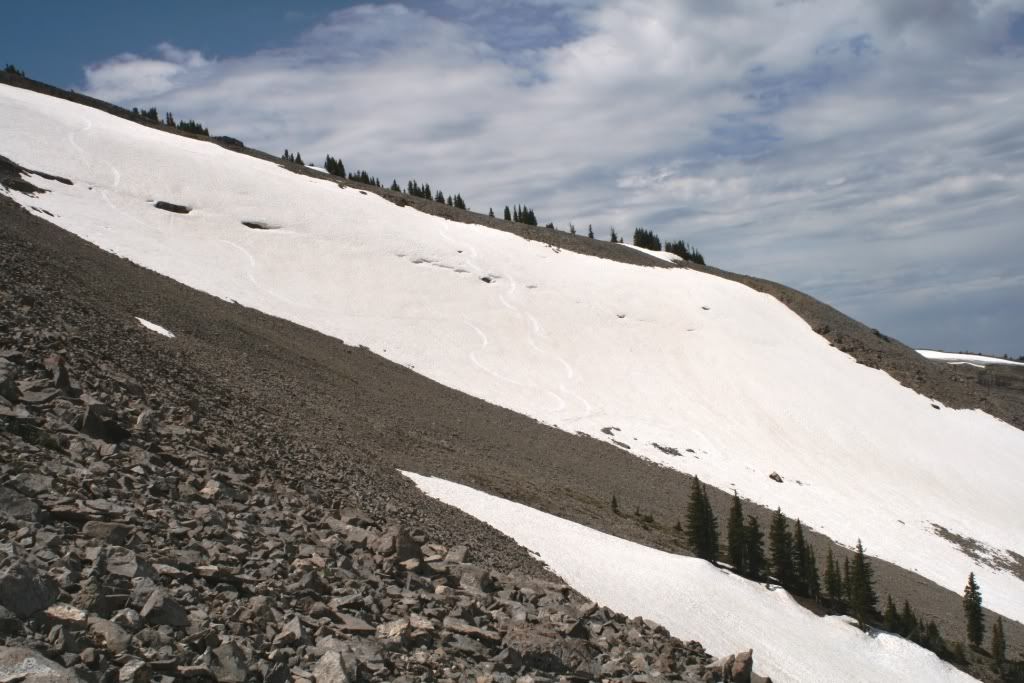 Hiking out:
My thanks to Strike! for coming along.  It was a pretty crappy-looking beginning that ended up just fine.
Edited by Bob Peters - 7/1/2009 at 10:07 pm GMT