I decided to take the Jeep out today and bring my skis along for the ride. I broke trail a few weeks ago so I knew I could easily get up into Montezuma Basin before I had to start hiking. The weather was perfect, a little hot at the bottom but at the top having ski pants and a long sleeve base layer under a t-shirt was perfect. The snow was well summer snow slushy. For skiing in the end of June can you really complain? I also brought my dog Molly along this would be her first ski trip. She did awesome to a her a few turns to figure out what was going on then had no problem keeping a nice consistent pace as we descended. Now onto the pics.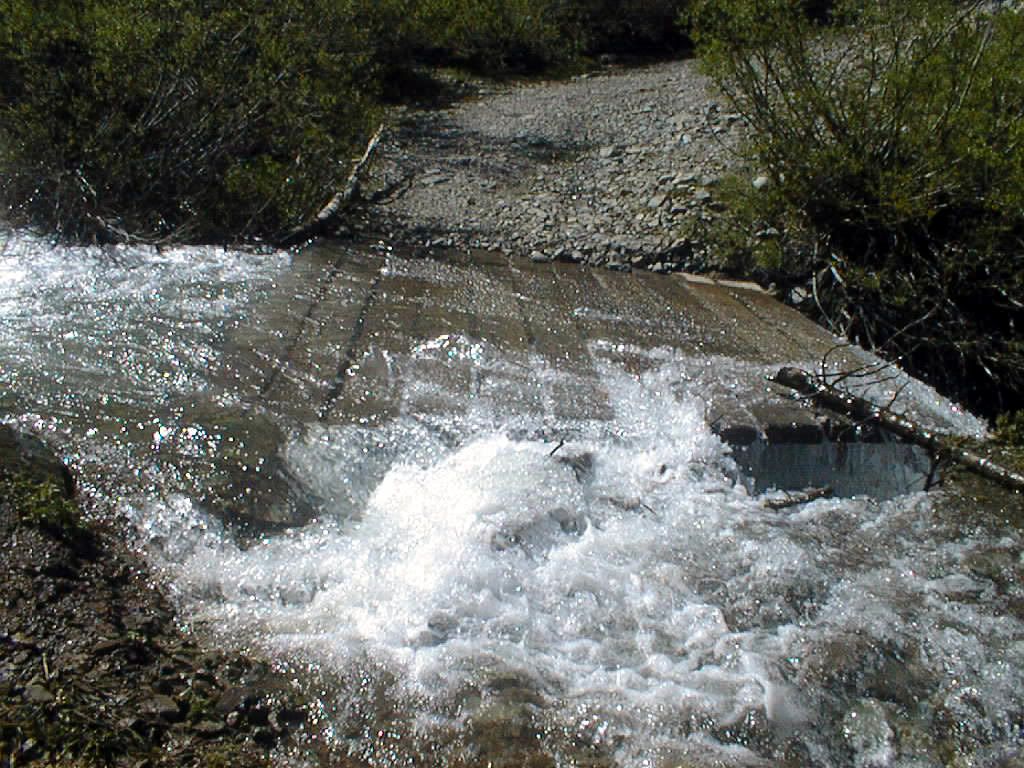 The usually uneventful drive up had one interesting thing today. This bridge had about a 2-3' gully that needed crossed before getting onto the bridge. my biggest concern was traction on the wet wood and getting pushed sideways. The way up the rear tires slide for a instant than stopped. The way down this bridge posed no problems.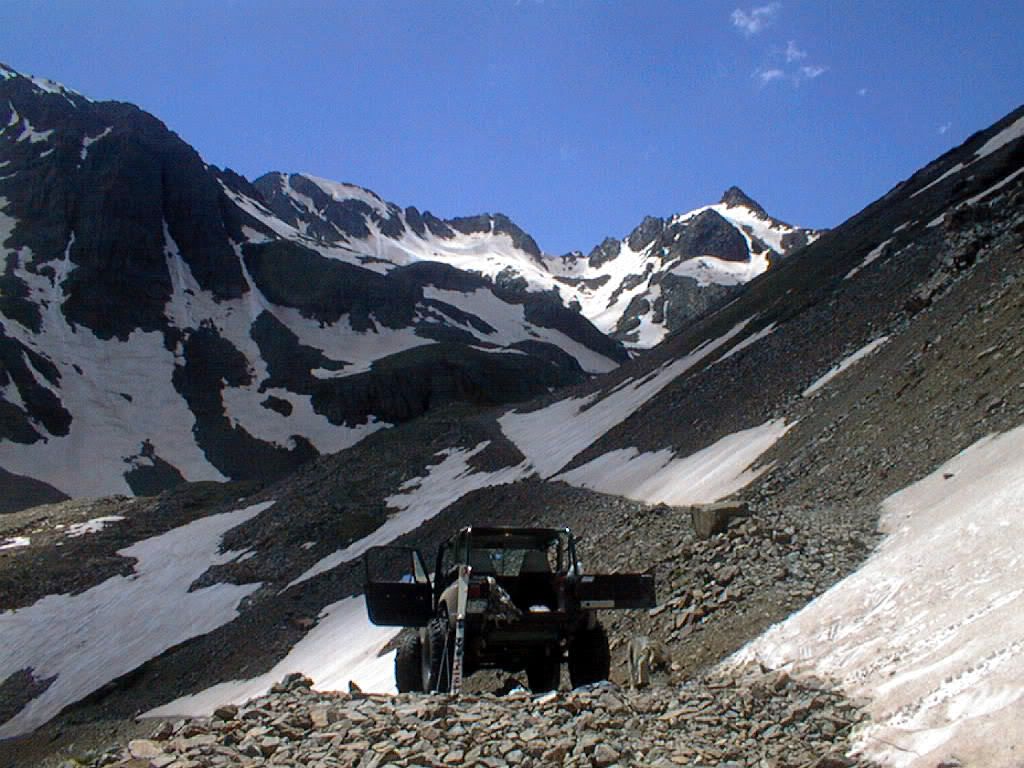 End of the road time to gear up and start hiking.
Lots of snow to ski on. You can see three skiers traversing the hill on there way down from the summit.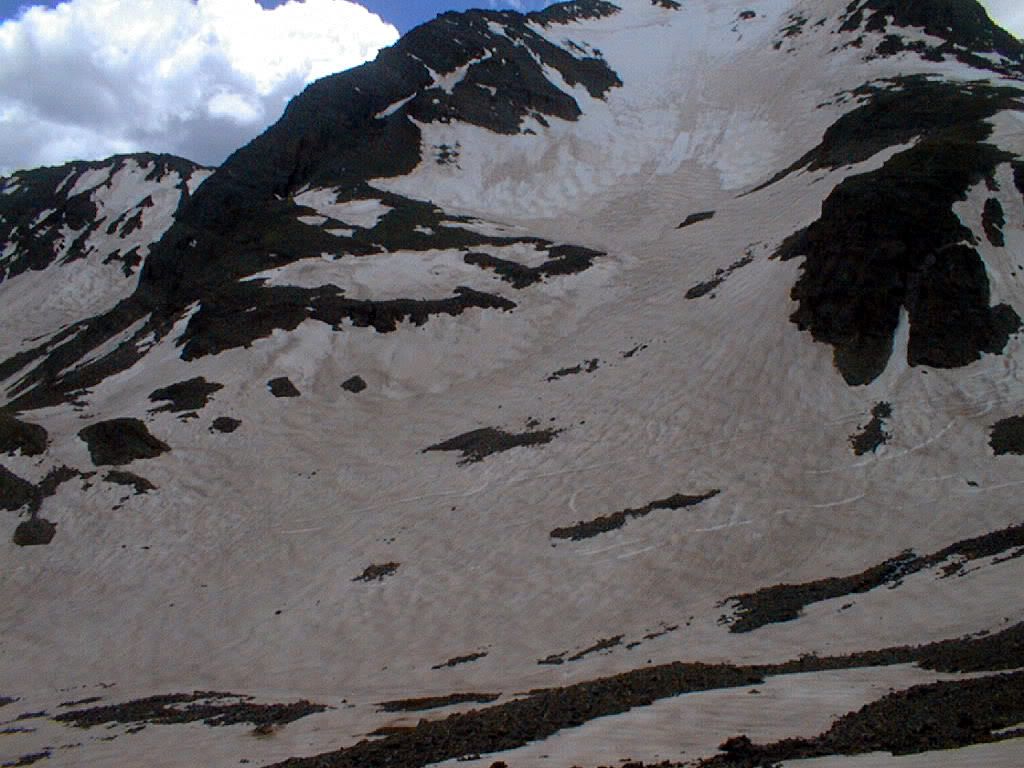 This is the slope I picked to ski down.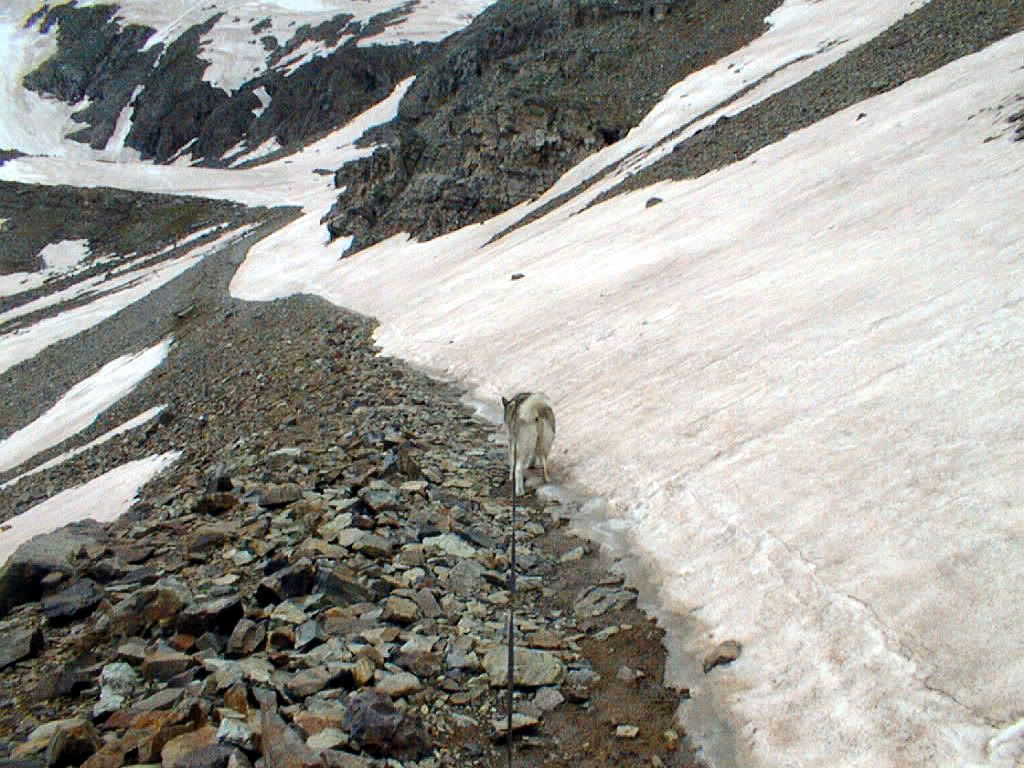 Molly pulling making the hike up easier. I think I might hike to slow for her.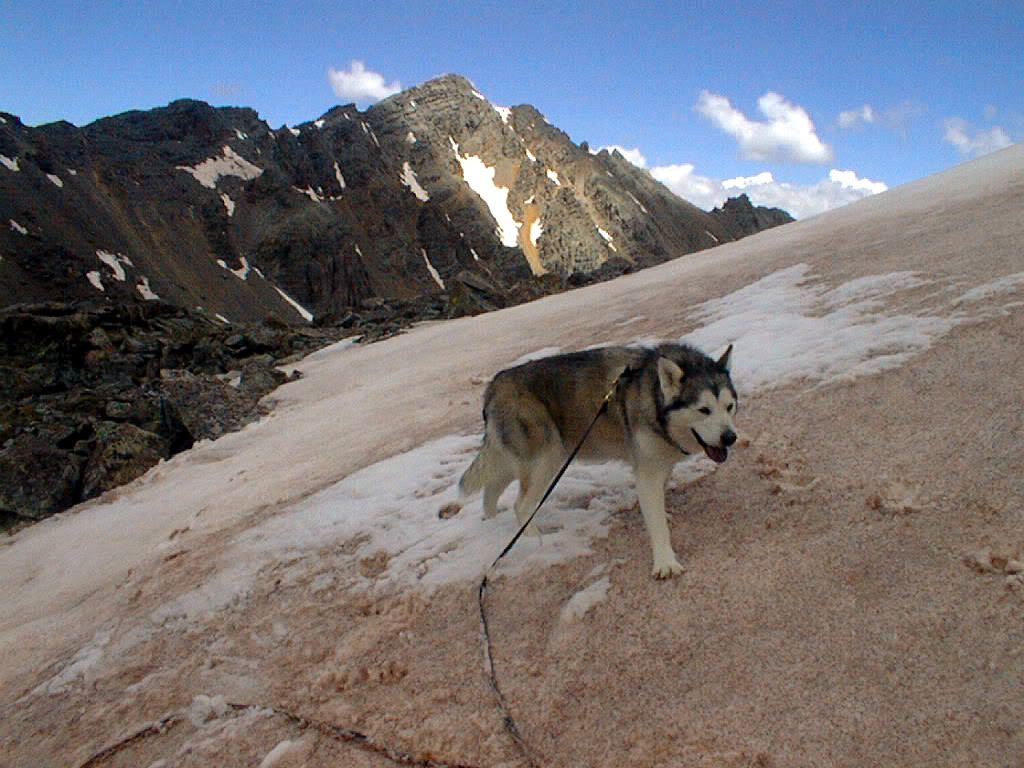 Molly's energy level multiplies when she gets into the snow.
The view from where I started the trip down.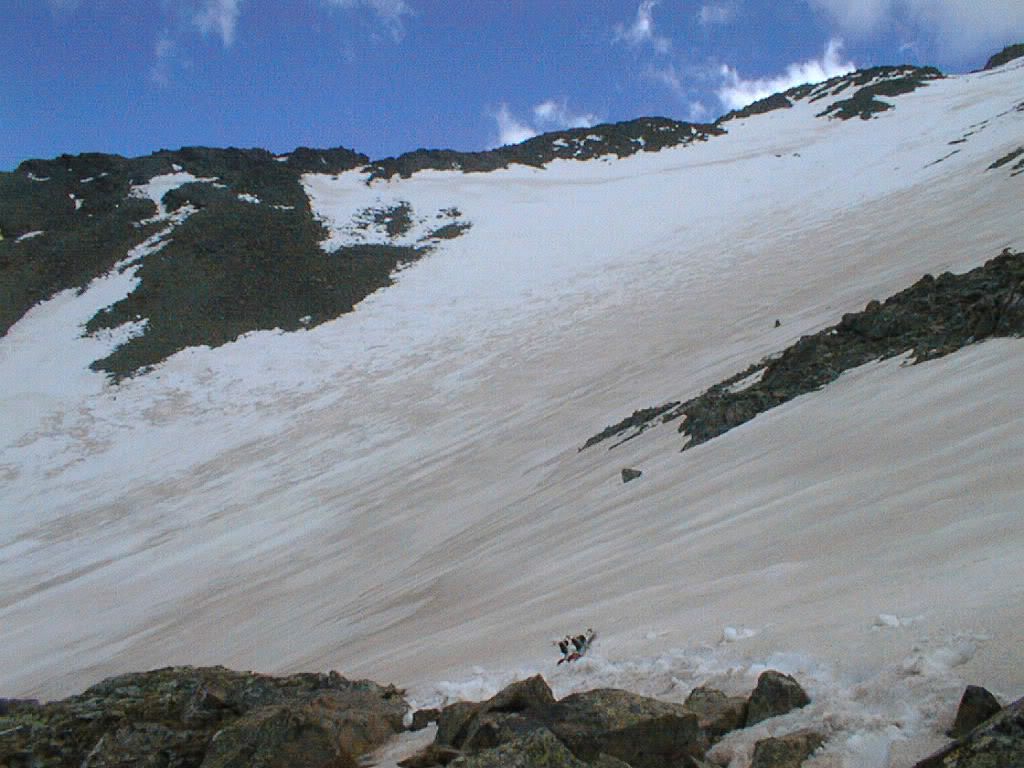 The slope has a decent pitch to it.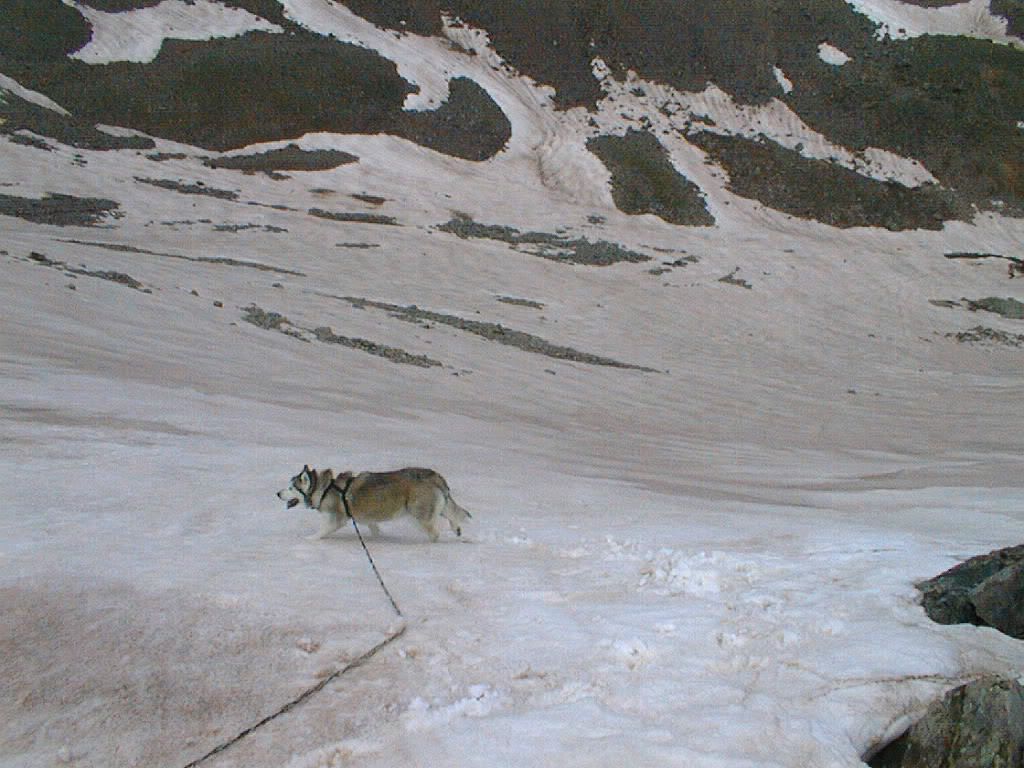 About halfway down. The skiing was great.
At the bottom looking back at my tracks.