ANDY CAMPBELL'S "DIE LIVING 13" APPARREL IS HERE!

As part of the effort to keep Andy doing his thing as the mayor of Gnarnia, I've been working hard with several mags, Andy and Theshirtprinter.com to put together a clothing line for all of you who want to show your support and own some sweet clothing too. Below you will find the link to the online order form, and there are a few things that you should know...

http://www.theshirtprinter.com/grouporders/index.cfm?gtag=ac

First and foremost: ANDY GETS ALL PROFITS FROM THESE SHIRTS!!!!!! I don't make a penny, that would just be bad karma. Even the shirt printer has bent over backwards and given us phenomenal deals (we should be getting shitty rag shirts and two-color printing for what this is costing!) to maximize Andy's benefit.

ALL these garments are the best materials possible. T-shirts, hoodies and long sleeves are BOMBER- heavy/thick blends, all preshrunk with heavy stitching and with the best five-step screen printing techniques. I assure you, no expense has been spared in making sure that the color saturation, fades and materials are the best they can be. The lettering looks legit rusty in person, it's so cool! There's clearly reds, oranges and yellows faded throughout and it's all over a white underlay for strong, bright colors- the shirt guys did a fantastic job with emphasis on durability. I made damn sure they would hold up to the abuse the mags would inevitably dish out. I've washed mine about ten times and it hasn't shrunk, faded or begun to decay whatsoever. I'm sure Pat will chime in on how kick ass his is at some point. Below are a few pics of the shirt. (please don't mind the hideous freakshow in the pics) The close up of the shirt was the best I could manage- inside= too much flash, outside= just ok, but still does the color contrast no justice.  At the top of the back of the shirt, the desgn is the PMGear logo and "TheAndyCampbell.com" is right under it in case you were wondering.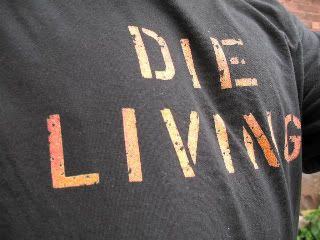 FREE SHIPPING IS INCLUDED WITH PURCHASE PRICE! We wanted to avoid the "ticketmaster scenario" in telling you the shirt is $25, then whacking you with delivery charges... Not cool. The purchase price will get it to your door. I'm not sure about you canuckistanians, but I will ask just to be sure.

Ordering process: In an attempt to raise the most money possible for Andy, the shirt printer has put forth the following program: This online order form will stay open for two weeks, allowing everyone who wants something to order it and accumulating an overall production count during this timeframe. At the end of this time they will tally all orders, do a production run and deliver all shirts as ordered. This is happening for a good reason: The more shirts we sell in each production run, the better a deal Andy gets on them (cheaper in bulk) and therefore he gets a better profit percentage. As it stands, if we only sold a hundred shirts Andy would get approx $10 per shirt but I know we can do waaaaaay better than that. After the initial production run, there will still be the opportunity to buy them, but I urge people to by now as it will benefit Andy the most. This is really the only reason to do it this way, I know you want your shirts now but believe me: the wait is well worth it.  Also, upon ordering, your printable confirmation has Eric's (the t-shirt guy) contact information- send him an email if your billing address is different from your shipping address, need tall sizing, or have any questions- he' a real pro and I have an immense amount of confidence in his abilities and professionalism. 

That's pretty much it! So buy one of each for yourself (I am!). Buy them as gifts for others. Hell, buy multiple as backups for when they do someday self-destruct. Please feel free to distribute the order form link to any & all people that you feel would be interested- I'm working soooo hard to try and get this as far out there as I can to reach the biggest group humanly possible- so send it around the office. Myspace, Facebook and Twitter it if you have the time. Thank you in advance for anything you can do to spread the word, it's appreciated more than you could know! Most of all, buy them to keep this guy in the air and in the mountains...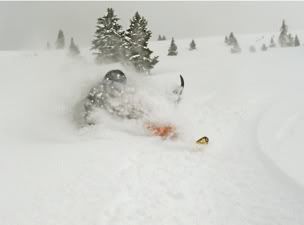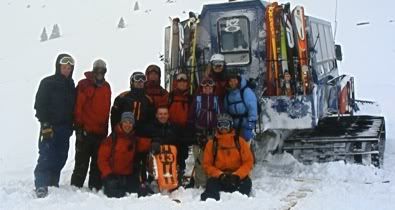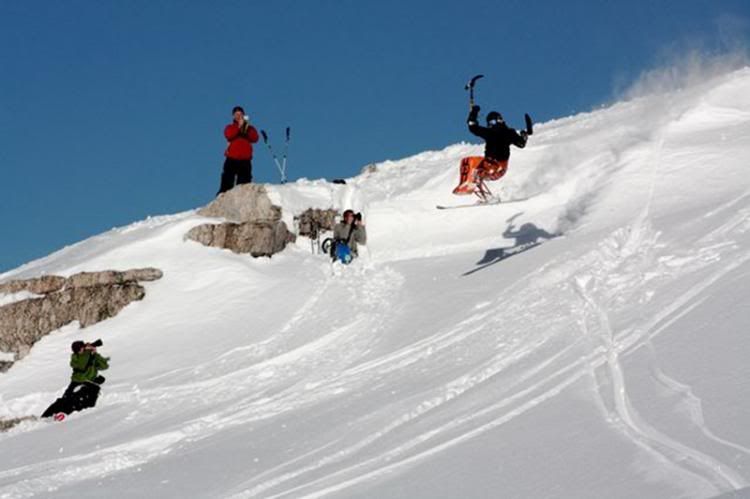 Special thanks to Splat, Soho, Eric at Theshirtprinter.com, and all the other mags who have worked hard on the sticker and donation projects in the past. You guys rock



To anyone who may want "Die Living 13" stickers, 'Making a Pizza' (on TGR) says "I still have quite a few die living stickers hanging around, if you wanted to order some all you have to do is donate to the andyfund paypal account (sales@pmgear.com) then PM me your address for mailing." so don't forget about those, either.  (To Epic users, if you want stickers, PM me- I'm sure we can figure something out.)
IN CLOSING- PLEASE FORWARD THIS ORDER FORM TO ANYONE YOU THINK WILL CHECK IT OUT!!!  WE HAVE BEEN WORKING VERY HARD TO MAKE THIS HAPPEN BUT WE NEED YOUR HELP TO MAKE IT WORK!!
Edited by Do Work - 6/23/2009 at 11:53 pm GMT