It wasn't quite summer solstice day but it was close.
Yesterday morning there was a three-hour break in our near-constant rainfall in Jackson Hole this month.  I decided on Friday that if I was ever going to get some June skiing done, I'd better take advantage of the hole in the clouds when I could.
Normally, I can't get anybody to go on these excursions but this time two different friends decided to come along.  Natasha is a boarder and Dave is a skier/racer and neither one had ever skied here during the summer.  When I called each of them, they said they would show up.  I've heard THAT plenty of times before over the years, but both of them actually appeared in the parking lot at the prescribed time.
We rode up the 9:00am tram and by the time we got to the summit there were already threatening clouds out to the west.  We decided to ski the best shot nearest the tram summit - a nice little line through a rock band and down into Cardiac Bowl.  For any of you who have skied Cody Bowl, Cardiac is the one directly on your right as you start the boot climb up to Cody.  Our line was about 800 vertical and the top portion through a little chokepoint is about 40 degrees.
By the time we got our skis on, a huge black cloud was pouring over Cody Peak and I figured we would be hiking back up in the rain.  Nevertheless, we got after it and started down.
For some reason, my camera didn't want to turn on as Dave was coming through the chokepoint so no early photos of him, but here's Natasha setting up for the narrow spot.  It doesn't look that narrow here but it's only about twenty feet wide: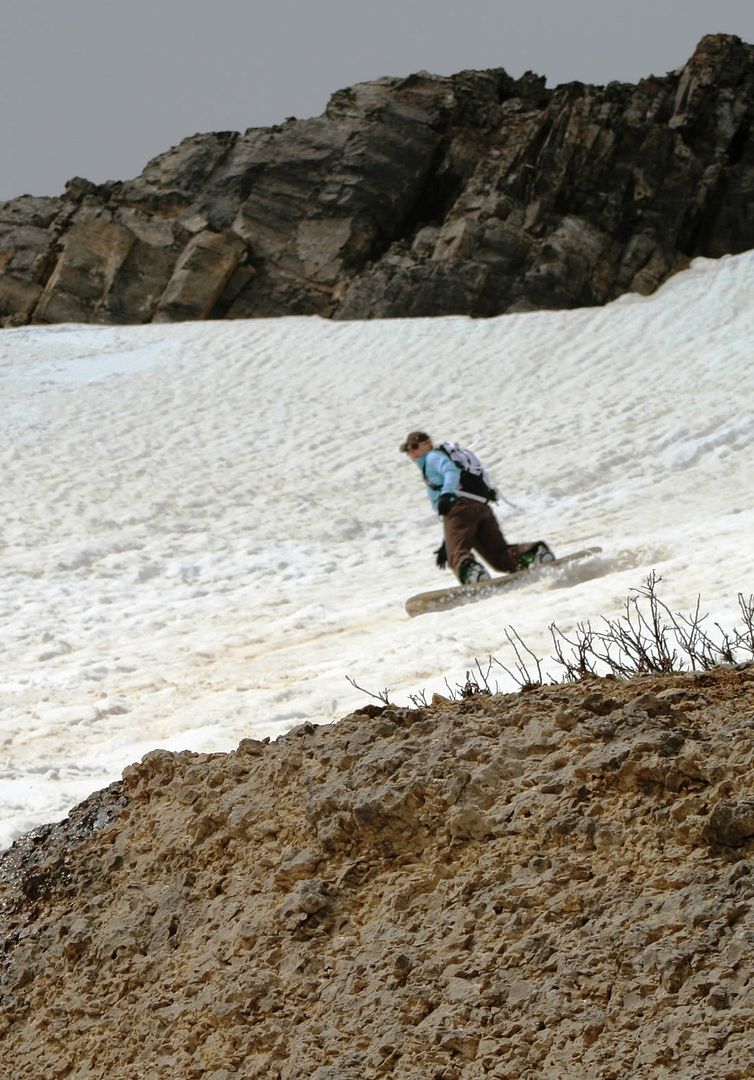 In this one, she's blown through the chokepoint:
Here's Dave out in the main part of Cardiac: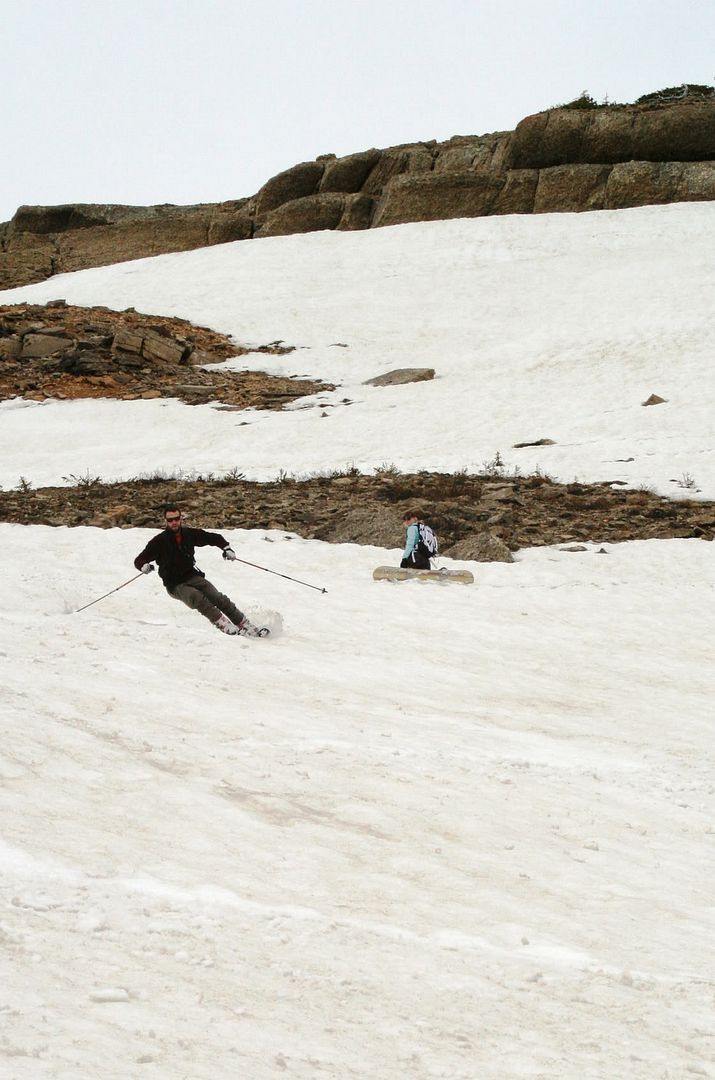 And again a little further down showing his ski-racing background: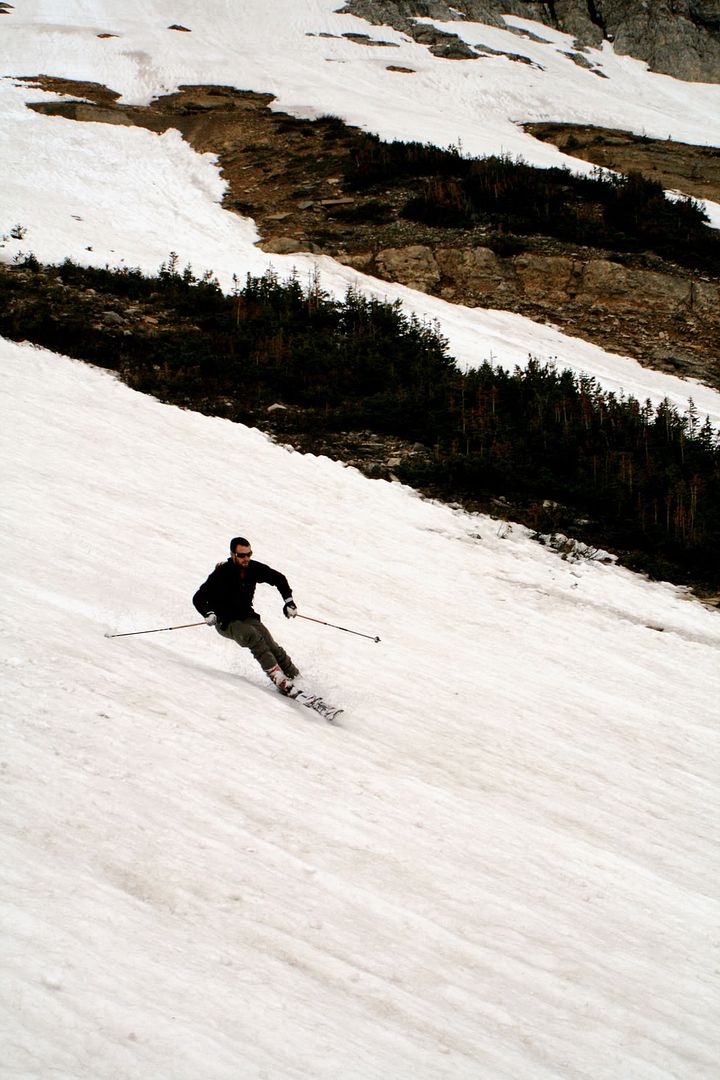 Natasha: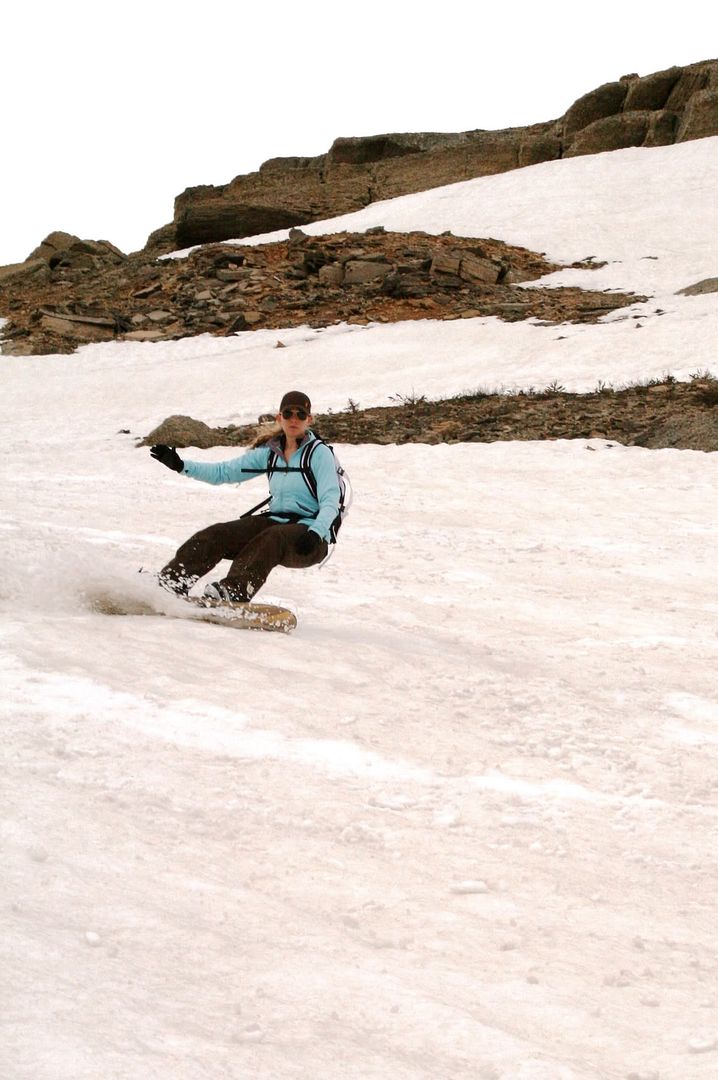 Still going: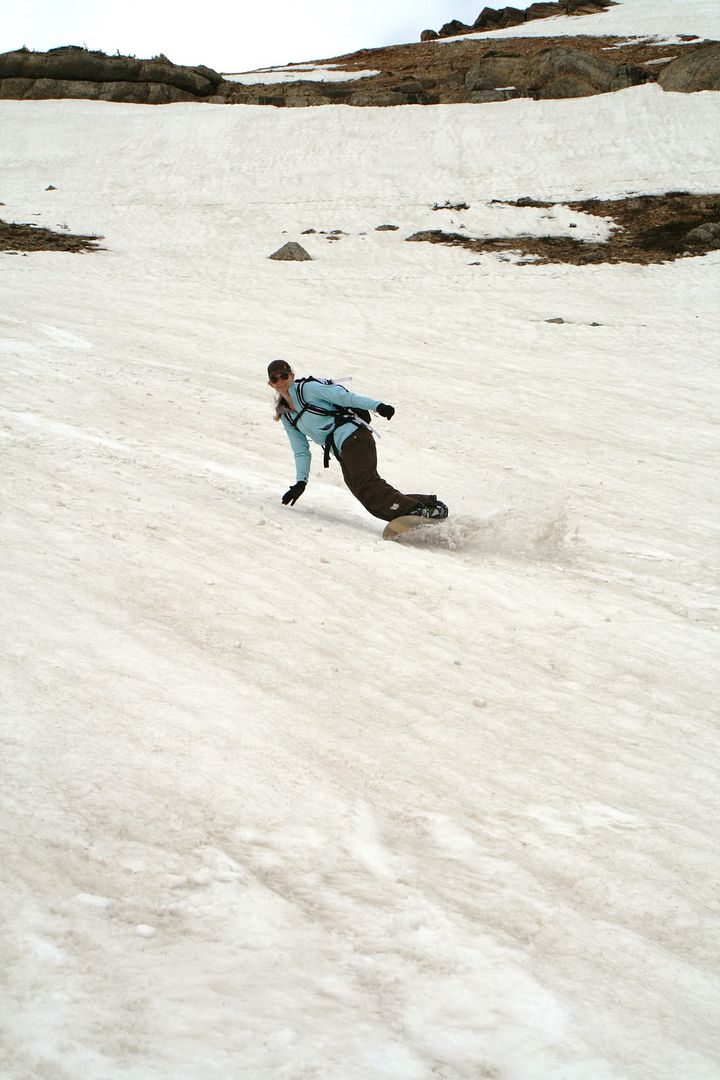 Both of them in the lower bowl:
And unfortunately, what goes down must boot back up: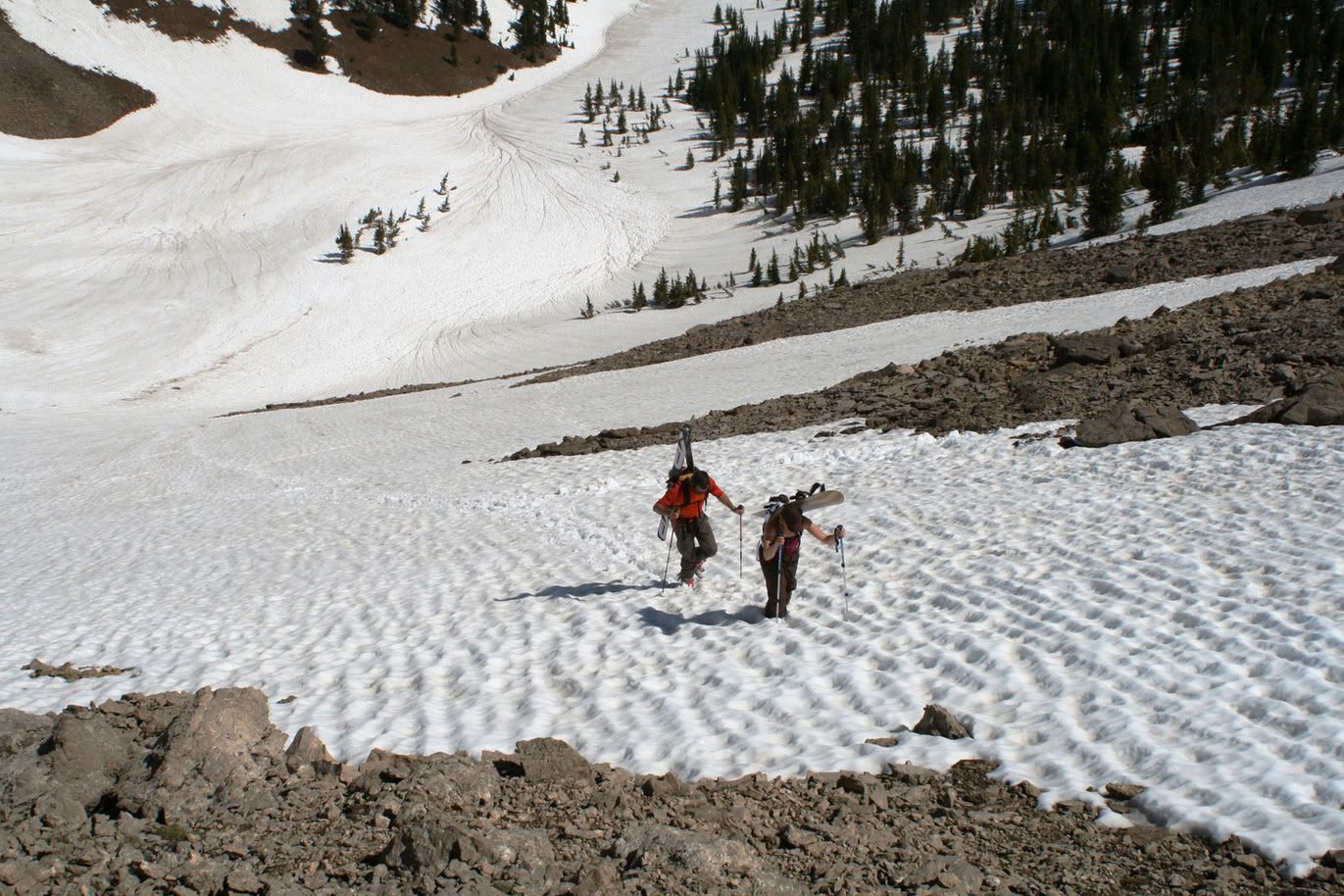 Topping out: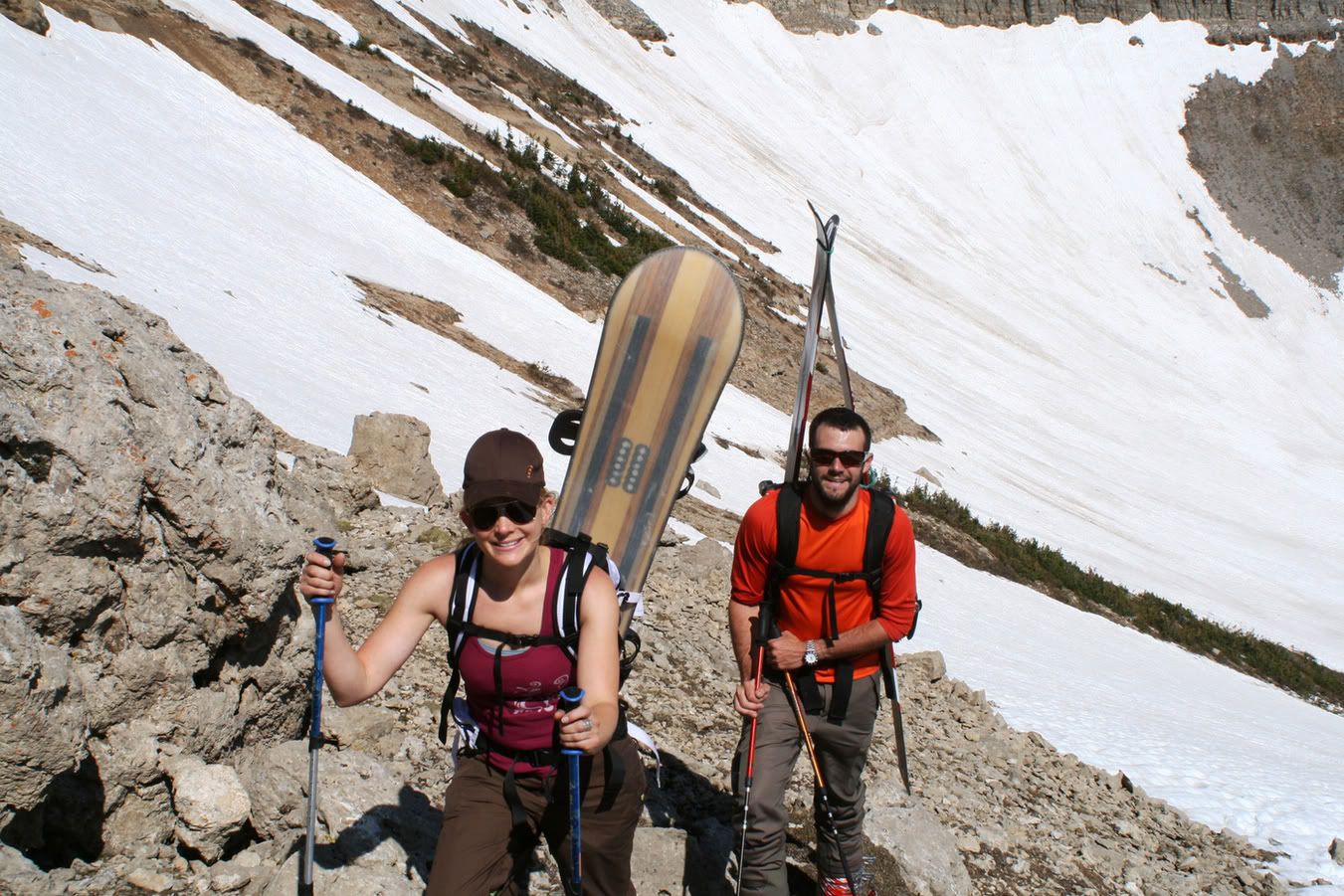 Even though the sun was out as we reached the top of Cardiac, there were big black clouds coming.  We beat a hasty retreat back to the top of the tram and rode down.  An hour later, it was pouring rain again with thunder and lightning.
We made good use of the short break in the weather.
Bob Peters
Jackson Hole, WY  North40 Realty
Me on twitter - http://twitter.com/bobpetersjh