We went on a ride Sunday to check out Jackson Hole's latest bike path.  Grand Teton National Park just opened a brand new pathway from the main park Visitor Center at Moose to the south shore of Jenny Lake.  This portion of the path is only eight miles long, but it's just the first phase of a project that will open another 35 miles and potentiall connect the town of Jackson with Teton Park via a continuous bike path.
It is SO cool to be able to ride a bike right at the base of the huge peaks of the Tetons without having to worry about being run over by RV's or drunk drivers.  Here are some of the views from the new path:
Grand Teton in the background: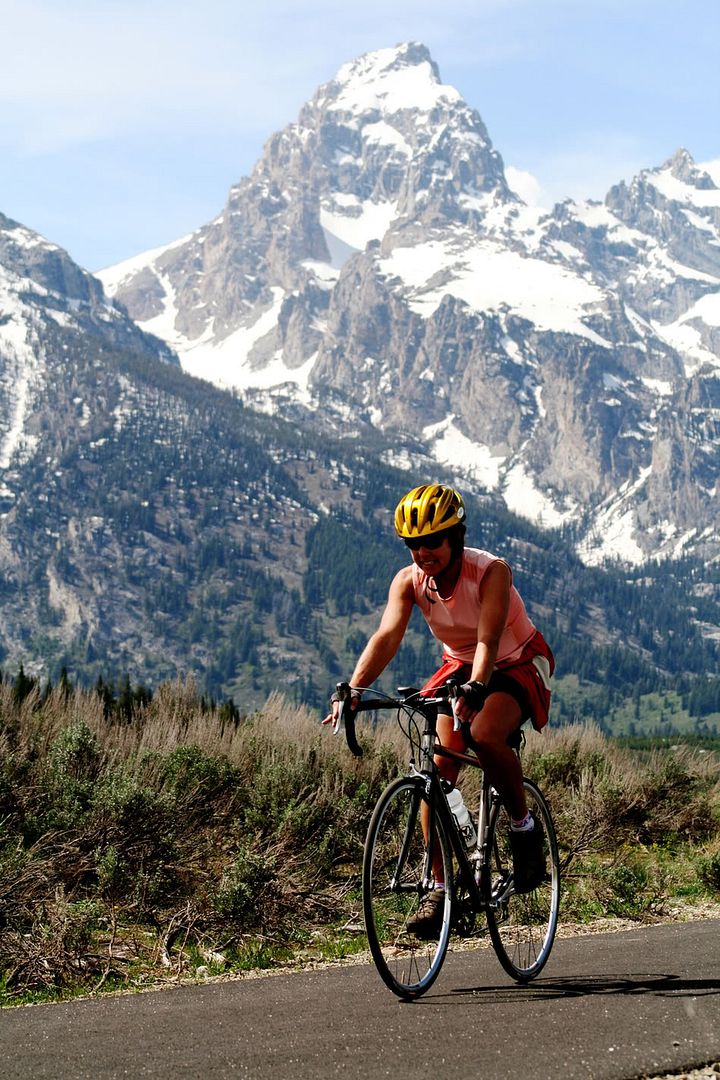 Teewinot peak behind (site of a near-future ski trip
):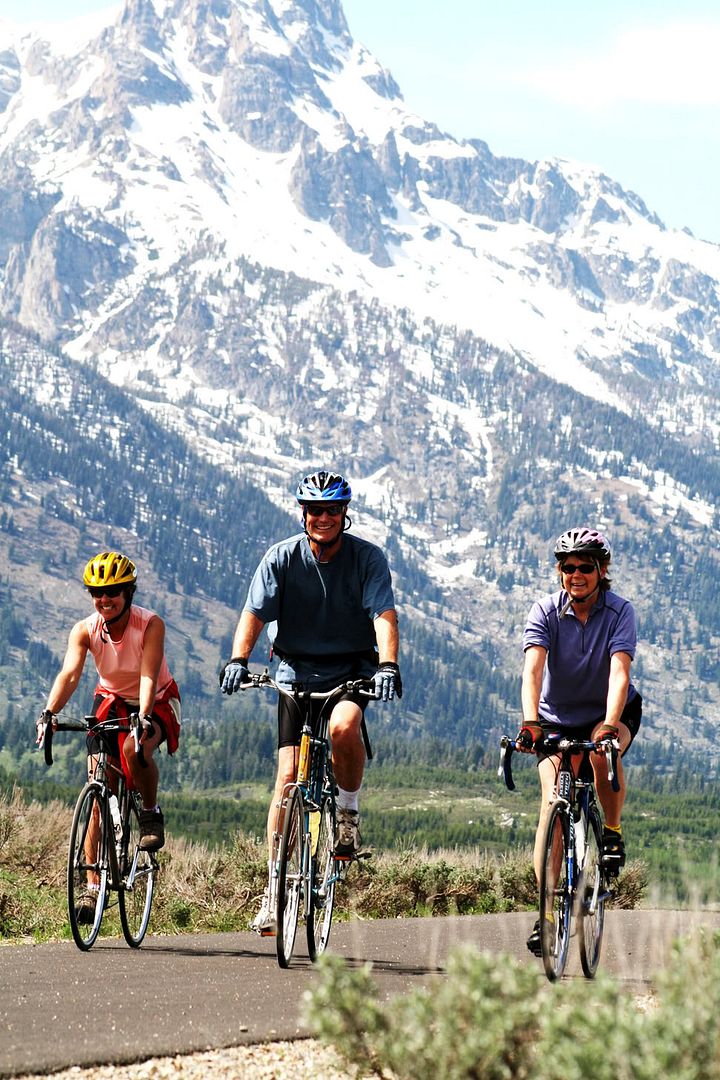 Bridge over Cottonwood Creek: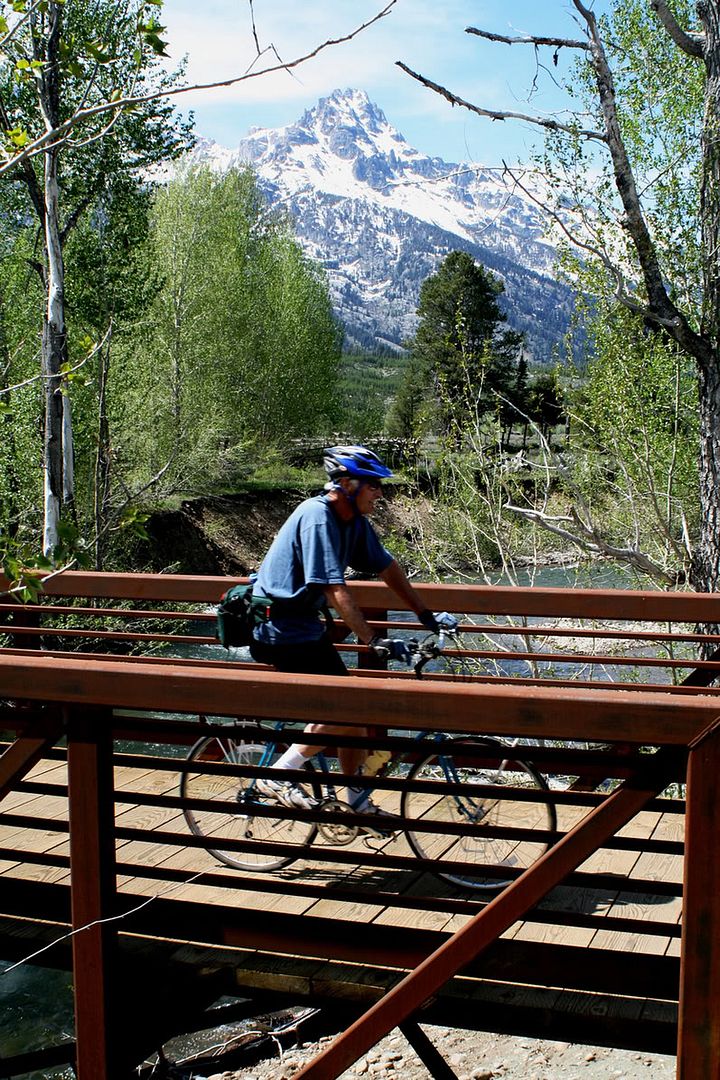 The saga of this path is a long and tortuous one, unlike the path itself.  It was actually very controversial, with the management of the Park being reluctantly dragged into building the path.  There were (and still are, I suppose) concerns expressed that the path, which parallels the main interior park highway, might disrupt elk migrations.  Another potential problem involves some belief that bears might decide that bikers look like leisurely-running dinner.  We saw lots of elk on both sides of the path but we didn't see any bears.
Anyway, the path is absolutely fantastic.  Cruising along in the shadow of the Tetons is amazing.  I can't wait until more of the pathway is ready for use.  Best of all, if you choose to you can finish your ride at Dornan's in Moose, which has unquestionably one of the finest decks anywhere to sit outside and enjoy a beer while rehashing the day's skiing or hiking or climbing - or BIKING - adventures.
Picture yourself here:
Bob Peters
Jackson Hole, WY  North40 Realty
Me on twitter - http://twitter.com/bobpetersjh
Edited by Bob Peters - 6/22/2009 at 06:28 pm GMT