Actually, there wasn't a huge amount of "skiing" involved if you define skiing as actually going downhill and making turns.  Today's trip consisted of a whole lot of hiking up and traversing (up or down) rather than traditional skiing.
For years, I've looked at a small peak near Teton Pass but I've never actually gone there.  It sits up above a very popular summer hiking destination called (appropriately enough) Ski Lake.  It's a fairly involved tour to get to it, but I decided last night that this morning would be the day to go.
The next two photos outline the route.  The first photo is the southern end of the journey and the second one is the northern end.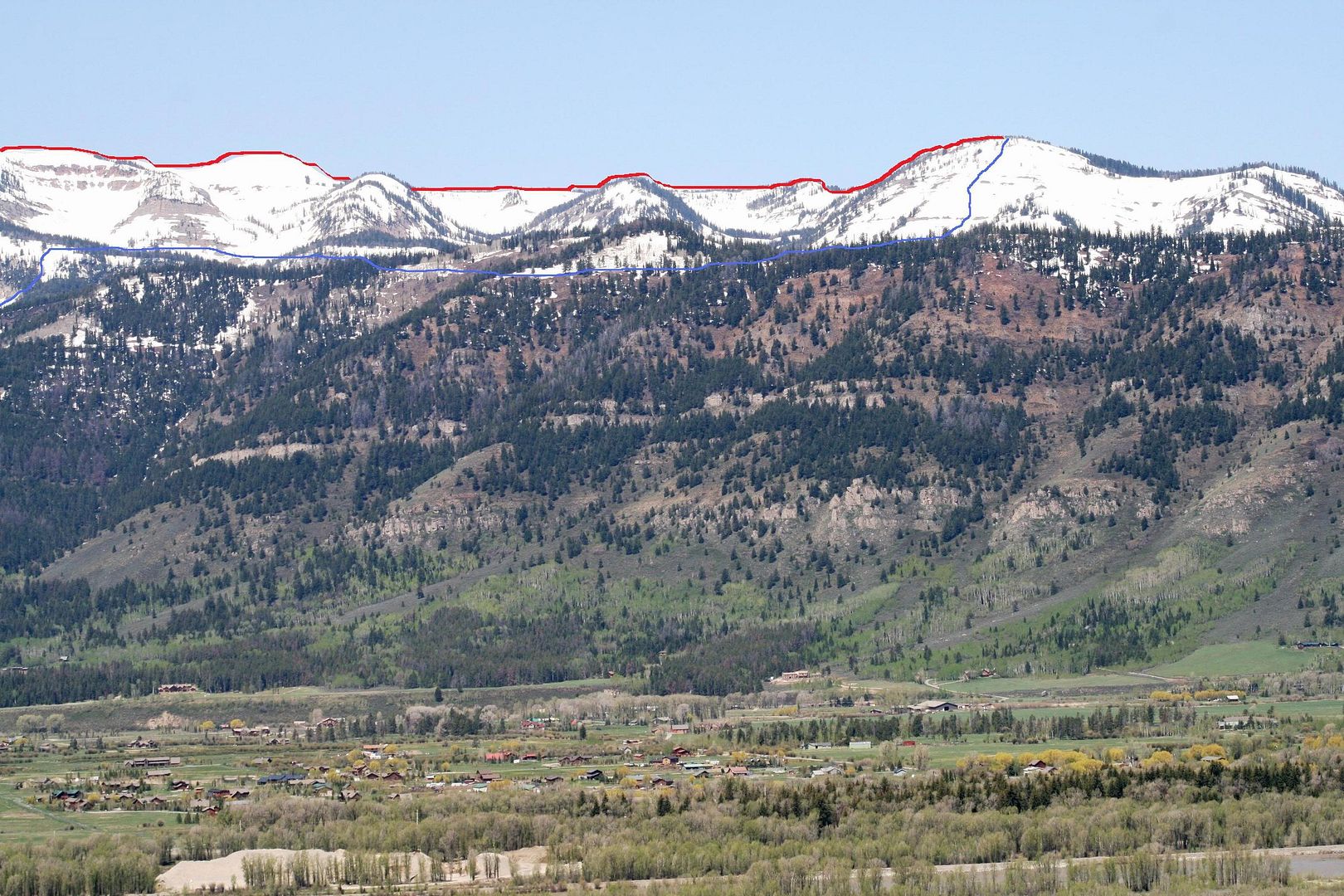 The route starts at Teton Pass, climbs up Glory Peak, does a rolling traverse along the top of the Teton Crest until reaching an east-west sub-ridge that EVENTUALLY leads to the little peaklet I wanted to ski.
Here's a view from the crest of the main ridge that shows where I'm eventually headed.  The prominent nose just above the center of this photo is where I want to go and then I'll ski down the slope on the right side of that.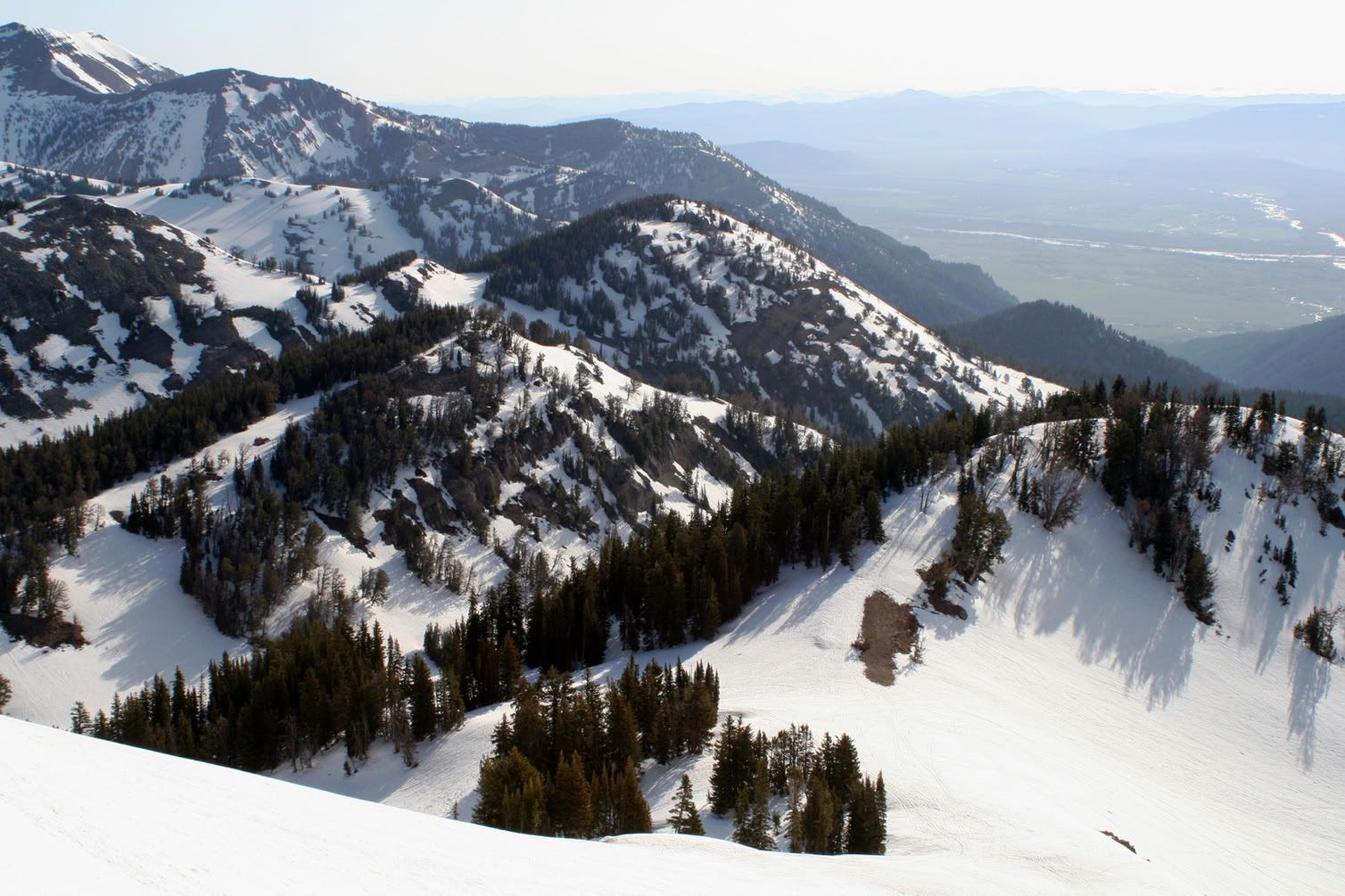 Here's the obligatory shot of my skis on top of the Great White Hump with the Grand Teton in the far background.  The rocky ridge directly to the right of my bindings is the ridgeline I followed east to get to my destination: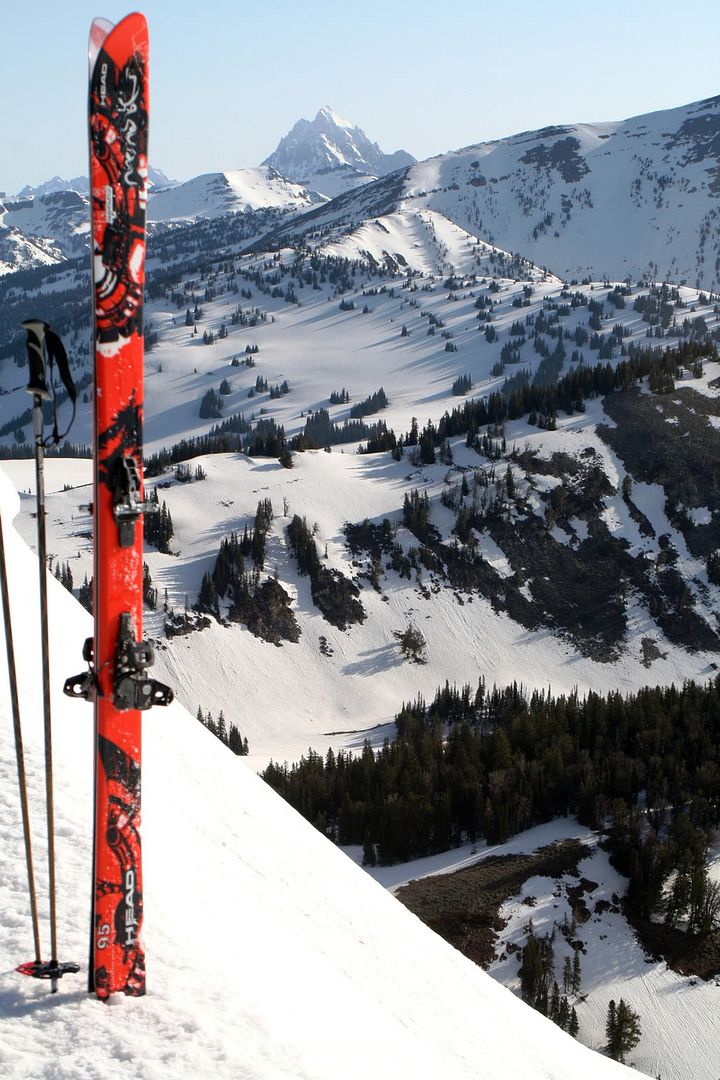 What I didn't know because I'd never gone there is that one of the little peaklets I had to traverse to finally arrive at my target was a bit more substantial than it looked from a couple of miles away.  It turned out that I had to climb up the backside of this little summit and then I skied down the small couloir on the left center of the summit: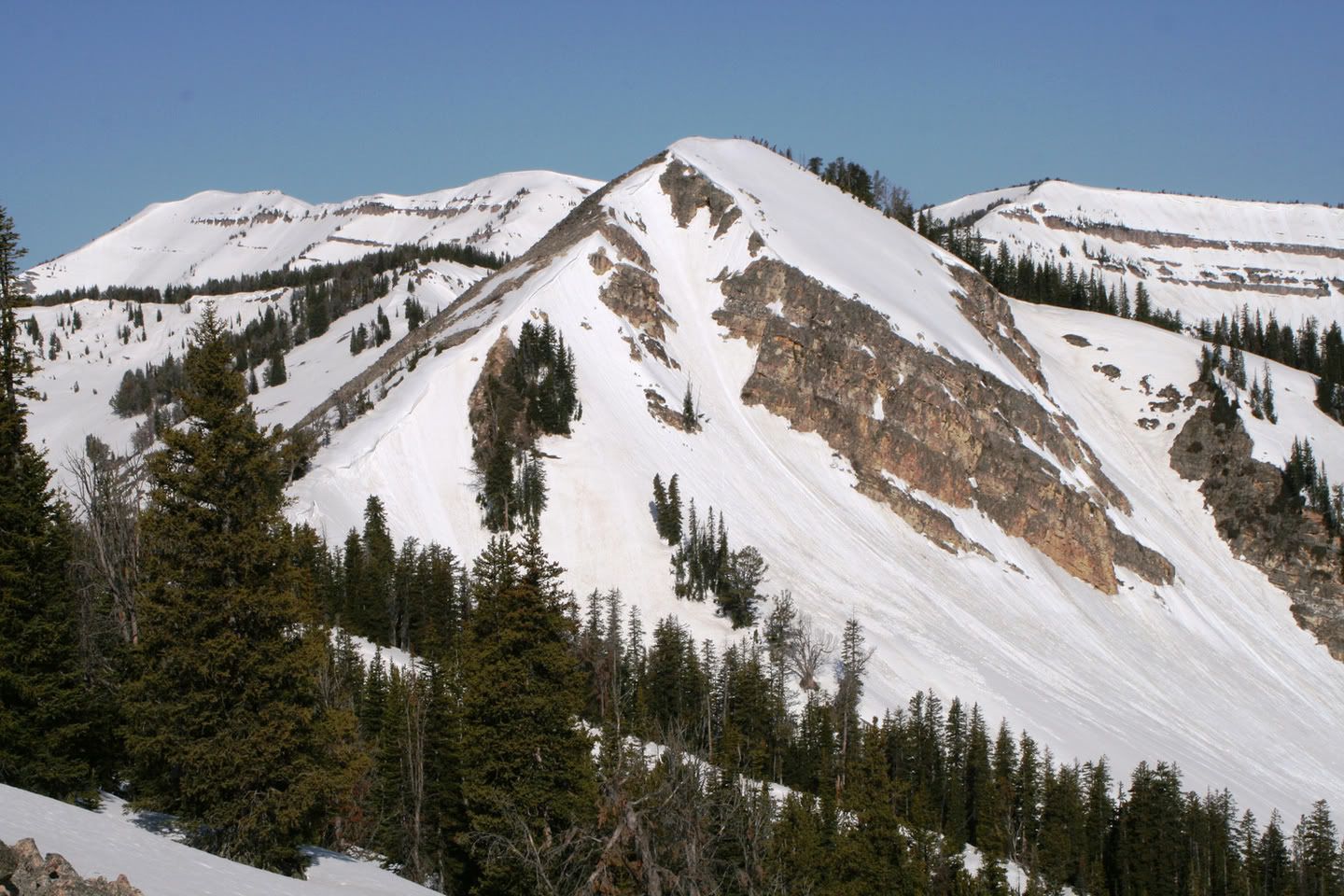 So finally, after two and a half hours of booting, skiing, skinning, and scrambling, I arrived at the top of my snowfield.  It was about 9:00am and it turned out that the timing was perfect because the snow was just starting to soften.  I skied this snowfield (apologies for the blurry image - it was taken with a long telephoto with no tripod from about five miles away):
I then slogged my way back to the highway where Ruthie picked me up and took me back to my car at the pass.  Whew!
On the way home, I saw this group of horses grazing in a pretty pasture: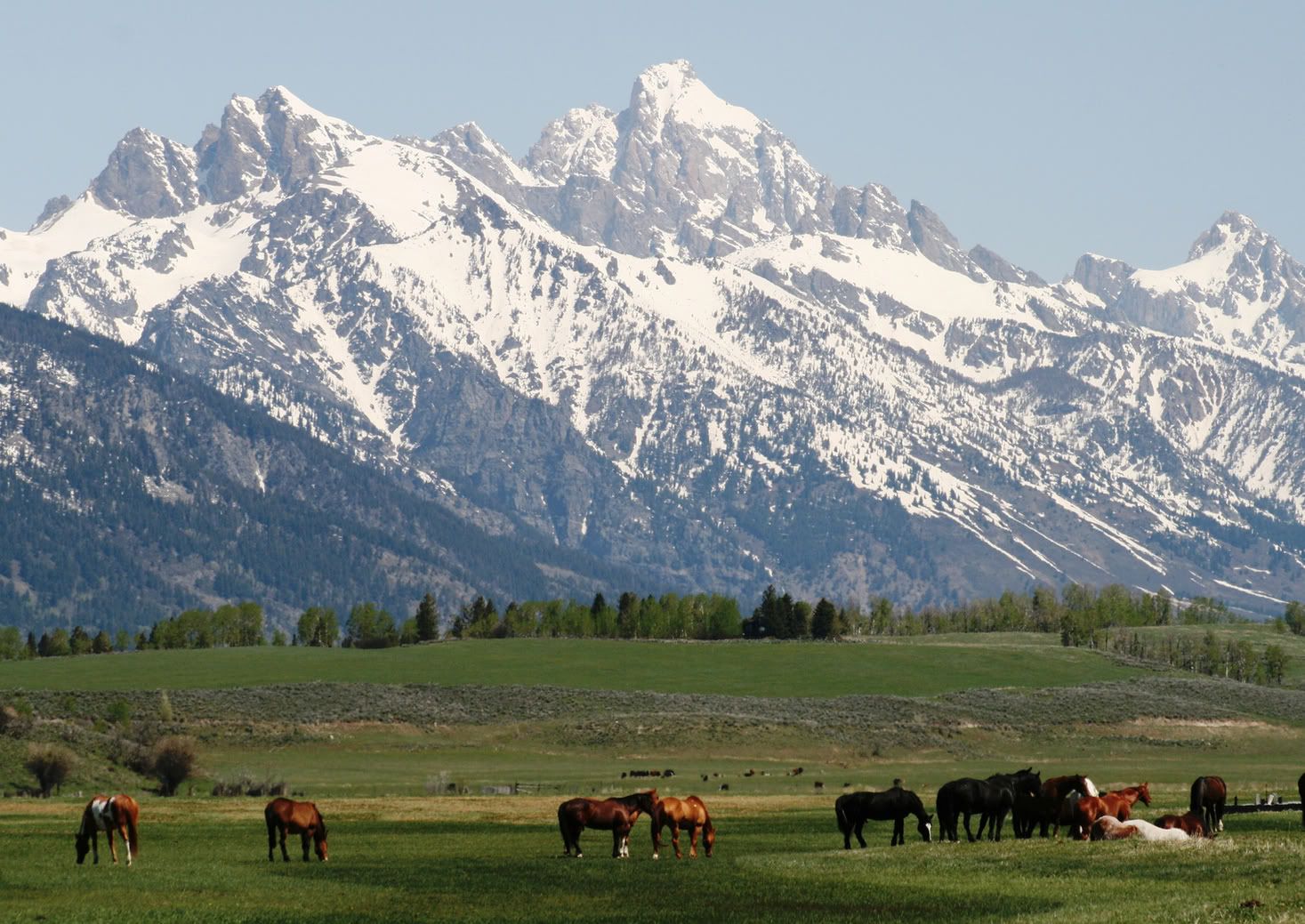 The whole trip really wasn't much as a skiing excursion, but I finally got to see some terrain that I've always wanted to visit.  Mission accomplished.
Bob Peters
Jackson Hole, WY  North40 Realty
Me on twitter - http://twitter.com/bobpetersjh