We hiked up inside the resort this past Sunday - mostly to get some exercise.  It was also a bit of a recon mission to check out the snow conditions prior to this Saturday's (May 23) summer opening of the aerial tram.  As it happened, the skiing up was OUTSTANDING:
Here's Ruthie and a friend checking out the possibilities as we skinned through Upper Amphitheater:
Here's what it looked like from above as we started skiing down: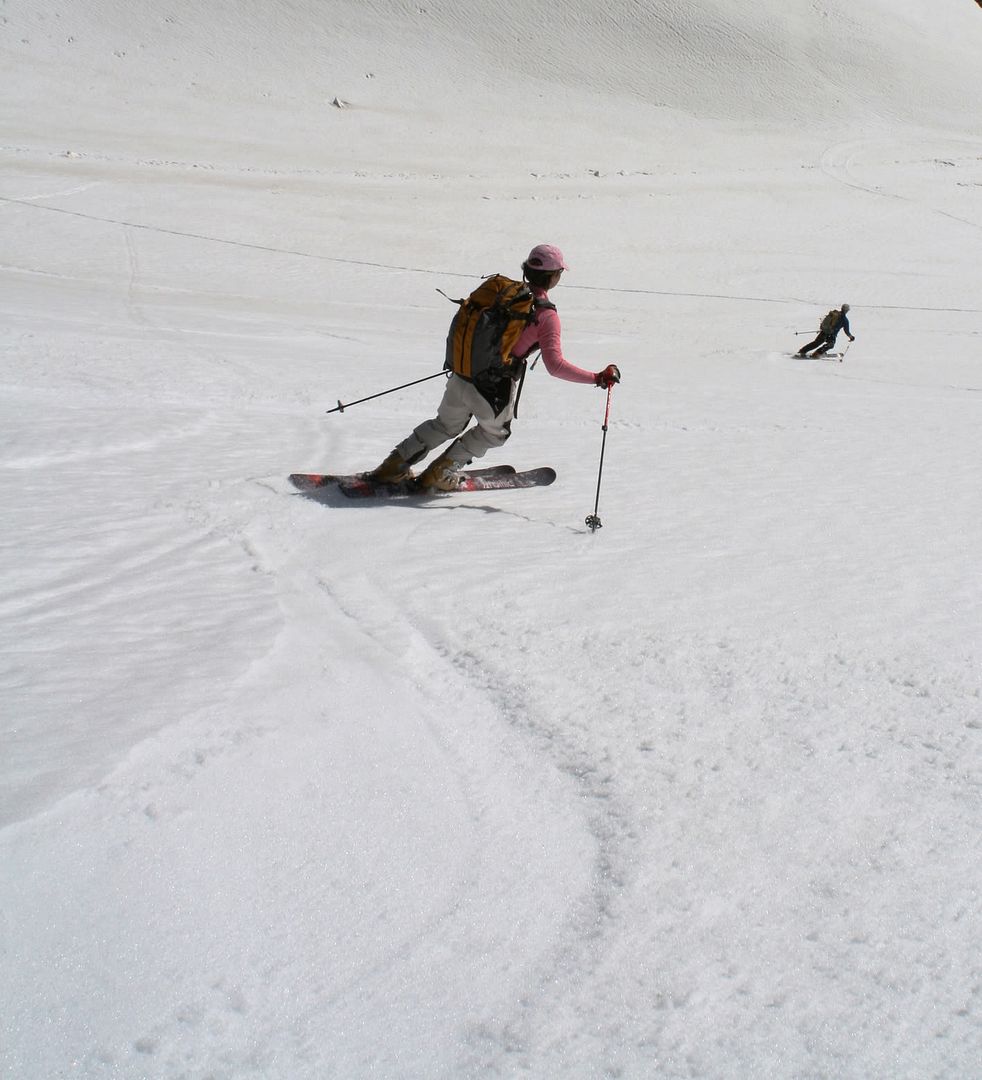 Three of the crew FORCED to put up with perfect corn on a sunny day amidst horribly crowded surroundings: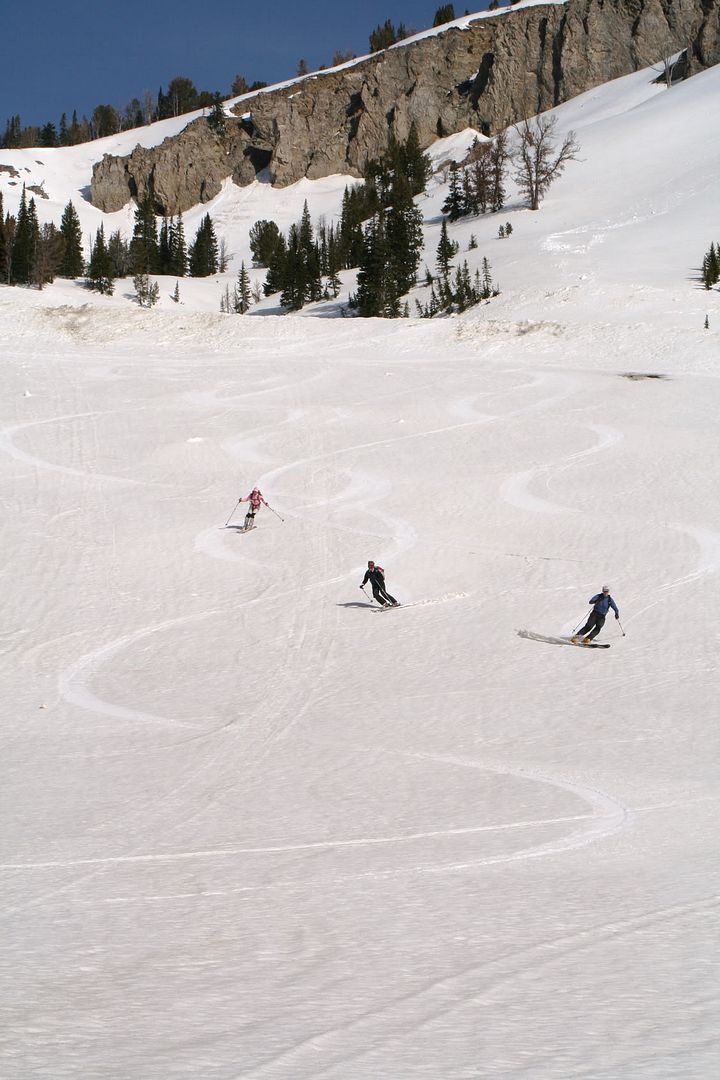 Bodhi was having fun, too:
And here's Ruthie navigating the JH version of the Khumbu ice fall where the grooming crew plowed out the road as it crosses Gros Ventre run: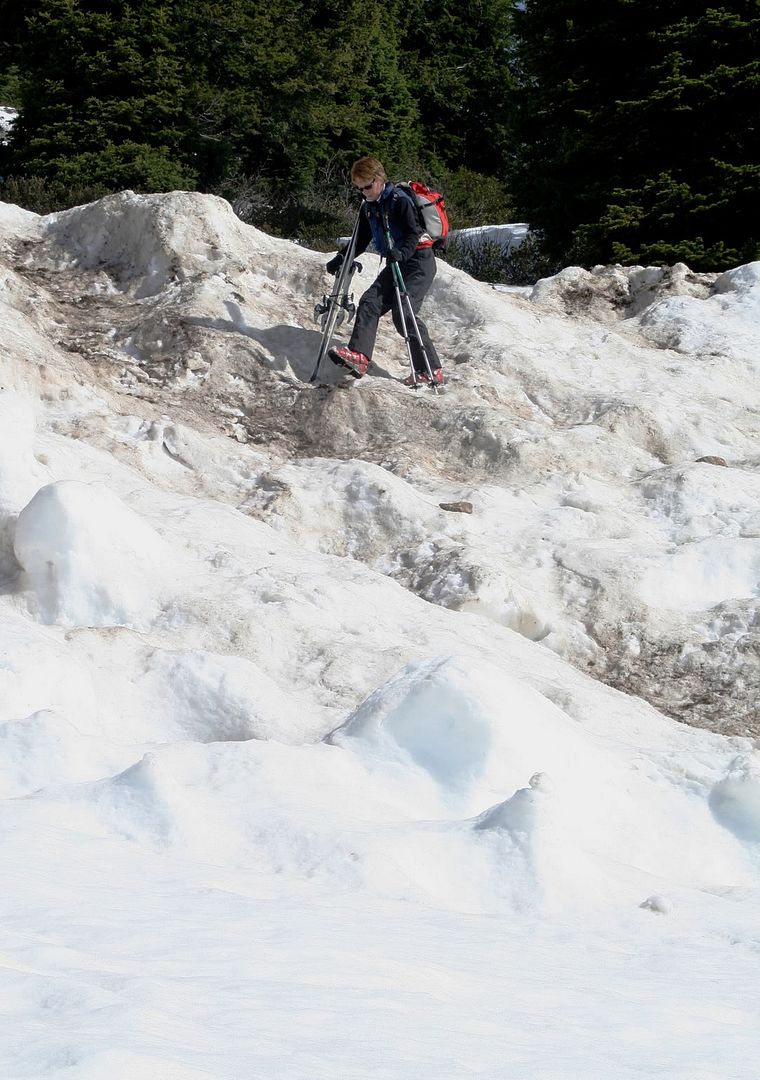 All of this makes for a very good omen for the opening of the tram this Saturday.  The ski corporation very kindly allows us to take skis up the tram once it opens for summer sightseeing trips.  We can then ski anywhere we want as long as it's not inbounds.  That means we can do a short traverse out to Cody Bowl or Granite Canyon, ski whatever looks good, and then hike back to the tram for a ride back down the mountain.
Conditions should be outstanding if the weather cooperates.
Bob Peters
Jackson Hole, WY  North40 Realty
Me on Twitter    http://twitter.com/bobpetersjh
Edited by Bob Peters - 5/21/2009 at 02:35 am GMT