rode the most technical trail I have ever ridden in my life yesteday. Rock gardens, logs, log piles, Rock rides skinnys, steeps up and down, off cambered turns, drops. You name it and it was here. its 30 miles of riding packed into 11 miles of Gnar.
(sorry for some of the cell phone pics)
at moraine this just about as easy the trail gets, and trust me when I say this, this is like all of these pictures dont do this place justice.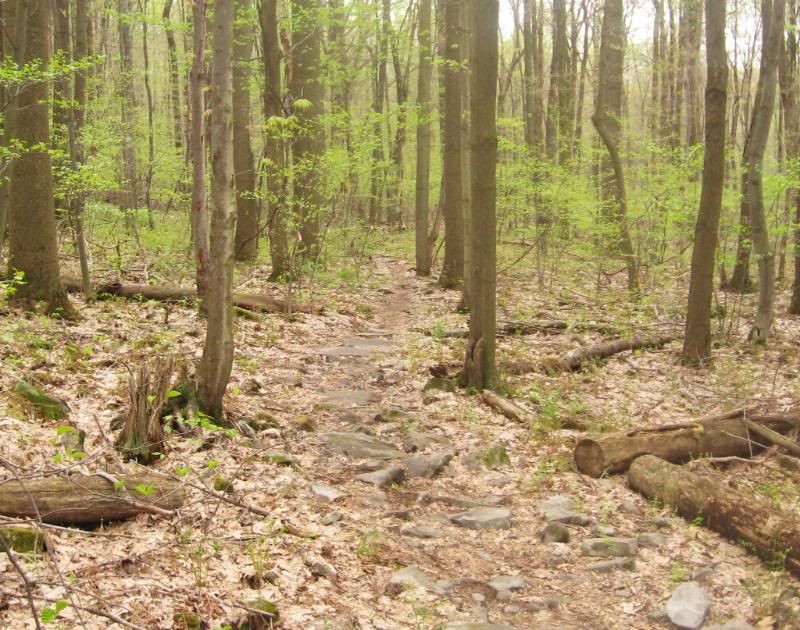 Troy on a steep rock roll down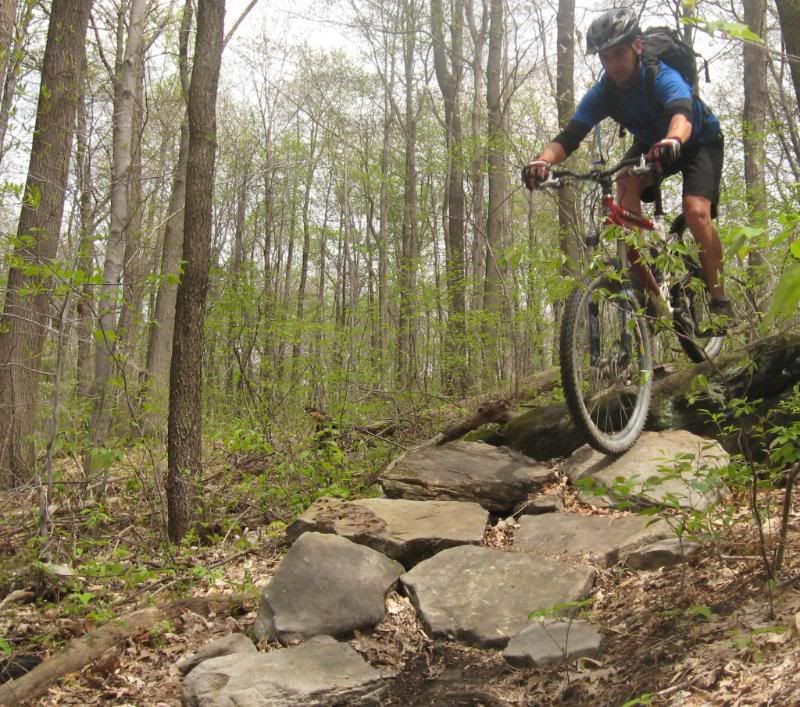 Erae on Pennslyvania slick rock I lied the slickrock section are actually easy to ride so much grip
E Rae hoping some logs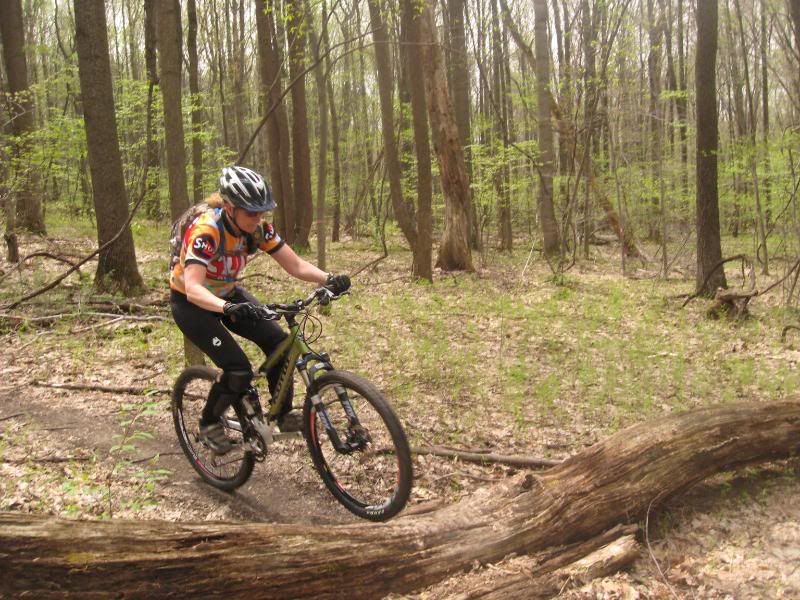 Jeff riding one of the many low easier to ride bridges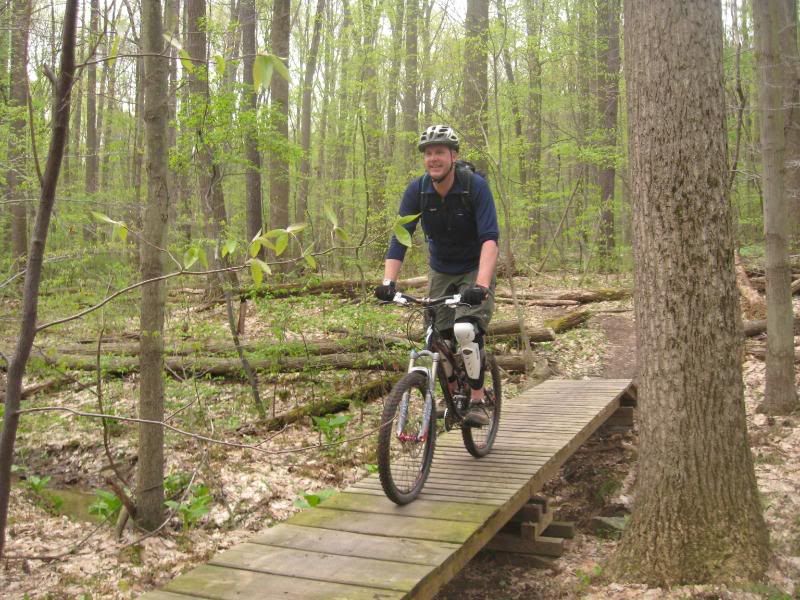 Troy leaping like a treefrog over the logs
Rock? heck no there is no rock here
this is me clearing the second part of the "rockelator" what you cant see is the lead into this which is steeper and twisted, and you cant see the 15 foot drop 2 feet away to my right, and you cant see the left turn right after this to 10 more yards of "rockelator"
Rae is seeing whats coming down the grapevine
The trail builder riding what is actually 4 of these features in a row.
the last drop is for sure wheelie droppable once it gets ridden in alittle bit
ok this is a different day but me and troy both rode this very cool step up
this leads to
which leads to this
then after this there is a 5 foot super steep roll down right over the downed trees onto the roots its really hard to explain hopefully the other pictures get posted soon.
and some short videos
whens its not rocky there are logs lot of them
and a really fun rock pump track
Edited by BushwackerinPA - 5/4/2009 at 11:53 pm GMT