Bluebird skies, forever views, temps in the mid-high 50s, BBQ, beers and soft snow put smiles on our faces all day at Killington today.
Smiles began at 9:00 AM as my buddies Joel and Mark and I secured a parking spot right below the Superstar lift.  This proved to be the perfect spot to set up the lawn chairs and fire up my new BBQ.
9:30 - 10:30 AM - Runs on Superstar, Skye Lark, Bitter Sweet and Cascade - all perfectly groomed, soft granular snow - great for laying down deep tracks.  Double Dipper was still a little hard because it had not been groomed. 
11:00 AM - Sun is getting hotter, snow is getting softer so Mark and I change into our shorts.
11:15 - Noon - More runs on Superstar, Skye Lark and Ovation.  There's nothing like the feeling of icy cold snow blasting against my legs as I rip the soft bumps on Ovation.
Noon - 12:15 - With the help of Mr. Guinness, 5 pages of instructions and Mark's and Joel's steady hands, I assemble the new BBQ.  What are all of these extra washers for?
  Mark lights the charcoal with his never fail Charcoal Lighter. 
12:20 - Meet Paul Jones (Buzz) at the bottom of the lift.  Buzz has a really big smile on his face, likely because 20 minutes earlier, he had purchased new skis and they are now attached to his feet.
Here is Buzz ripping Skye Lark with his new skis.
12:45 PM - Enjoy dogs and sausages, grilled to perfection.
  The new BBQ cooks great!
1:15 PM - More runs on Superstar.  I love this run! 
Superstar
Me on Super Star
2:00 - 4:00 PM - One run each on Down Draft and Escapade and then multiple runs on upper and lower East Fall, which was the run of the day.  East fall had the best variety of snow.  The top part was nicely groomed and was great fun to carve at high speed.  The lower, steeper part had lots of slushy/corny small to medium sized bumps that varied in softness depending upon the amount of shade. 
View from left to right of Cascade, Down Draft, Double Dipper and East Fall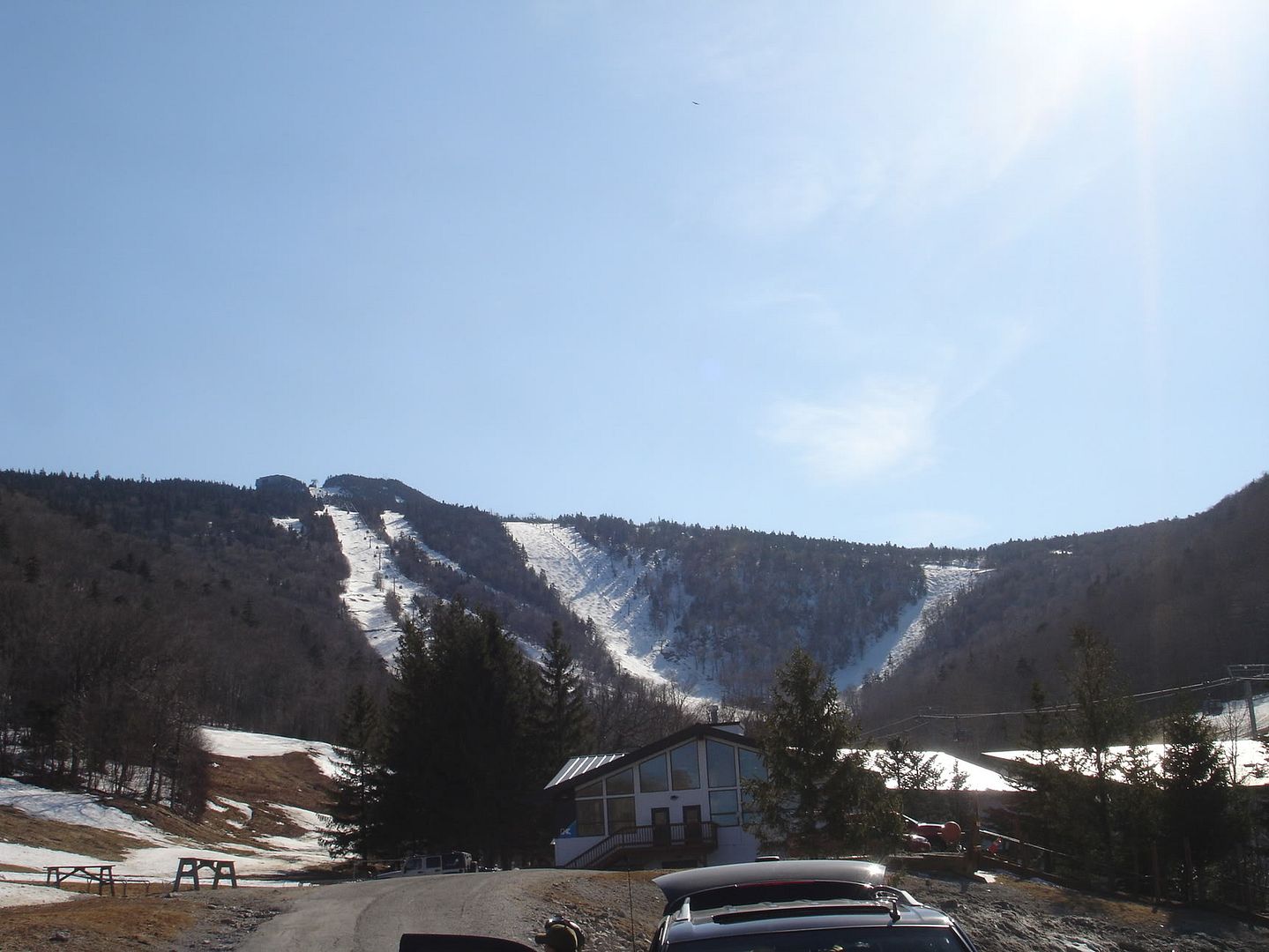 Top of East Fall
Me on Upper East fall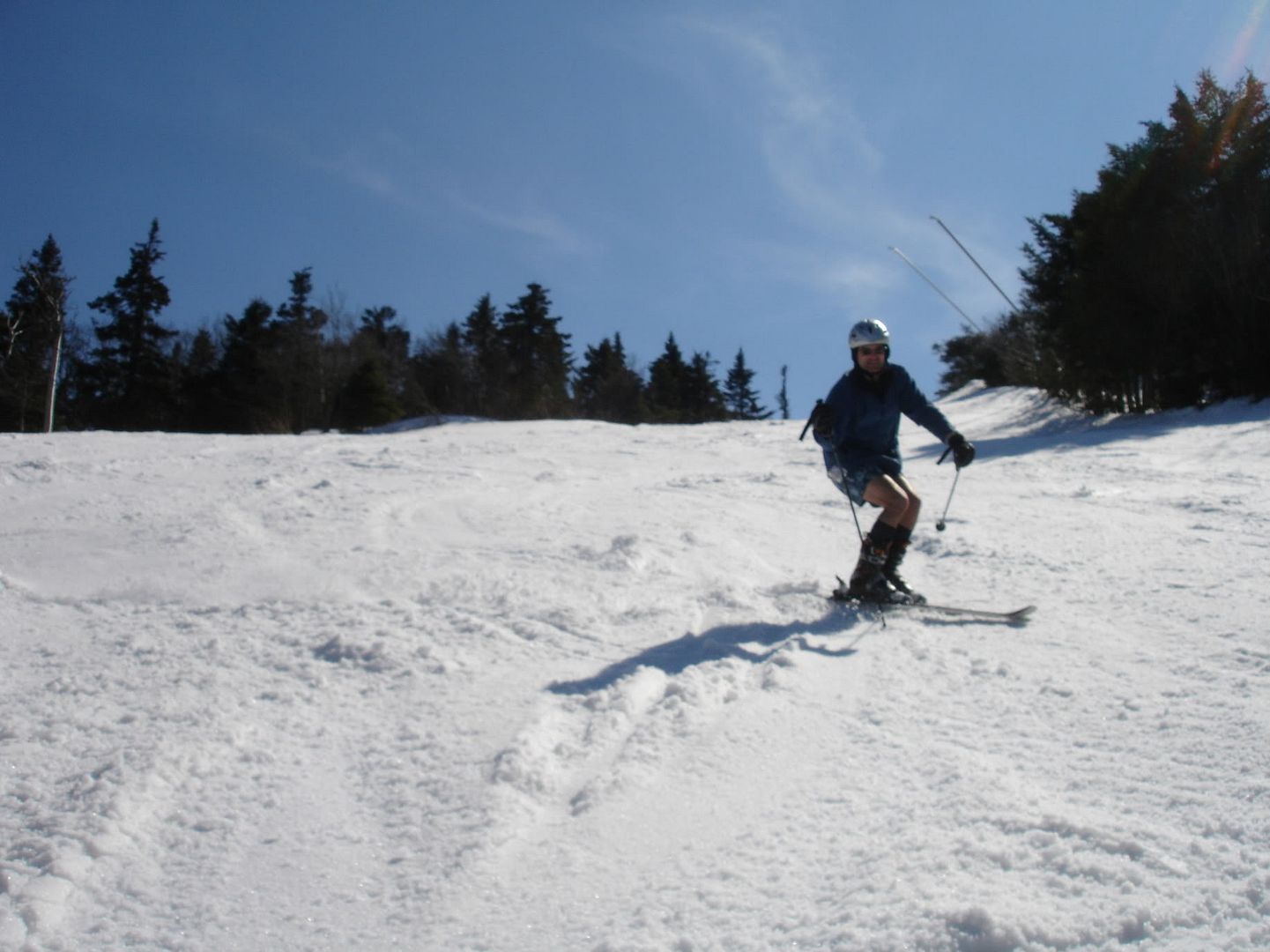 Lower East Fall
Mark on lower East Fall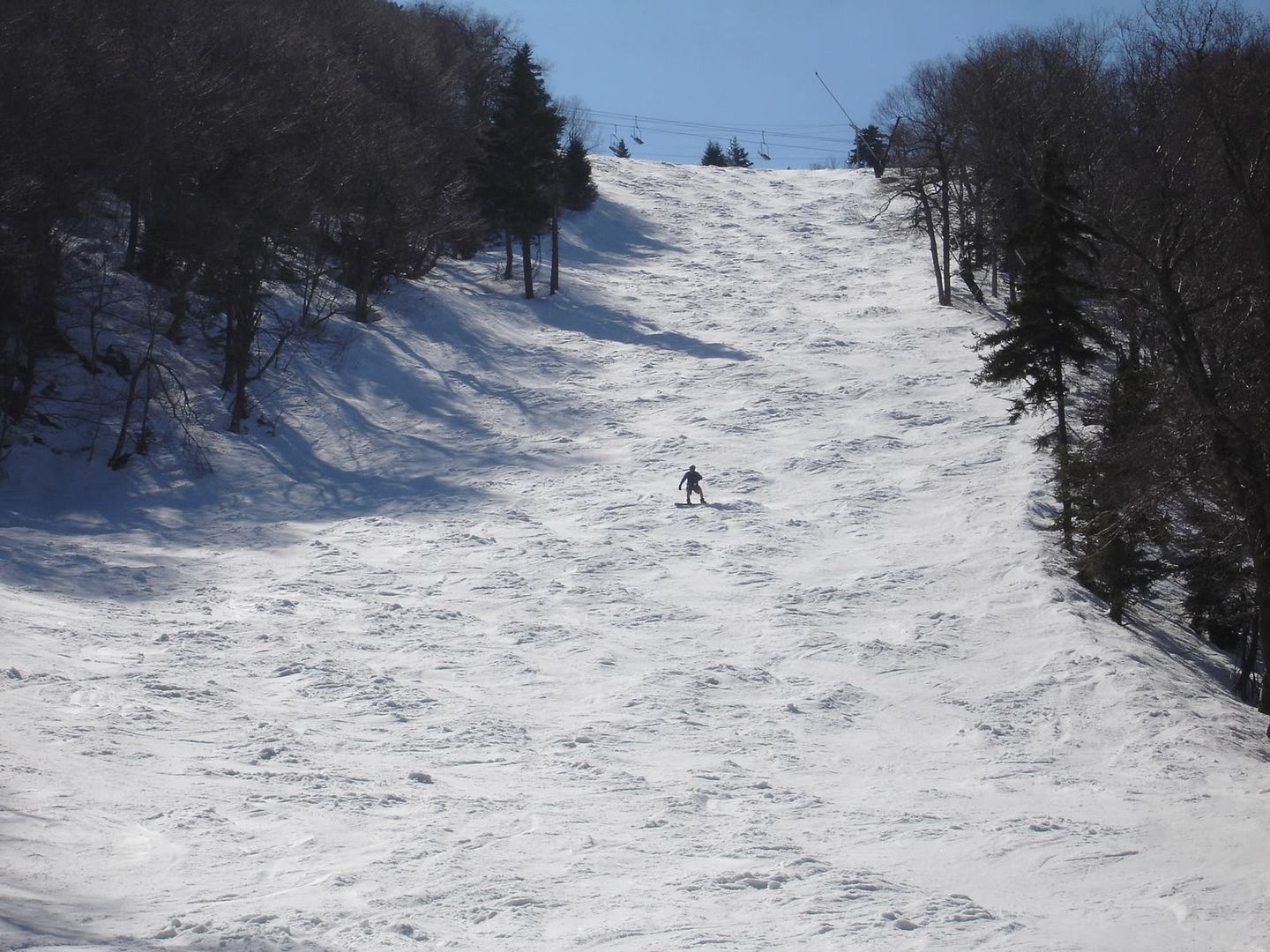 Buzz lighting up his new skis on the soft bumps on Escapade
Tracks of the day's runs.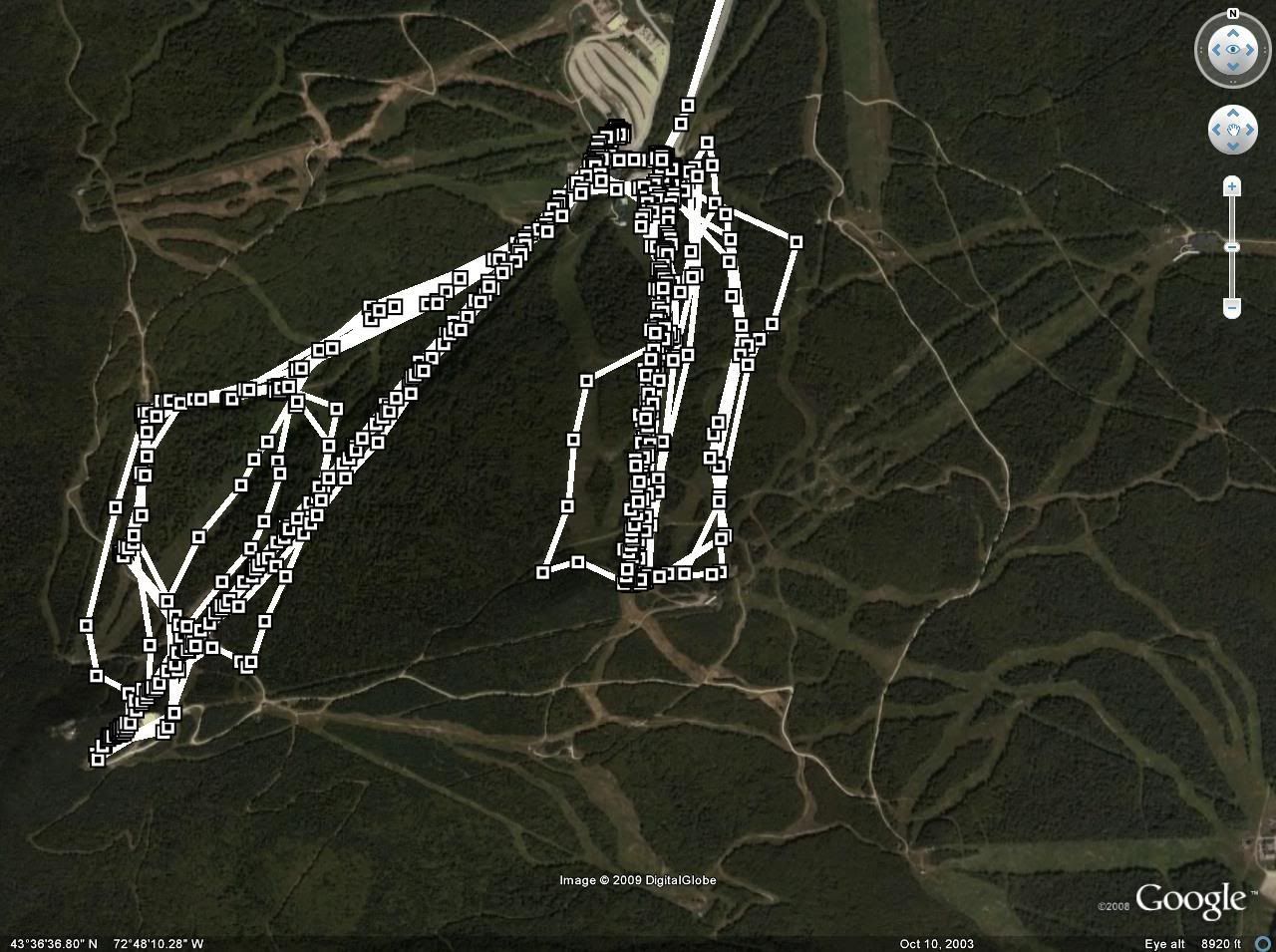 Days like this are what Spring skiing is all about.  I won't soon forget this one.
Edited by liv4ski - 4/17/2009 at 10:30 am GMT