I had a fun day skiing and hunting for a golden Easter egg at Mt. Snow on Sunday with my friends Mark and Ken.  It's too bad Sunday was Mt. Snow's last day of the season for its main mountain.  They still have excellent snow coverage - far more than what they had on their closing day last season on April 26. 
Compare:
April 26, 2008 under the Summit Express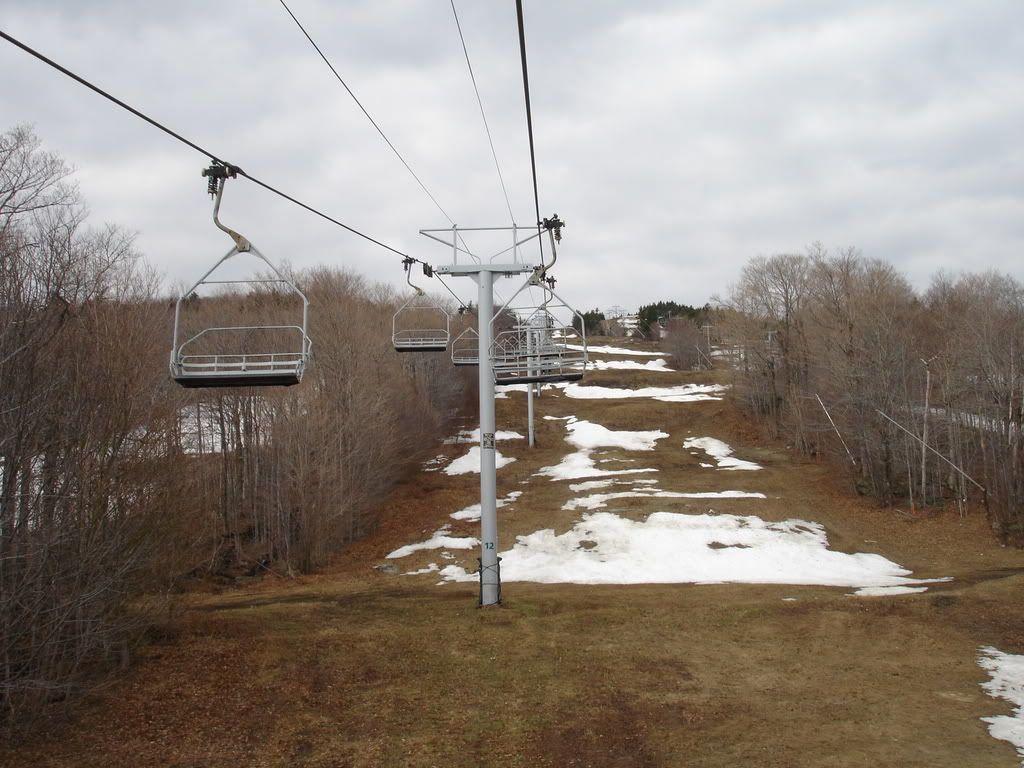 The same run on April 12, 2009
Carinthia, Mt. Snow's smaller mountain dedicated to terrain parks, is scheduled to be open this coming weekend, but why not open the whole mountain?
The weather on Sunday was more winter-like than spring-like with below freezing temps, thick clouds with a bit of sun in the afternoon, gusty winds and flurries.  The groomers did a great job ripping up the hard pack/ice to make a very carveable soft snow surface.  Canyon/Standard had the best surface of the day, firm, but edgeable, on the top with sugary snow on the lower part.
Mark on Upper Canyon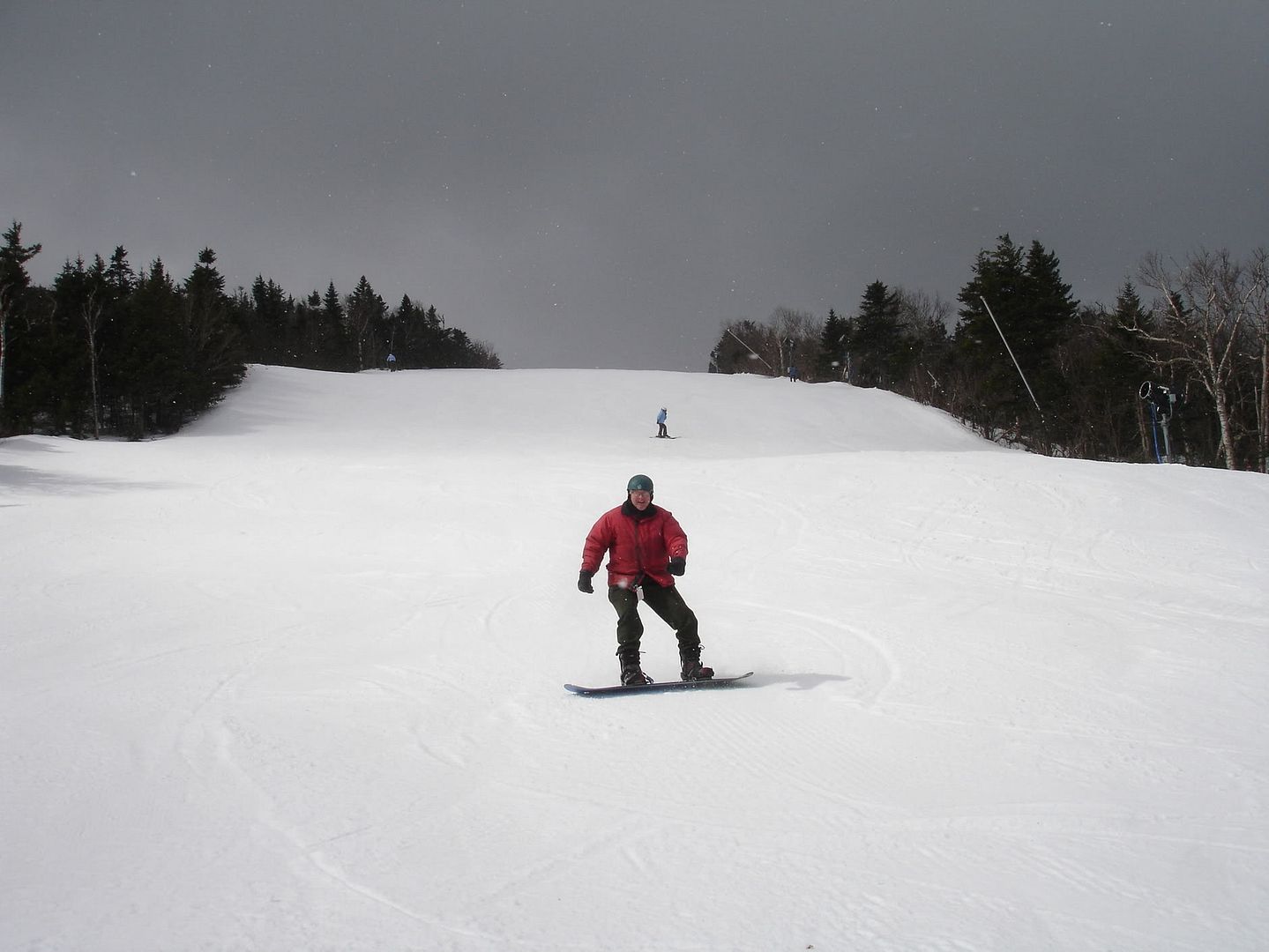 The North Face had good coverage with only a few bare spots.  
North Face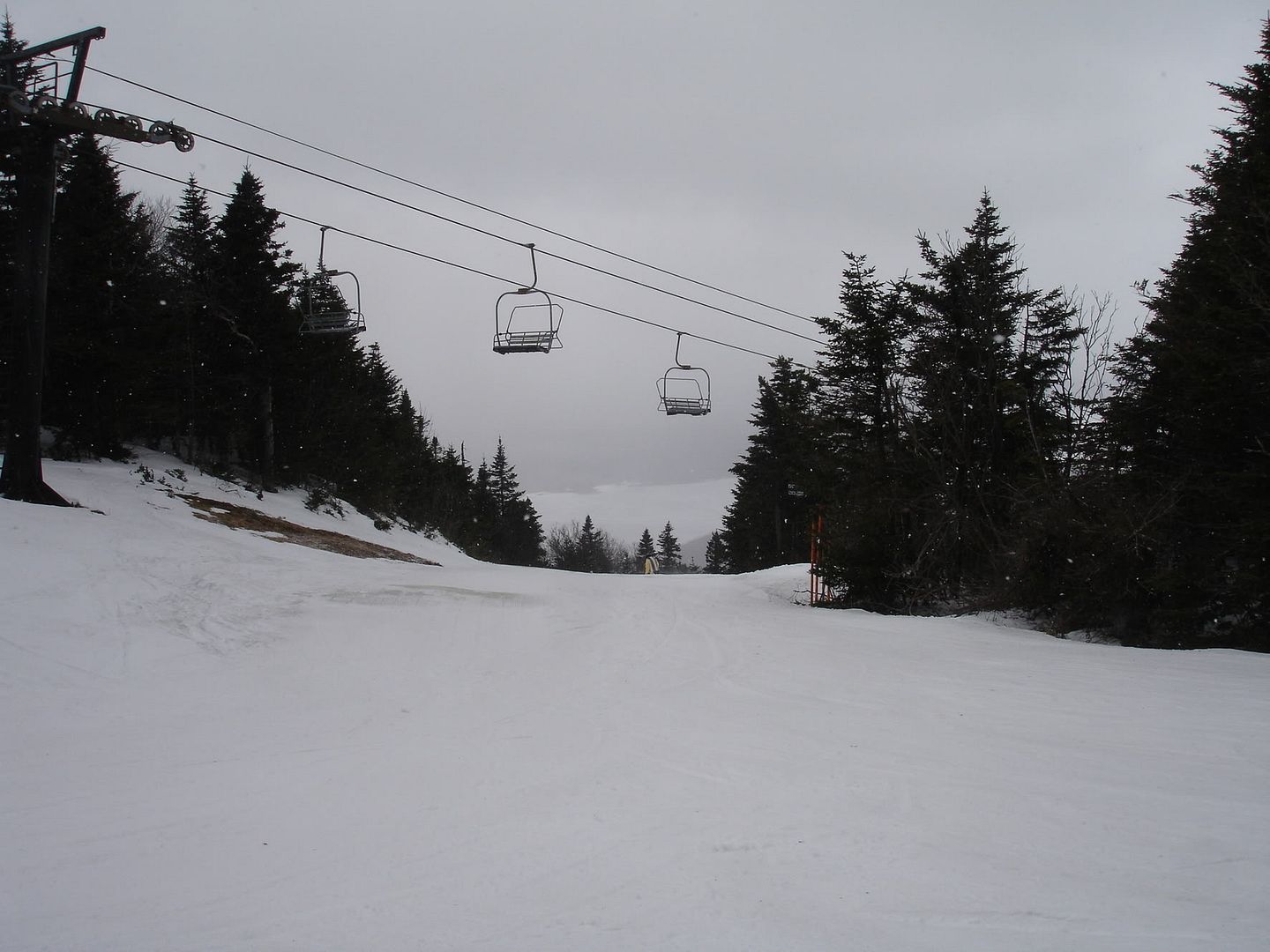 Challenger and Chute had great looking bumps that were enticing from the chair lift but were rock hard on closer inspection.  I bet the bumps will be nice and soft near the end of this week when temps are forecast to reach into the 60s.  Unfortunately, you'll have to hike to ski them.        
I spent most of the afternoon launching myself off of the many jumps at Carinthia until my knees could not longer take the hard landings.  Of all the mountains I have skied this season, Carinthia has the best terrain park.  It's self-contained with two lifts, there is a giant half-pipe at the bottom that is visible from the lodge, and there are loads of jumps, rails and pipes of various sizes.
Nitro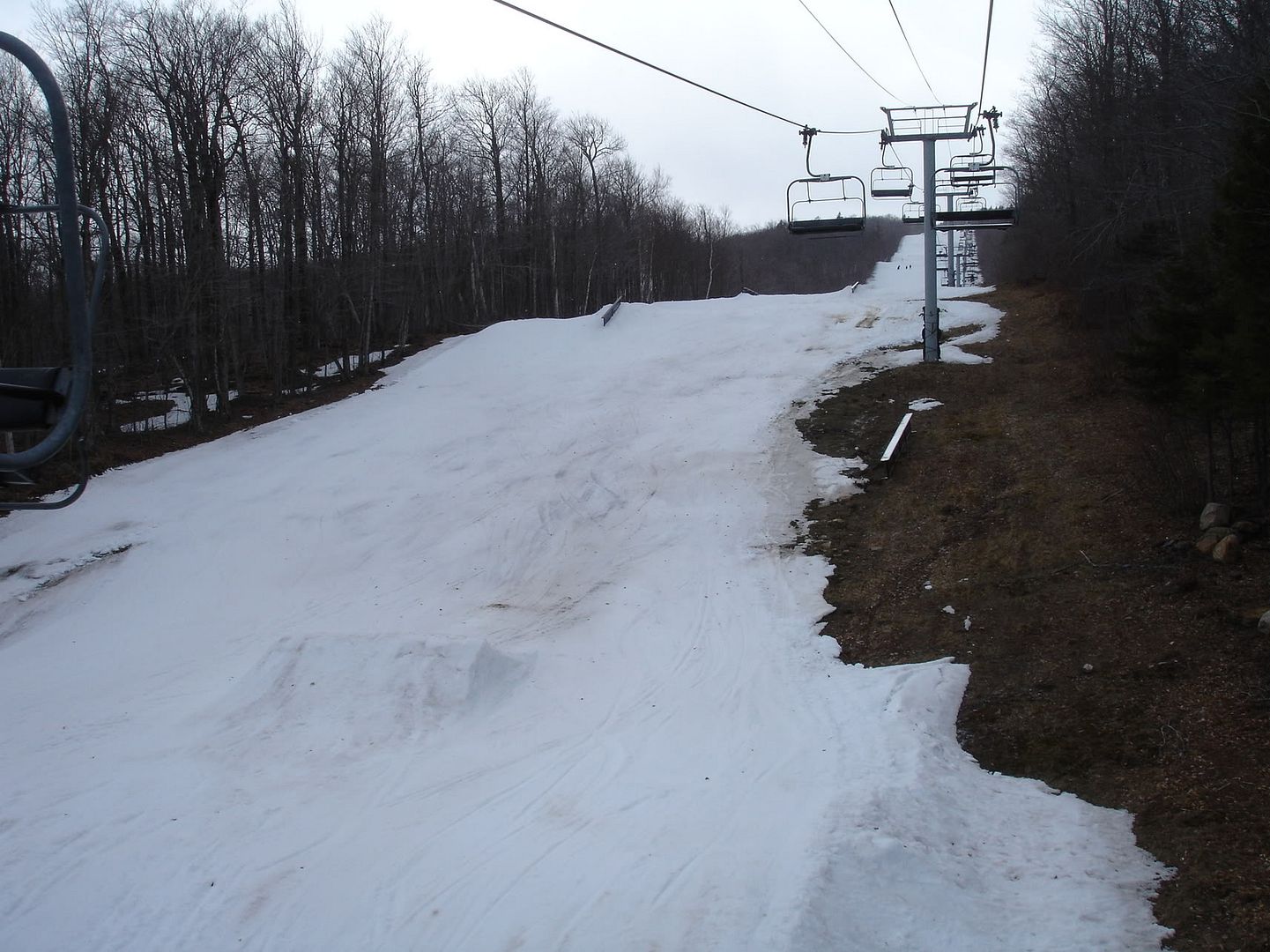 Mark on the half-pipe
Tracks of the day's runs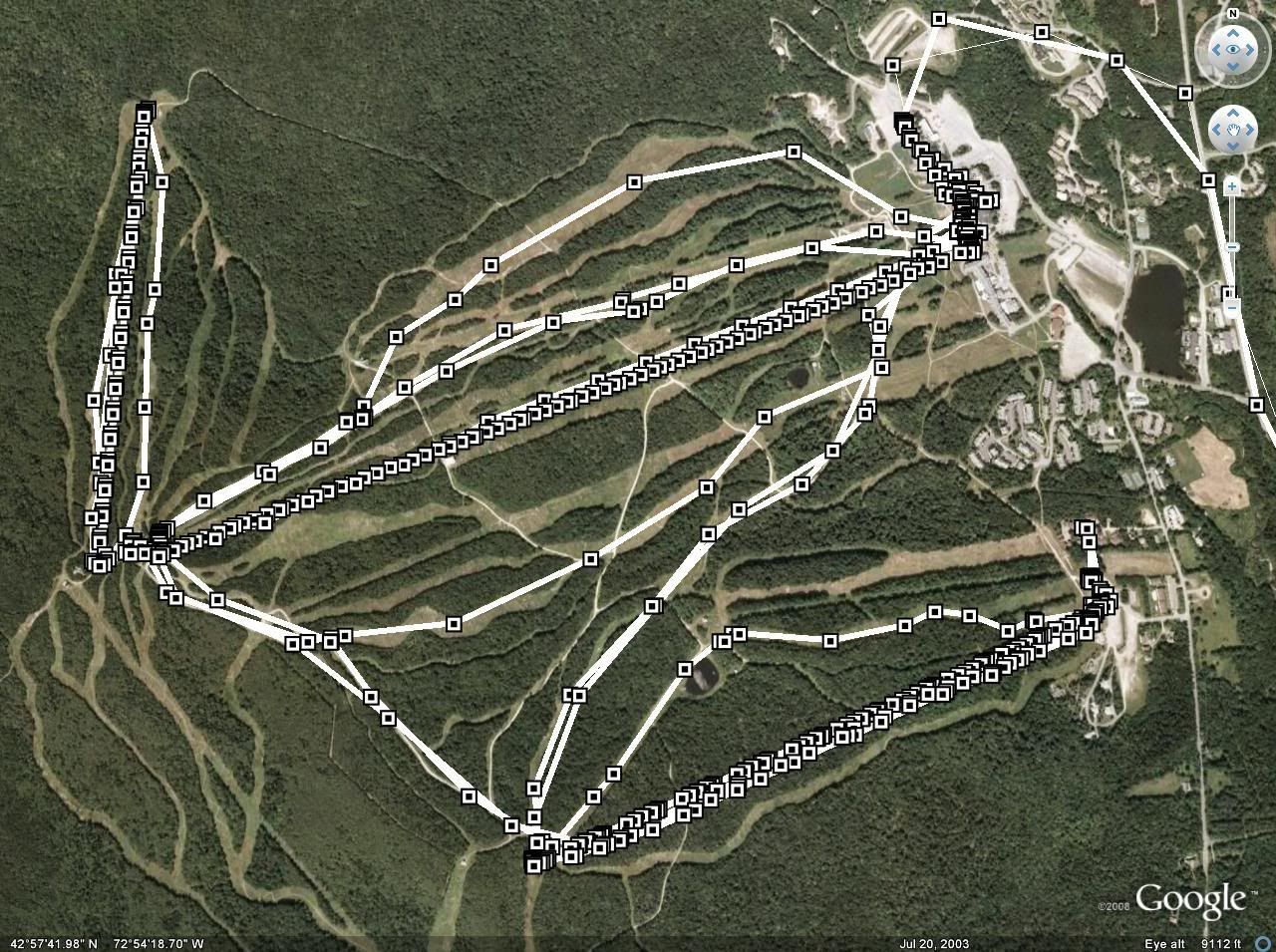 You are probably wondering about the Easter egg hunt.  When we picked up our tickets in the morning, the ticket lady gave us a small piece of paper with a clue to where the Easter Bunny had hidden a golden egg.  The finder of this egg would win a season pass.  Every hour, Mt. Snow released an additional clue.  We joined a number of other egg hunters looking for it on the sides of trails but it turned out we were looking in the wrong places.  Soon after the last clue revealed that the Bunny had fun on a couple of black diamonds, a 6 year old found the egg under a stack of chairs in the summit bar .  The name of the bar is the Double Diamond.
Edited by liv4ski - 4/14/2009 at 02:42 pm GMT