Third trip to Whistler, but the first with bluebird skies!  No fresh powder, but warm temps and great visibility in the alpine.  Three friends joined me, two of which was their first trip to W/B.
Great views from the summit:
As a group of four, we primarily stayed on Whistler: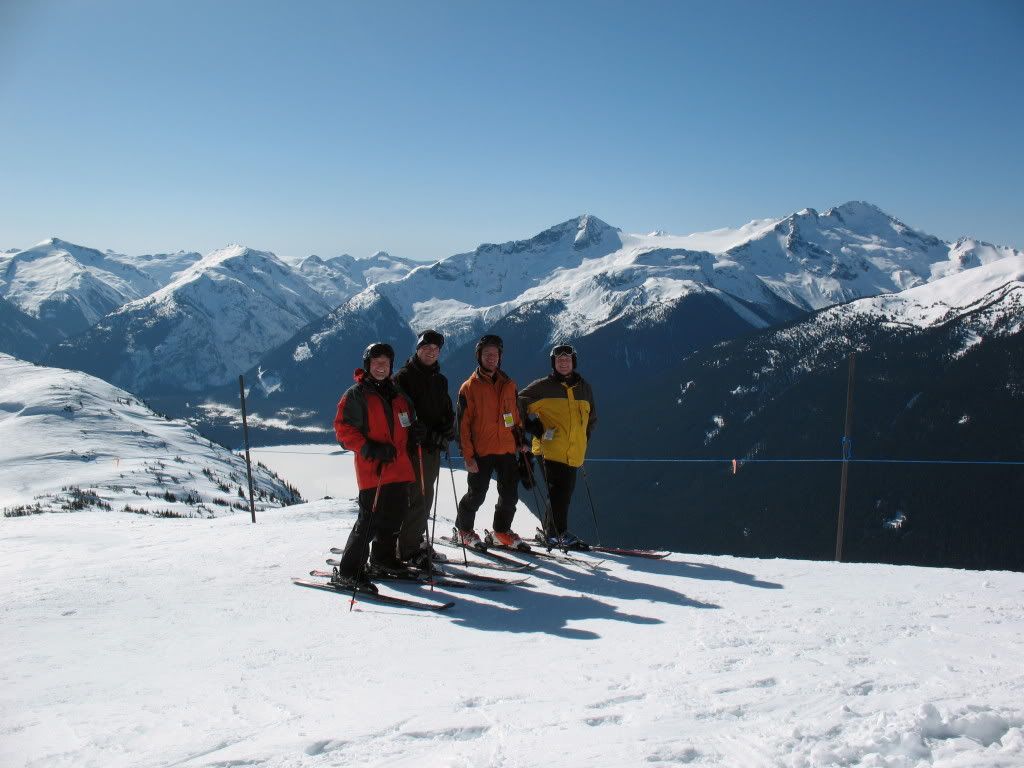 I was surprised to see the Olympic statue already in place on Whistler Peak: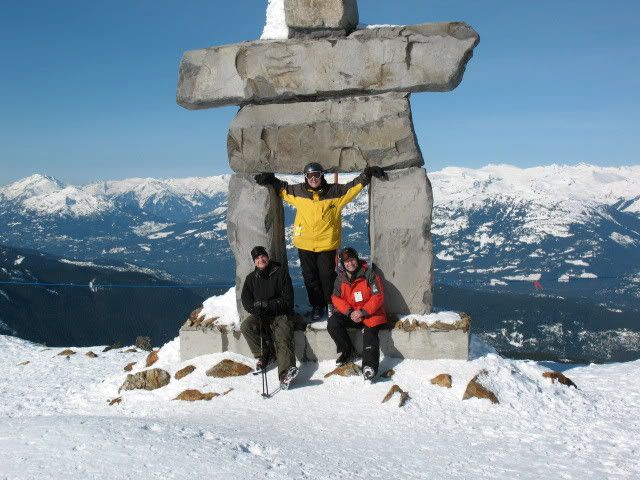 The freeze level rose to the summit on both of the first two days, with afternoon temps reaching the 50's in the village.  In the afternoons, the two advanced skiers in the group explored more challenging lines in the alpine, including Blowhole on Blackcomb Glacier:
It was great to finally see and ski the terrain serviced by the Glacier Express lift and Showcase T-Bar in the Blackcomb alpine, areas that had been closed due to poor weather in my previous trips.
Day three saw the approach of a weather system with decreased freeze levels, but still a nice day: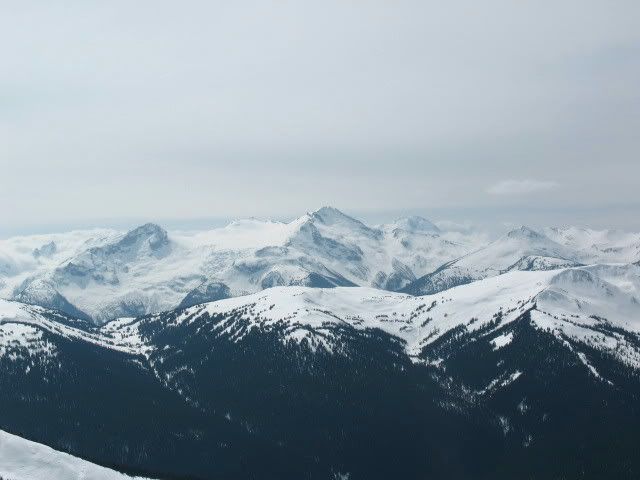 Lasting memories of this trip: Skiing Peak to Creek nonstop with a great patio lunch at Dusty's,  Exploring Blackcomb Glacier,  Enjoying the convenience of the Peak to Peak Gondola,  Three days of great weather with great friends.
If you haven't been to W/B, you must ski there at some point:  Enormous terrain, great village experience, views unlike anywhere else, the chance to meet advanced skiers from all around the globe.
I hope everyone is enjoying the late season conditions where ever you are.
Duane