It's hard to believe, but a year ago today BushwackerinPA visited Jackson Hole with a couple of his buddies and we had some seriously fun skiing.  Here's a trip report I did back then.
So, this year's April Fool's Day comes along with semi-sunny skies and a snow report of 13" of new snow.  I've been off skis for two weeks (sucks to be me) because of raging back pain, but I finally couldn't stand being off skis any longer.  An offer to go along on an early tram ride this morning was all it took to push me over the edge.
It was a wonderful few runs of untracked snow and perfect conditions. We just skied a few of the "Old Faithful" lines - nothing heroic or intimidating, just plain old fun in new snow.  I'm paying for it now (sore back), but it was a great way to exit my lift-served skiing for this season.
Here's a photo of what the mountain looked like from the highway on the way to Teton Village this morning.  Our first run is marked in red (Rendezvous Bowl to Cheyenne Bowl), second run in blue (Mudslide to Alta 1 Chute), the tram cars are circled in purple, and my last run is in green (South Colter Ridge). 
Here's the Cirque from the tram car during the ride up, with our line marked in blue:
Also, I just discovered that with the new Epic format, if right-click on the image and then left-click on the "View Image" menu, you can see a larger version of these two images.  That might help get a better feel of the size of our mountain.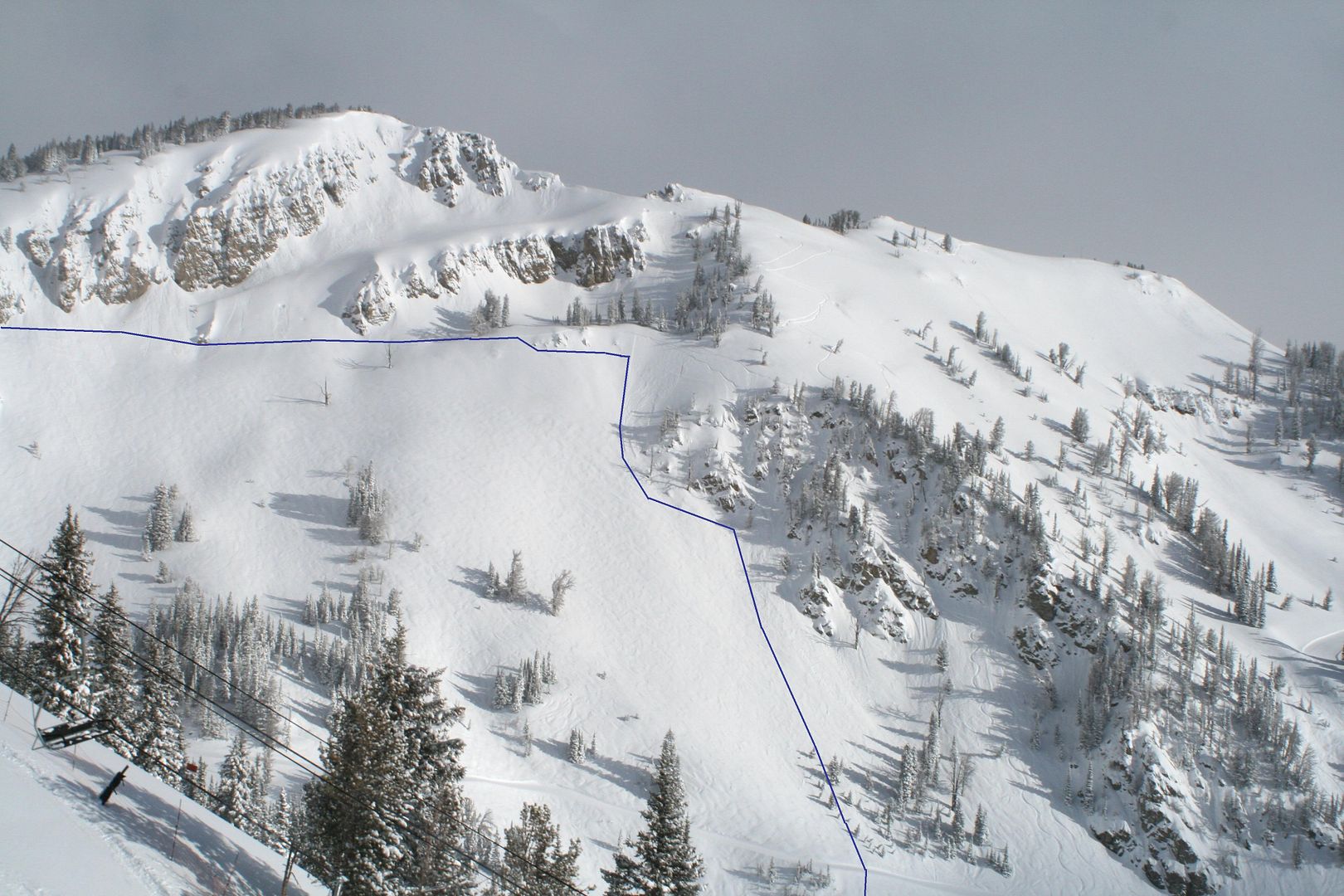 Here are a couple of shots of my wife coming down Rendezvous Bowl: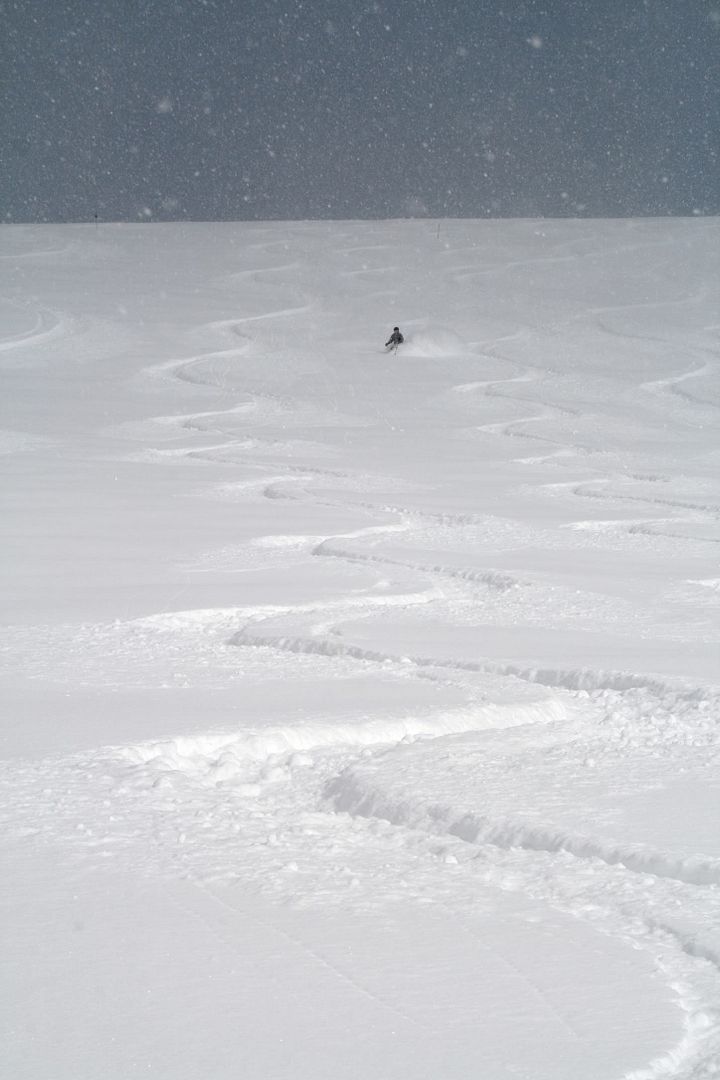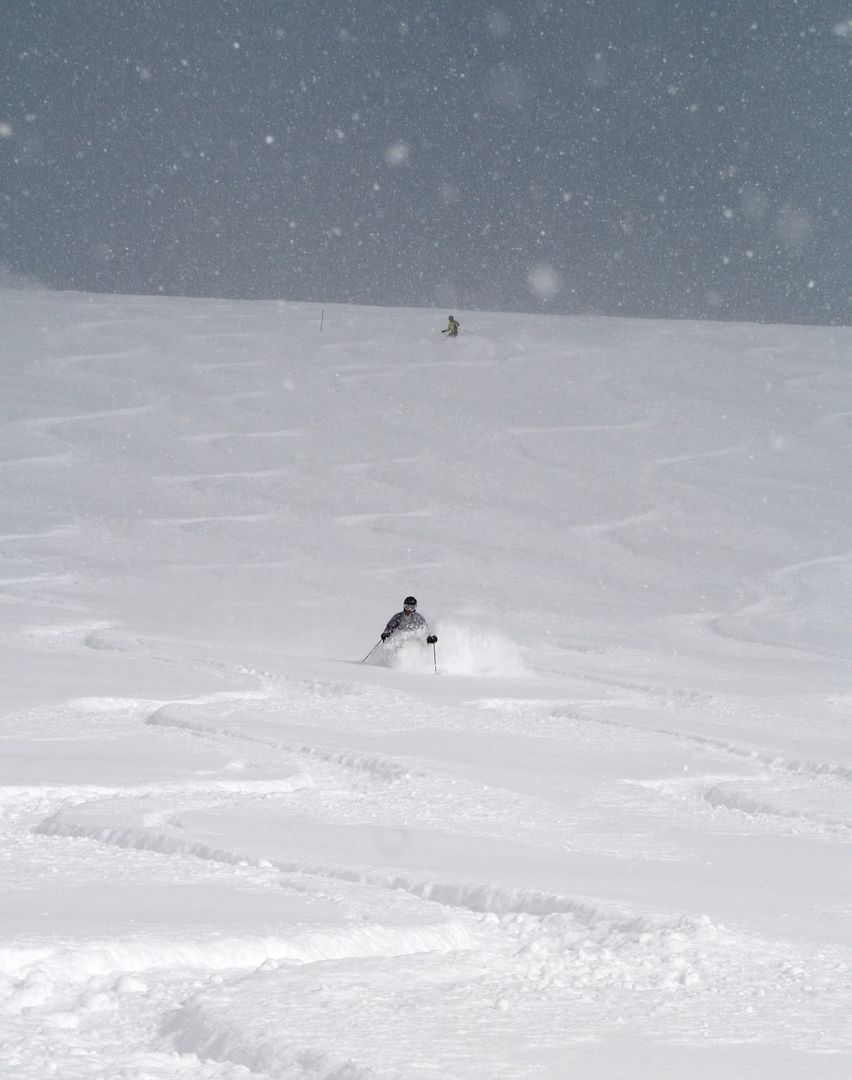 And here's two of the friends who were along making some, ahem, NICE turns on Rendezvous Bowl: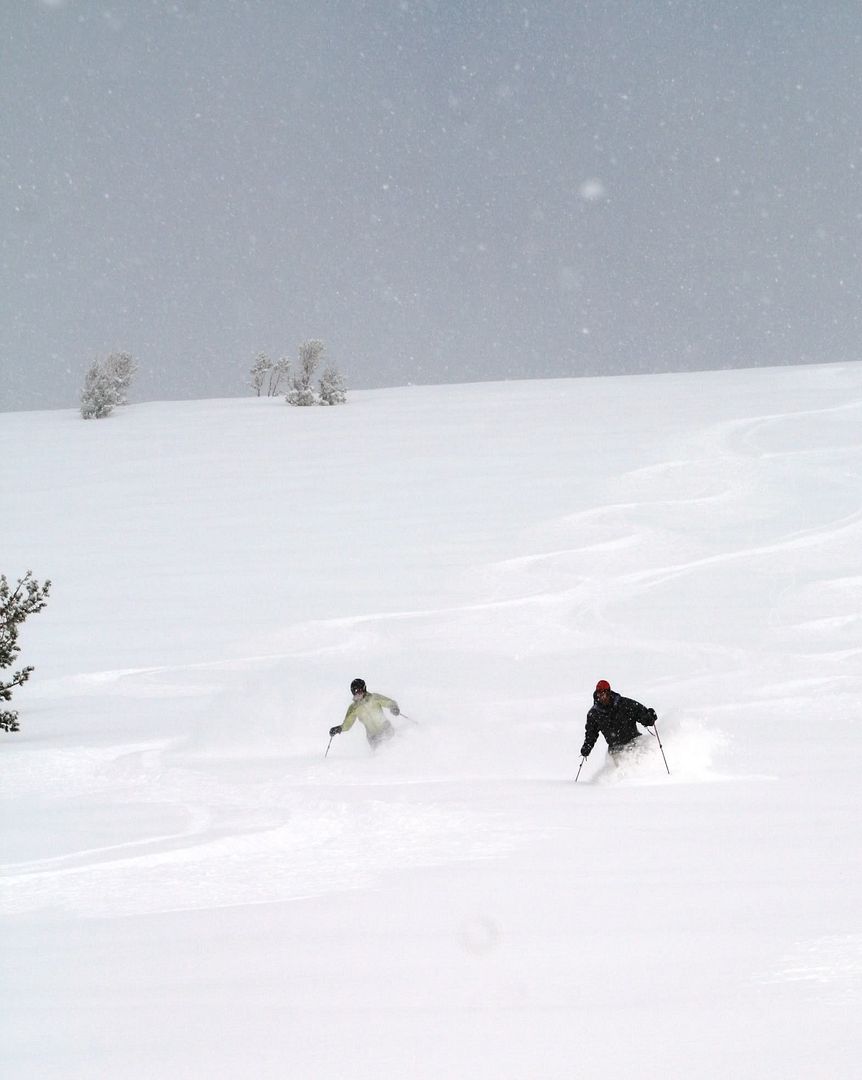 By 10:30am, I was basically skiing only on my right ski (it's my left back and leg that are bothering me), so I decided to be conservative about things and quit for the day.  It was definitely worth it, though.