I've got a pair of 171cm im78's for sale.  They include matching Tyrolia RF14 Railflex bindings.
Skis have 12 days on them.  They've been tuned once and I've been on them only day since they were tuned.
There are some faint base scratches that weren't worth grinding out completely.  Pictures 1-5 show off the base and support the fact that these skis have been well taken care of.  Picture 6 is a close-up of some missing base material next to the edge.  This was not something worth grinding out completely nor was it worth getting patched.  It's not even close to a core shot and very shallow.  Wax will fill it in and with or without wax you won't notice it's there.  Picture 7 shows the only deeper scratch worthy of a photo. 
The edges are sharp and burr-free.  There are some signs of rock rash but they are very minimal.  I took close-ups of the only rock rash not cleaned up by the base grind in pictures 8 and 9.
Pics 10-12 are topsheet and binding photos.  You'll see in picture 12 there a very small cut in the topsheet where the metal layer is exposed.  This is purely cosmetic and there's no danger of delamination.  There is the typical bite marks in the tips on the topsheet, but again, these are only cosmetic.
Aside from resizing the bindings for your boots and setting your DIN and forward pressure these are waxed, sharpened, ground, and ready to ski.
*************************SOLD!!!!!!!!!!*********************************
Pic 1
Pic 2
Pic 3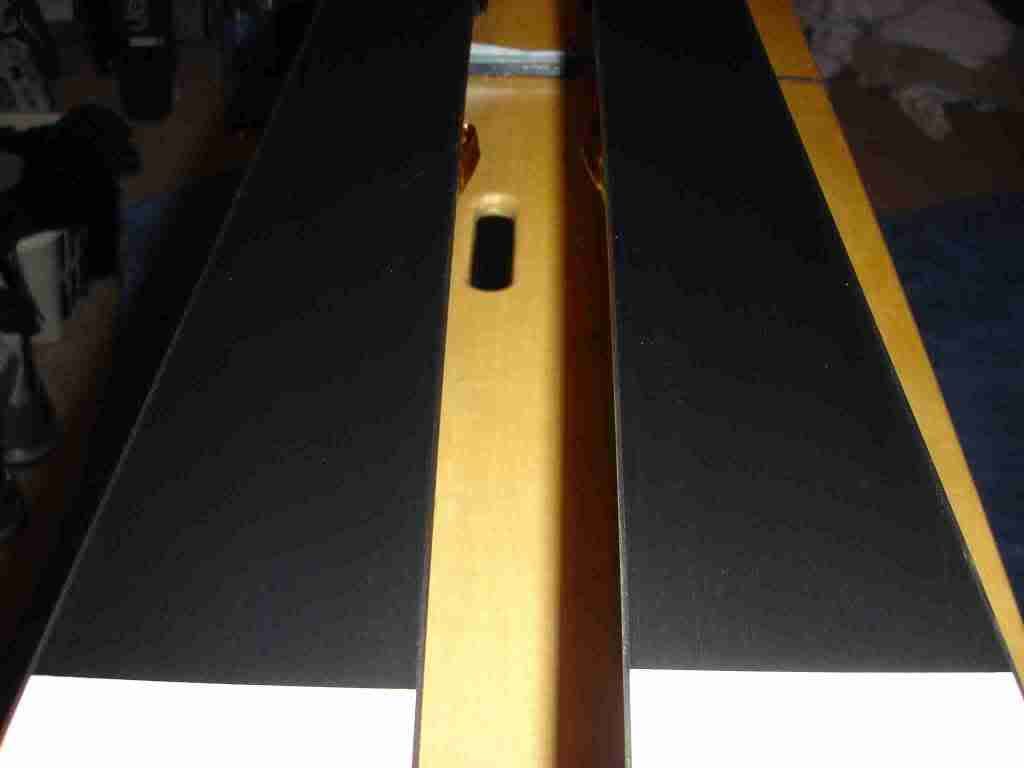 Pic 4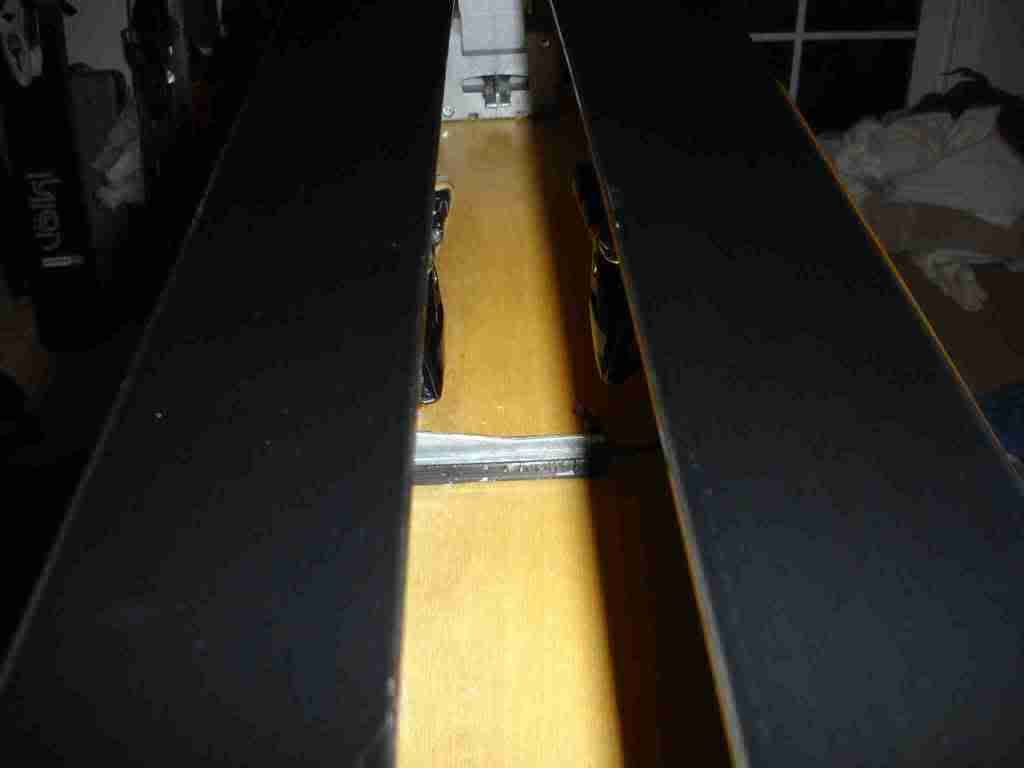 Pic 5
Pic 6
Pic 7
Pic 8
Pic 9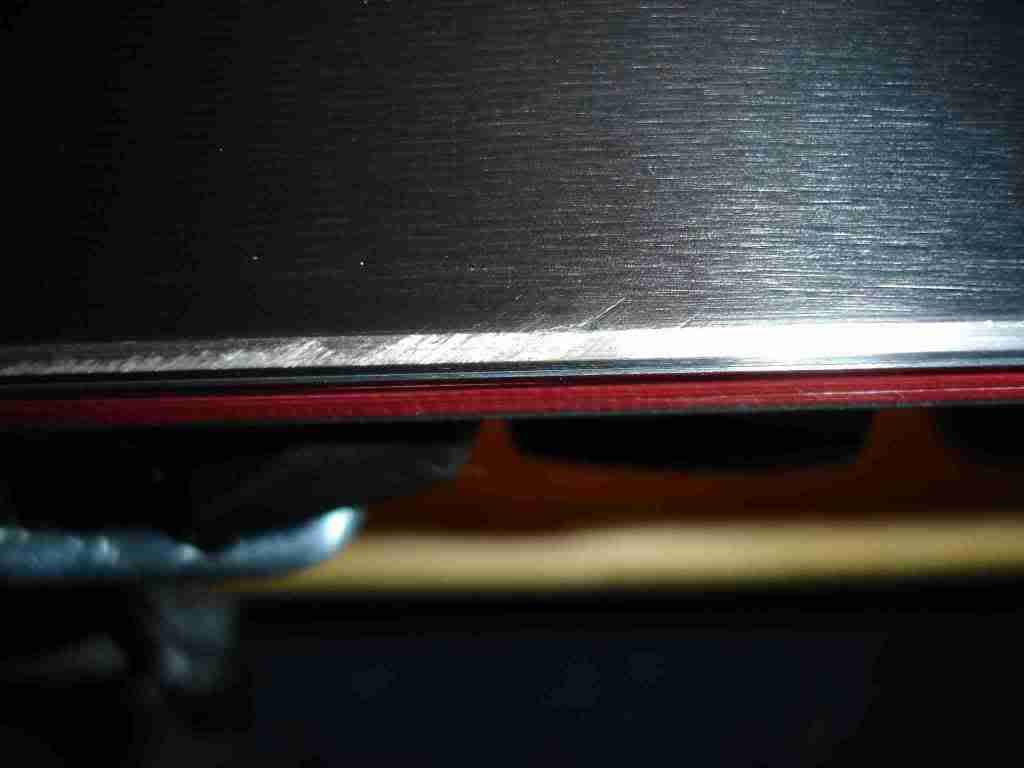 Pic 10
Pic 11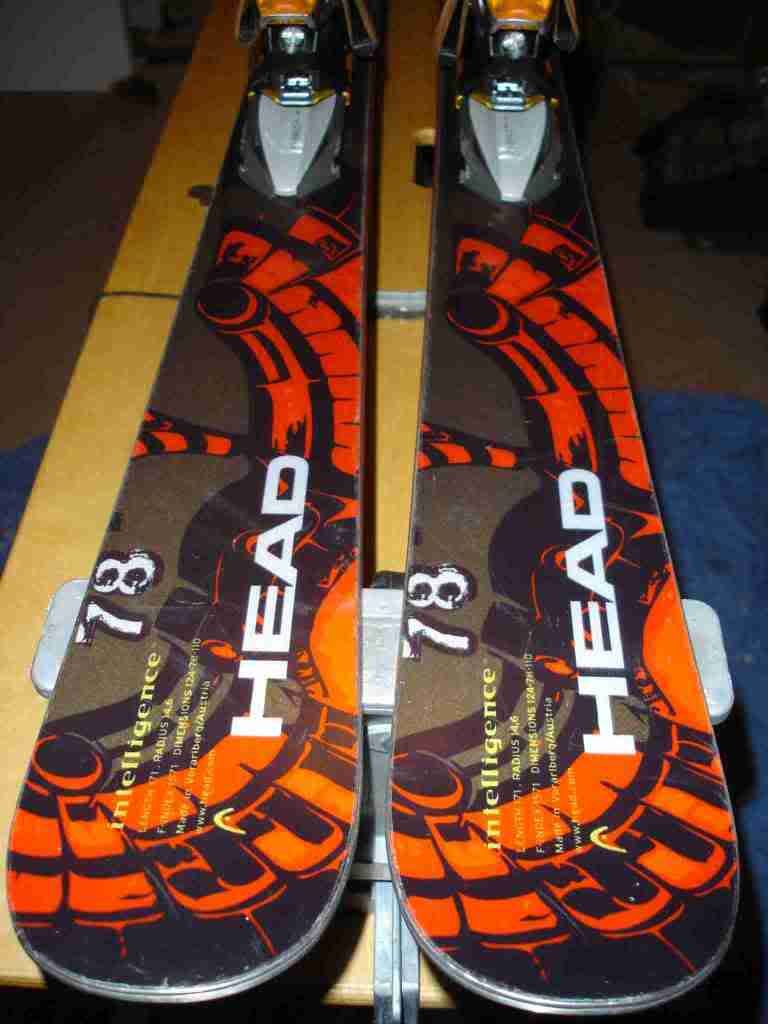 Pic 12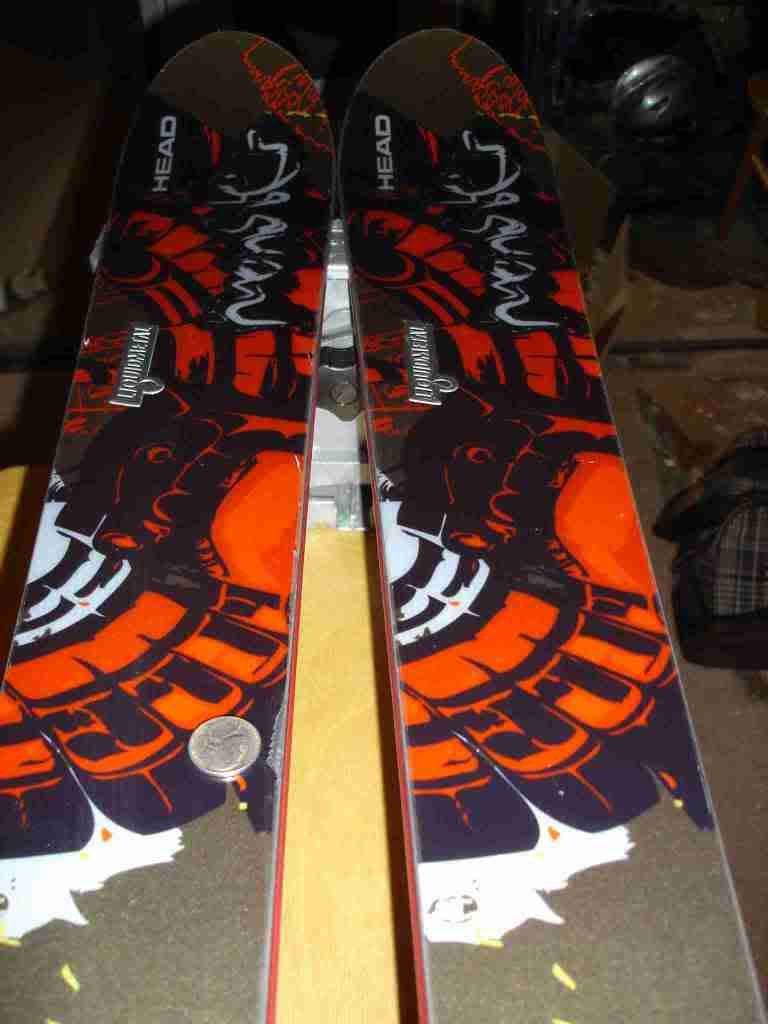 Edited by Magnus_CA - 4/3/2009 at 01:00 am