I skied at Jiminy on Sunday with Paul Jones (Buzz) and his sister, Barb, who is a ski instructor at Jiminy. She is the female version of Buzz - very friendly and outgoing and an excellent skier.  She told me she taught Buzz how to ski.  They have a similar style. I hope to ski some more runs with Barb before the season ends.
Yesterday was cold and windy in the morning with blowing snow but it got sunnier and warmer in the afternoon.  The views of the Berkshires were excellent with the sunlight streaming though the clouds.  (For Firefox users, right click on the pics and select "view image" to see them in full size high resolution.)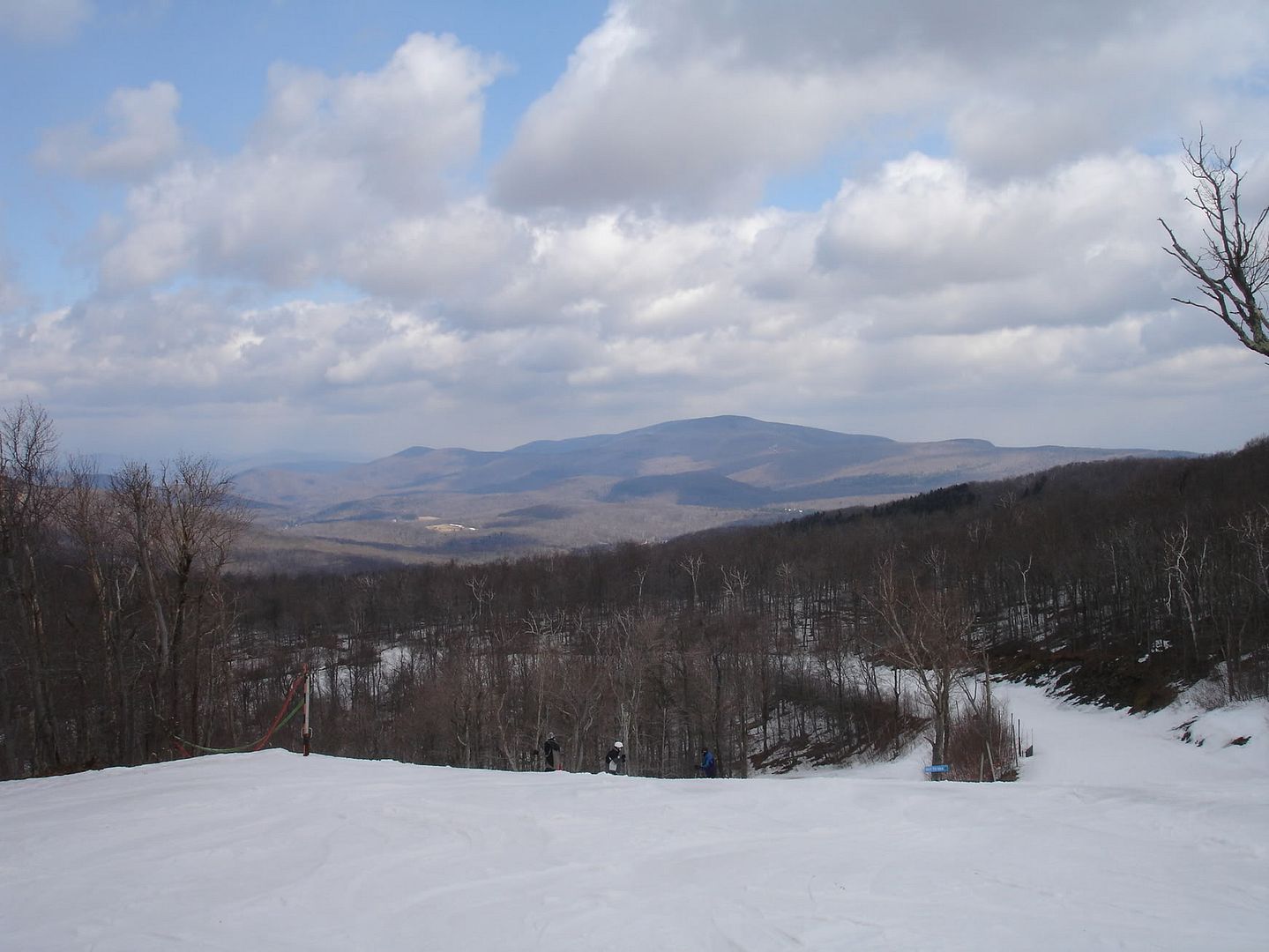 The slopes were very well groomed and were a lot of fun to carve.  Jiminy is still in fantastic shape with a deep base and edge-to-edge covering.  Highlights were North Glade/360, Jericho and Wild Turkey. 
Carving the Wild Turkey
Buzz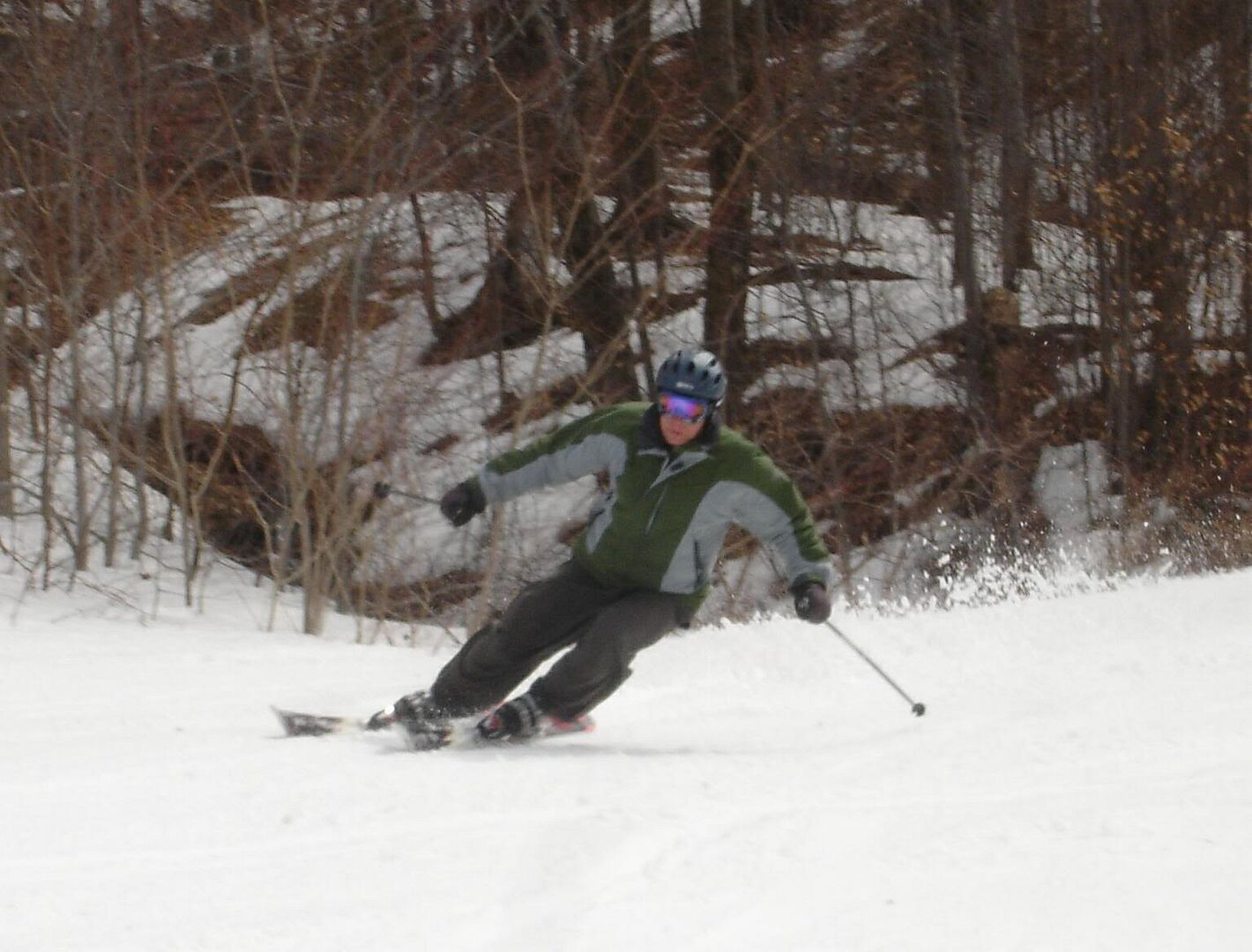 Barb
Me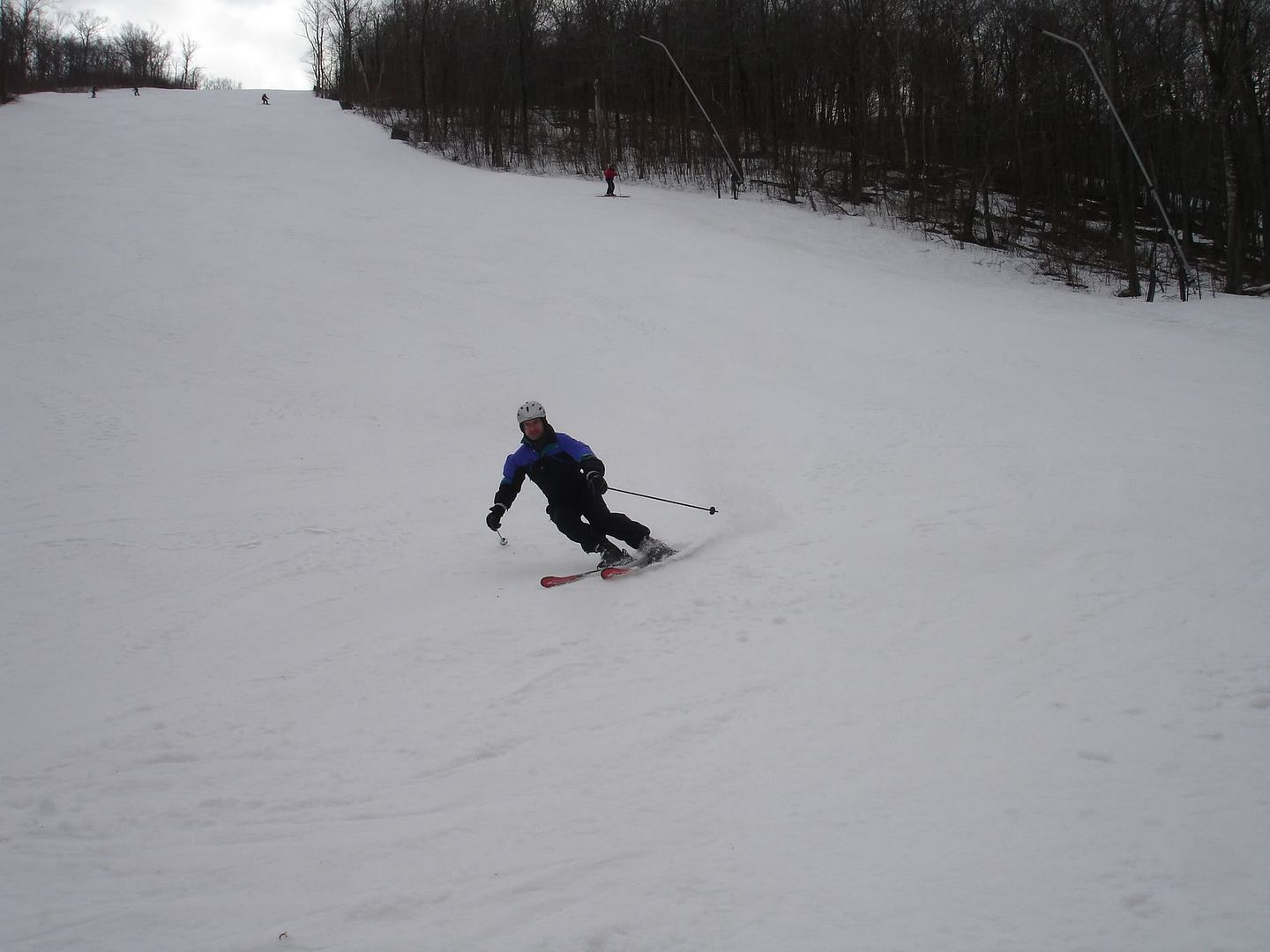 Buzz leaping down Upper Fox (I snapped some great aerial shots of Buzz in the terrain park but unfortunately they are too blurry to post.  Sorry Buzz.)