On a recent trip to Kirkwood I decided to stop by Iron Mountain off of Highway 88 and see what was still standing.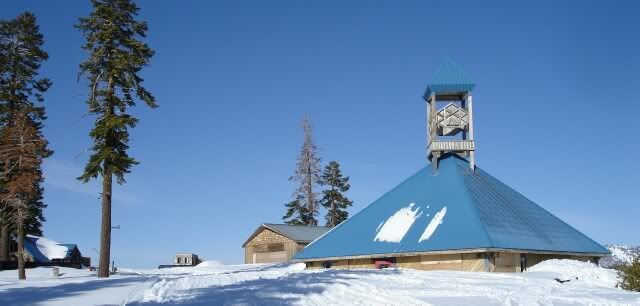 Iron Mountain, aka Carson ski area, last operated in 1995.  Various persons have made attempts at reopening, without success.  A caretaker was on the property as recently as 2003.  The area now is adjacent to a Snow Park, popular with snowmobile riders.  Buildings and lifts are still standing.  Virtually all furnishings have been removed from the buildings.  What's left is vandalized, all windows broken, doors left open to the snow.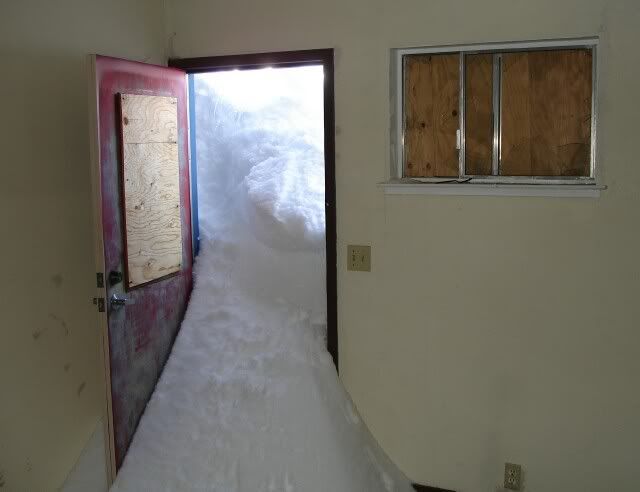 Curiously, there were no "No Trespassing" signs or "Keep Out", etc. posted.  There was also no evidence of animal activity except for a few dog or coyote tracks.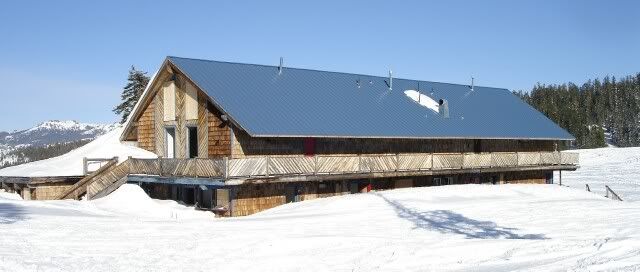 The Lodge.  Check out this link for an interesting history of Iron Mountain and a trail map: www.geocities.com/welsap/welsap_iron_mtn_ski_area.html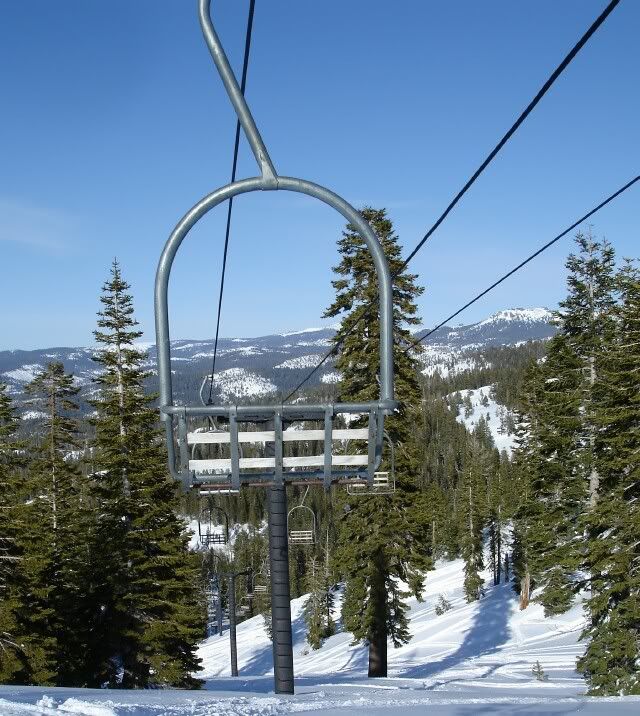 Iron Mountain was a "backwards" ski area, all runs below the lodge.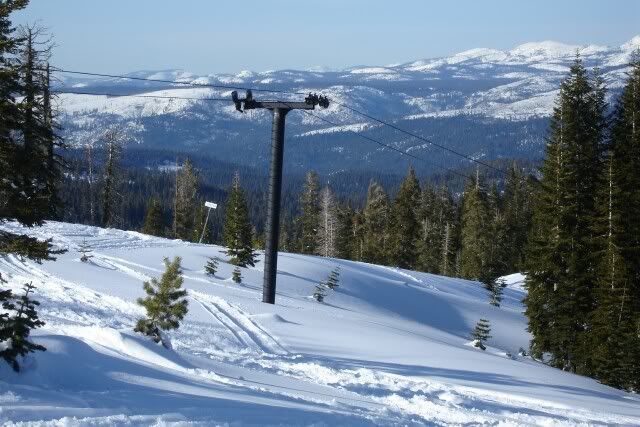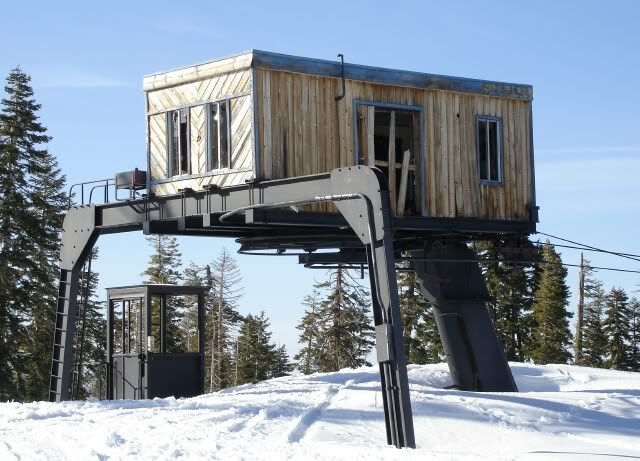 This bullwheel stands silent.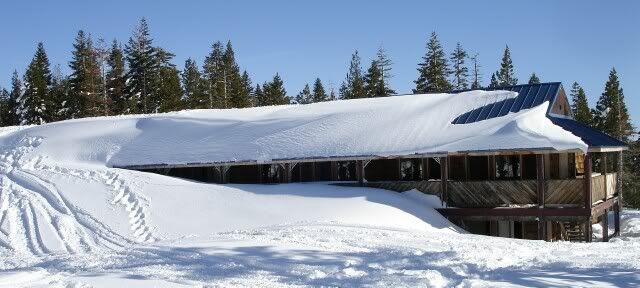 The Hotel, two stories of vacant standard motel rooms void of furnishings.  The lower floor on the far side was a series of dorm rooms, four bunks per room with bathrooms at the end of the hall.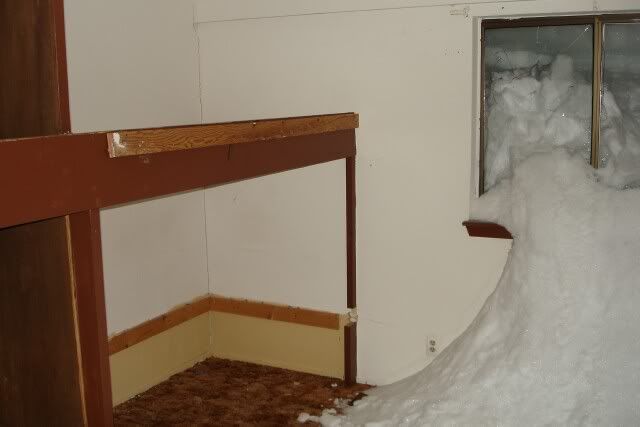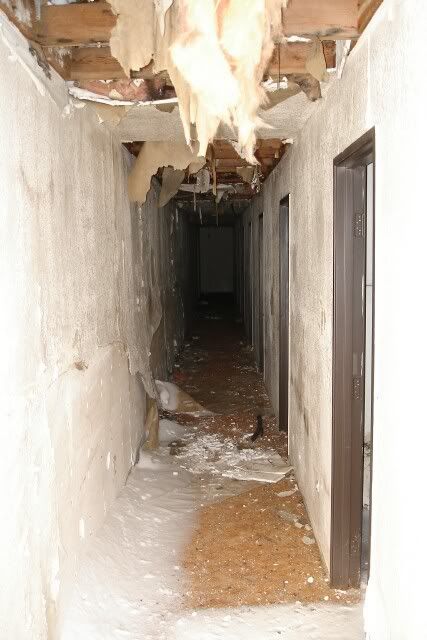 Hallway off the bunk rooms in Hotel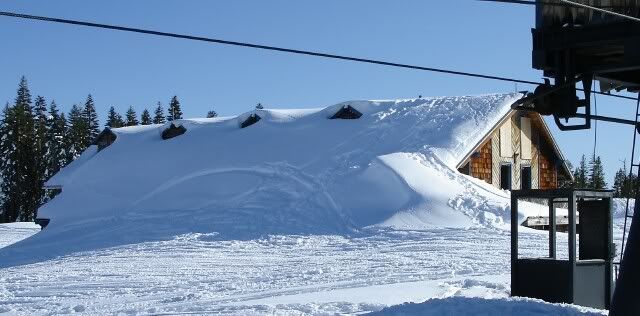 North side of the Lodge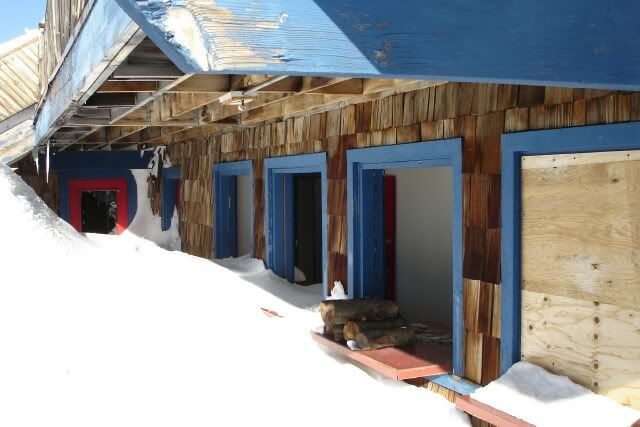 Buy your tickets here.  (Trade firewood for tickets?)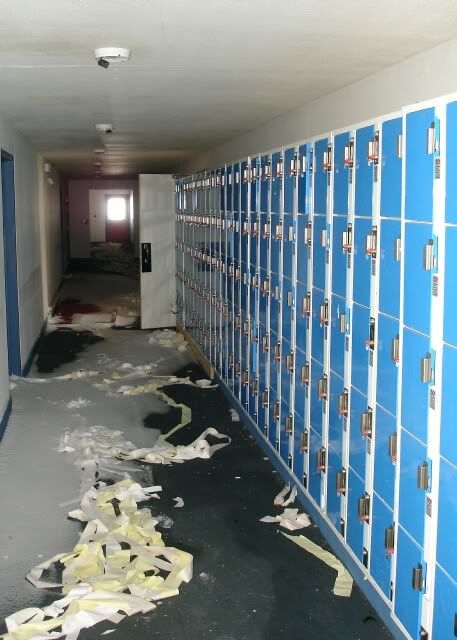 Store your stuff.  The lockers looked ready for use, 50 cents.  That's cash register tape all over the floor.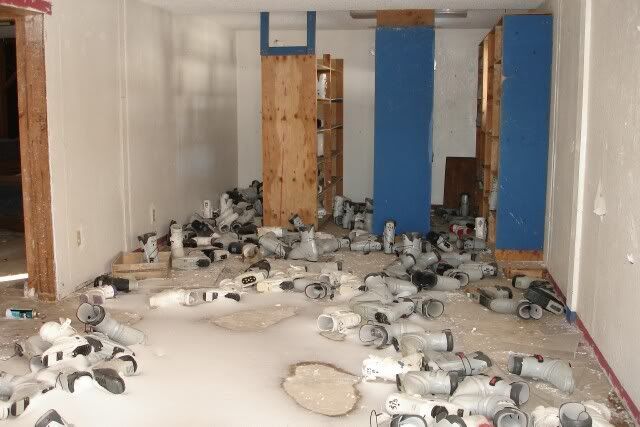 Get your gear!  The empty room to the left must have been for skis.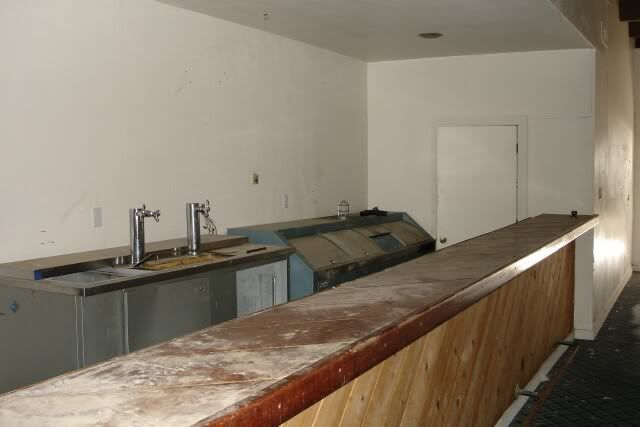 Have a drink at the bar.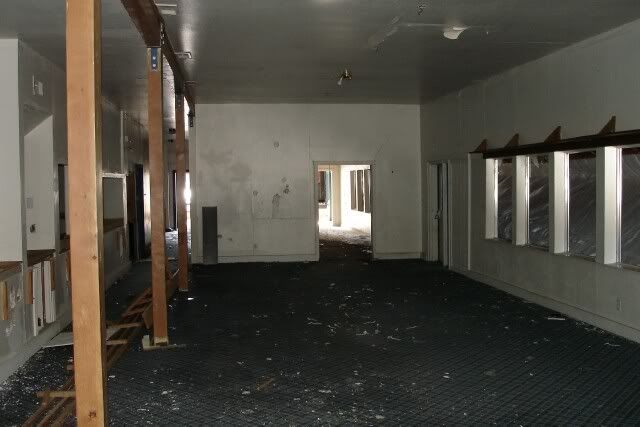 Restaurant.  The food service counter is on the left.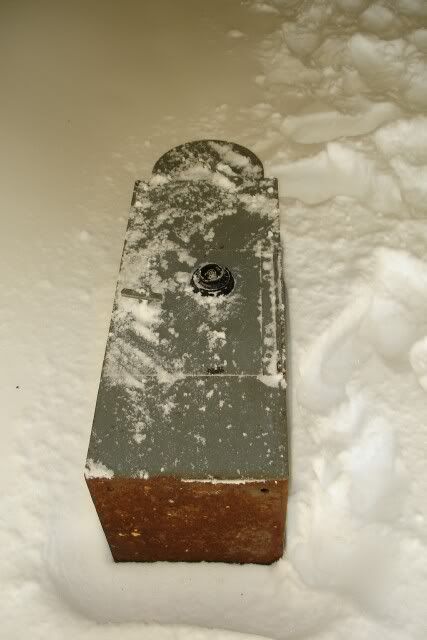 Still locked, left on floor in middle of room.
What's left of vehicle maintenance.  On the other side of the wall to the right was a water tank and generator/electrical room.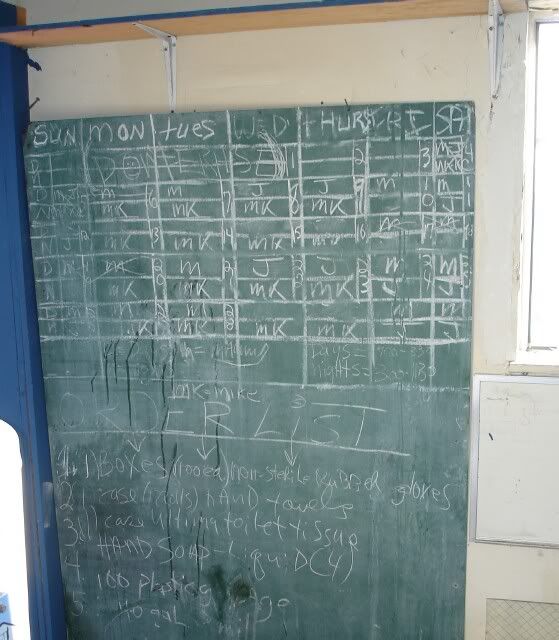 Finally, the last week of schedule for Facilities.
I was really hoping to find a trail map, but could not.  It was an eerie place, nobody around with doors creaking and banging shut in the wind, all while exploring the interior of the buildings by flashlight.
Anyone have ski stories from Iron Mountain?
stvbck