I have finally decided to part with these skis.  They have been great and I loved them, but just haven't been skiing on them often enough lately to justify keeping them.  Plus, with warmer temps around the corner, a new fly rod is calling my name...
193cm Atomic Big Daddies
Rossignol Axial 140 bindings

Dimensions: 133-107-125

Excellent condition, no base damage (just a few small/light scratches). Few superficial scratches on topsheets. They have a few stickers on them (I can remove them if you want me to).  The bindings are mounted to the 'use-anything' plate, (Atomic plate has been removed, but I think I still have them somewhere).

My BSL = 317 (27.0 Lange's)

I was thinking about $200 plus shipping. PM me if interested. I will consider reasonable offers.
This is a big ski and they feel heavy on your shoulder, but they are actually quite agile and ski very well.  They are an EXCELLENT ski for a bigger guy and they really bust up crud and crust.  Great in powder, obviously.  If you like to ski with power, no matter the conditions, this is a great ski for you.  But they are also good on soft snow days when you want to relax a little and let them be the workhorse.

Here is an older picture of them in my old garage (2 seasons ago), but I haven't skied on them much since these photo was taken (maybe 3 or 4 times).  I can take new photos of them this week if you want me to.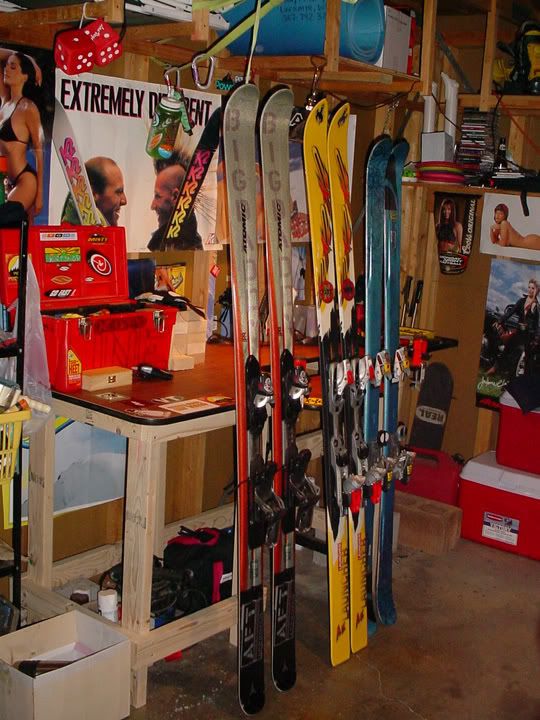 Edited by 72Twenty - Fri, 06 Feb 09 05:43:30 GMT