EpicSkier Eug is here with his 8-year-old son and I skied with them for awhile yesterday morning. Eug skied here in the 2004 Gathering and a couple times since, but this is his son's first visit.
We've had about 24" of new snow since Sunday and things were GOOD.
Here's a two-turn sequence of Eug on South Hoback: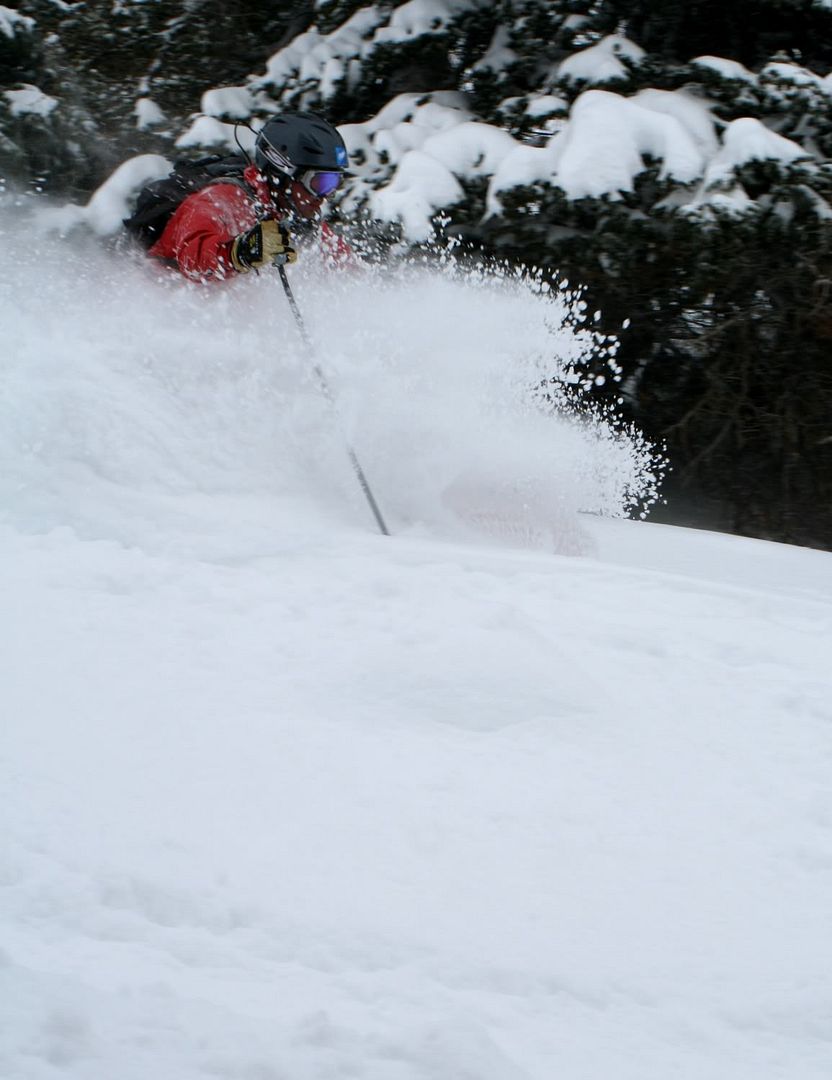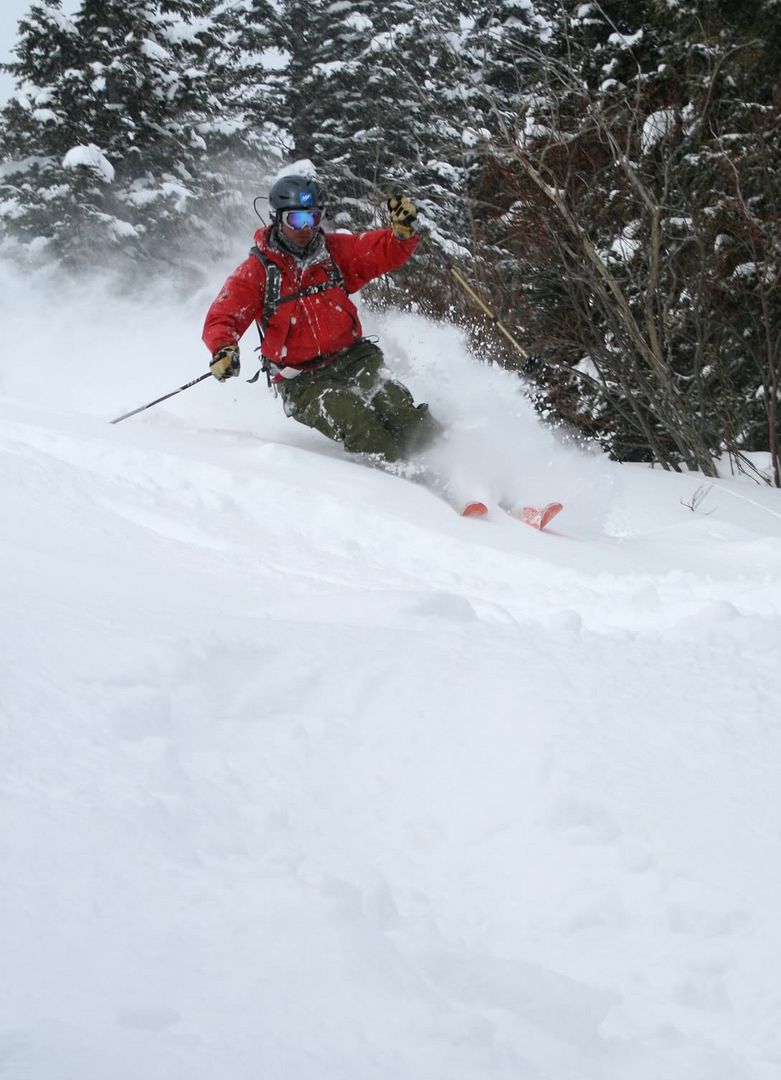 And here's son-of-Eug on Sublette. This little kid is a riot to ski with: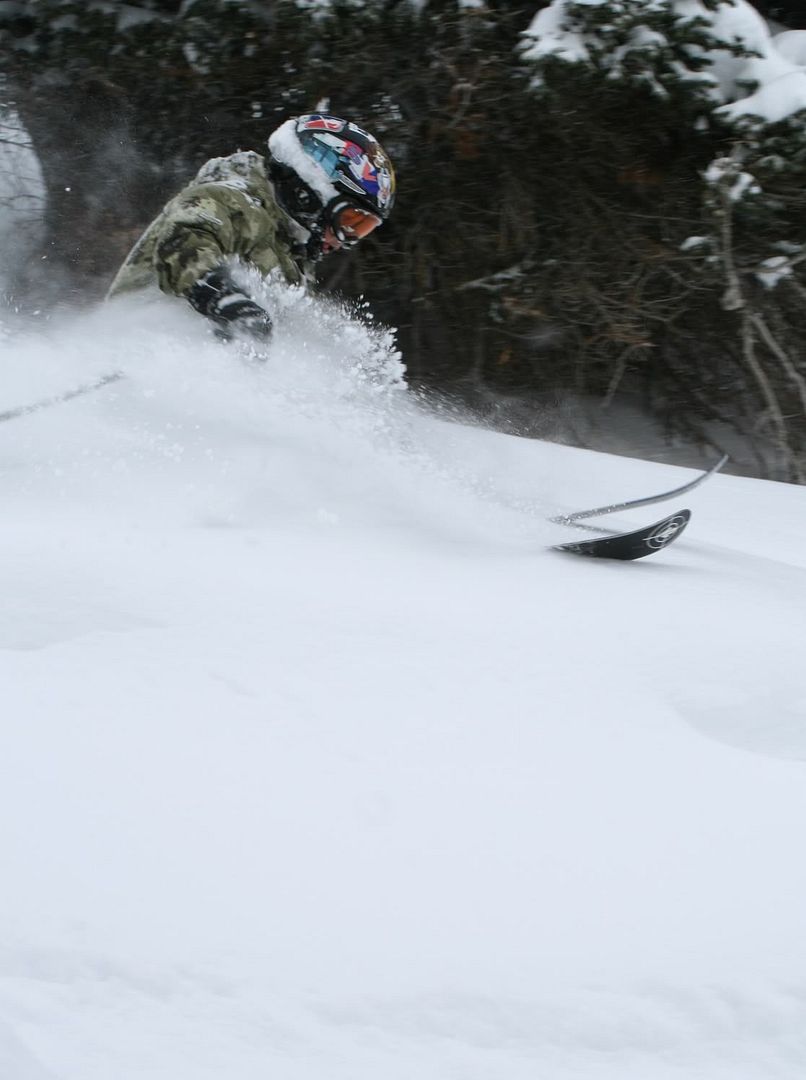 Hucker:
Thanks, you two.