Today at Magic Mountain was the best powder day of the season for Paul Jones and me and some of the best tree skiing I have ever experienced.
We arrived at Magic at 8:30 AM in the midst of a raging snow storm. About one inch of new snow had fallen when we boarded the first chair at 9:00 AM and between 8-12 inches had fallen by our last run at 4:00 PM. We just about had the entire mountain to ourselves. We did not see more than 25 people the whole day. We had fresh tracks almost every run.
Three cars in the lot at 8:30 AM
Red Chair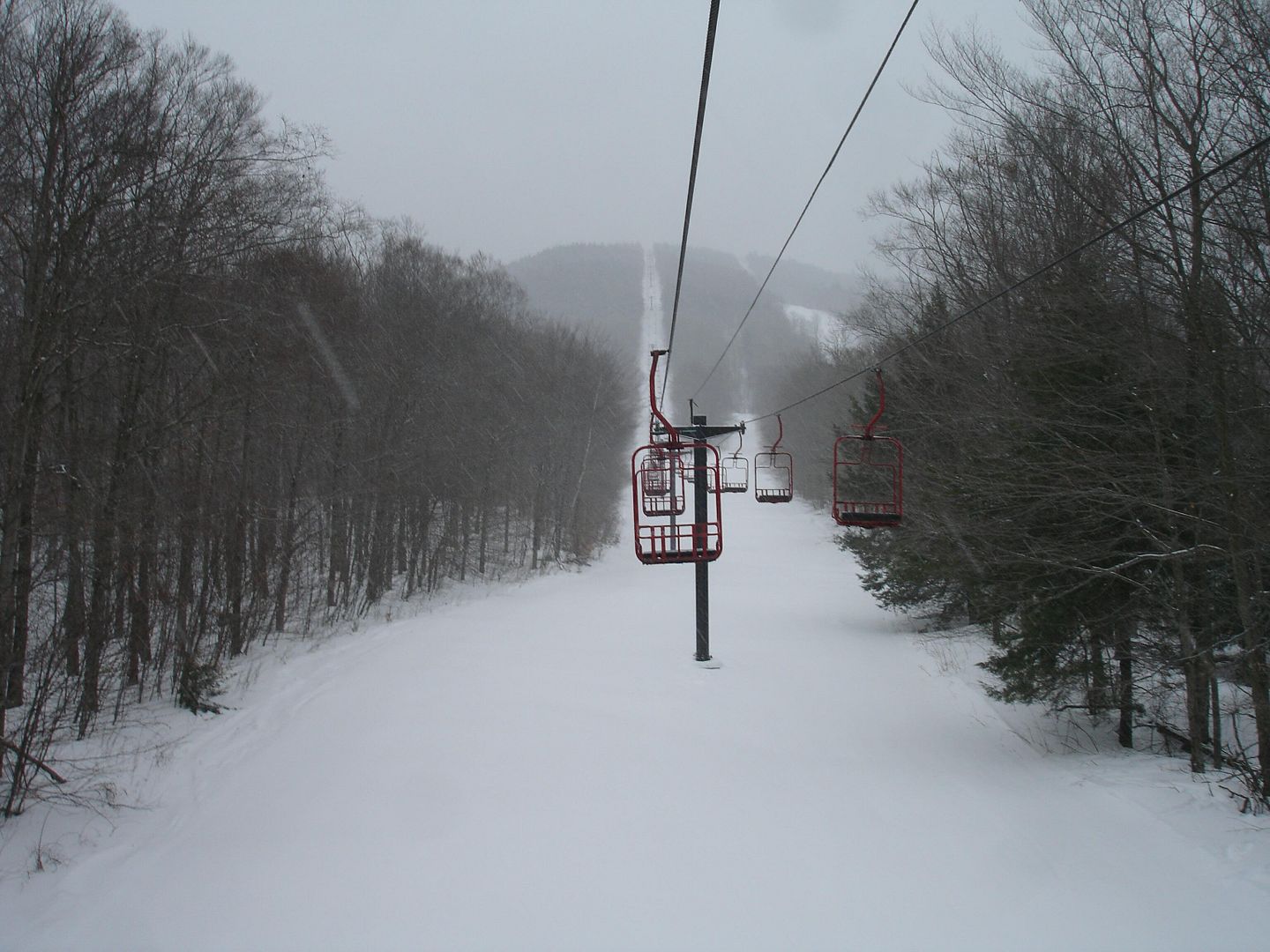 Magic Carpet
The snow, which was soft and light, got better and better as it piled up until about 3:00 PM. Between 3:00-4:00 PM, the snow turned to sleet, making the snow on the slopes heavy and slow.
Our favorite runs, which we skied multiple times, were Red Line, Heart of Magician and the trees on both sides of Talisman. The tree runs were untracked with boot-top to knee deep powder. I ran into only a few rocks and sticks in the woods. The base under the powder was mostly soft. Slide of Hans and Lower Wizard were also a lot fun with loads of soft bumps and deep powder.
Buzz ripping Red Line (For those with high speed connections, you can view the videos in high quality by selecting HQ near the volume slider.)
Buzz and me in The Hollows
Heart of Magician
Tracks of the day's runs
After having after such a great time today and last week, Magic is now my favorite day trip mountain.
I can't wait to go back.