Any of you who have been following the
trip reports
from Jackson Hole are probably aware of Skiing-in-Jackson (Stephen) and his ripper kids. I just wanted to report that not only are his children great little skiers, they're really cool kids as well.
He and I have ski lockers in the same room in the Bridger Center, so I see him and his family pretty regularly. This morning, I came into the locker room and there was this great little display on the counter of the locker office: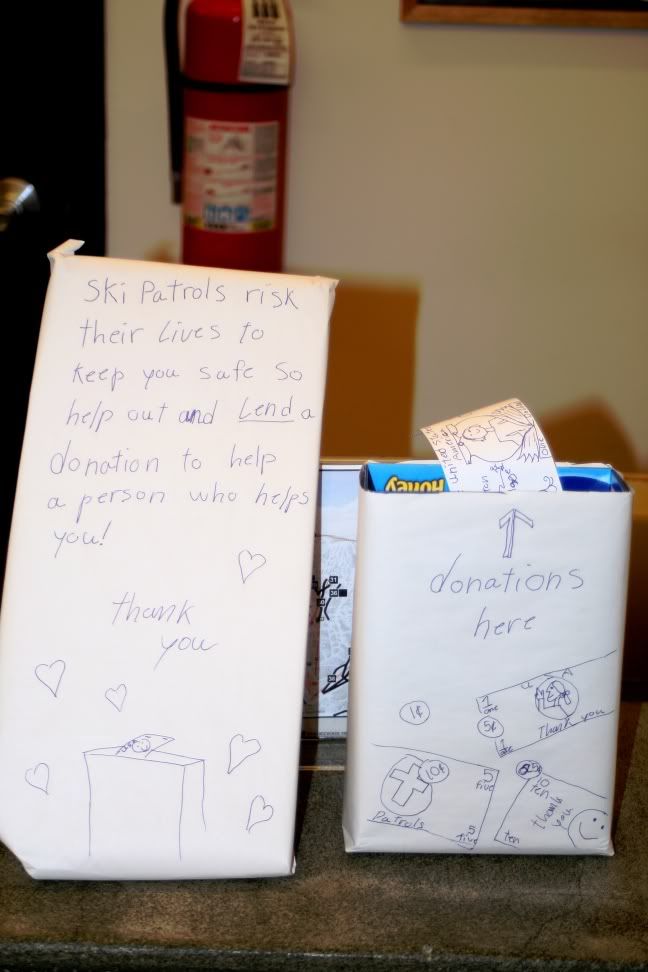 Stephen's kids dreamed up the idea of taking donations for the JH ski patrol and drew these cute little posters. Best of all, the guy behind the counter says there have been a whole bunch of visitors (aka tourists) who have remarked on what a wonderful idea it is and then dropped bills in the box.
How great is that?
For any of you who are still coming to Jackson this winter, Stephen is a custom bootfitter at
Jackson Hole Sports
in the Bridger Center right at the base of our gondola. I've heard outstanding comments on his skills from a bunch of people in the ski school. If you're looking for a boot person while you're here, keep him in mind.