Just got my first serious injury ever, a complete tear of my Right ACL
after 5 awesome days of skiing Aspen/Snowmass
. Was coming through some steep trees and didn't hold the landing of a quick turn jump and fell down the slope, hyper-extending the knee. I know that I jumped and didn't make it, but I dont know exactly how I inured it.
Getting to see my MRI results tomorrow with my Ortho Doc. My PT from the same clinic saw the MRI and said it was a complete tear with no damage to anything else in the knee, which I haven't read is common. Can someone explain how that happens?
Anyway, since surgery is most definitely needed at this point, I wanted to see if there's any preference between getting an autograft from the Patellar Tendon or from the Hamstring Tendon.
My PT told me my doc prefers to do Patellar Tendon, being the majority opinion these days. I've read the pros of being bone-to-bone graft, leading to quicker and simpler recovery, with the major con for me being pain behind the knee cap while kneeling; seems like 1 in 2 chance of that developing. Can you verify this?
Besides a passion for skiing, I'm a motorhead and spend a lot of time in the garage wrenching of my motorbikes and car and there's a lot of kneeling involved. Also, I'm planning for an extended motorcycle trip through South America and in order to repair tires in the wild, force from
kneeling is integral to the process
. So, I'm thinking getting a Patellar Tendon is really going to bother me for my motorcycling.
Regarding the Hamstring, while it's pros are that it performs just as well or better than the Patellar, while having higher tensile force, the major cons are that it is a tissue to bone healing for the graft and devices are needed to anchor it.
Do you know of any other cons to Hamstring tendon grafts? Want to see if I should just stick to Patellar or really pursue the Hamstring.
I read that laxity over time was an issue earlier, but now they've got that figured out with the quad pre-tensed design.
What do you think are some of the better anchors for this kind of graft?
Some pictures:
Getting ready to ski some trees near the Buckskin run in Snowmass:
At Highland Peak, after having hiked to the summit to ski the awesome Highland Bowl, whoop:
Frame capture of the area that I fell; the International run area near Ruthie's Lift on Aspen Mtn: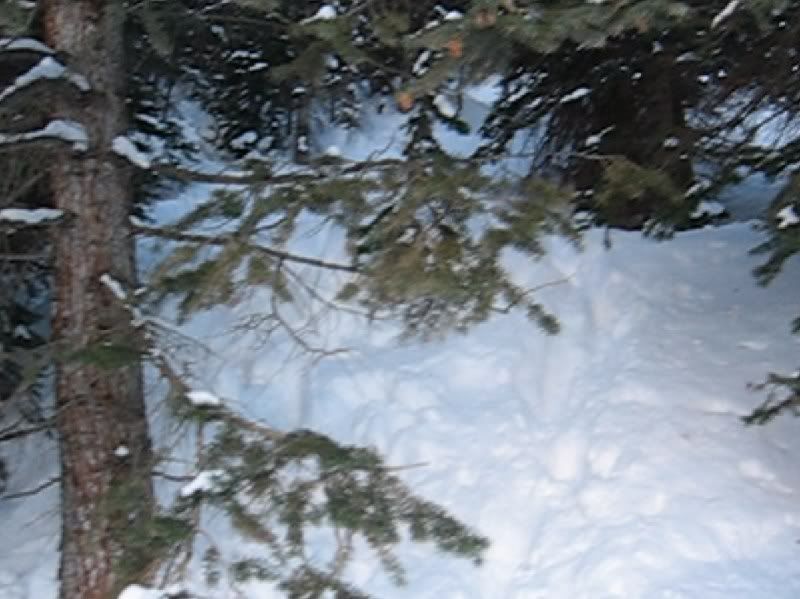 I shot tonnes of video of me and my French skiing buddy and I'm going to compile and post them here along with a full Trip Report. This is just a quick clip to show the area that I fell in:
I'm know I should be good to go for another epic ski trip next year (maybe Jackson Hole), but this year is sadly over too soon. Hoping it doesn't interfere with the whole motorcycling season coming up.
Thanx for any input