I did a very fun backcountry trip in Teton Park today.
Backcountry skiing has been a bit inconsistent this year. We went from no snow in mid-December to total snow inundation (and extreme avalanche danger) through Christmas/early January to howling winds that blew all the new snow in the backcountry to South Dakota and then two weeks of mega-inversion with unrelenting sunshine and temps at 10,000 feet up to near 50 degrees. To say that our backcountry skiing conditions are a little "variable" is the height of understatement.
With that as a background, I took a couple friends to the Park. I was going as much for the exercise and to ski something besides old skier-pack at Teton Village. I had VERY low expectations of the skiing we would find.
One of the friends who came along is former Olympic gold and silver medalist Pepi Stiegler. Pepi brought along a longtime friend of his from Austria. We skinned up Blacktail Butte (just east of the Jackson airport). Our up-route took us along a southwest-facing ridgeline that was almost completely scoured clean of snow.
We figured from looking at the conditions on the way up that we would do a connect-the-dots descent consisting of traverse/kick turn/traverse, etc.
Well, we were able to find a few little corridors of recrystalized, untracked powder and the skiing turned out to be really good. Pepi's friend (who is a very, very good skier) liked the conditions so much that he decided to retro back to his long-ago Austrian wedeln technique.
Here he is: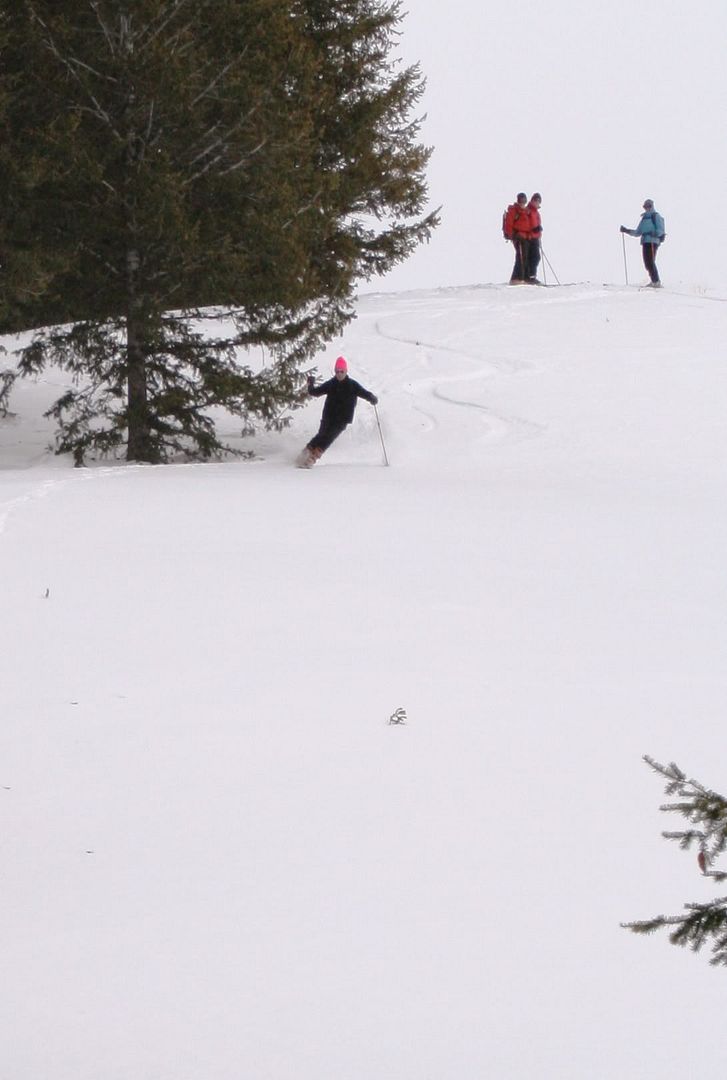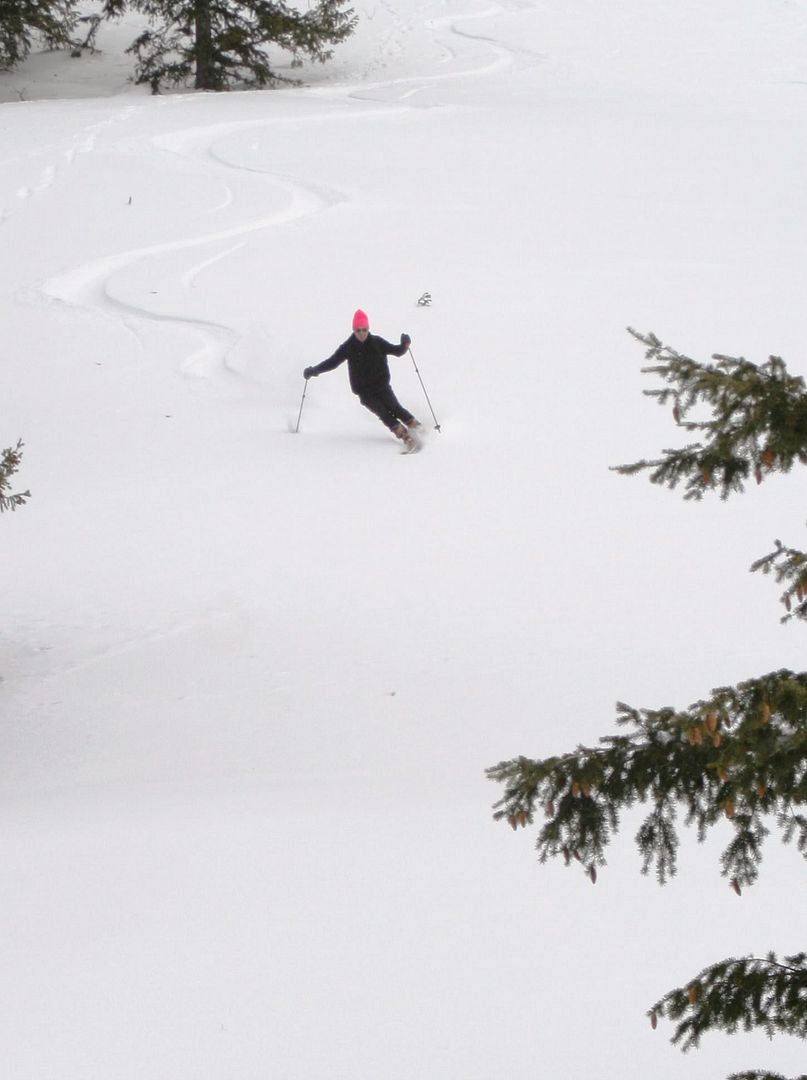 And Pepi (non-wedel):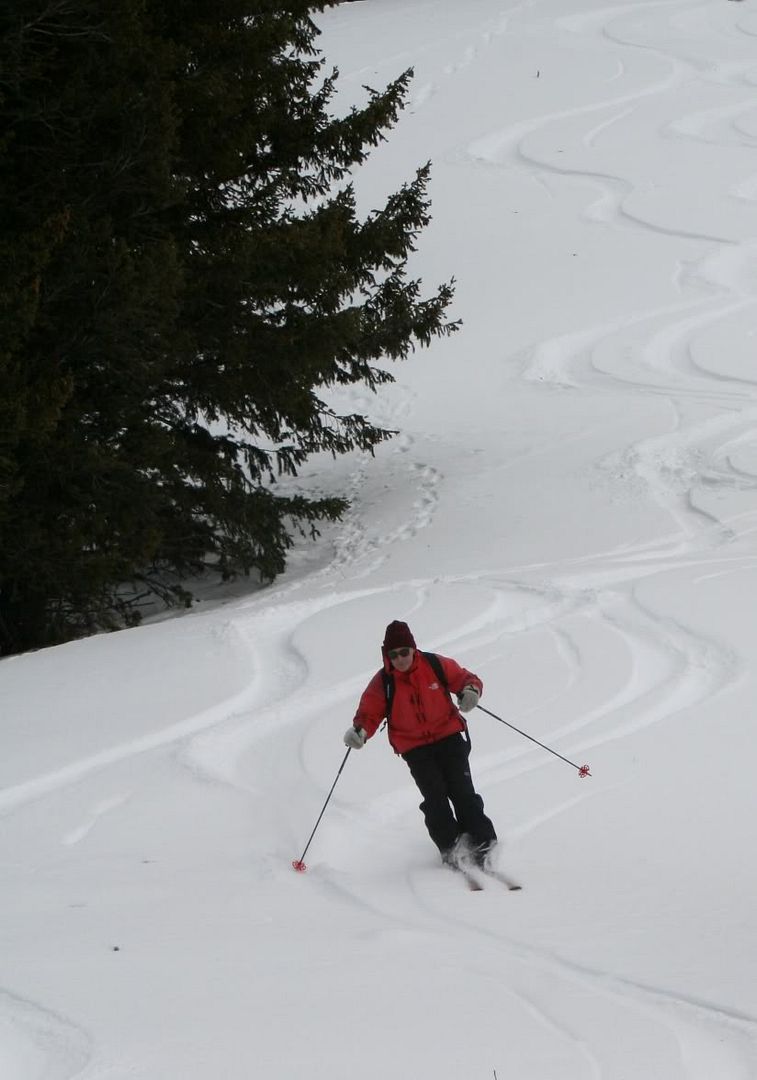 I would never have dreamed we could find untracked, SKIABLE powder this long (and this much weather) after the last snowfall.
It was a hoot.