I origanally posted this in the Ask a Pro forum, but the only one to offer their view was Rick. Thanks Rick. I thought I would open the topic to everyone, & maybe get some more insight.
Okay a quick, but maybe not so simple question for the Pros. It is a given that balance is directed to the outside ski in order to maintain alignment, bend the outside ski & utilize sidecut & decambering characteristics.
So my question is:
If the outside ski bends more than the inside ski in a turn, how is it that the tracks in the snow appear parallel?
Maybe someone with a little physics background can explain this in laymans terms that a simple minded guy like myself can understand. I know the answer is staring me in the face, but I just can't put my finger on it.
Thanks in advance,
JF
Today I made a few turns & got a couple of pics. I made these tuns with maximum pressure to the outside ski. As usual you can click on the pics to make them larger. You know they say a picture is worth a thousand words & all:
Left footed turn
Transition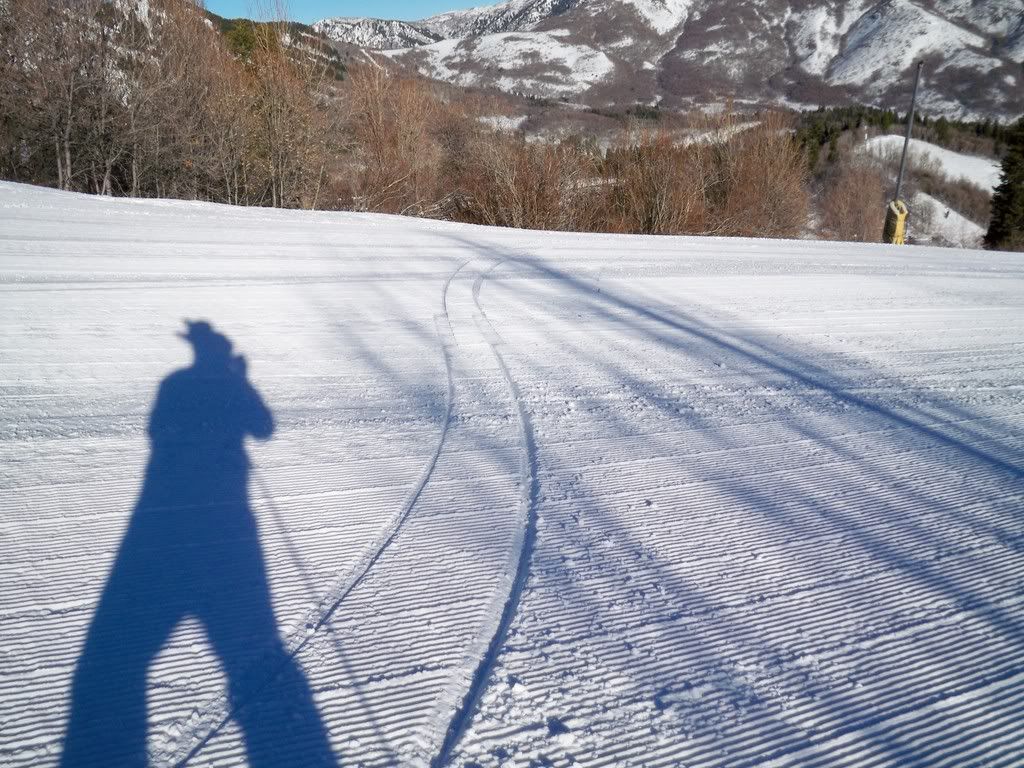 Transition (different angle)
JF