Family holiday weekend in southern Vermont...
Saturday 1/17 - Started the weekend at Magic with a 2 day ticket. I'd never been there before but had long meant to get here. Never seemed to be in the area when the snow was good enough where it seemed worth it. It was pretty cold (minus more than I cared to know), but no wind and a little sun made it bearable. No pictures today - I forgot the camera and it was probably too cold anyways for my hand and my battery which couldn't hold a charge for must of the weekend. I think it had been several days since they had fresh snow. Snow was thin in spots but surprisingly soft everywhere. I forget how nice that natural snow keeps the trails...guess the cold helps too. Took my first run with my 6 y/o...she saw the easy trees in Enchanted Forest and insisted we start there. The trees would be the theme of the weekend with her. With my wife and daughter, we hit everything on the east side that was blue or green. By myself, I got to Broomstick/Heart of Magician and Sorcerer and then Goniff Glade to end the day. Even the 3 y/o had a good time in his lesson program. There was absolutely noone on the mountain all day long, except for some college race event on Hocus Pocus...not bad for a holiday weekend Saturday. Around 2:00, the Red Chair died for the day, but we got vouchers out of it. Guess I'll need to get back there later this season.
Sunday 1/18 - Probably my best day of the year. They claimed 3 inches I think...seemed like more to me, but maybe that's just cuz I haven't seen fresh snow in awhile. That led to a bit more people, but still fine for a holiday weekend. The regulars seemed to think it was more crowded than they were used too. Fresh snow was everywhere. I started off by myself on Talisman...even though I was out at least an hour after opening, there weren't more than 3 tracks down it by that point. Again spent most of my time on the east side with the family. I took a few runs in Twilight Zone and Goniff Glade and then Sorcerer again. Only trail that was a bit slick (this was late in the day), but still carveable was Trick. Couldn't get enough...had to rush back to the lodge to pick up my son from his lesson program at 3:30.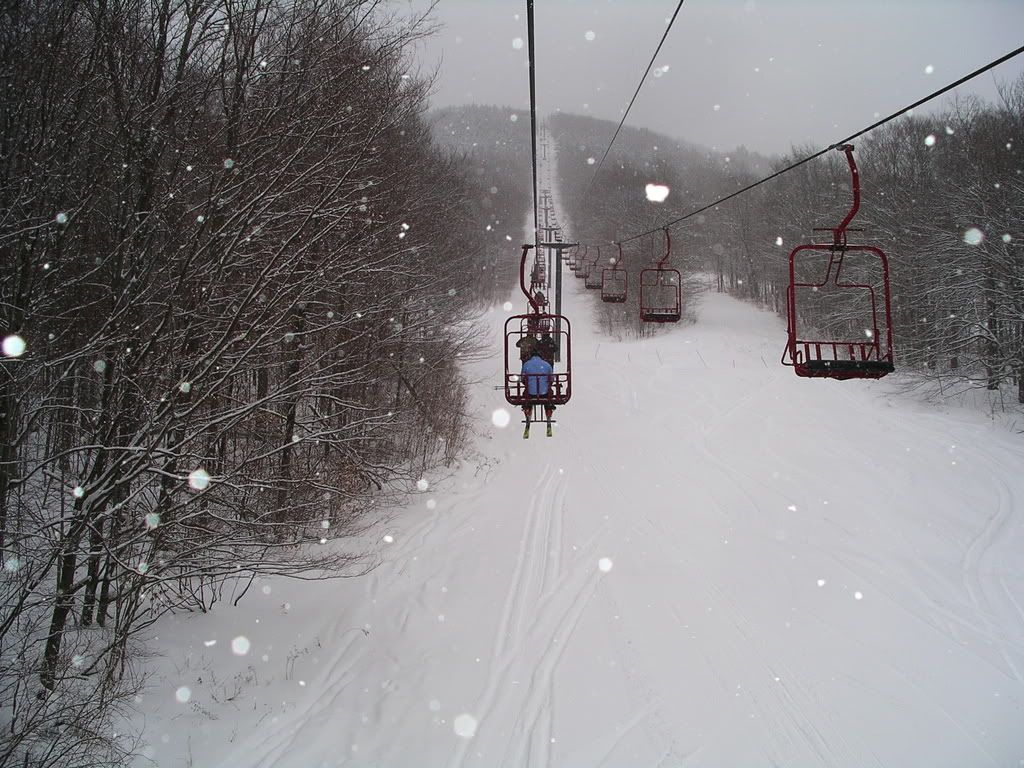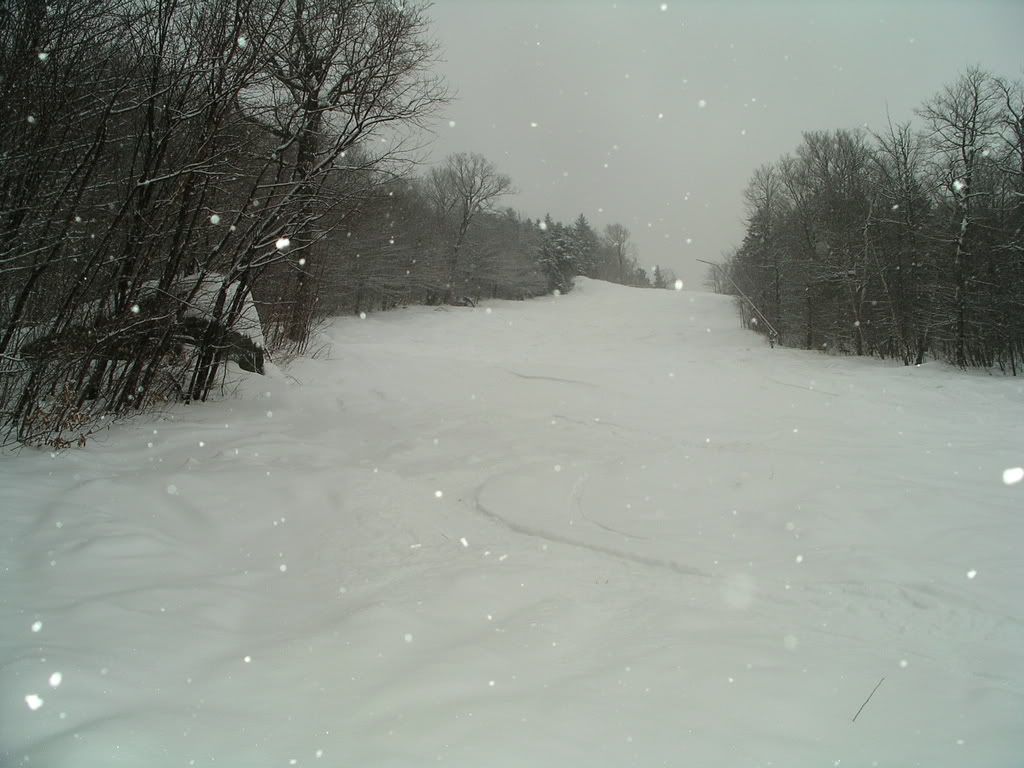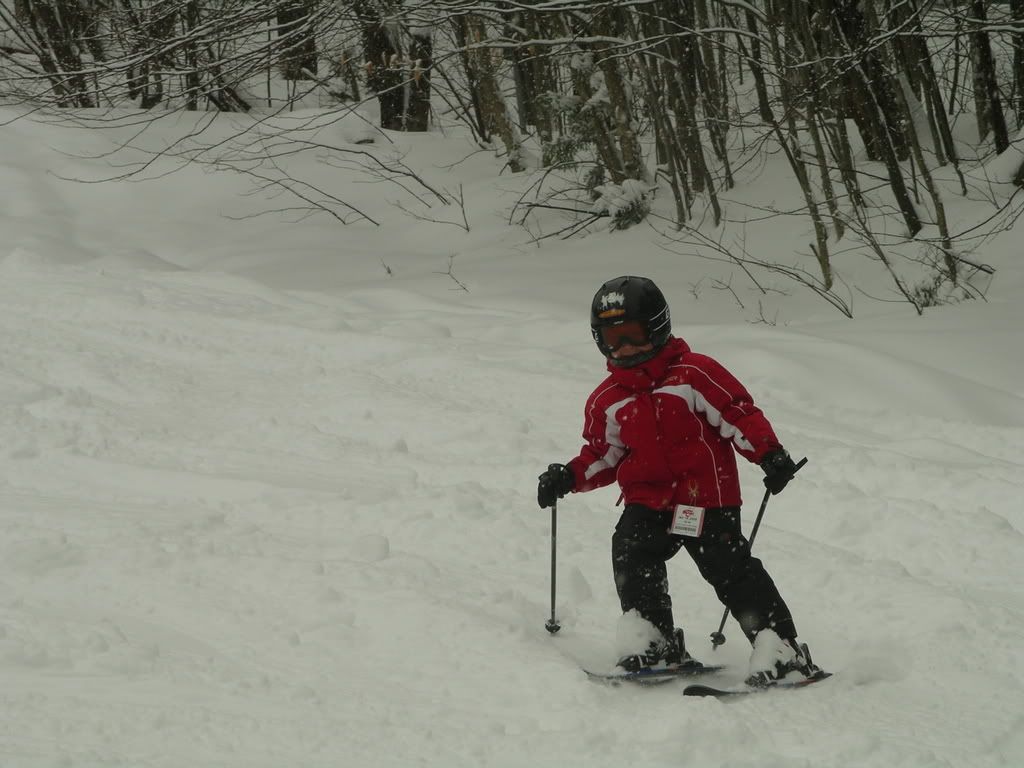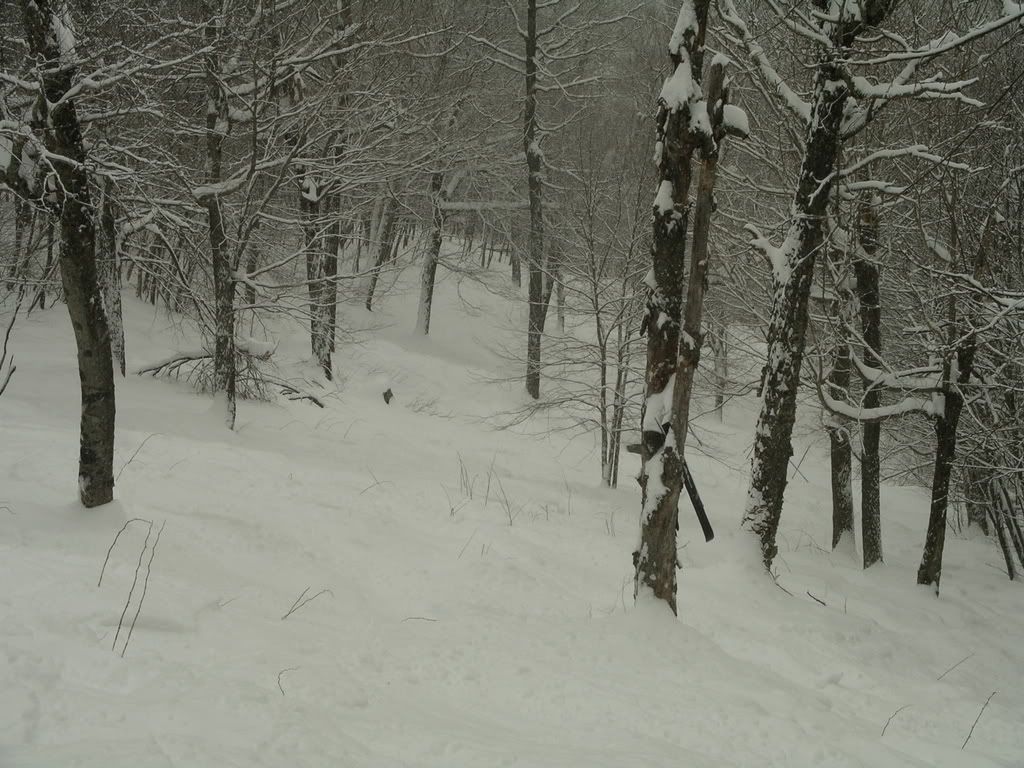 Monday 1/19 - Spent the last day of our long weekend at Bromley. I've been here a few times in the past, but never with conditions this good. It's definitely an intermediate mountain with some limited tougher sections...and some of the friendliest staff around. It's a great place to bring the family. The mountain was 100% open and the snow was great pretty much everywhere. The sun peeked out from time to time, but it was also quite foggy at the top at times. Our first run, we found our way to the Everglade trail which is black on the map but a relatively tame glade trail. It was much longer and more interesting than Enchanted Forest at Magic which led my daughter to insist we spend about 2 out of every 3 runs in there...so we found all the variations from the top on how to get there. We also did Spring Fling which was a little shorter and steeper. The main face of the mountain (Upper Twister) got a bit scratchy as the day progressed, but everything else was great. I did The Plunge by myself which was had some pretty thin snow at the top, but was better further in. My favorite run of the day was Avalanche Glade which I hit 3 or 4 times. With midweek rates, there was a small wait at the express quad for the first half of the day...it emptied out after lunch. The Blue Ribbon quad had little to no line whenever we were there. Skied till just after 3...didn't really want to stop, but we had a 6+ hour drive back to PA ahead of us.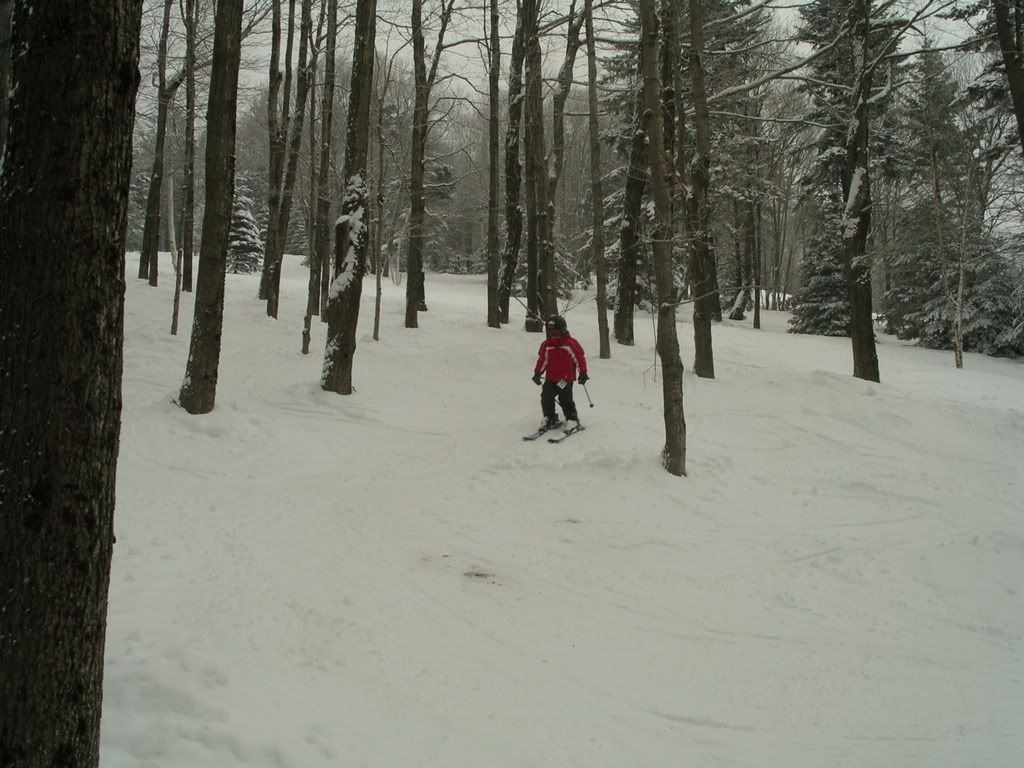 Overall a great weekend of skiing with the family.