06/07 185cm Atomic Snoop Daddy's
dimension
127/88/113
mounted with Naxo Nx21 13 din touring binding
also with BD accent skins with STS tail attachment cut to these skis and could be cut down for any ski smaller.
top sheet minor scratches chips, bottom minor scratch some edge scrapes, everything would easily be taken care with a full tune. I would have it done localy but I dont trust anyone around here enough to do it.

the scratches on the skis, a full tune would fix everything or just ski them as is. the edges are in tact there is no cracks or bends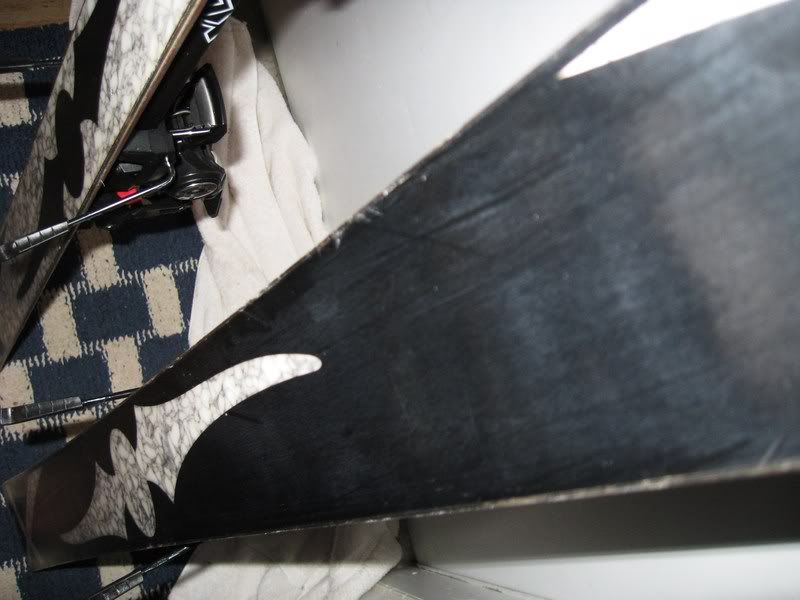 the binding are in better shape than the skis 9.5/10 imo
and you get skins as well cut nearly perfect to the skis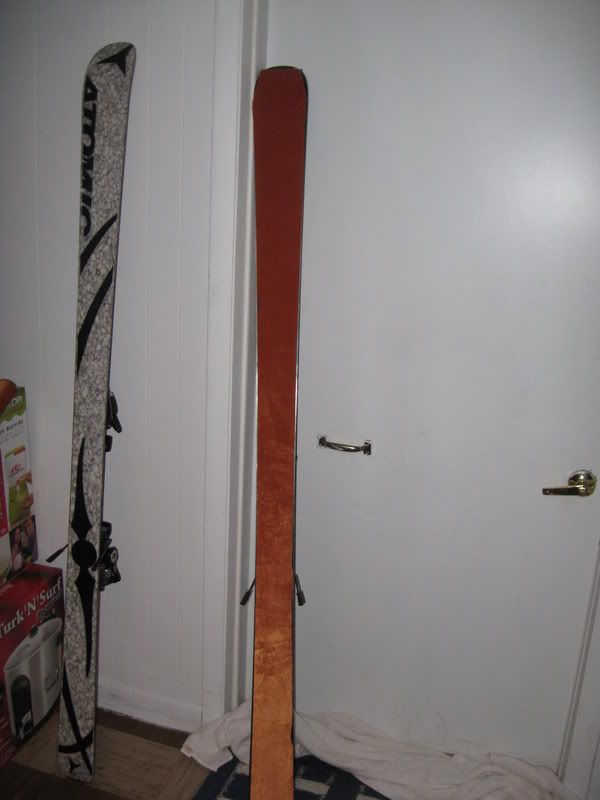 300 or best offer if you going to buy them
trades are welcome. stuff I want.
185cm Volkl bridge
165cm race stock SL skis. Noridica, Fisher prefered
179cm Hellbents
if you stuff is exceptional nice I would be willing to trade plus money for it.