Our MLK weekend tradition is to visit my sisters in Saratoga Springs, NY and take my nephew skiing. This year was no exception and Gore, an easy hour's drive north was our target.
We heard it was -9 at the hill at 8AM. We got there at 9 and were able to park in the top lot. Cold, yes. Beautiful , blue-sky day with good conditions, yes.
Sunday we woke up to about 5" on the car in Saratoga but unfortunately only about 2" up at Gore. Still it was warmer and it was snowing. It was also more crowded and the lots filled up. However, we did not wait in liftlines at all on either day. (Went in the singles line the few times we rode the gondola.)
Conditions were overall very good and there was still some powder to be found by stretching the sides of the glades. Cover is still thin in the woods though and considering that 90% of our time was spent there we were lucky to excape with no damage to our bases
First ride up the summit chair. Rumours, the steep run to the right was still closed though it looked very nice.
Here's my son Matt in Chattiemac Glade.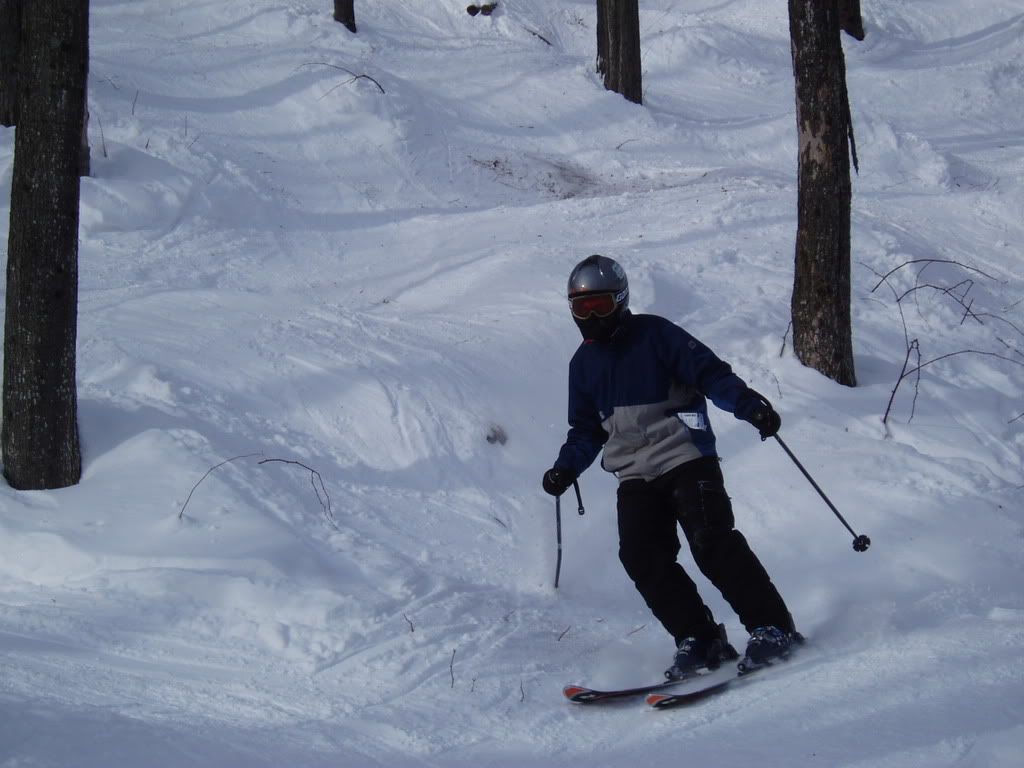 The new Burnt Ridge chair adds some really sweet terrain and is a nice plush ride.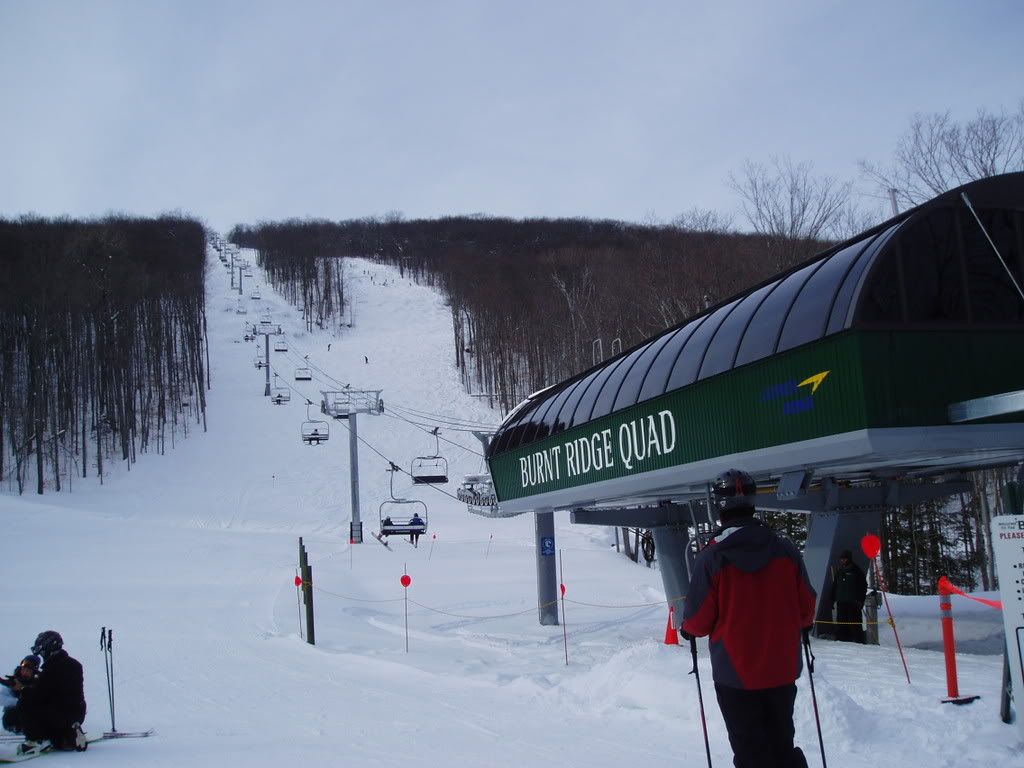 Matt at top of Cirque Glades with some guys who were having a "meeting" in the woods. We skied this run twice on Saturday and again on Sunday. It's skis more like side country exploration than a marked run and is a real fun adventure. There are at least 3 spots where a small amount of uphill is involved, a couple of narrow and steep funnels, one very steep one, and some areas where it widens out for some nice woods skiing. A fantastic new run and an instant all-time eastern favorite. Great job by Gore's crew!
Matt negotioating a narrow chute in Chattiemac Glade
Somon riding in Cirque Glades