I had a great day on Sunday skiing at Killington with my ski buddy, Paul Jones (aka Buzz). Buzz and I met in the epicski trip reports forum last month. Buzz is a fun guy to ski and hang out with. He can really rip it on the bumps, as you will see in the videos below.
I picked Buzz up at his house around 6:30 Sunday morning in the middle of a snow storm. Many of the roads were covered with 6+ inches of snow and it was still snowing hard. We knew this was going to be a great day at Killington.
By the time we got to Killington at 9:00 AM, the snow had let up, leaving about 7 inches of light, fluffy snow on the mountain. The sun was out, temps were in the mid teens, there was no wind and the crowds were light. Combined with last Thursday's foot of new snow, the conditions were excellent.
We took our first run blasting through the powder in the trees on Double Dipper. We then headed over to the South Ridge area, an area I had never skied, but had heard good things about.
Buzz on the way to South Ridge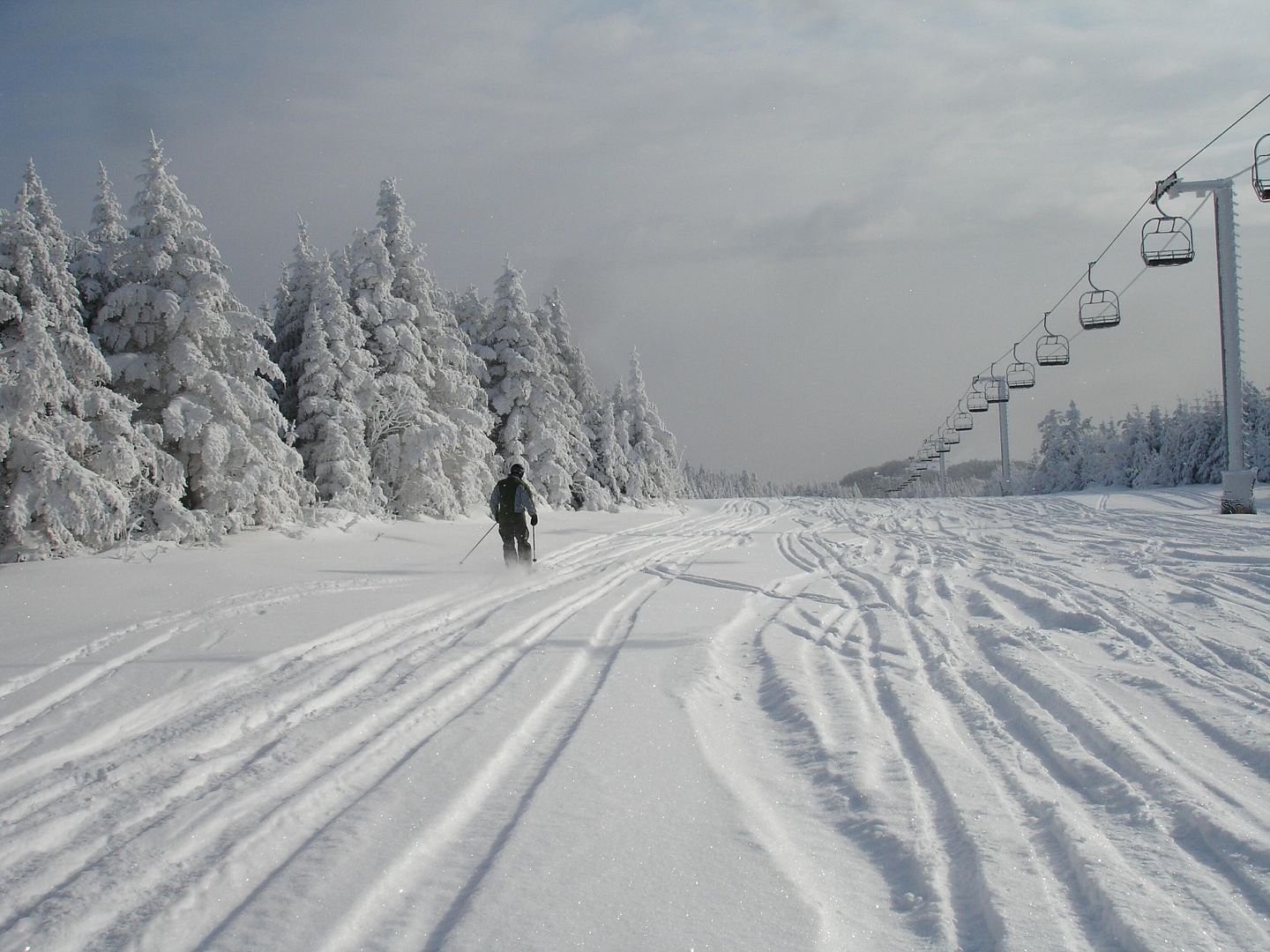 The soft powder bumps here were a lot of fun. Buzz ripping through the powder on The Jug.
South Ridge chair. See if you can spot what is strange in this pic.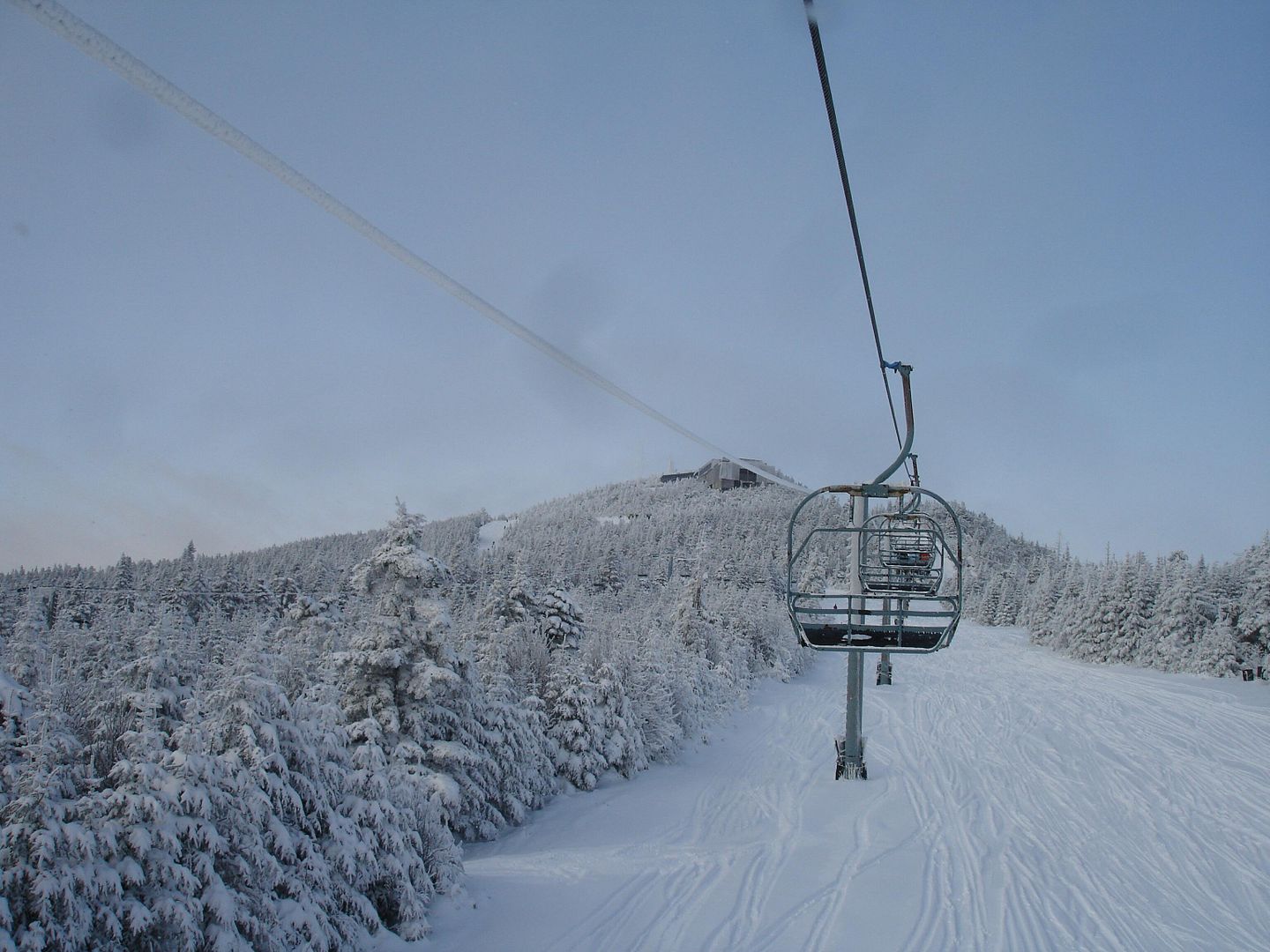 After a few runs in South Ridge, we headed over to Bear Mountain. We skied the trees from the top of the Bear chair on a tree run called Growler. The powder was deep and mostly untracked here. If you ski this run, traverse way to the skier's left of the lift line before you start coming down.
We then skied multiple runs under the Needles Eye chair and in the trees on The Stairs.
Buzz ripping the soft bumps on his favorite trail, Stich Line.
Me doing the same.
[vimeo]2802533[/vimeo]
[vimeo]2802644[/vimeo]
Some more of Buzz.
[vimeo]2802909[/vimeo]
[vimeo]2803064[/vimeo]
After a few runs here, we skied the unmarked trees on the left side of Skyburst. Buzz in the trees.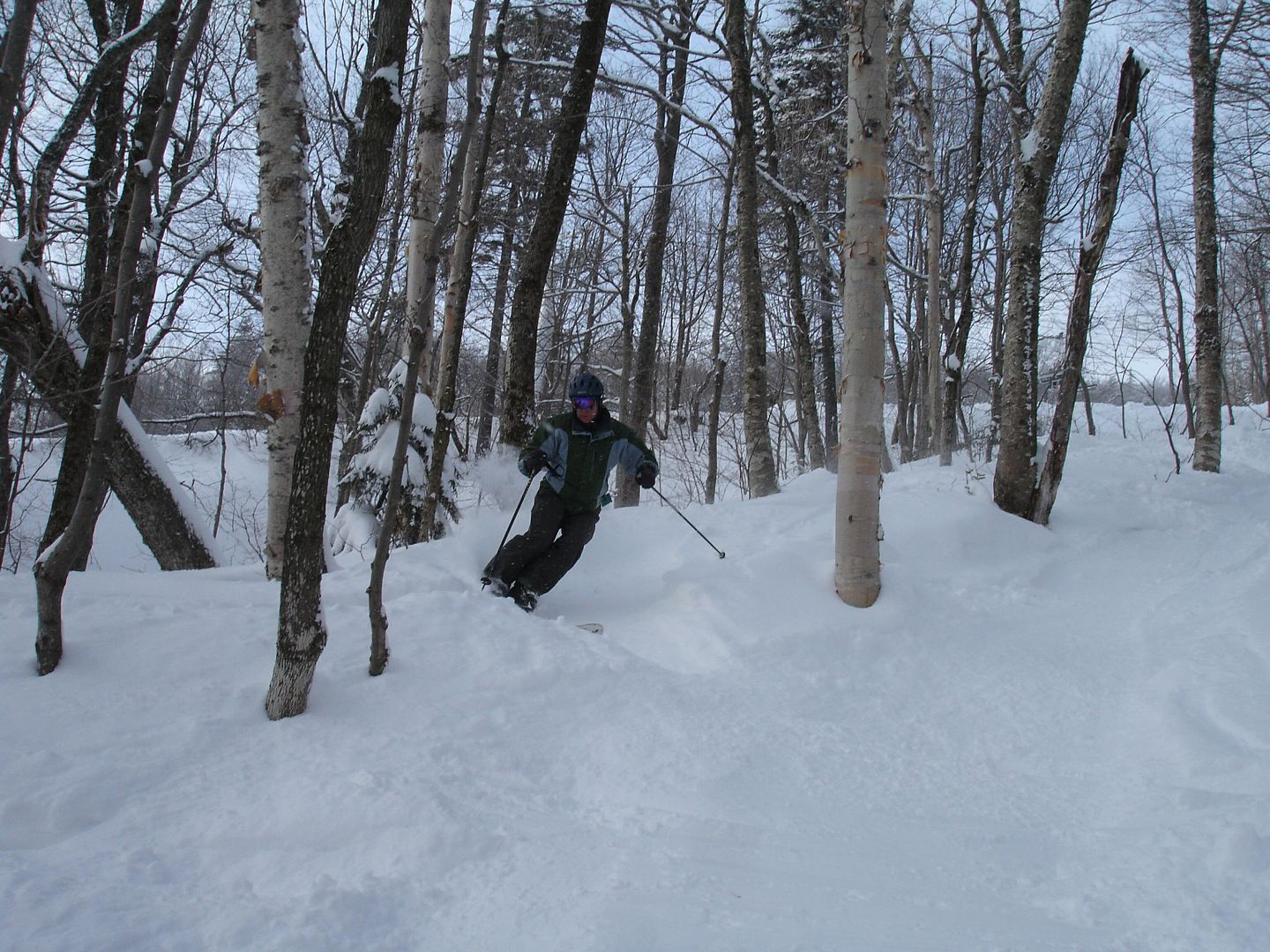 In the afternoon, we skied some runs off the Canyon lift in the trees below Racer's Edge on The Throne. If you happen to ski into the stream that winds its way through the woods here,
use the handy snow gun valve handle at the bottom of the run to clean your skis.
Top of the K1
My final run of the day was in some unmarked woods above Anarchy. I had to duck under some downed trees and hop over some streams but the snow was deep and mostly untracked. For you golfers, skiing untracked powder on your last run feels kind of like draining a birdie on the 18th hole. It keeps you coming back for more.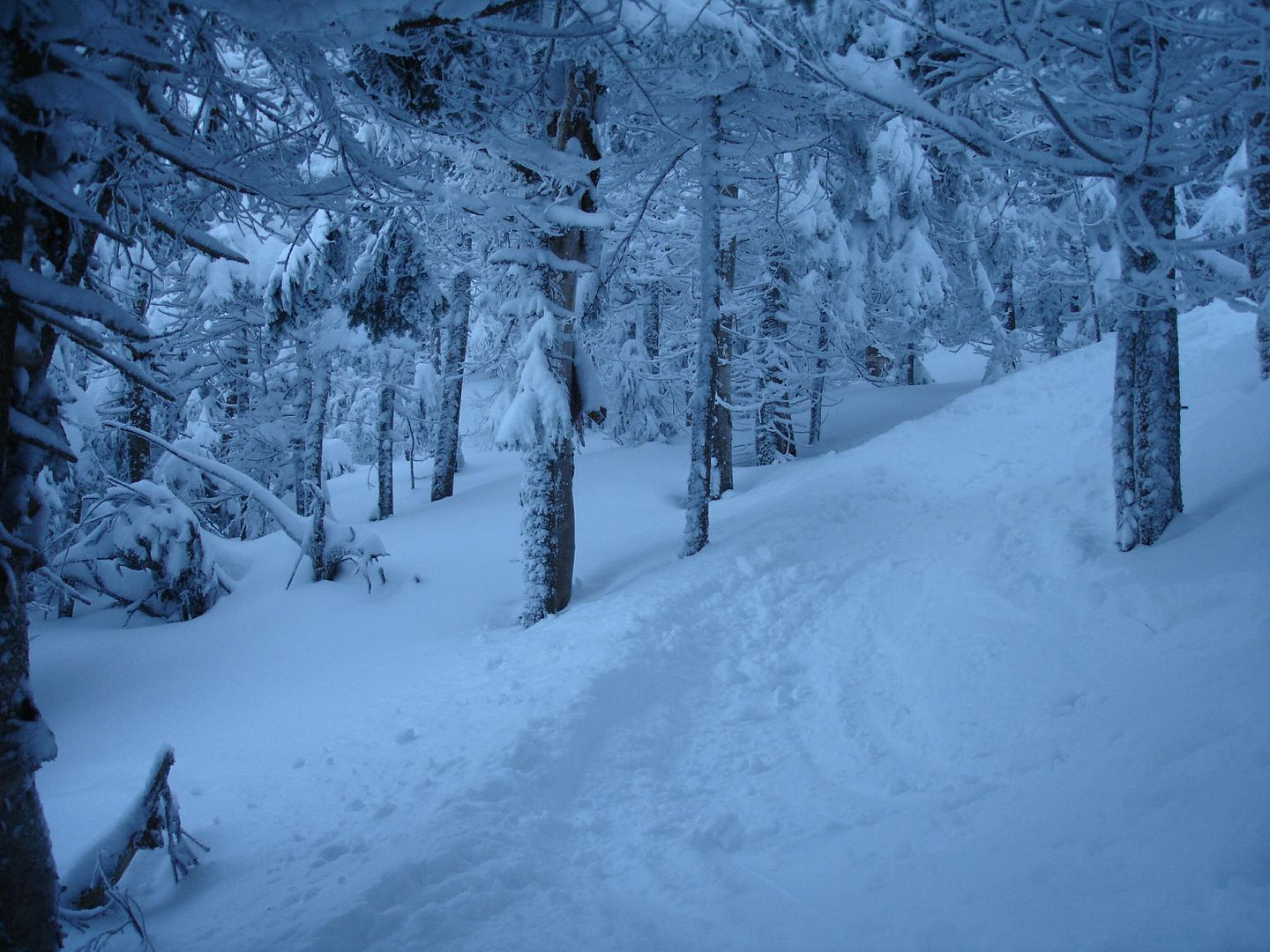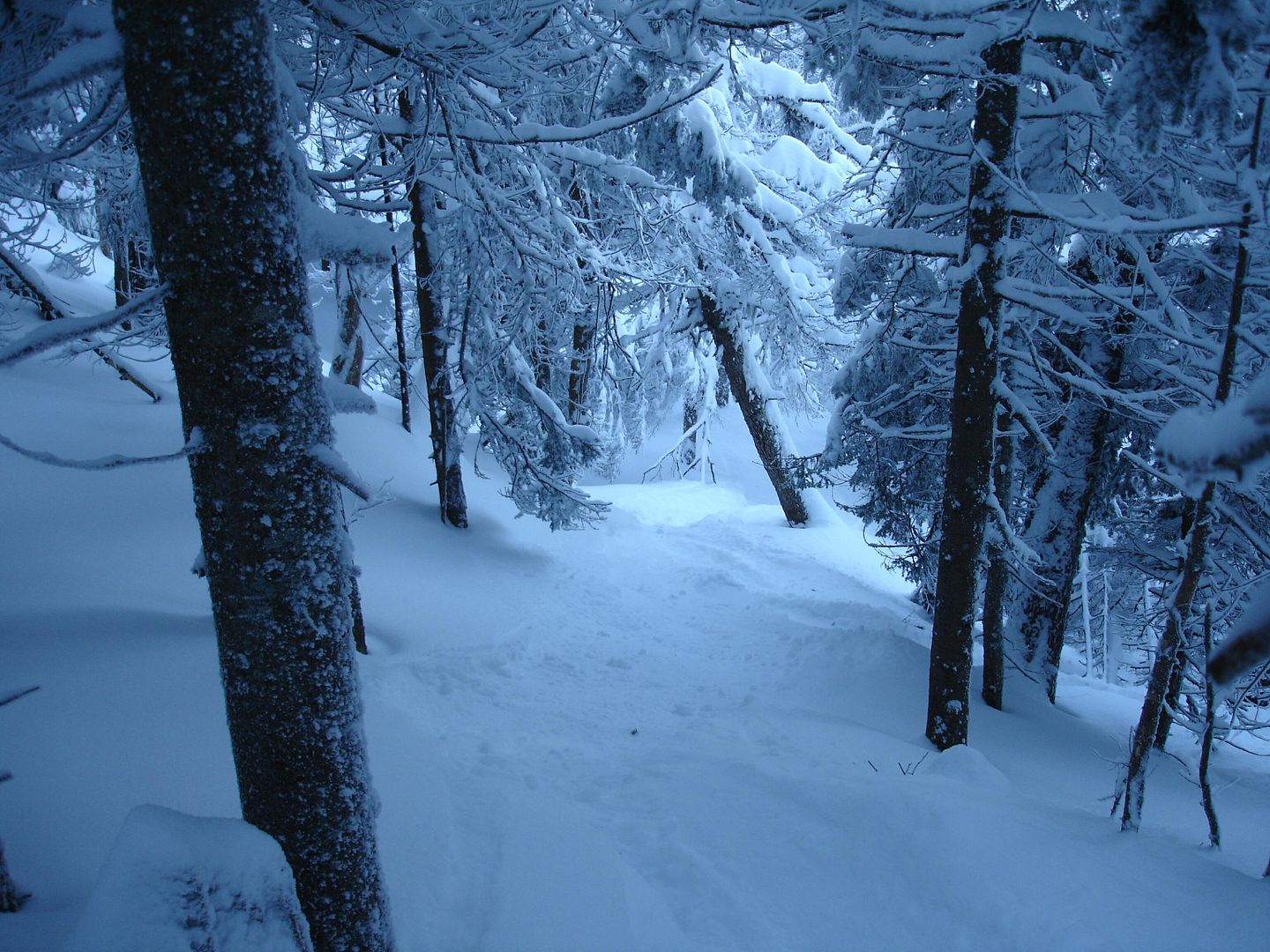 Dusk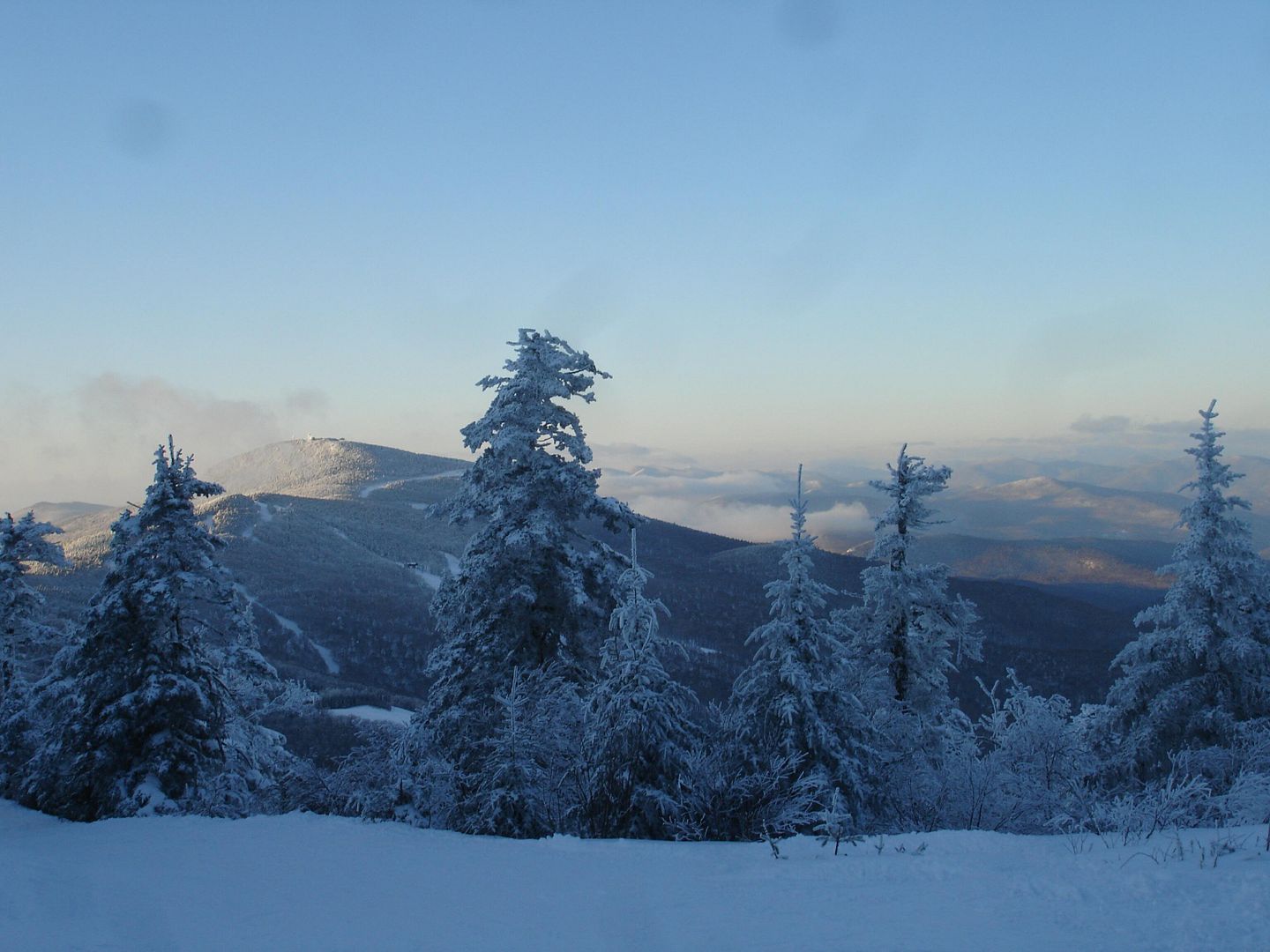 Tracks of the day's runs
Another blissful day at Killington.