The season of firsts continues, with my first time to Colorado. I've always wanted to go to Telluride, so when I heard our school's club trip this year was to Telluride, I was stoked.
Over 1,000 kids from Kansas U, Mizzou, Texas, Oklahoma, Sacramento State, and Sonoma State descended upon Telluride during the week of January 4th-9th for a week of riding and debauchery. Conditions were decent, not great, but definitely soft every day. Unfortunately Black Iron Bowl and Palmyra Peak didn't open during our stay, but they are definitely close.
Where am I gonna put all this stuff?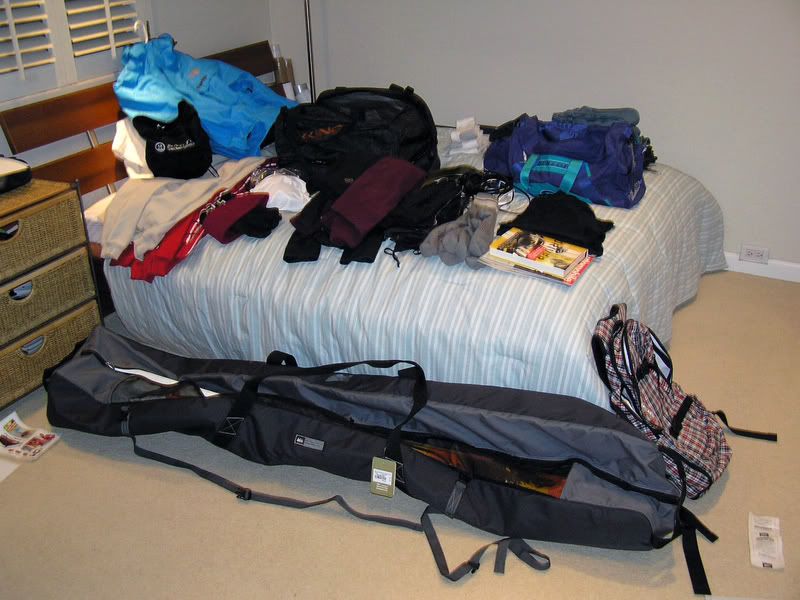 That works. Two thumbs up for the Dakine Boot Locker: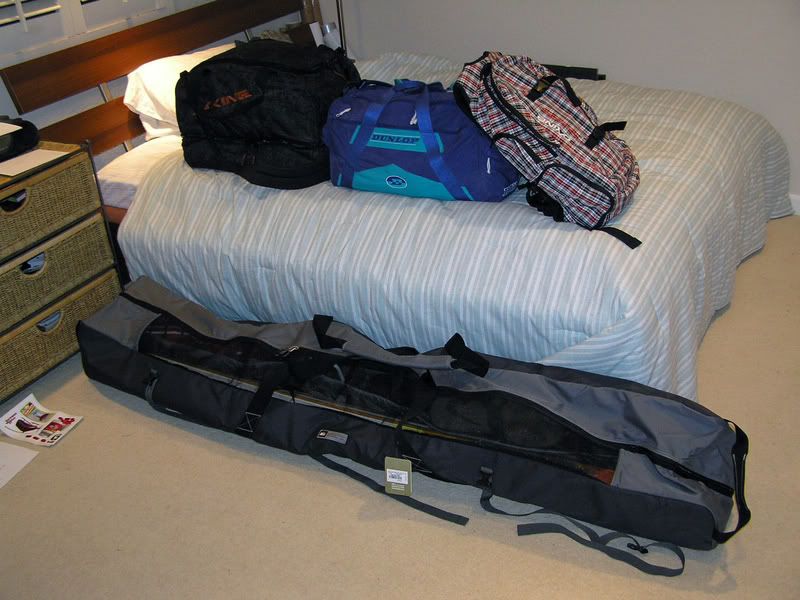 Leaving the parking lot, spirits high: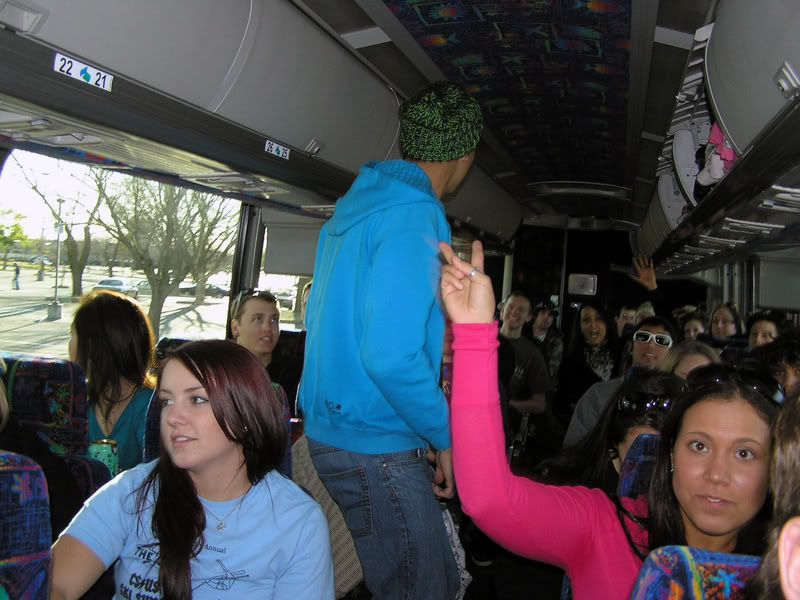 Ten hours later, not so much...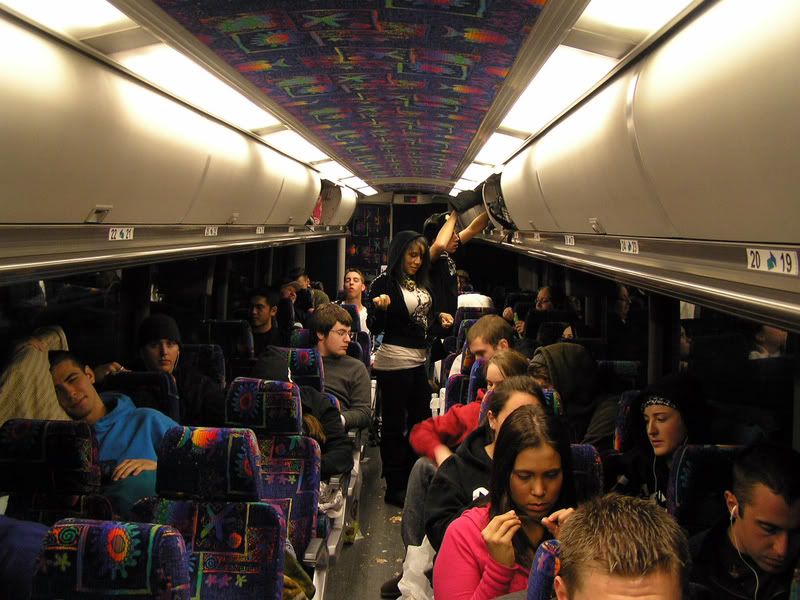 Driver, take a right!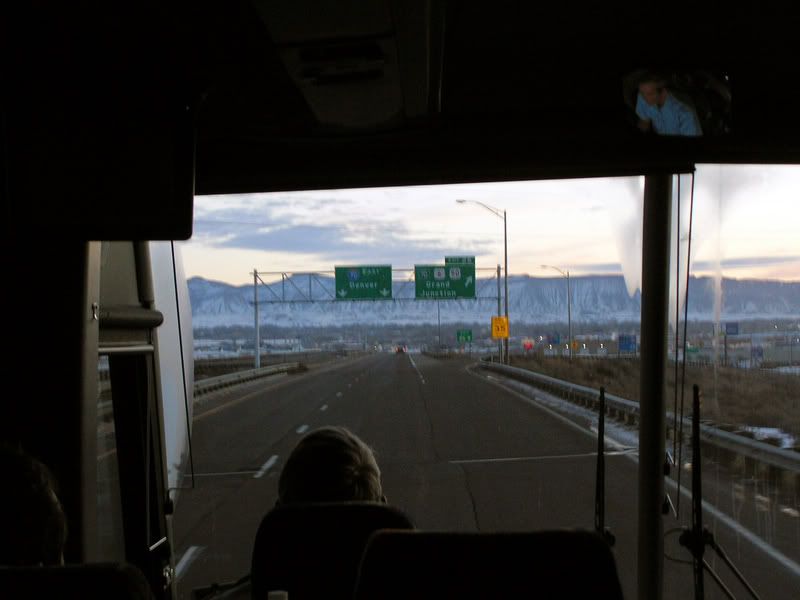 We decided to watch Hot Dog for a quick lesson in cool and funkiness: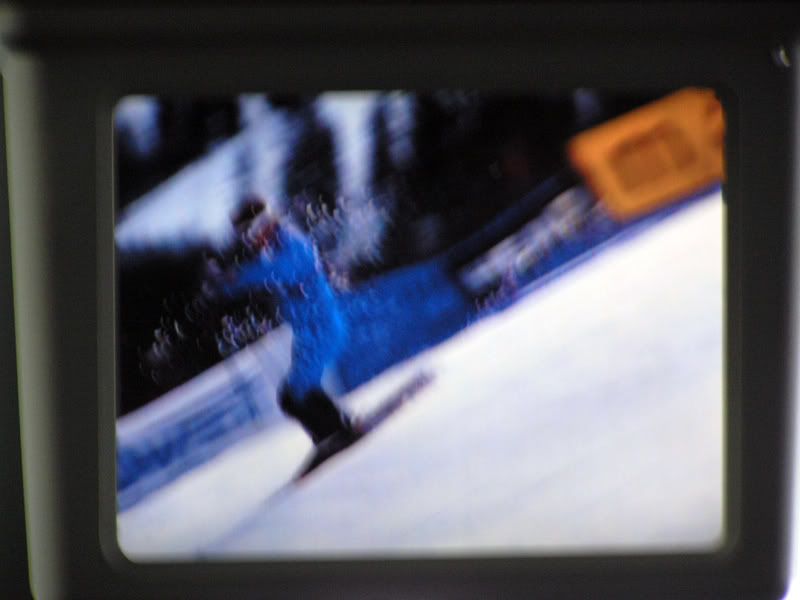 Colorado low elevation spineage, terrain already far different from Tahoe: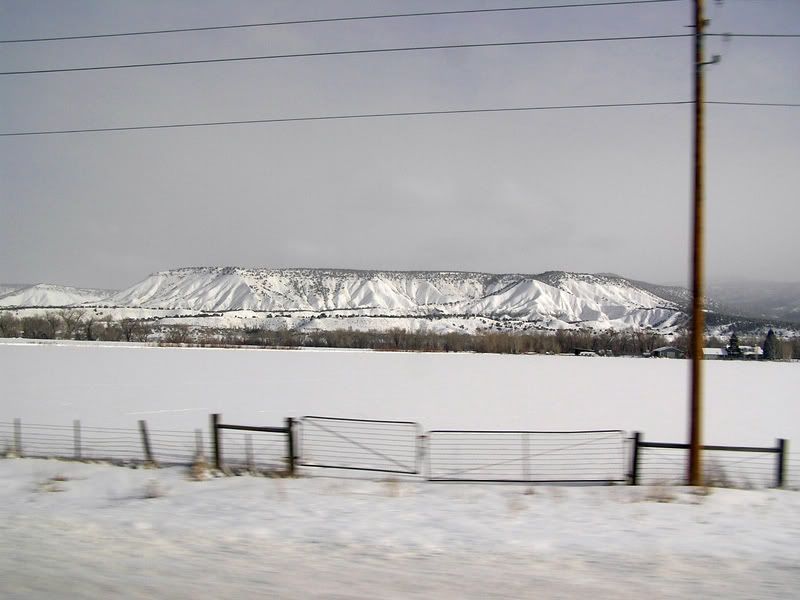 Welcome to downtown Telluride:
Did Rasta Stevie write this?
Lookin' up the frontside from downtown. Love the old school lift shack: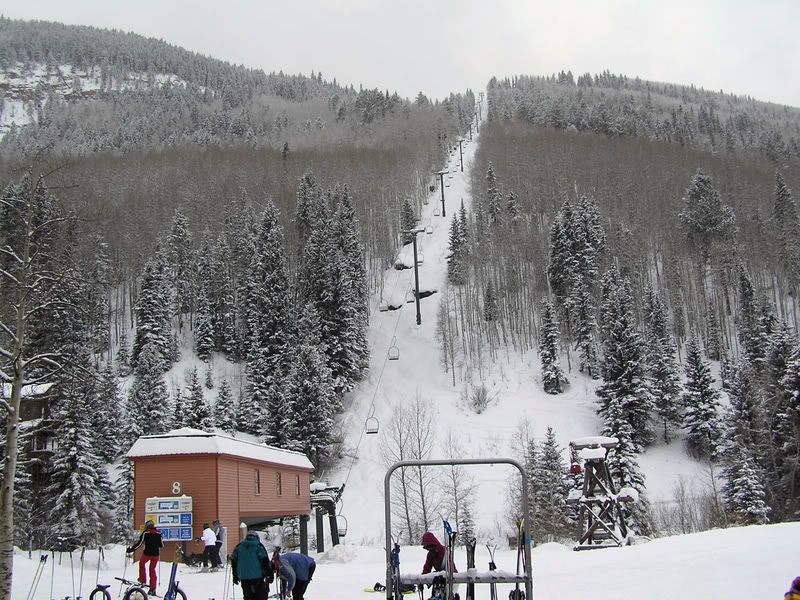 View from the condo window, light snow coming down: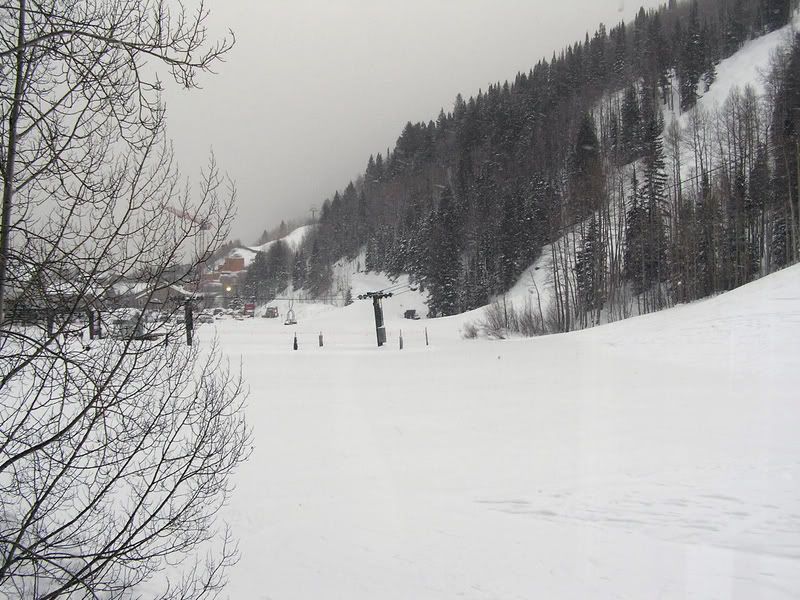 We visited the Telluride visitors information center...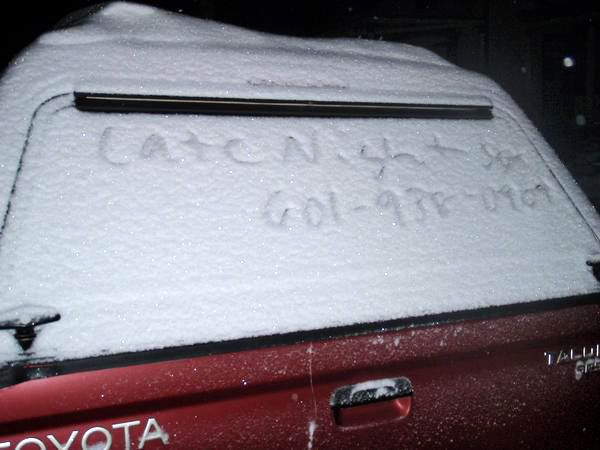 And decided to toast to our arrival:
Too many of those leads to drunken renditions of Thriller at Tommy's: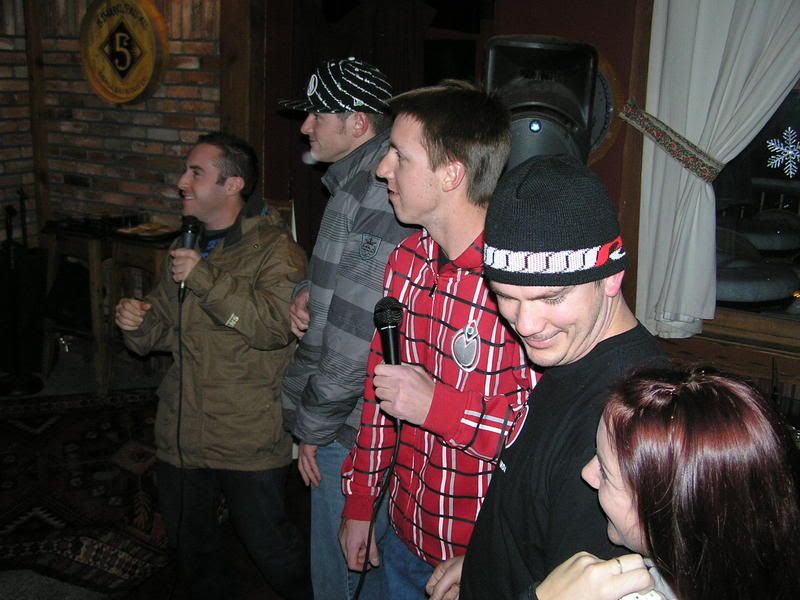 Good morning Telluride! Time to ski...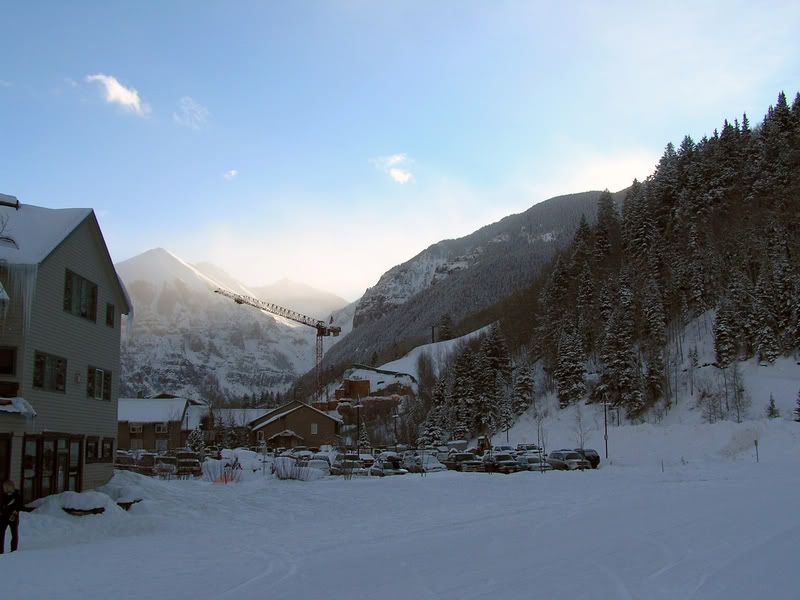 But be careful, bears are keeping watch!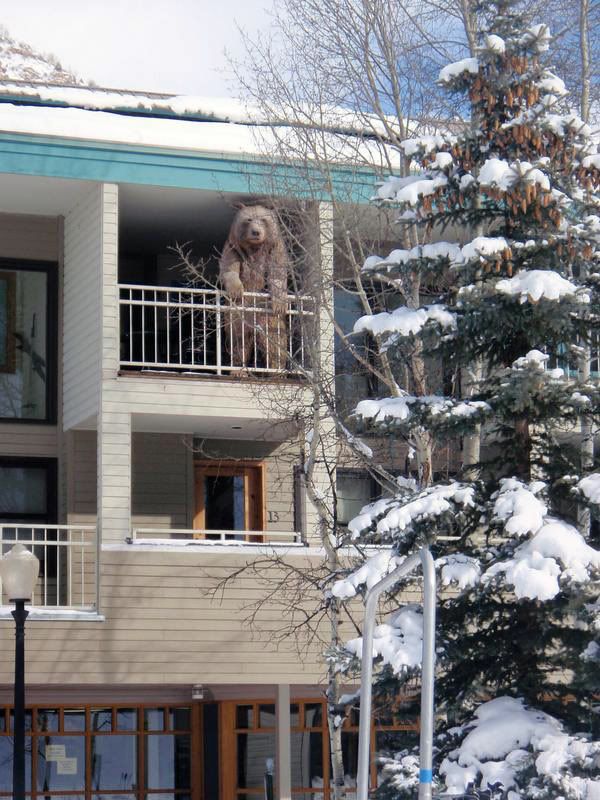 Some of the club members thinking to themselves 'uh, what're these black things all about?'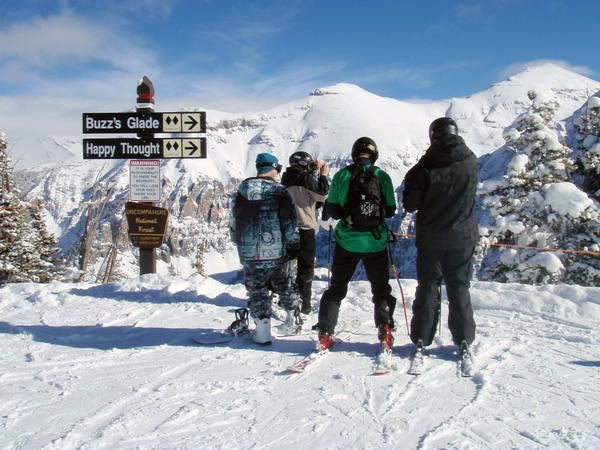 Later in the day, I saw a dude walking up the ridge to Genevieve ahead of me with an MSI sticker, turns out he's a competitor, so he gave me a little tour until the mountain closed. Non-mag Adam tossin' it off a little rock+tree huck at the bottom of La Rosa: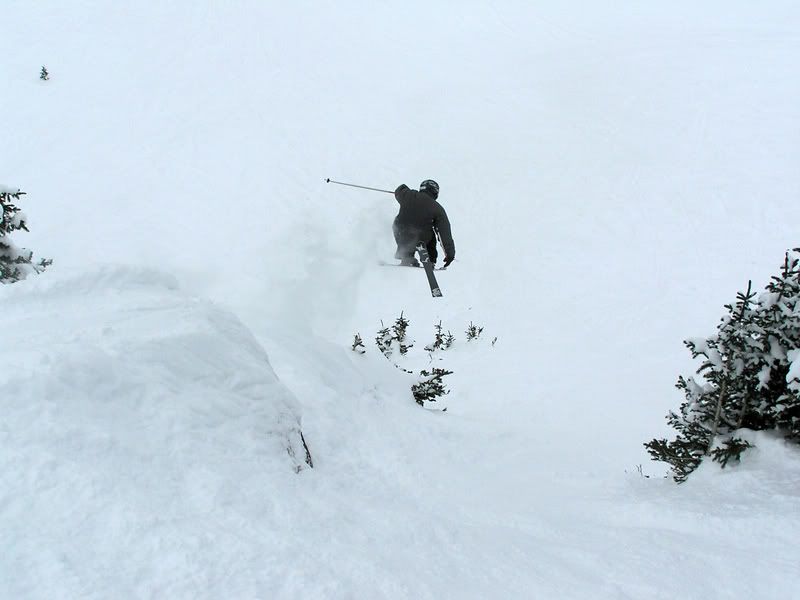 The next day, myself jumpin' off the rocks in the new Revelation Bowl, right above the chair and observation deck. Easy spot to score hoots and hollers: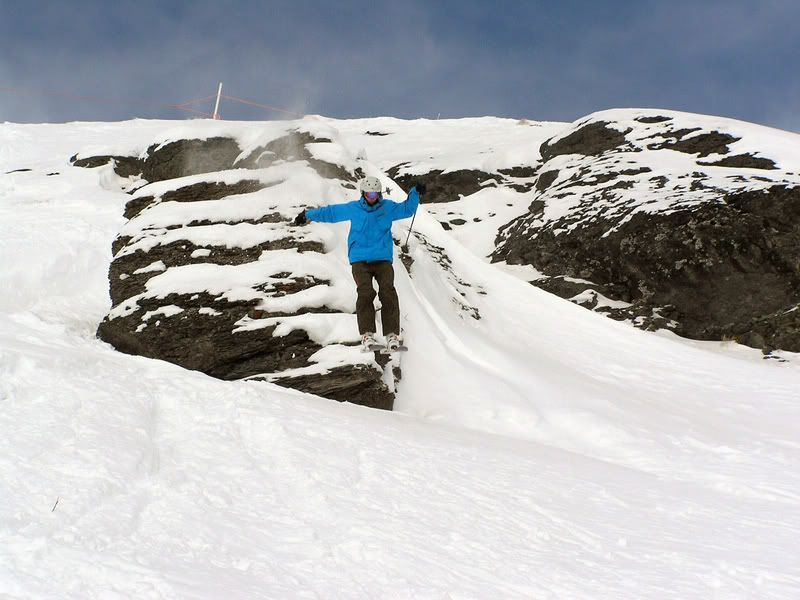 That night as part of the trip we saw Tech N9ne: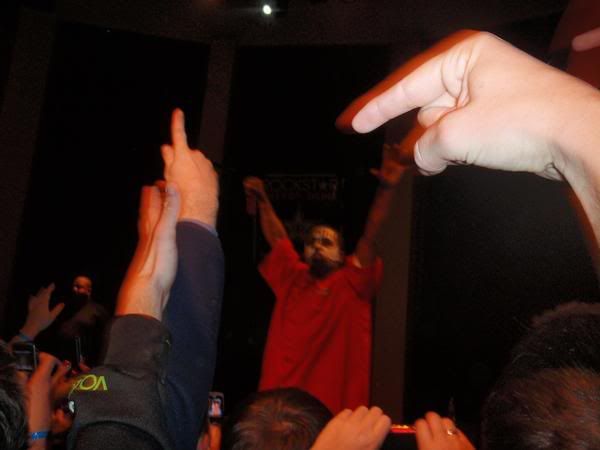 And I decided to get friendly with a Kansas girl. If Kansas had mountains, I'd consider transfering: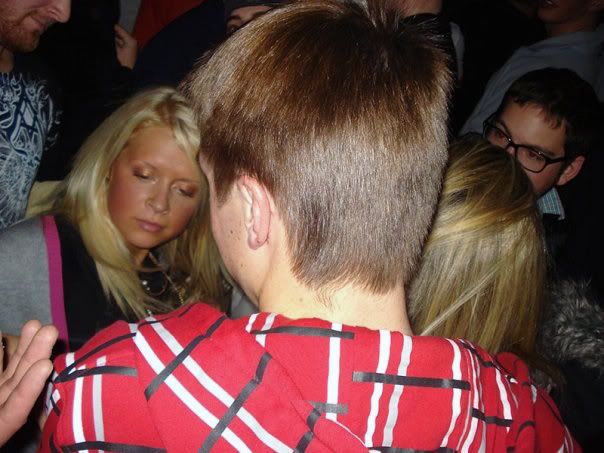 Another beautiful day in Telluride with the moon looking over us:
Found this line in Buzz's Glade off of Gold Hill: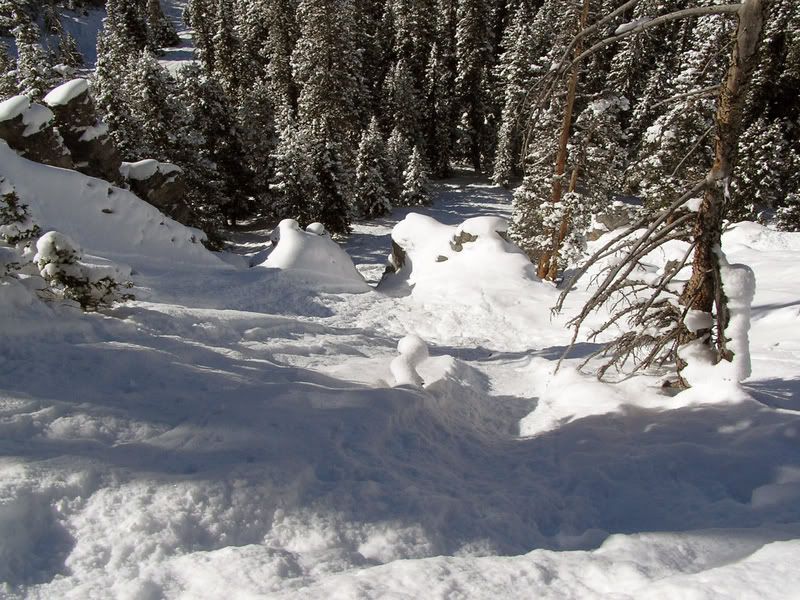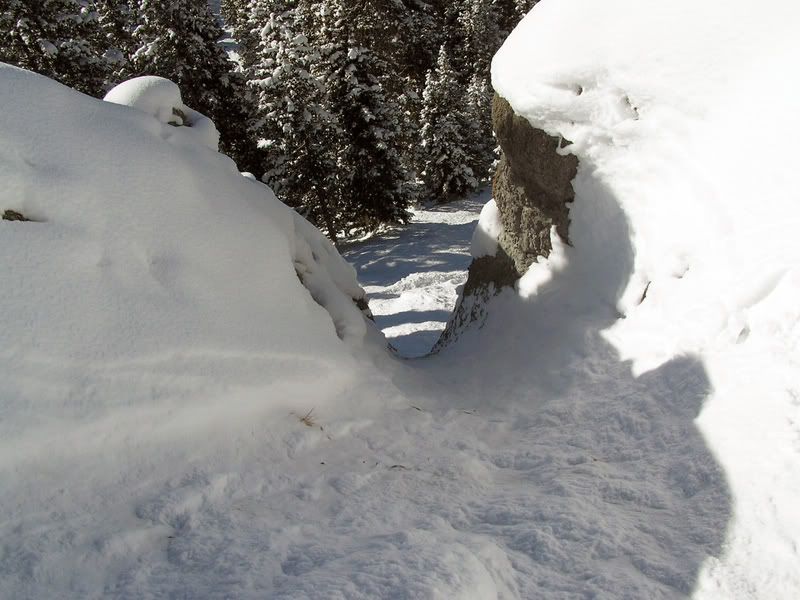 Should be a lot of fun lines with some more snow:
Last day, I met up with deeppo in the morning and finally got some actual pictures of skis on snow. deeppo walking up the ridge to Genevieve:
Hey patrol, can we go up there?
No. So we hit the trees: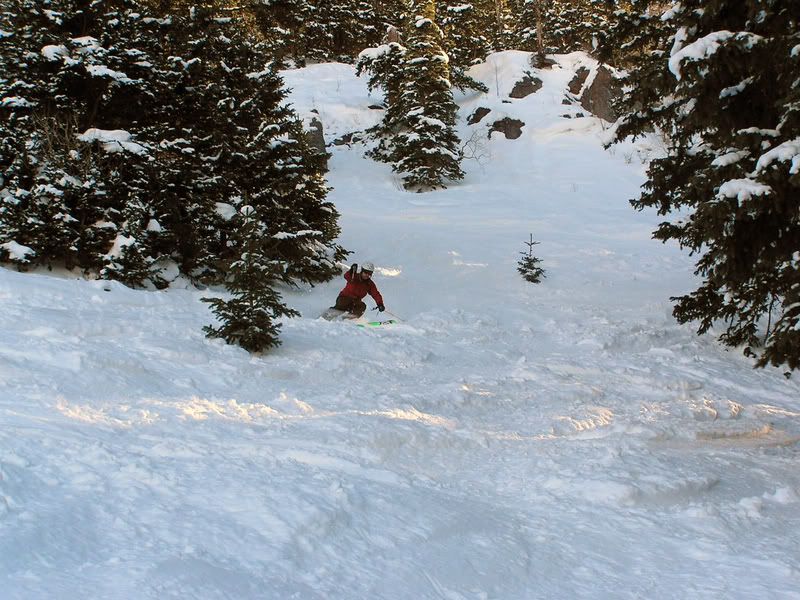 deeppo showing the snow his neon green base glow.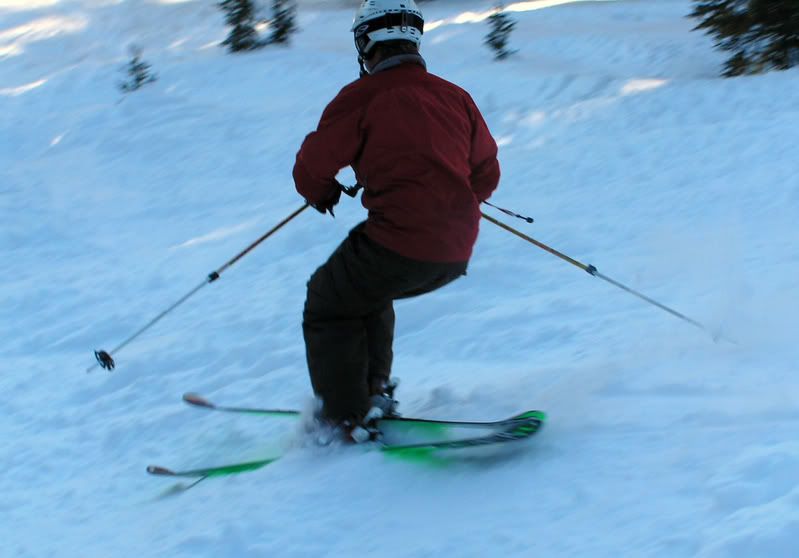 deeppo made sure I saw some of Telluride's infamous bump runs. So I did my best to emulate 1980s kick turns on 108 waist, 181 length skis. Not very cool, but very funky: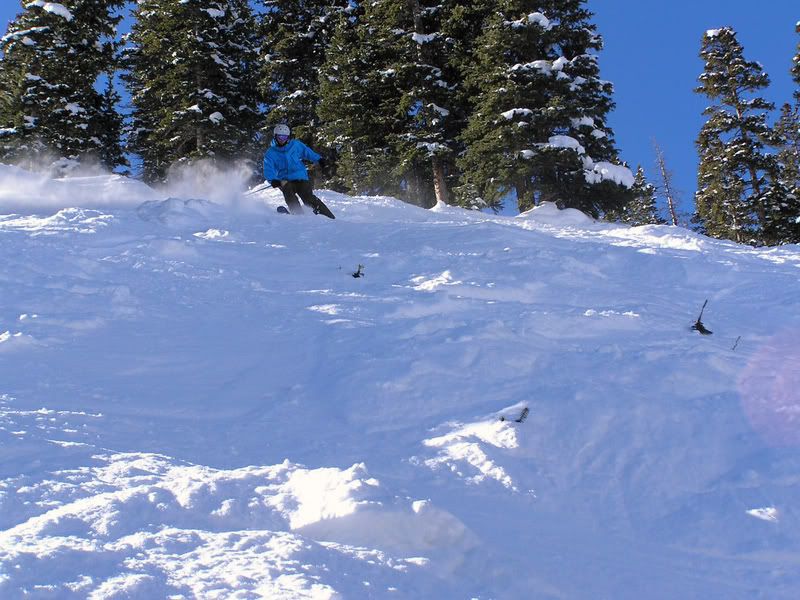 Time to leave.
But first we had to wait for Kansas kids to push their bus out of the snow: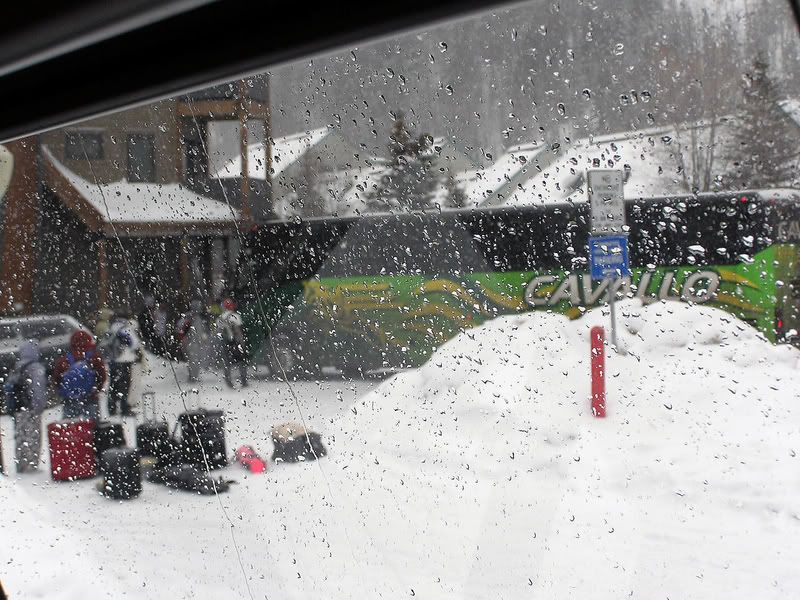 A painful view on the way out, mass dumpage: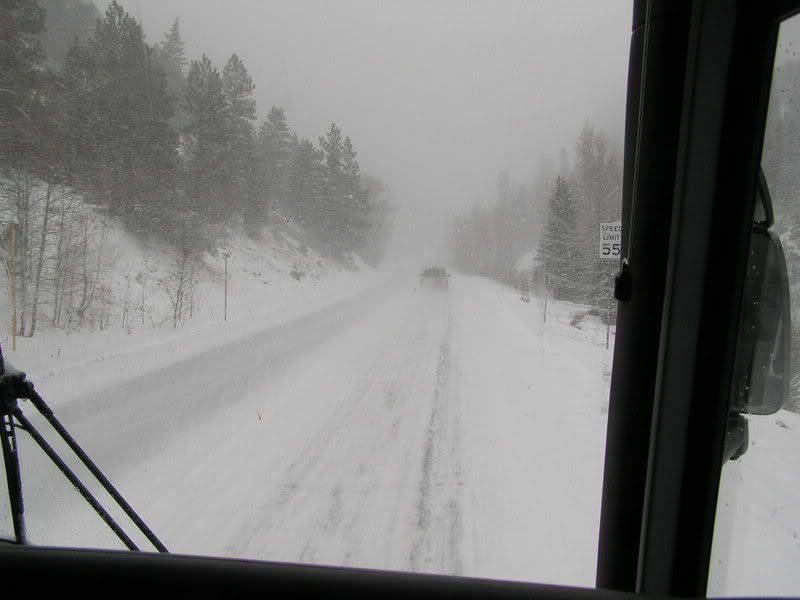 And so after a week of very little sleep, as we passed through Utah, I caught a glimpse of hopefully one of my next out-of-state destinations, and drifted asleep...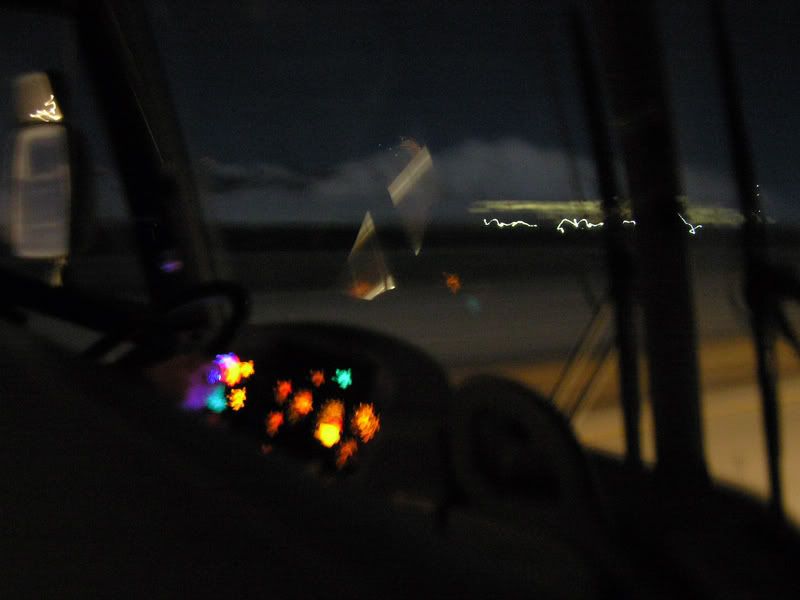 Stay cool and funky Telluride!