I know still photos aren't ideal, but it's what I got.
Conditions: dense, heavy crud/pow
Skis: RX8's
Terrain: Avalanche at 7 Springs, steeper than the picture makes it look but probably upper level blue terrain at most resorts, maybe 24 degrees or so.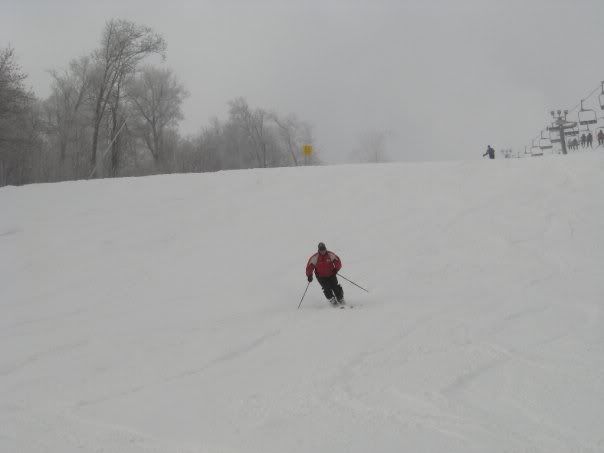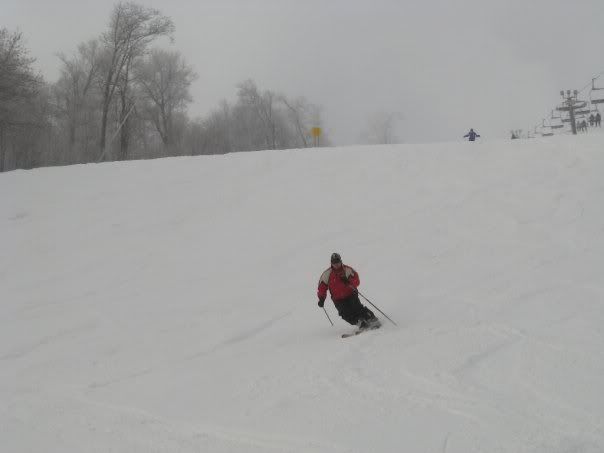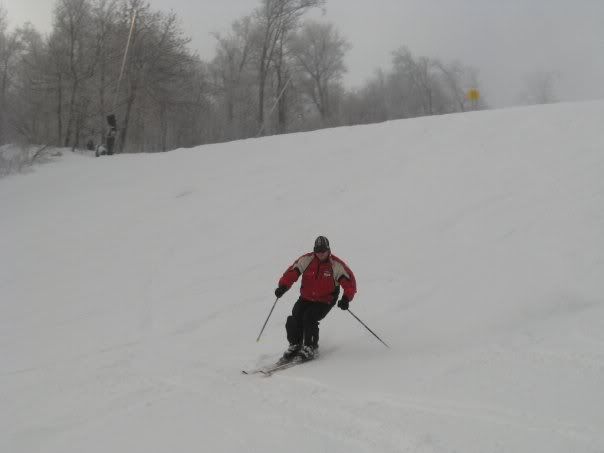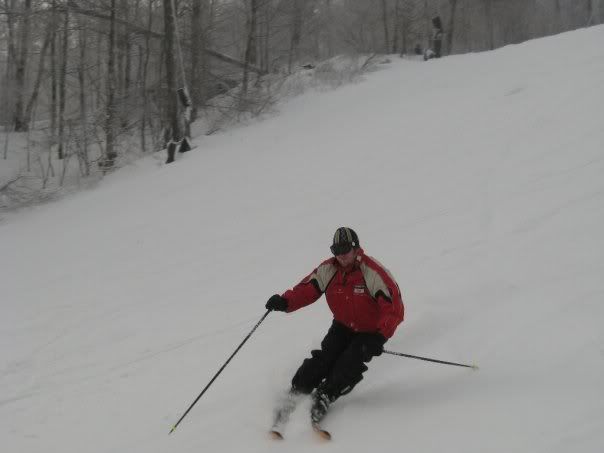 My own take: I tend to skied overly flexed, and with a narrow stance. The stance to me appears fine for the conditions in these pics, but I have been trying to work on widening in other conditions. In the last pic I am turning to a stop and not making a normal turn.
Any thoughts?
Photos were taken by BushwackerinPA, by the way.