I skied Jiminy on Tuesday from 6:30 PM to 10:00 PM with my snowboarding buddies. It was a nice treat to ski some runs with Noah, the 11yo son of one of the snowboarders that joined us for the evening. Noah is a skier and he can really rip it up on the steepest runs at Jiminy. It is rare to see the child of a knuckledragger, as Noah calls snowboarders, on skis. There is hope for the future of our sport!
On to the conditions.
The conditions were the best I have experienced this season during the nighttime hours. The temps were in the high 20s, there was no wind and the slopes had good man-made coverage. The parking lot was packed but the liftlines were very short.
Jiminy has made a lot of snow since Sunday night, when most of the runs were icy. The run of the night was Whitetail, which had the most new snow as the guns were blowing while we were there.
Upper Whitetail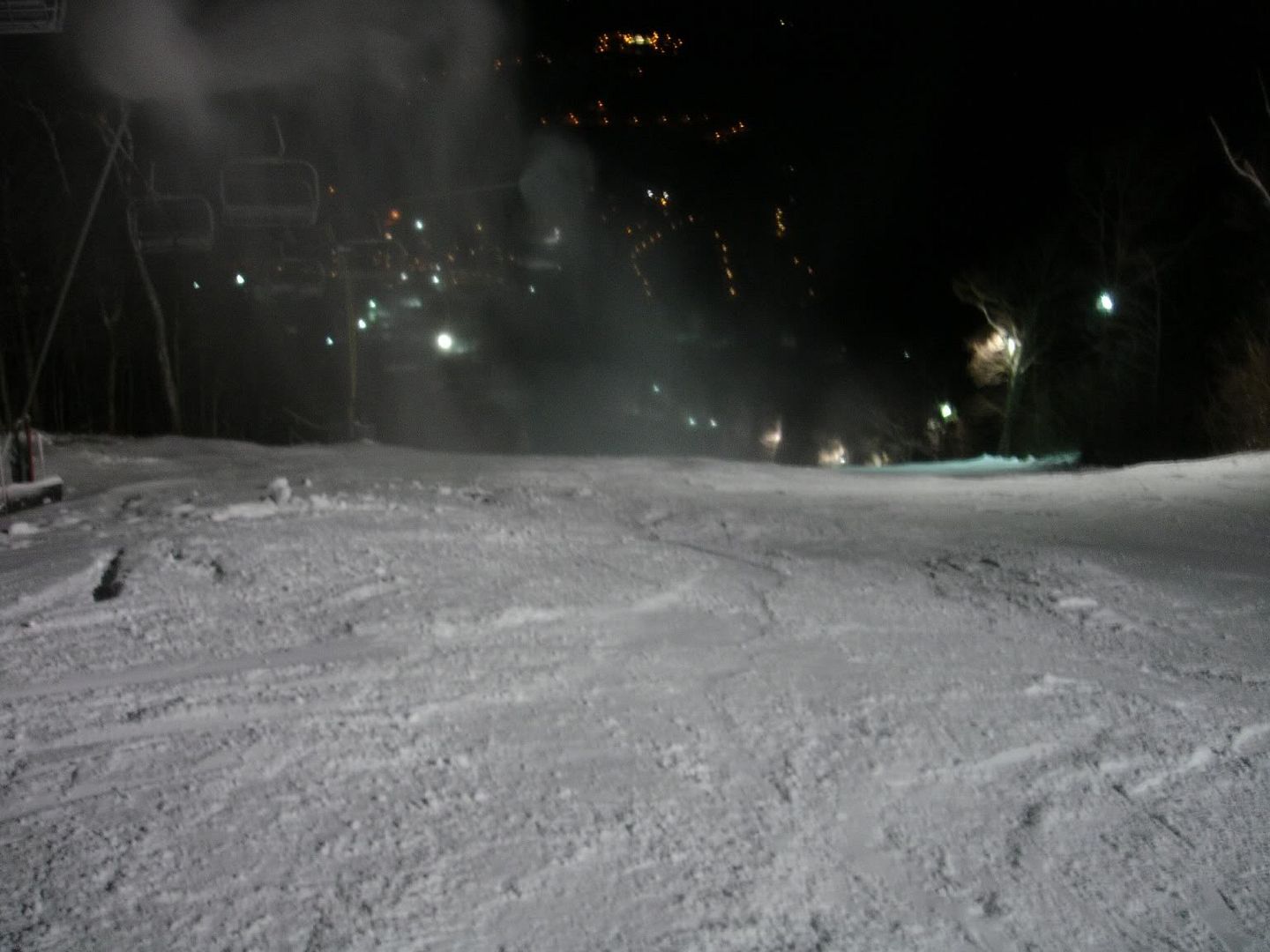 Left Bank, West Way, Grand Slam, North Glade and the Foxes were well groomed with a soft covering and were fun to carve. Ace of Spades needed more attention. It was very slick.
West Way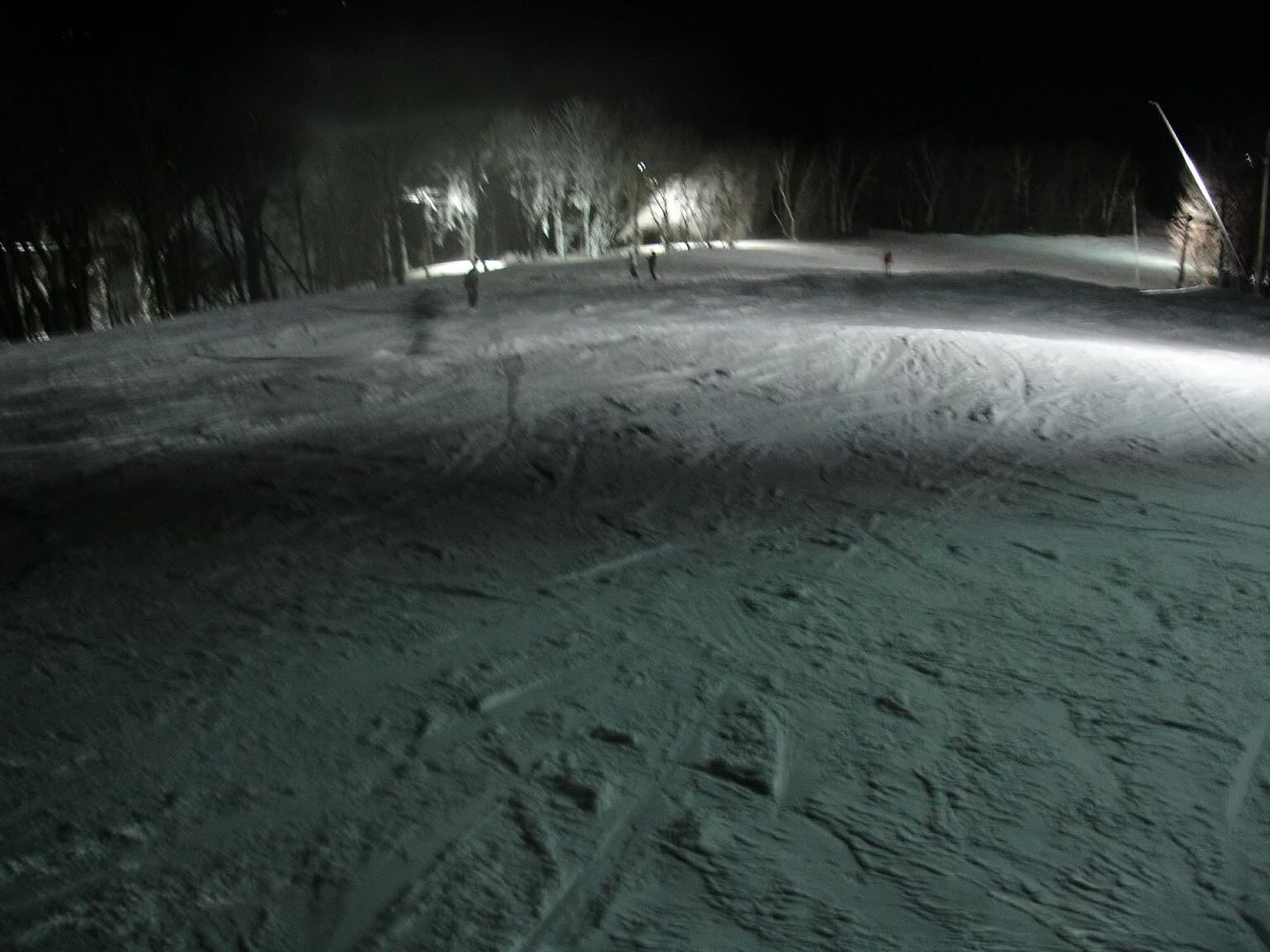 It started snowing at around 9:00 PM but there was not enough time for any accumulation to occur. We were disappointed when the lifts closed at 10:00 PM.
Freezing rain is falling now and is forecast to deposit up to a 1/2 inch of ice. Hopefully, Jiminy will be able to recover quickly.