I can't think of a better way to end the year than with a powder day. Jiminy Peak received about 6 inches of soft, light powder this morning. The snow was badly needed after this past weekend's rain and subsequent freeze turned the slopes into a skating rink.
At 9:00 AM it was snowing hard and was about 20F. There were very few people on the mountain, likely due to the very slippery roads.
I spent most of the morning running laps on Jericho, which was excellent with lots of untracked powder.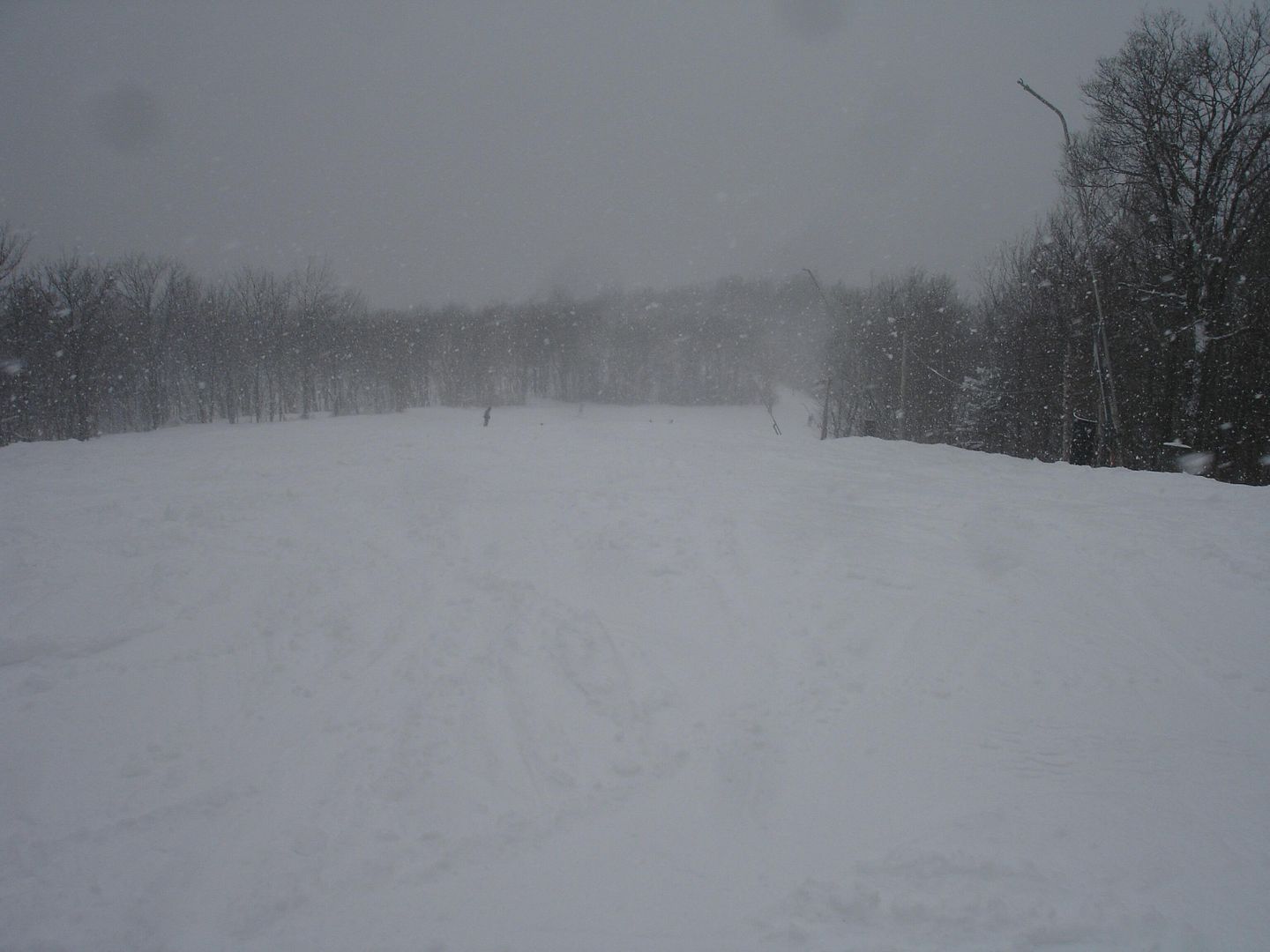 No more icy luge course on the top of West Way. It is now covered in nice soft powder.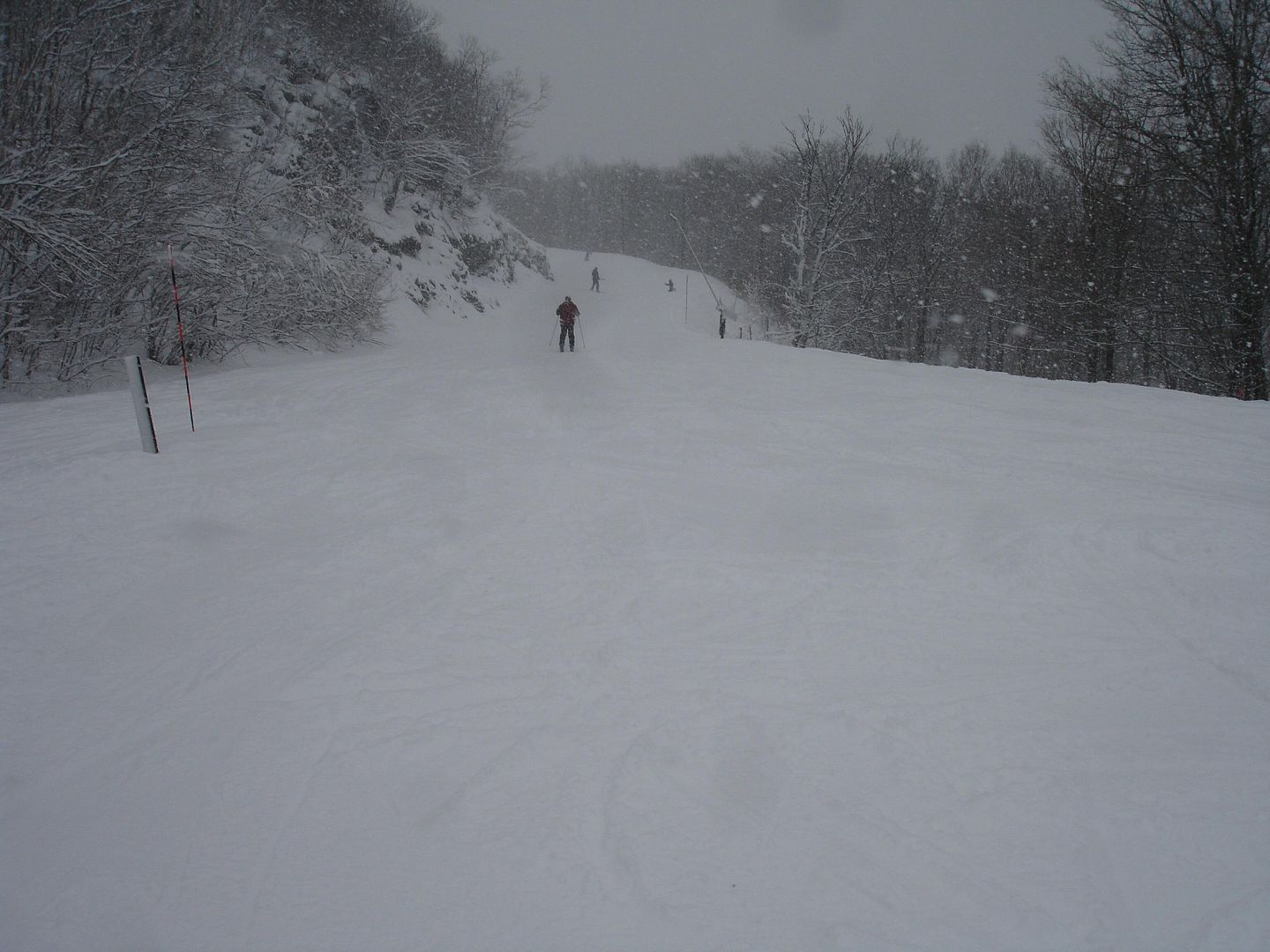 By Noon, the snow had stopped and the sun peeked out. A good crowd was now on the mountain although the lift line at the Berkshire Express was never longer than a few minutes.
At around 1:00 PM, I met up with fellow Bear Paul Jones and his two kids, all excellent skiers. Paul took us to his secret powder stash, the roped-off Cayote Ridge Terrain Park. The powder here was the best on the mountain because there was no ice underneath it.
Paul shreddin' the gnar gnar in the park.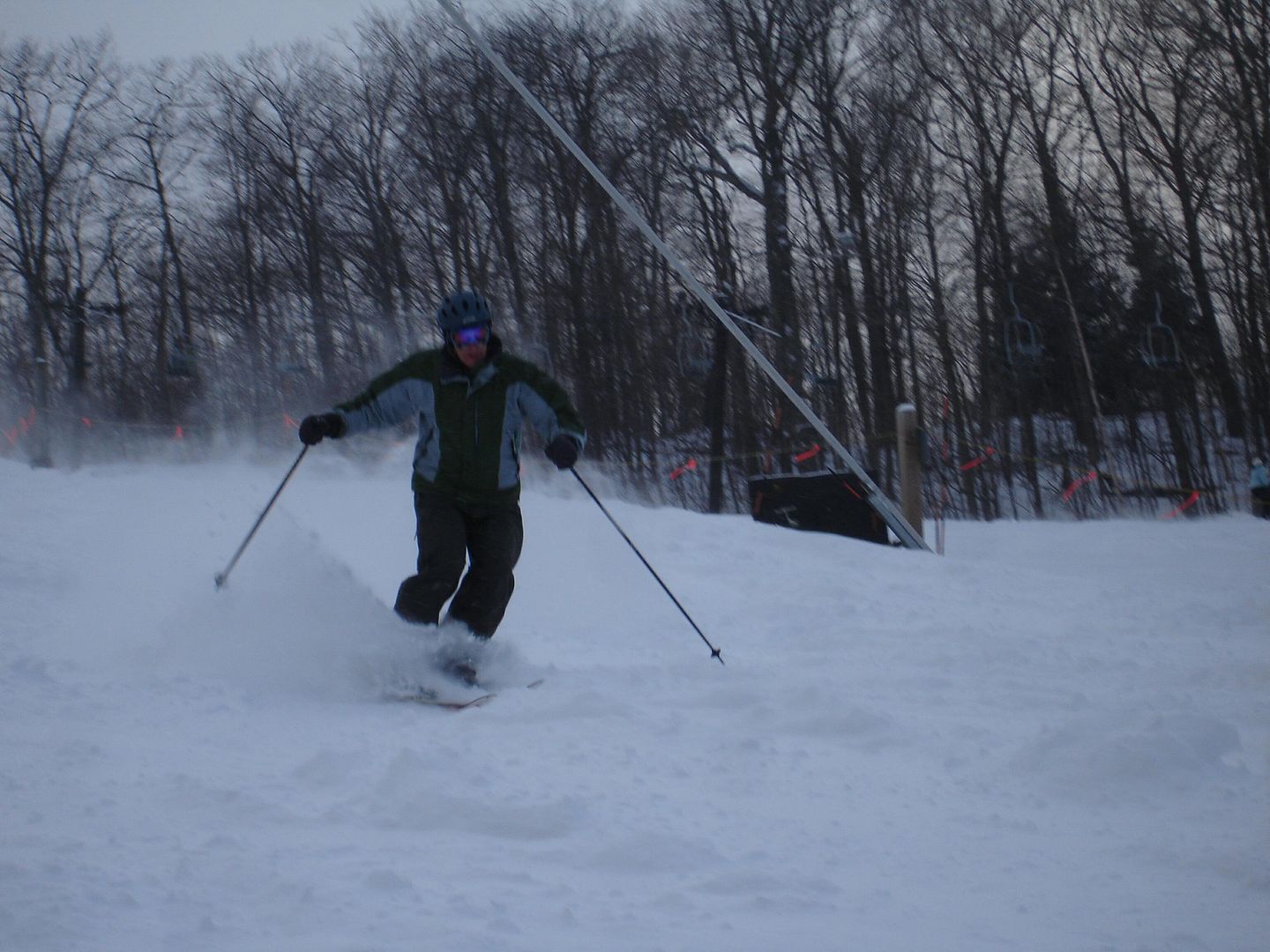 Another great day at Jiminy with hopefully lots more to come in the new year.