With December 24 and 25 coming in ytd with 150 inches of snowfall including a mid mountain depth of 51 inches for both mountains; skiing on Christmas was a great present for us.
A little cat and mouse with Betsy coming down Beav's Grouse Mtn Lift on Raven Ridge moving onto Ptarmigan run: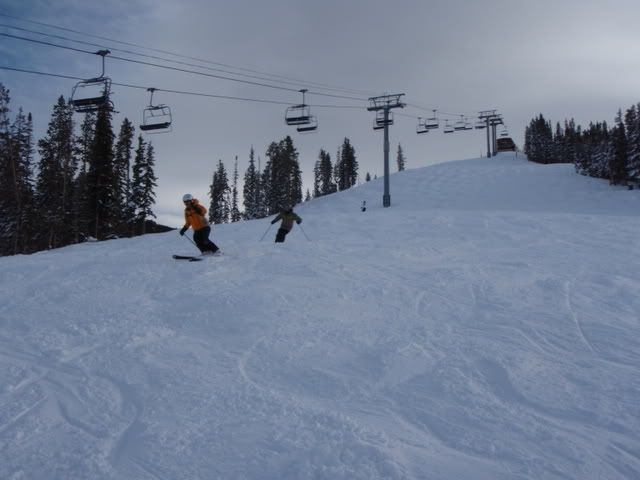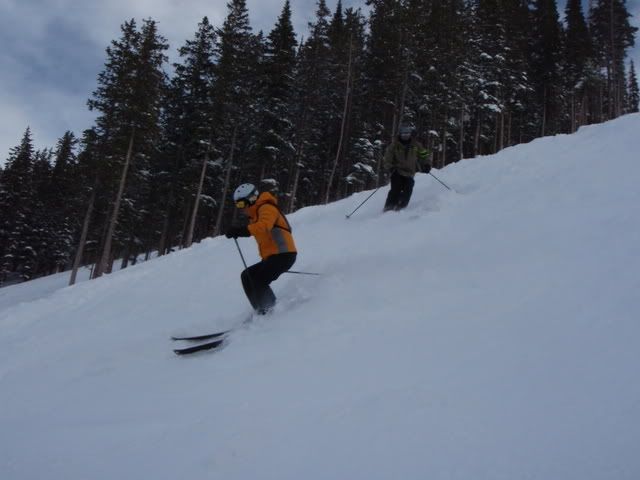 Friend Paul dropping yet another smooth line down Ptarmigan:
Betsy follows: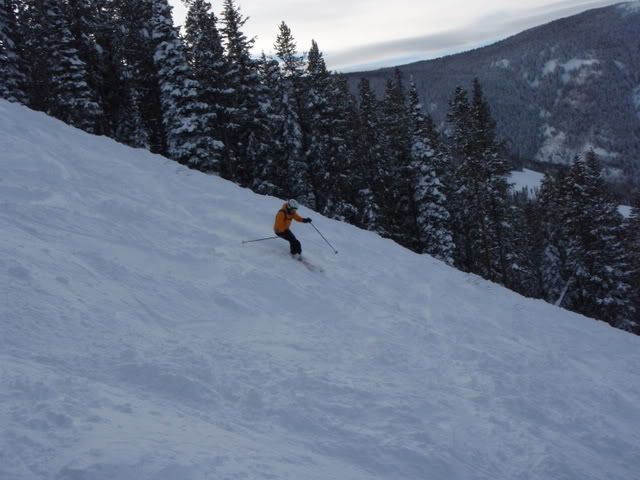 Red Tail Camp with Larkspur, Birds of Prey and Grouse Mtn lifts converging: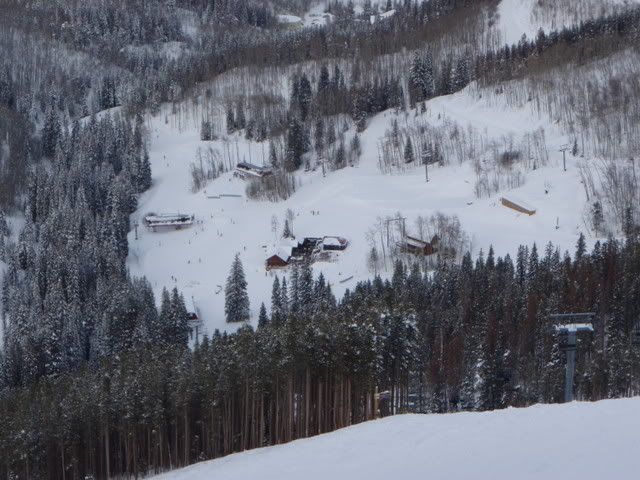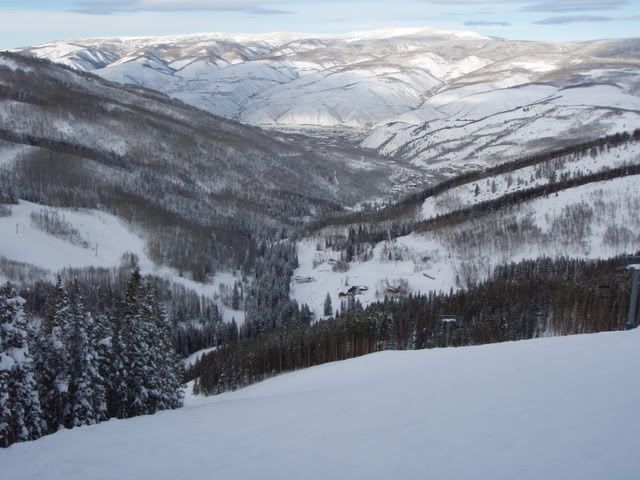 Christmas Eve at Vail; some lights: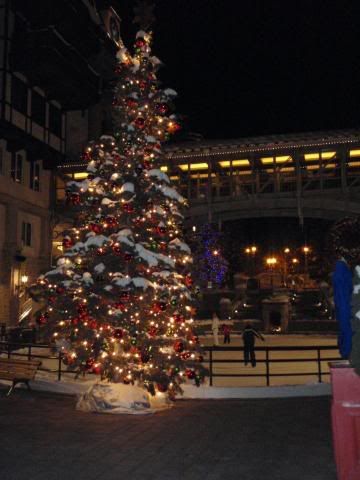 A Christmas first for me; negotiating for that barrel of brandy around St. Bernard's neck: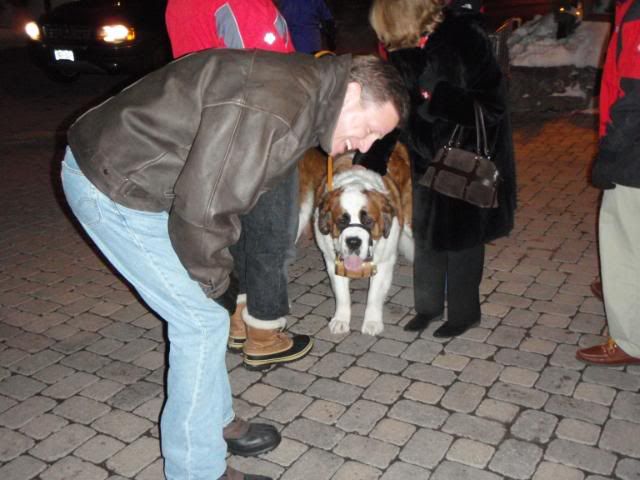 Bazzer, our new bear friend in from Miami here at Belles Camp. Bazzer posted up recently on "getting together" forum and found a few bears more than willing to share a ski at Vail. Great guy, wonderful skier and had a keen understanding of Vail. We look forward to his next visit. Skiing back in BSB: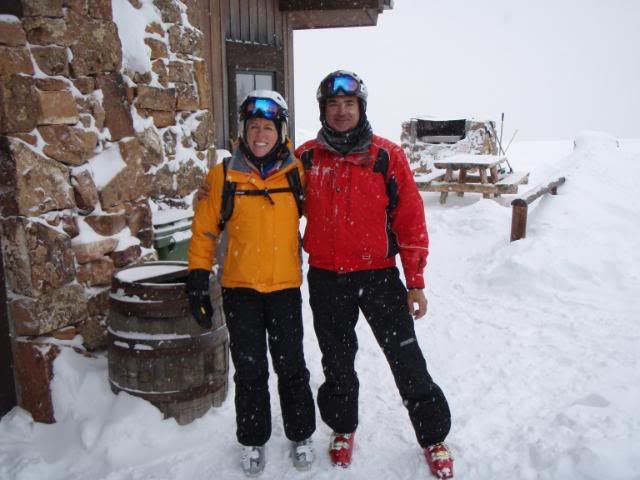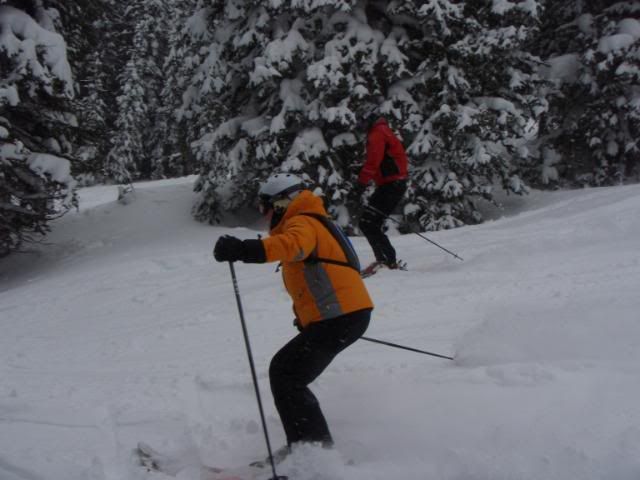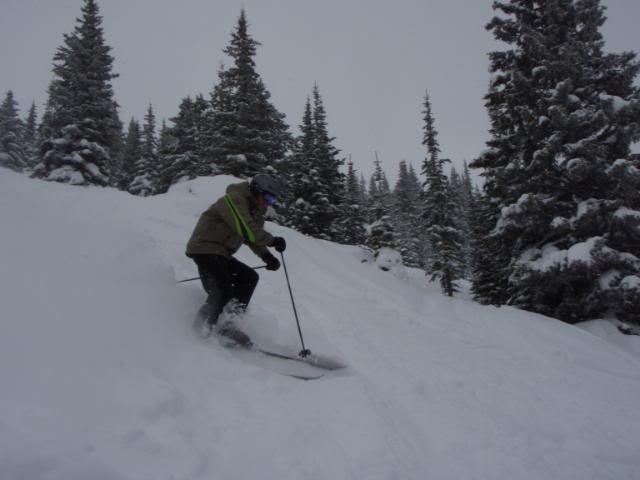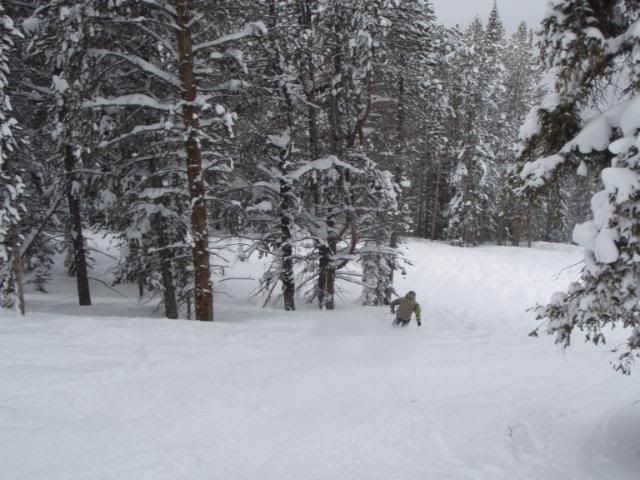 COSkiGirl found at Two Elk during lunch and joined us for the afternoon: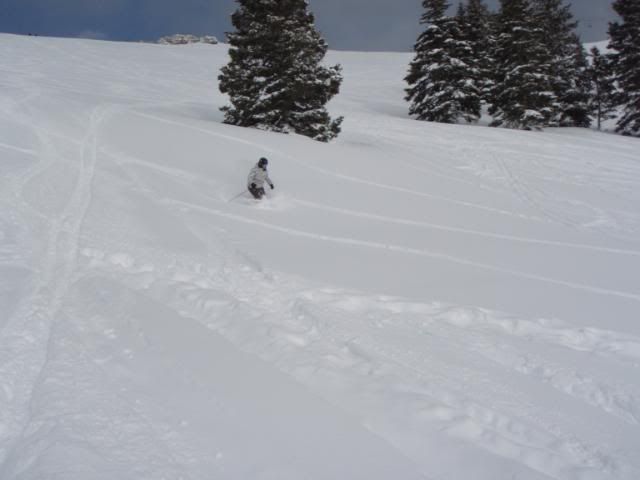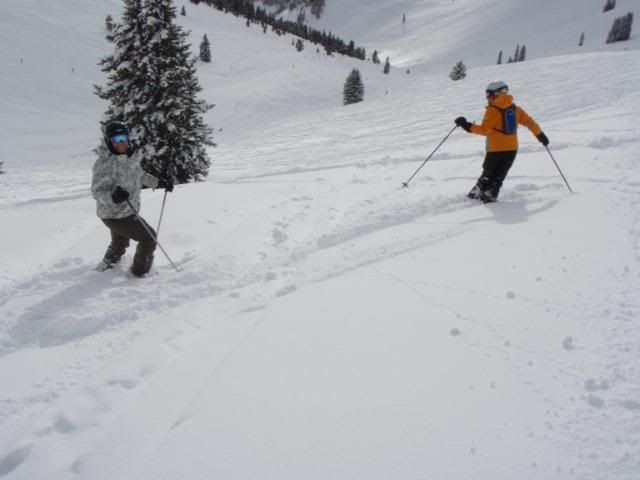 Bazzer on cruise control: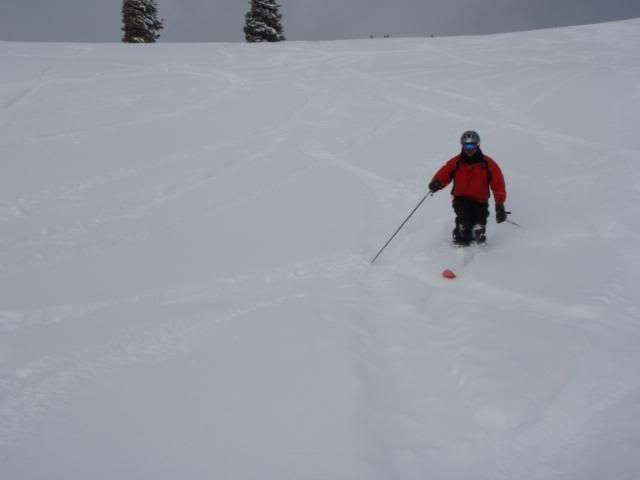 A Merry Christmas indeed. Everyone have a great New Year skiing!