Almost everybody in Jackson Hole turned out last night to see the unveiling of the new $31 million aerial tram. It was a hugely festive ceremony, with little kids, parents, old farts like me, and even the truly ancient all gathering around to get the first public glimpse of the new car.
Here's a photo of the new clock tower from the parking lot: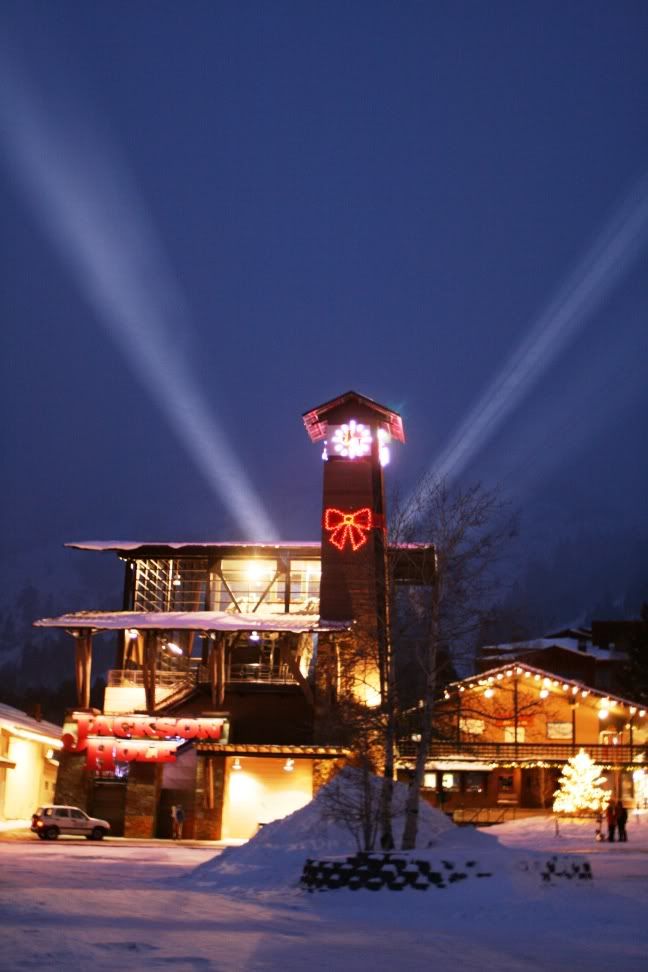 This is the crowd starting to gather at the tram base. The crossed spotlights mark the place where they positioned the tram car to drop the curtain: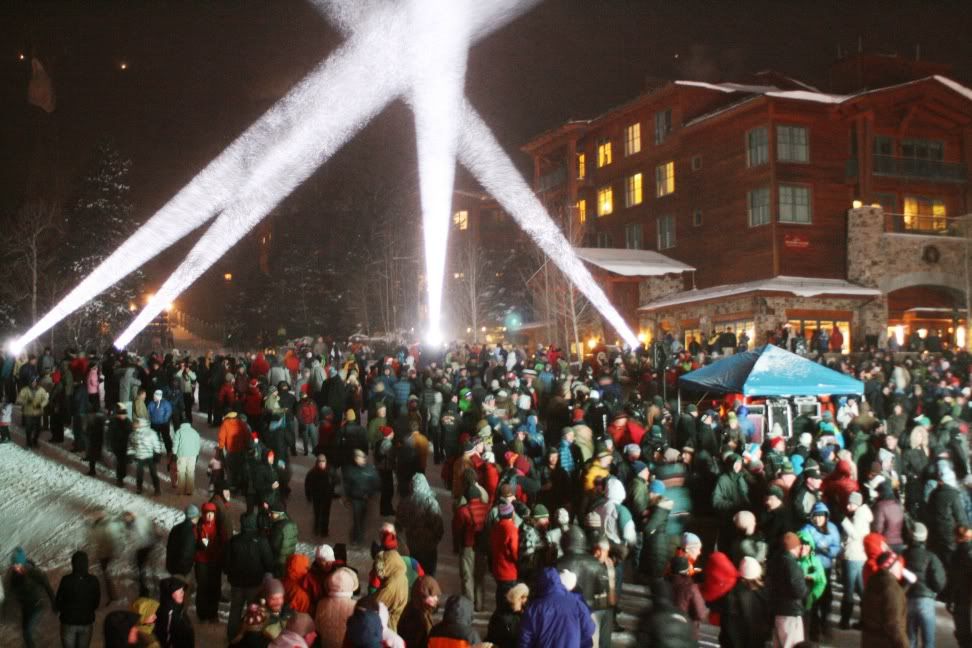 Little kids (and some pretty big ones) sliding around on the snow while the crowd gathered: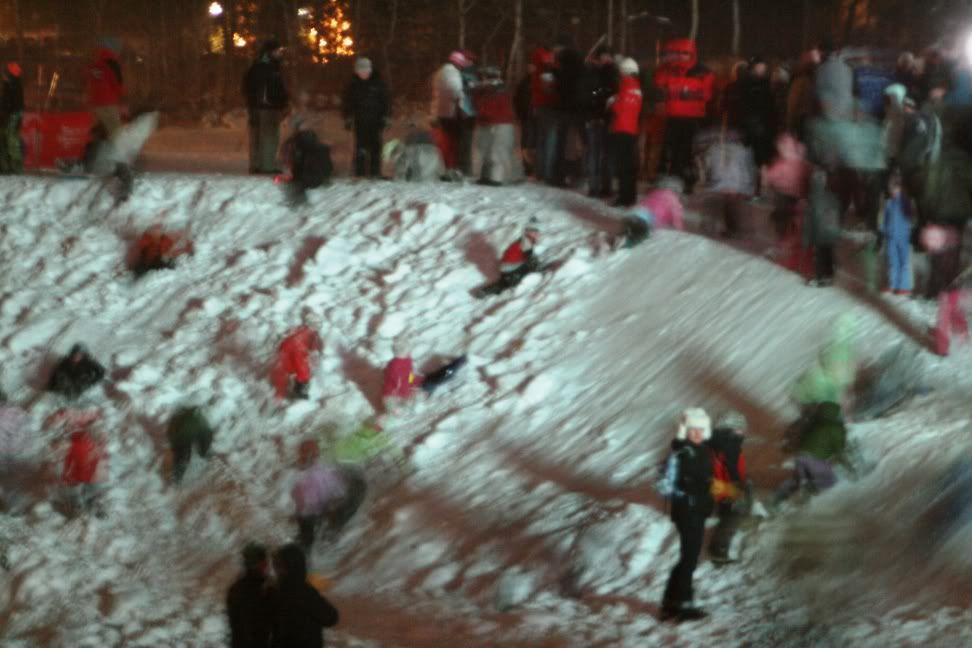 Kids and cardboard boxes:
Finally, the big moment. The curtained car is moved into position.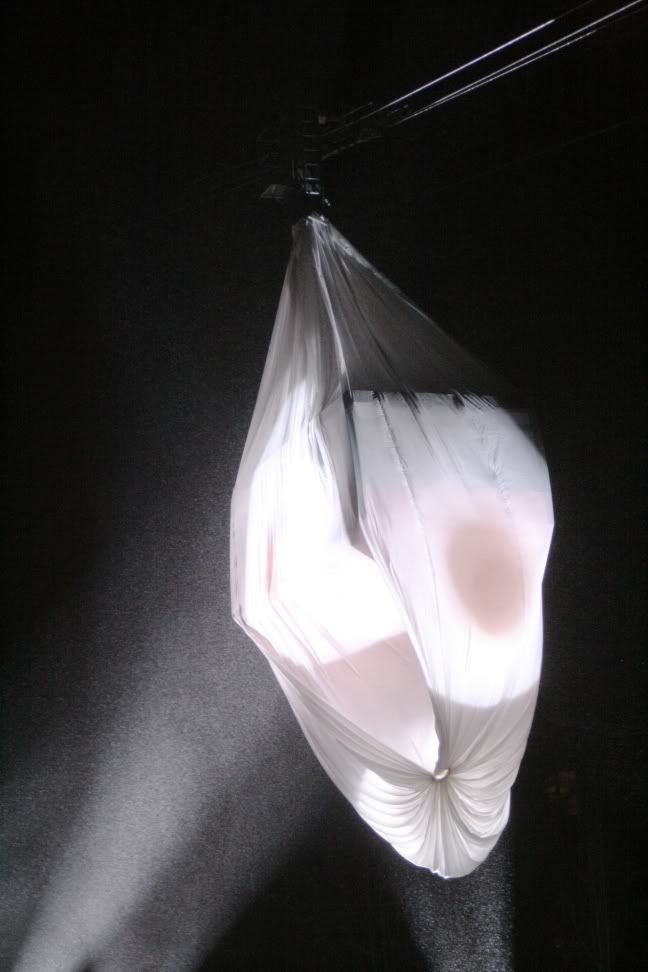 And - fanfare please - the curtain drops to reveal the brand new Jackson Hole aerial tram: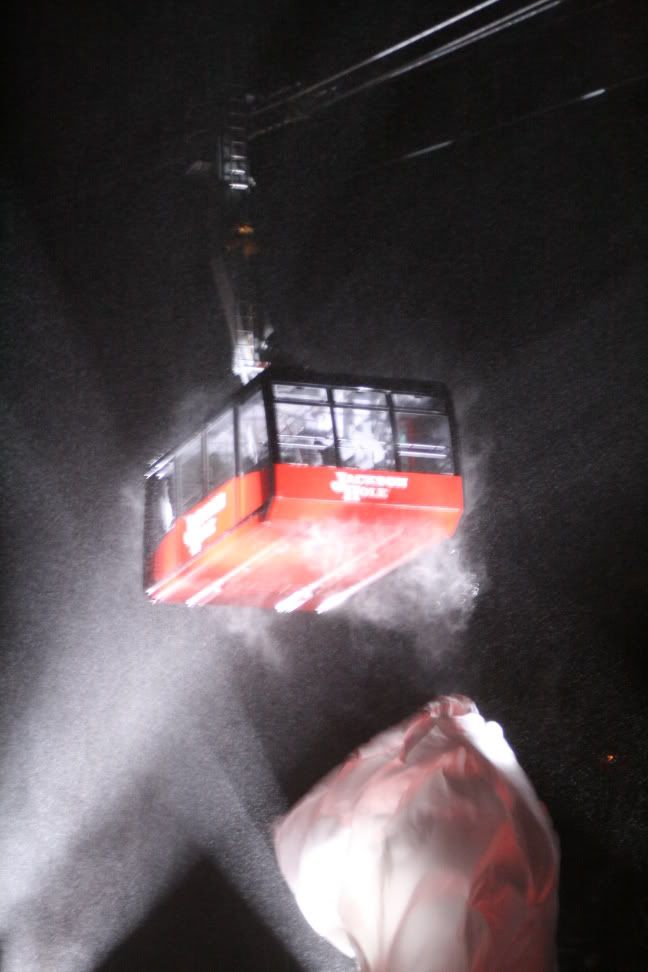 Fireworks light up the new box:
And a surprise visitor (from the North Pole) rappels to the ground:
Mass fireworks:
As they moved the new car toward its dock for the night, the crowd re-started the 40-year-old tradition of pelting the tram car with snowballs:
Safely home: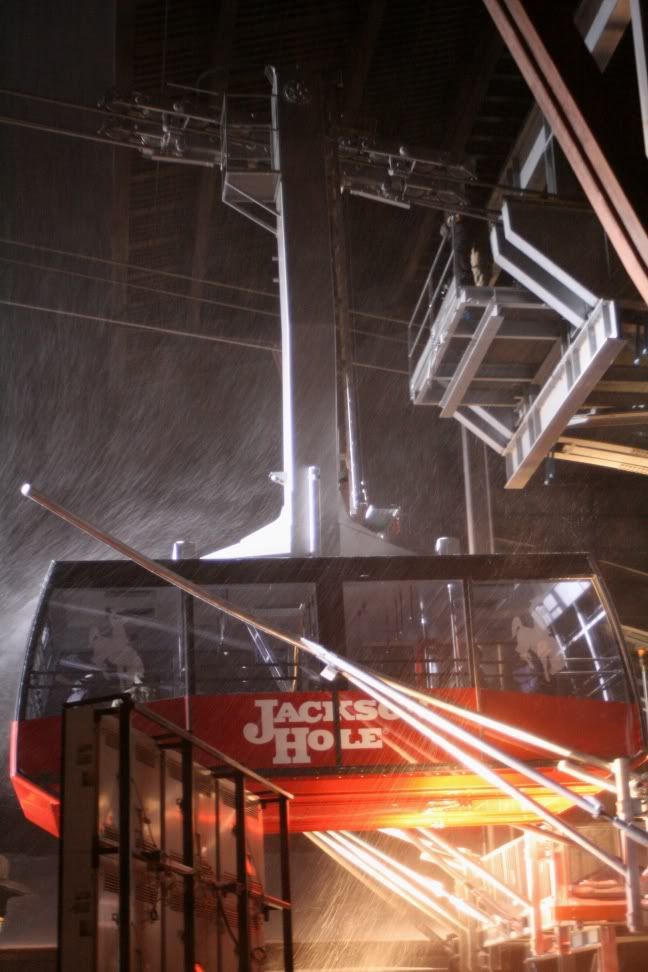 The whole event took place during a driving snowstorm. What a great way to open a new era of skiing at Jackson Hole.