Skier_j took part in the ASIA meeting over the weekend, and I tagged along.
Comprex and Batgirl joined us for weekend skiing and we shared the 'Log Cabin from Hell', which will be chronicled in the Lounge, because I don't have a very good report on our lodgings and would hate to scare anyone away from this fine establishment.
Let's just say that if you enjoy vermin everywhere, this is the lodging for you. We heard the line "Hey, it's the Catskills......they're coming in this time of year" and while that is a reason, it's no damn excuse for finding mouse shit in your bed, on the salt, in the silverware and in the stinkin fridge.
Pictures in the lounge a little later tonight.
Skiing was BEAUTIFUL. It was cold on Saturday, but not overly so. This was the view from the top: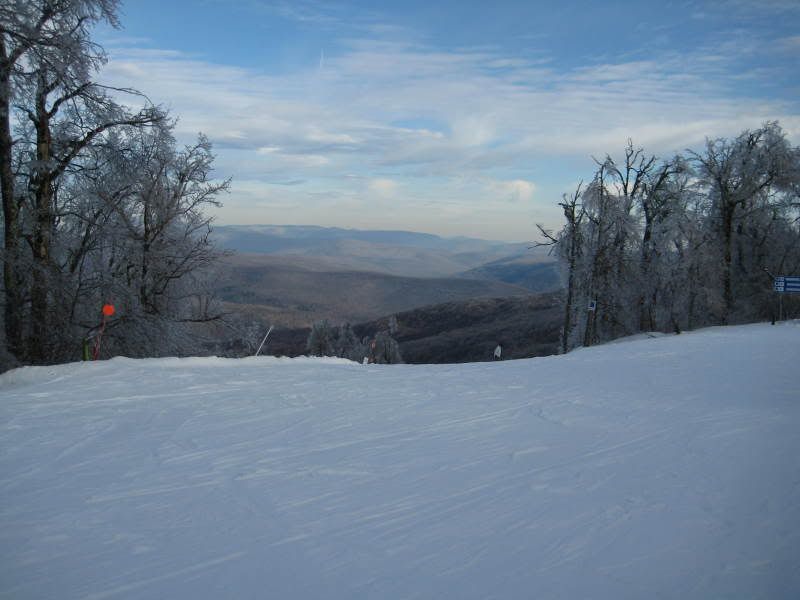 There were enough runs open to make it really nice and spread people out.
Most of the day, it wasn't crowded. This is under the Super Chief quad by the lodge.
Unfortunately, there were not many ways down from the top that were open.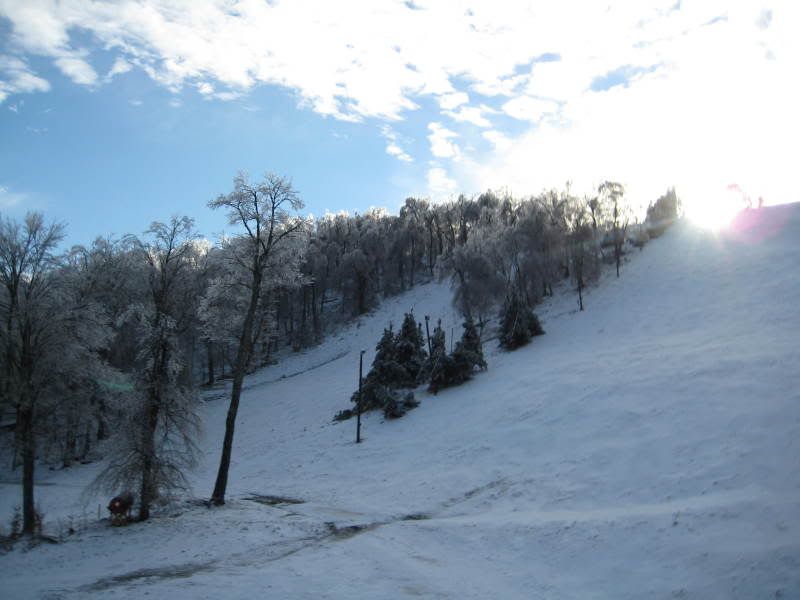 The ice on the trees was amazing! When the sun was shining, it was diamond brilliant.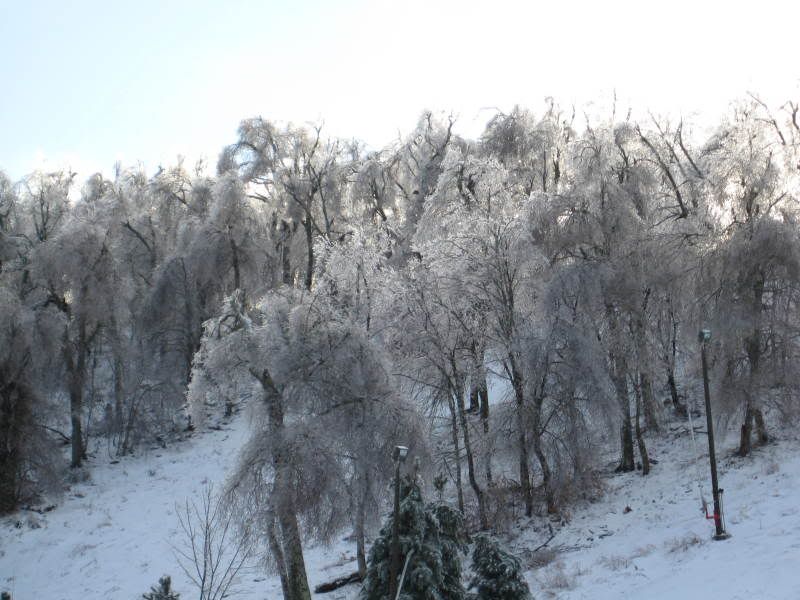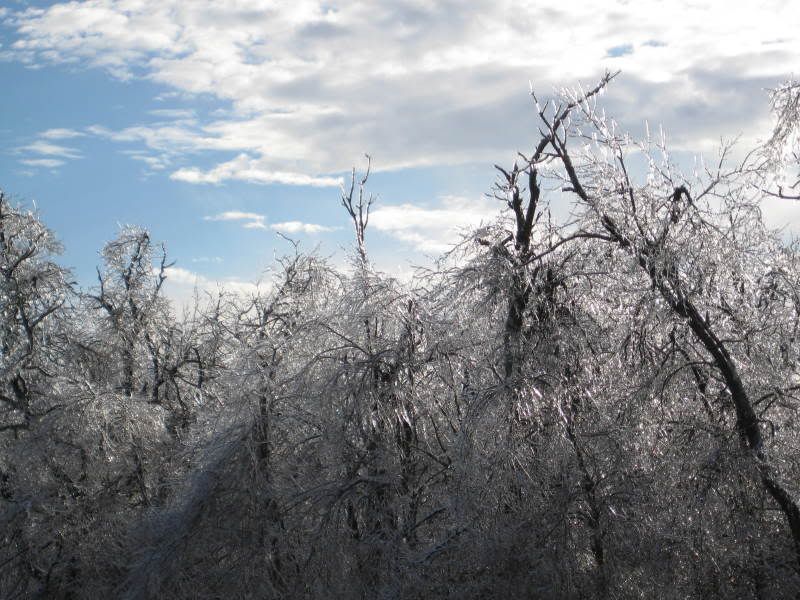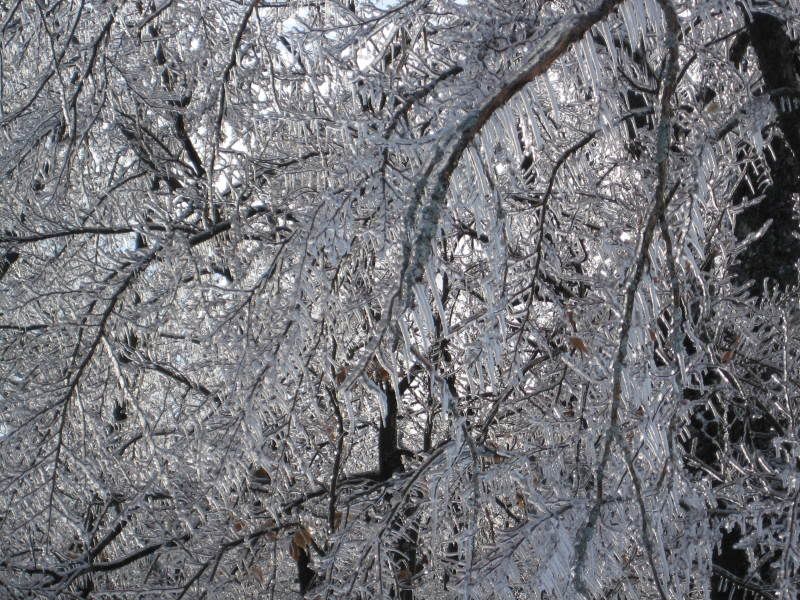 Each tree was encased in ice. Don't mess with Mother Nature or she'll kick your ass big time.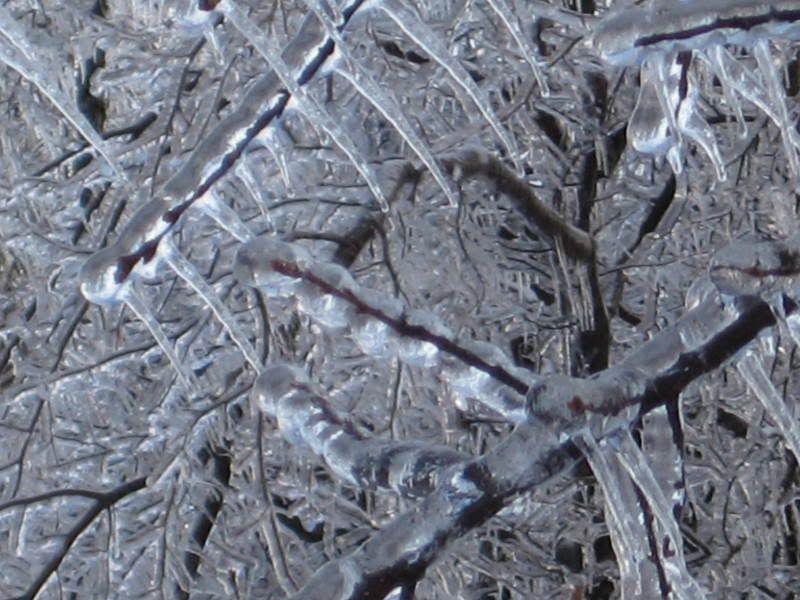 Lots of empty spaces to ski on. Gotta love that!
This was around 1 pm on Saturday.