I skied (or should I say, rode the rails) at Jiminy Peak this morning. The few runs open at Jiminy are in peak carving condition. I did not find any ice - everything was edgeable - which is great news after all the rain we had yesterday. The firm snow was the perfect consistency to lay down tracks at high speed. This is great fun when there is no one else on the mountain to worry about crashing into. It was especially fun with the skis I received in the mail yesterday - a used pair of Volkl Supersport All Stars I won on ebay for $75. Tip these on edge and hang on for the ride.
Only a few cars in the lot at 9:00 AM.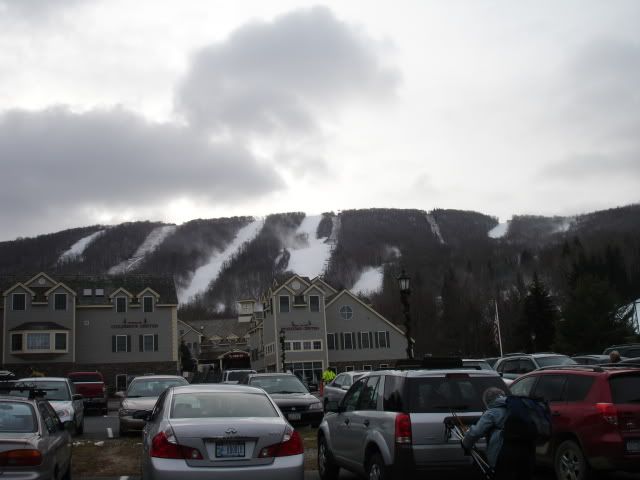 The guns are blasting on Whirlaway and Whitetail, which will hopefully open by Sunday.
North Glade - Carving Paradise.