but I had to earn them.
12/1/08
Woke up this morning to another day that was just too nice for December. I just got the first camera I've owned in about 20 years & wanted to snap a few pictures
(you can make them larger by clicking on them).
Decided I had been waiting long enough, so I grabbed my AT gear & headed up to Snowbasin. I skinned up for about 1 3/4 hours, passing the cats working & snowmakers wishing for colder temps.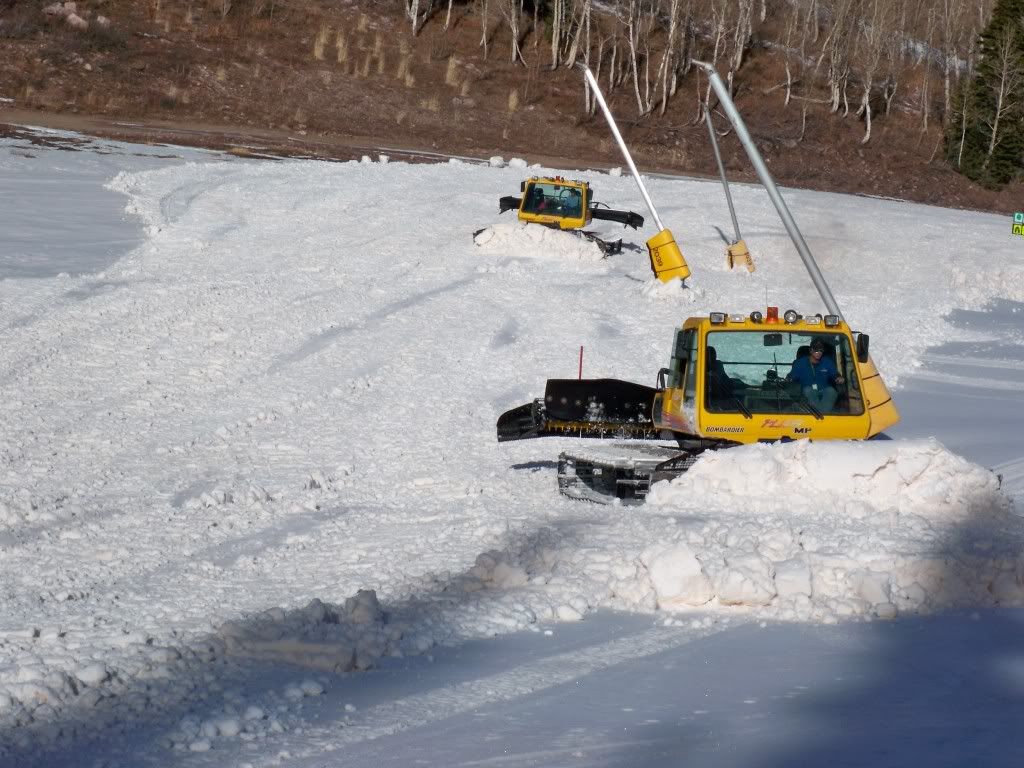 Once I got to the top of the run, I decided to go a way up into Middle Bowl Cirque. It looked pretty good, but was mostly a frozen crust that won't be good for snow bonding later on.
My skins started slipping, so I decided I would try hiking for a bit, but I would just posthole through the crust. I figured it was time to ski down.
I had some really fun turns both on & off the groomed.
Even though it felt like about 50 degrees out, the snow was pretty firm most of the way down & I got about 2500' vertical on my one run.
Thanks,
JF