Due to the crowds, I don't usually ski on Saturdays. I could not resist sampling the slopes at Stratton today, however, after experiencing the great conditions at Killington last Wednesday. The fact that I had won a free Stratton lift ticket yesterday helped motivate me, too.
Stratton is running a "contest" where it is giving away 10,000 tickets. Enter to win here:
http://stratton10k.com/form.php
I won on my second try. Just about everyone I spoke to had won as well.
On to the conditions.
It was a great morning of skiing. Stratton had about 30 trails open today. Most of the challenging runs that were open are accessed from the Ursa Express chair, where I spent most of the day. The conditions were excellent between 8:30 - 10:30 AM, before the majority of the crowds took to the slopes. North American (renamed this season to Frank's Fall Line - but one of the old North American signs is still hanging near the trail) and Black Bear had a nice cover of a man-made/natural snow mix while the other trails like Upper Tamarack and Grizzly were mostly hard packed, but edgeable. By Noon, most of the soft snow had been scraped to the sides or in the woods, causing a lot of sliding, skidding and sprawled little kids on the slopes.
The weather was partly cloudy, mid 20s on top and low 30s at the base, and windy. The light was flat most of the day and made it difficult to spot the transitions from hard packed to soft snow.
While the few trails off the Ursa lift were very crowded by 11:00 AM, the liftline was never longer than 5 minutes.
Stratton at 8:00 AM
Base area at 8:45 AM - No line at the gondola.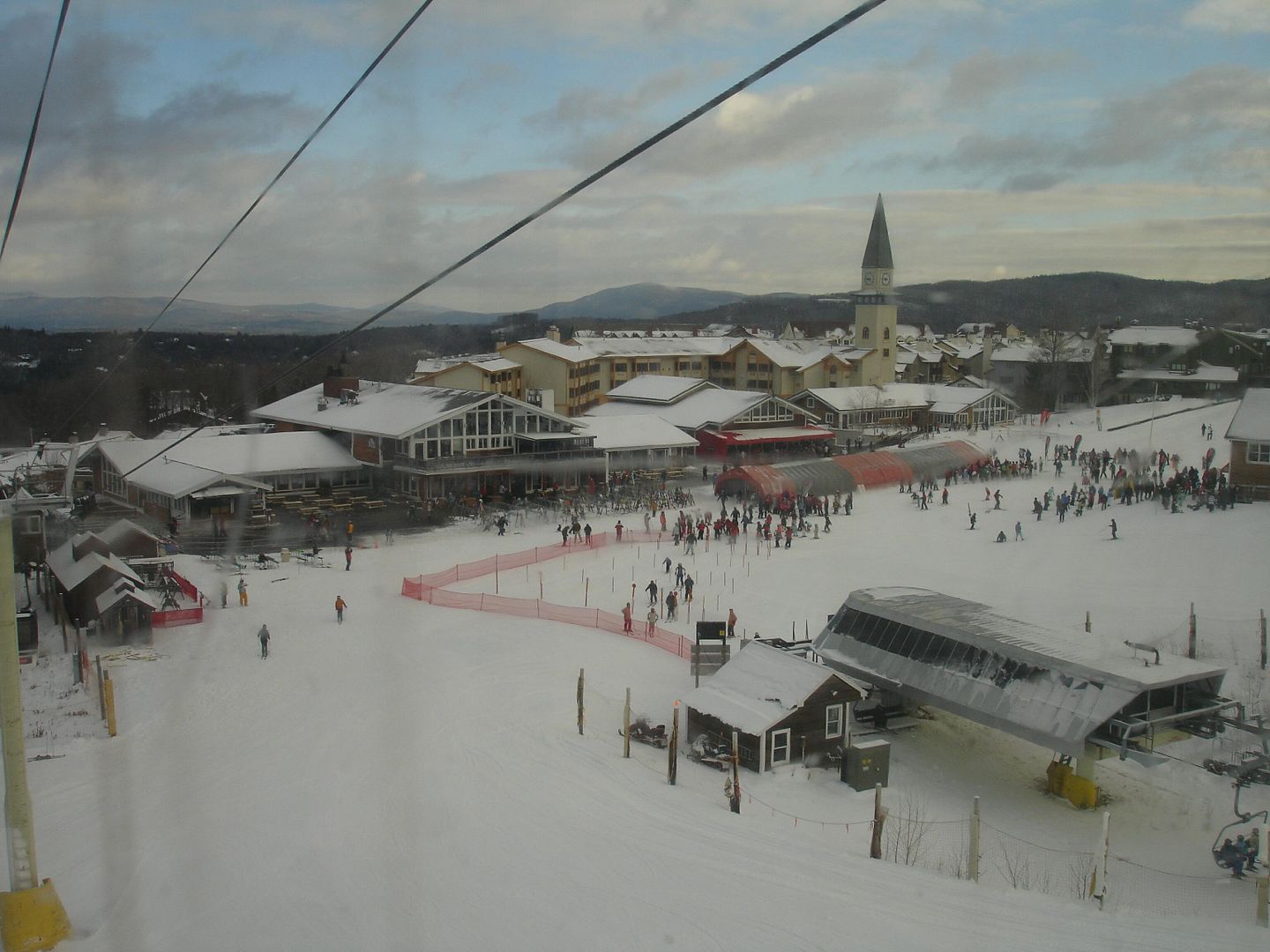 My favorite trail, Upper Standard, needs more snow before it can open.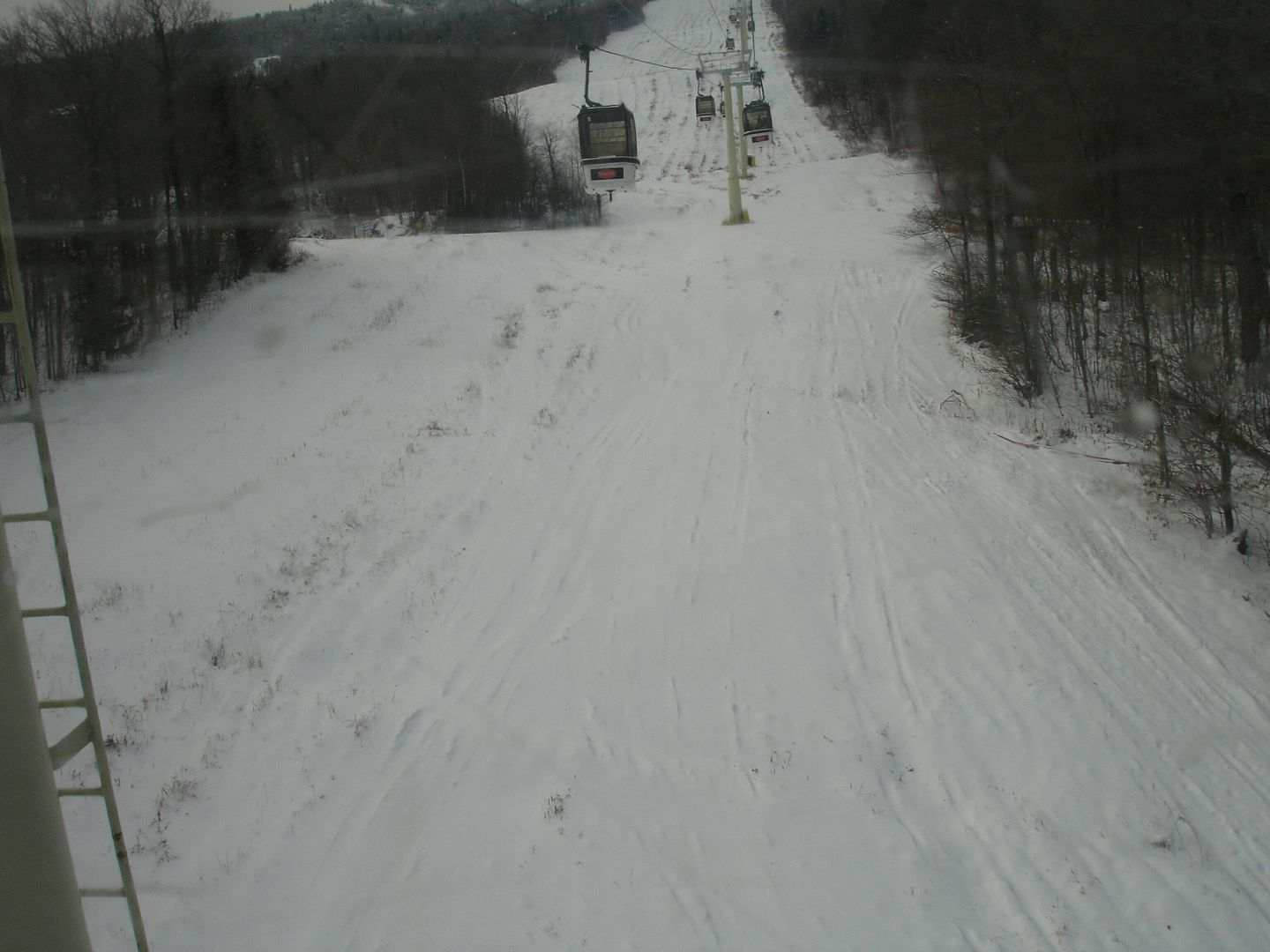 Top of the Ursa lift
Longest line at Ursa all day (about 11:00 AM):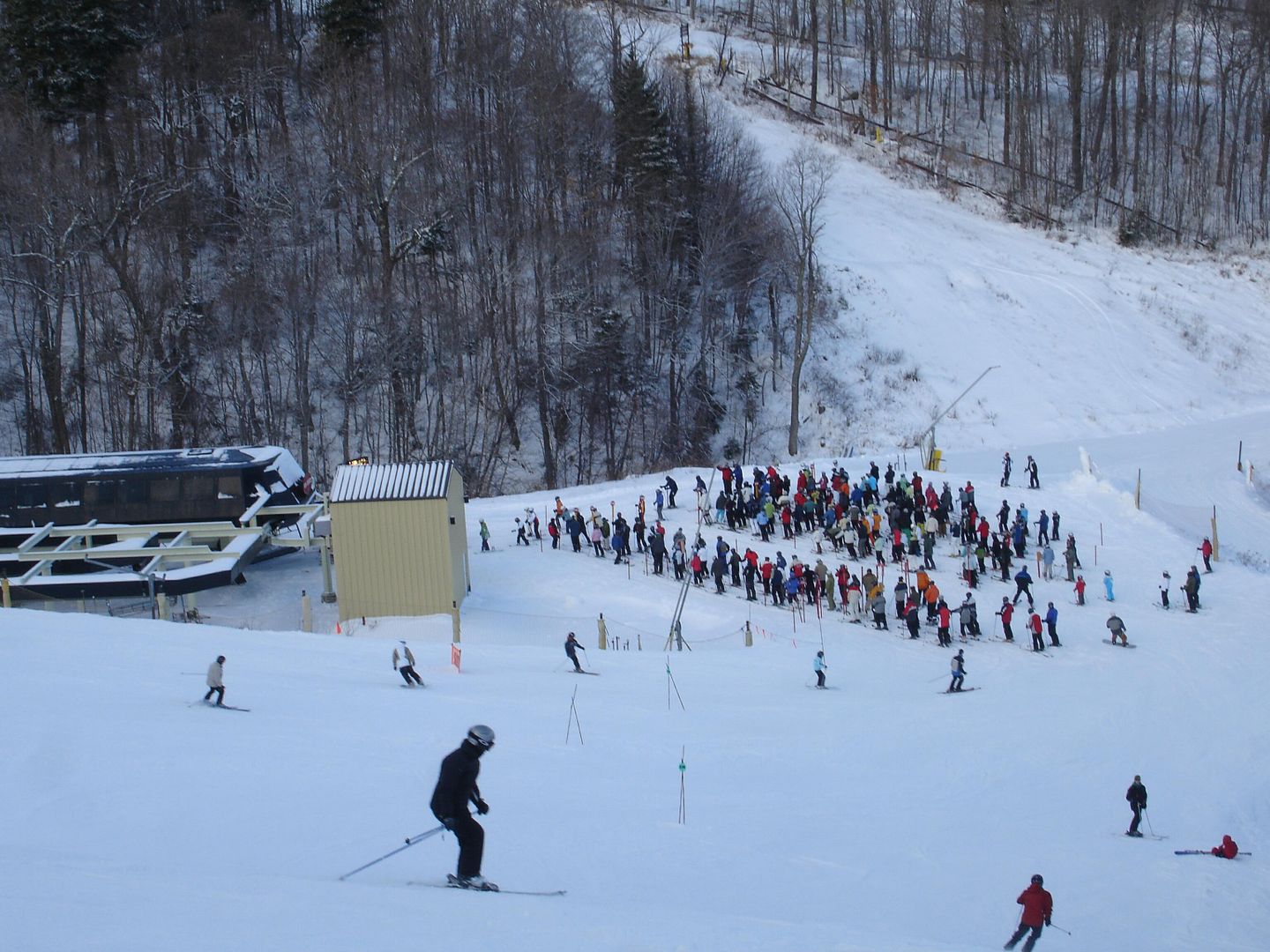 Looking up North American
Looking down North American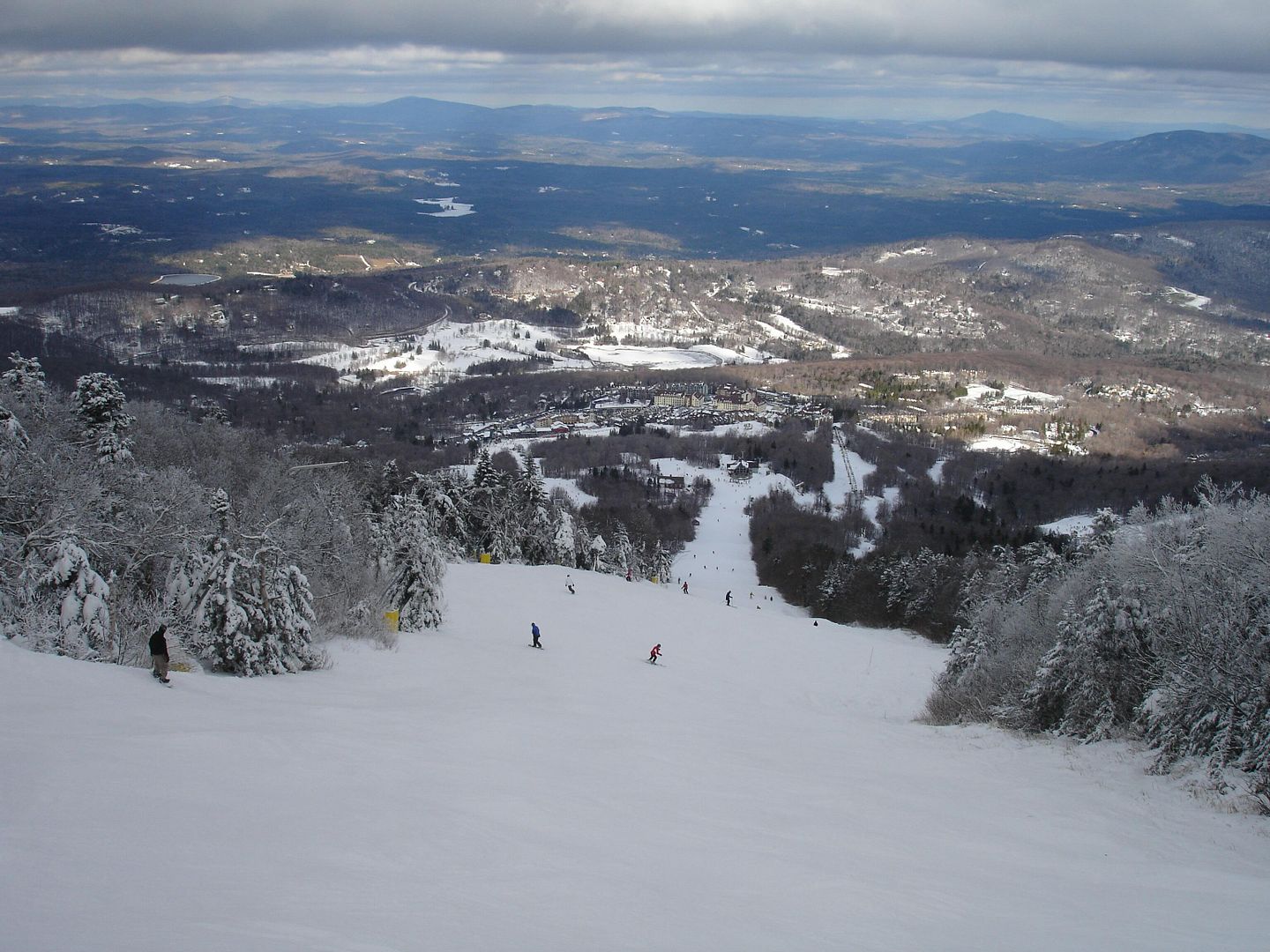 Polar Bear