Friends, family and I loved Jiminy Peak yesterday. This was one of the best opening days I can remember at Jiminy (maybe the best ever according to the e-mails Jiminy sends me).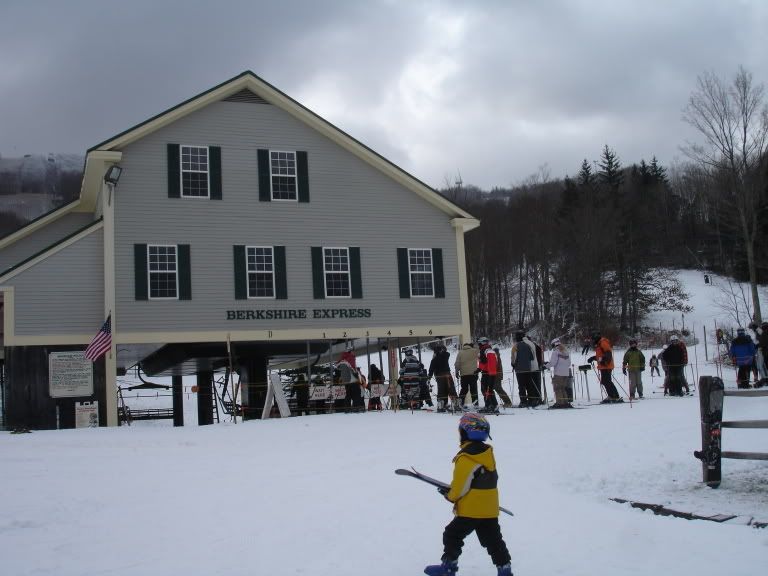 Conditions: The ten or so open trails had edge-to-edge coverage and were nicely groomed. The snow was mostly hard-packed (not as soft as Killington's snow on Friday - see my TR from 11/21), but it was fun to carve, especially Upper/Lower Fox and West Way/Grand Slam.
Crowds: Surprisingly light crowds for a Saturday, considering the $29 e-coupon. The line at the Berkshire Express was never longer than 3 minutes.
Weather: Approximately 20F with Jiminy's typical strong wind at the top of West Way. Great place for a wind turbine! A few snow squalls, but no accumulation.